With the NFL season starting in earnest today, here's a favorite photo of ours from the archives: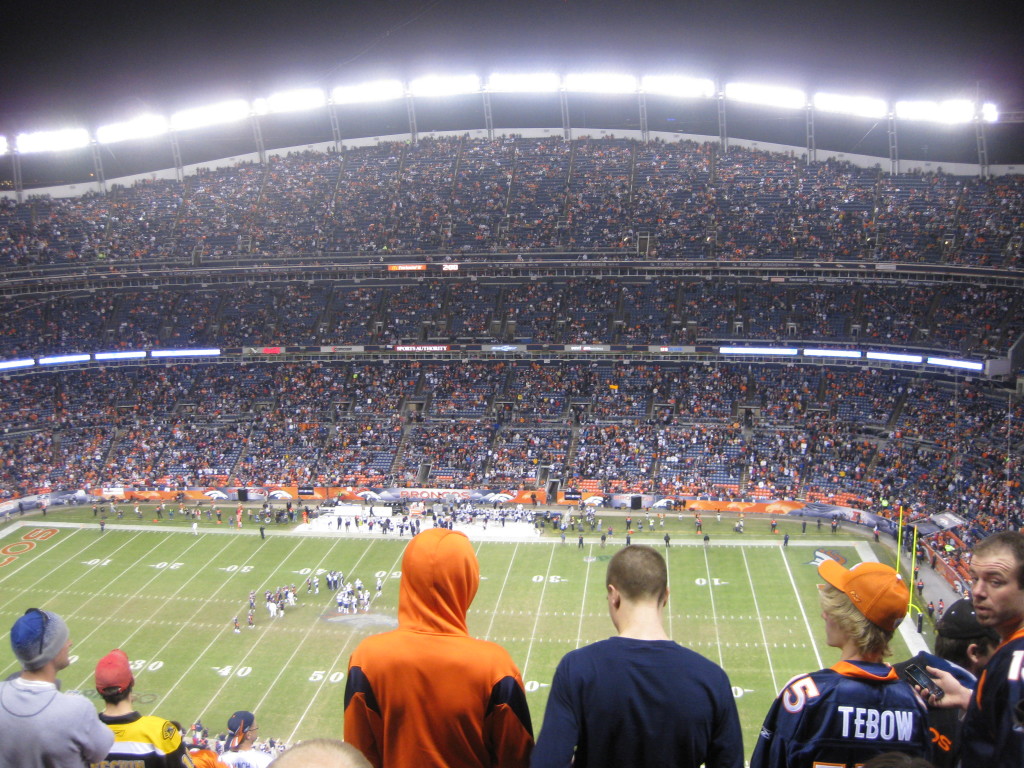 This is Sports Authority Field in Denver, home of the Broncos, which will be hopping today when the season opens with the Ravens in town. We visited during the 2011 season as one of many trips that I took with Mrs. Fan and Mongertron, and one of the first NFL road trips we took. Good times.
Oh, and the starting quarterback for the Broncos on this day? Tim Tebow. Yeah, it was a while ago now.