When you're a sports fan, there's nothing better than when your team reaches the playoffs. You know, YOUR team — the one you normally call a bunch of bumbling knuckleheads and make you throw things at the TV and cause you untold misery when your friends tease you about how your team is a bunch of bumbling knuckleheads that make you throw things at the TV. And when they do reach the playoffs, and advance and do well, they make your chest swell out with pride so much that you find yourself doing highly irrational things. Like, say, digging underneath the cushions of your couch for a few extra cents to pay for your electric bill now that you blew your entire month's budget on those playoff tickets you bought on a whim because you were so irrationally proud of your team.
I say all of this, of course, at the end of the first weekend of the NFL playoffs, which admittedly produced three snoozers and one game dripping with awesome outrageousness. I thought I was being a hardcore fan buying tickets to the Chargers' playoff game next weekend even though I live about 500 miles away from San Diego — but when you think about it, it wasn't so crazy. I can, and will, drive to San Diego. I have relatives there (at least, Mrs. Fan does) that I can crash with. I had more than two weeks to plan this out, since the Chargers clinched a first-round bye in the second-to-last week of the regular season and would play at home Jan. 16 or 17 no matter what transpired over the weeks in between. Logistically, there were no weird obstacles to overcome.
Now meet Jersey Boy. He's a crazy Jets fan and a friend of ours from our days living on the East Coast. His team, by many accounts, had no business being in the playoffs. But they made it, and when they dismantled the Bengals on Saturday, he entered into that state of euphoria described above. When the Ravens beat the Patriots on Sunday, assuring that the Jets' next game would be in San Diego, his immediate response was to message Mrs. Fan inquiring about our plans because, darn it, he wanted to be in San Diego next weekend too. He checked flights with the intention of flying cross-country for the weekend so that he could be at the game (and, presumably, not miss a day of work), and found a round-trip fare for less than $300 from Rhode Island — a steal considering the circumstances.
Today, he solidified his plans — he will fly into San Diego on Sunday morning, attend the game, and then take a red-eye home that evening. Now that's dedication.
---
I've got a few interesting links to share (and if you followed me on Twitter at @itinerantfan, you would already know about these links and would be in the loop instead of having to look at these individually now):
As if he weren't busy enough with matters like preparing for a playoff game and what not, Saints quarterback Drew Brees wrote a piece for the Washington Post concerning a Supreme Court case involving the NFL that he says could have a major impact on ticket and merchandise prices. While the article doesn't get into these aspects in great detail, it sheds a little bit of light on some interesting times for the league. Pro football is more popular than ever, and yet fewer teams are selling out their stadiums. The easy explanation for this is the economy and fact ticket prices are super-high to begin with, but there's obviously more to it than that. Add in the fact the NFL's continuing labor problems — which was more to the point of Brees' article — and it becomes pretty clear that player salaries can have drastic effects on things like ticket prices and merchandise. It's not going to stop us crazy fans from going to games and buying jerseys if we really want to, but it's reason to think that the ability to go to games could change noticeably in the near future.
Illustrating that point about prices not keeping fans away, this story details the price hike the Cowboys placed on their tickets for Saturday's wild-card game against the Eagles. Raising ticket prices for postseason games is nothing new, and it didn't keep the fans away. In fact, the game report says more fans attended this game than any other playoff game in NFL history (not including Super Bowls). What was that I was saying about playoff euphoria?
If your team isn't a playoff contender and you don't want to spend money on a crummy product, you can take matters into your own hands. At least that's what one Toronto Maple Leafs fan intends to do. Will it work? Maybe not, but it helps to remember that the people who tend to get things done aren't necessarily the smartest or the most creative, but the loudest.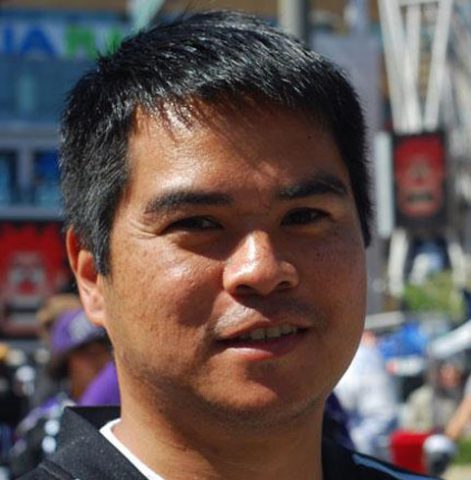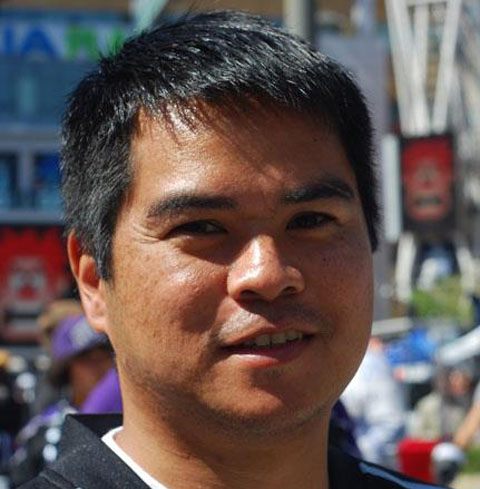 About Edward de la Fuente | Itinerant Fan
I live for sports, and I love to travel. My biggest thrill is combining the two. I've been blogging about sports travel for more than a decade, and traveling for sports for twice as long. To find out more, check out our About page.
Affiliate Disclosure
Please note that some of the links above are affiliate links, and at no additional cost to you, we earn a commission if you make a purchase. These recommendations are only for companies that we've used and have proven to enhance our sports travel experiences. To find out more about our affiliate partnerships, please read our Affiliate Disclaimer.