OK, so maybe I wasn't too keen on the idea seeing a basketball game inside a huge football stadium. But apparently some 108,000 people disagreed with me, because that's about how many people packed Cowboys Stadium in Arlington, Texas, on Sunday to see the NBA All-Star Game. As you can probably guess, it's a record for most people to ever witness a basketball game ("witness" being a relative term). One thing seems clear about the NBA All-Star Game: the amount of star power it attracts each year rivals, and perhaps even outdoes, the Super Bowl.
Now, I didn't mean to sound like a curmudgeon in my last entry, about whether it was worth it to even try to go to an event like this if chances are you'd be so far away you couldn't see the action well. One, sometimes the atmosphere is so unique you have to give it a try, and two, I bet those massive screens at Cowboys Stadium, which were wider than the length of the court, compensates at least a little bit for the fact you can't see squat. If I had a bottomless pit of money at home, I would go see these events. My point was that, if you're working on a budget like I do, and I'm guessing most of you who read this are on one, then you have to weigh dropping hundreds of dollars on an event like this when that money could be better spent on something else where the fan experience would undoubtedly be better.
(As an aside, I'm a sucker for stadium architecture — I would've pursued that as a career had I been able to focus on that instead of having to learn how French cathedrals were built as well — and was quite fascinated at the way they set up the stadium for basketball.)
Anyway, Cowboys Stadium is still very high on my list of venues I'd like to see in the near future. But you can bet that when I go, I'll go to watch football.
But if you went to the All-Star Game and sat in the upper reaches, at least your game went off without a hitch — unlike the Daytona 500, where your day of racing turned into sitting around watching a pothole get fixed. I've sat through endless rain delays at baseball games, but somehow I imagine this to be 50 times worse — maybe because there was no rain and the delay was for something preventable.
I've never been blessed with the privilege of seeing NASCAR in person, but based on some of the stories I've heard, I know what those fans who stayed must have done while the cars sat idle.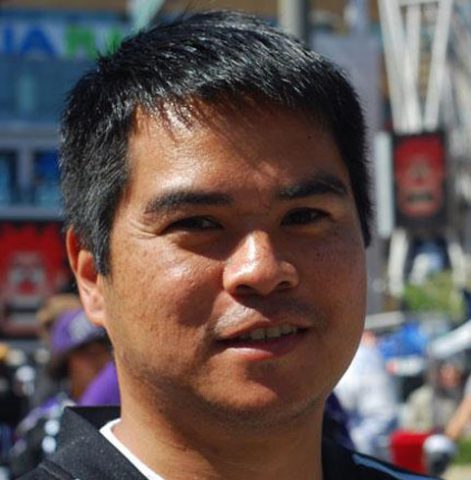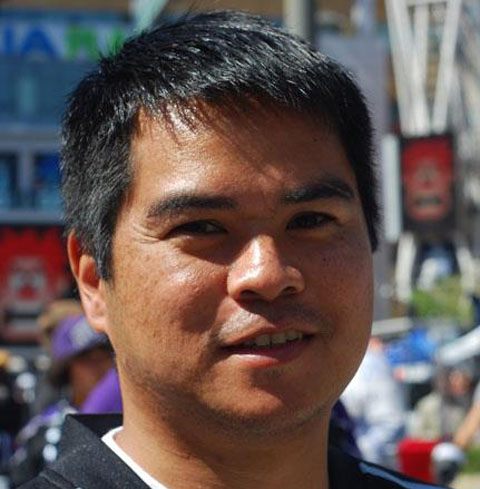 About Edward de la Fuente | Itinerant Fan
I live for sports, and I love to travel. My biggest thrill is combining the two. I've been blogging about sports travel for more than a decade, and traveling for sports for twice as long. To find out more, check out our About page.
Affiliate Disclosure
Please note that some of the links above are affiliate links, and at no additional cost to you, we earn a commission if you make a purchase. These recommendations are only for companies that we've used and have proven to enhance our sports travel experiences. To find out more about our affiliate partnerships, please read our Affiliate Disclaimer.