With apologies to every other sport's preseason, no preseason is finer than baseball's preseason — especially for the mobile sports fan. If you live in a city that's home to a major-league team, chances are it's pretty cold where you are right now. Spring training gives you the perfect opportunity to escape to more pleasant climes, with the added bonus of being able to see major-league teams work out the kinks before the season begins.
If you don't care which team you see, or don't care how far you travel, you have two distinct locales you can choose from — two states with a few things in common but also with a few very interesting differences. Both Arizona, home of the Cactus League, and Florida's Grapefruit League are worth a tour through, but each has its advantages and disadvantages. Having spent significant time watching baseball in both states, I have my preferences. Here they are, in handy-dandy tale-of-the-tape form:
Accessibility
You'll need a car to have a good time in both places, for sure — until Phoenix started a light-rail system a few years back, public transportation (for travel purposes, I really don't count buses, sorry) was pretty much nonexistent there, and same for the major locales in Florida. The major difference between the two states is that all but two teams in the Cactus League train in the ever-growing Phoenix metropolitan area — and by next year, when the Diamondbacks and Rockies abandon Tucson, all of them will. That allows you to fly into and out of one airport, stay in one hotel, and yet still have access to every ballpark in the Cactus League. Florida's got some fine cities hosting spring training, but some of them are way out there. Advantage: Cactus League
Atmosphere
Both states really roll out the red carpet for Major League Baseball, and in fact the two states have had a tug-of-war over teams in terms of spending gobs of money and building fancy-schmancy new facilities. The Cactus League seems to be winning that battle, considering that no less than six teams (the White Sox, Indians, Reds, Royals, Dodgers and Rangers) have moved their spring operations from Florida to Arizona over the last 15 years. Other than that, the atmosphere each state offers depends mostly on the teams that play there. The Cubs, who train in Mesa, Ariz., always have an insanely loyal following, but to see some crazy, passionate crowds for meaningless exhibition games, you're better off going to Florida. Try going to the Yankees' camp in Tampa or the Red Sox's camp in Fort Myers and telling those fans that spring training doesn't matter. Advantage: Grapefruit League
Ballparks
See previous category — the Cactus League has spent tons of money on new facilities to lure some teams westward. Therefore, they've got some nice little stadiums, from the sparkling Camelback Ranch in Glendale (home of the White Sox and Dodgers) to the versatile Peoria Sports Complex (Mariners, Padres). Even the older ones, like the quaint Scottsdale Stadium (spring base of the Giants), have their charms. Of course the Grapefruit League has stadiums worth visiting (for instance, the Yankees' Steinbrenner Field is like a mini-Yankee Stadium, facades, monuments and all), but even Florida's most beloved facility, Dodgertown in Vero Beach, wasn't enough to keep the Dodgers in the state. Advantage: Cactus League
Distractions
You may be going to watch baseball, but that can't be all you do, right? In Florida in March, you might find some people that aren't there to watch baseball. If you're around Tampa-St. Petersburg, you've got the sparkling Gulf of Mexico at your doorstep; in Arizona, you've got mirages. It's especially true if you're in the vicinity of Orlando. In fact, you can watch baseball and go to Disney World on the same day, if the Braves happen to be home at Disney's Wide World of Sports. If Phoenix has an attraction even remotely comparable to that (Cactus World?), I haven't heard of it. Advantage: Grapefruit League
Weather
I lived in Arizona for nearly three years, and I always dreaded it when the calendar turned to April, because from that point forward it meant a good five months straight of 100-plus degree days. There was no way around it. But in February and March, it was absolutely beautiful, and with terrific evenings too. Temperature-wise, Florida is certainly comparable, but there usually is the threat of rain around the end of February and beginning of March — at least there was each of the four years I was there during the spring. Plus, I used to always get terrible allergies in Florida, and that never happened to me when I was in Arizona. So sorry, Florida, I know it stinks to lose on a technicality, but allergies are a tough thing to overlook. Advantage: Cactus League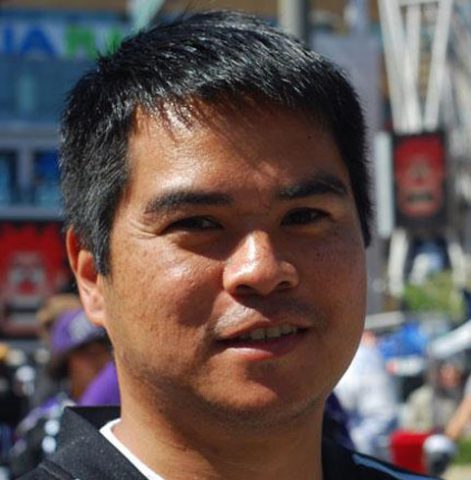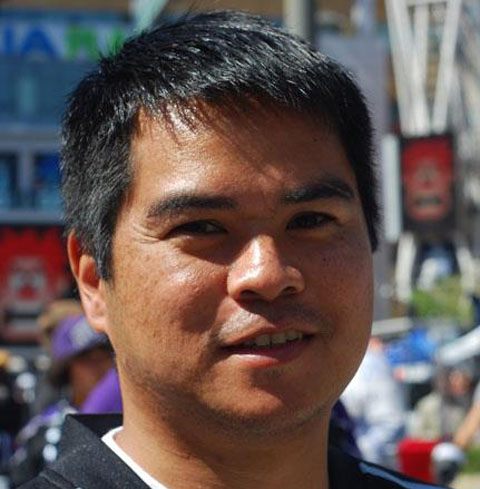 About Edward de la Fuente | Itinerant Fan
I live for sports, and I love to travel. My biggest thrill is combining the two. I've been blogging about sports travel for more than a decade, and traveling for sports for twice as long. To find out more, check out our About page.
Affiliate Disclosure
Please note that some of the links above are affiliate links, and at no additional cost to you, we earn a commission if you make a purchase. These recommendations are only for companies that we've used and have proven to enhance our sports travel experiences. To find out more about our affiliate partnerships, please read our Affiliate Disclaimer.