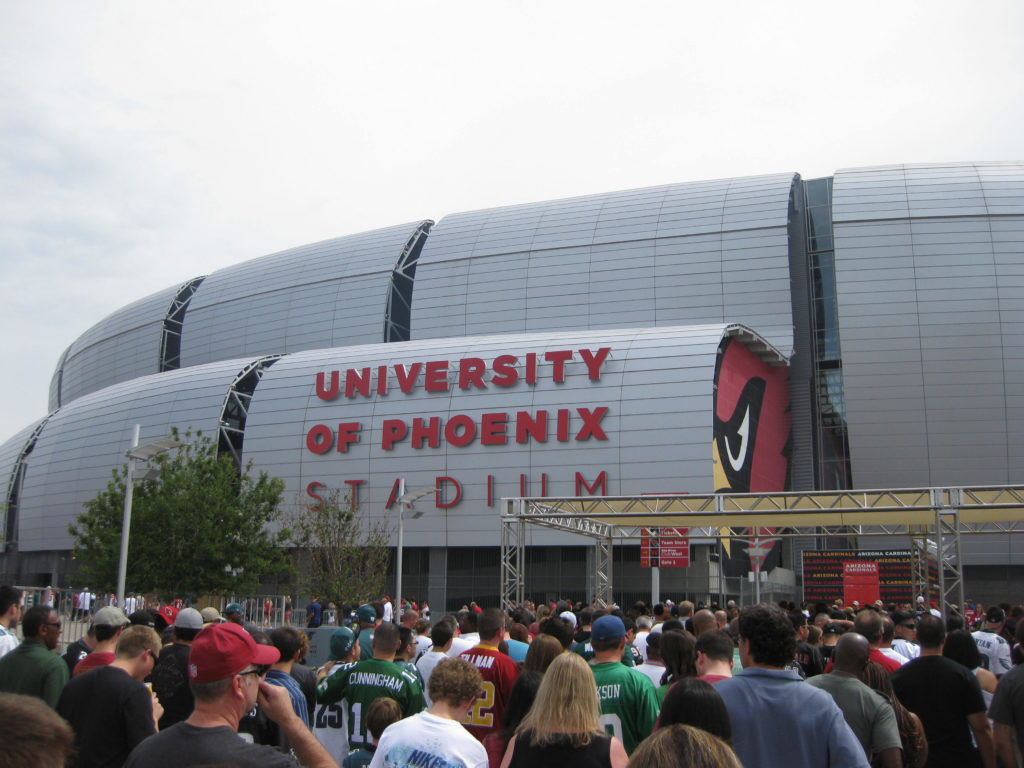 Confession: I live in a city that doesn't have NFL football. That may change at some point in my lifetime, but for now, if I want to see an NFL game live, I have to go somewhere else. And that's OK, because as nice as it would be to have games in my backyard, it's also nice to pack up and get out of town for the sake of catching a game (not that I've ever expressed such a sentiment on this blog before).
The team I get behind also happens to be the closest one to where I live, their home stadium a two-hour drive away. Not too bad. But say your team plays all the way across the country — that means you have precious few chances to see them live, and if the schedule calls for them to come within shouting distance, you mobilize. Take the plight of good buddy J-Park, who's so fervent a Philadelphia Eagles fan it's scary sometimes, but has to get his fix from all the way out in SoCal. The 2012 schedule called for them to play a game in Arizona against the Cardinals, and when I suggested about a month prior that we head out to Phoenix for the game, his response was an enthusiastic (to say the least) "OK."
A few weekends later, we were driving through the desert on a Saturday night, all in the name of watching football. Gotta love it when a trip comes together. I didn't care about the two teams involved, but I had always wanted to step inside that big ol' spaceship in the desert. As usual, Mrs. Fan came along for the ride, and once we were in Phoenix we were joined by J-Park's friend and longtime partner in Eagles fandom, Draft Guru, who flew in from Northern California on Sunday morning for the game (and flew back on Sunday night — now that's dedication).
The approach
University of Phoenix Stadium (that's such a cumbersome name — you'd think by now someone would've come up with a snappy nickname for it) is in the Phoenix suburb of Glendale, right across the street from Gila River Arena, where the NHL's Coyotes play, and near a sprawling "entertainment district" (fancy name for a shopping center) called the Westgate City Center. If you listen to someone who lives in the Phoenix area describe where it is, chances are he/she will make it sound like it's adjacent to Timbuktu (likely because he/she lives in an eastern 'burb such as Scottsdale or Mesa). But given my SoCal roots, I guess I'm used to driving long distances to do superficial things, so I don't think it's that far-flung. In fact, when we picked up Draft Guru at Sky Harbor Airport, we headed straight to the stadium, and the drive was about 20-25 minutes, which to me is not far. It all depends on what you think "far" is.
Regardless, if you want to see a Cardinals game you're going to have to drive — there are no public transportation options to Glendale, unless you count taxis. (I did notice a very efficient taxi stand operating at the Westgate City Center after the game, so there's that.) You have to access the stadium via Loop 101, and once on it you can't miss it. That stadium is the largest thing around for miles upon miles.
We got into the area about two hours before the game and experienced a traffic slowdown as we approached, which is to be expected. If you're just dropping in like we did, the better way to go seems to be to skip Bethany Home Road, the exit closest to the stadium (since the parking lots in that area require fancy color-coded passes anyway) and exit at Glendale Avenue, another mile north. You can park at Westgate for $10, which in my experience is pretty reasonable for an NFL game. From that point it's a bit of a walk through the Arizona heat to get to the stadium, but at least there are a few watering holes for you to quench your thirst on the way (more on that later). I did some research on parking before we headed out and it seems there are a few cheaper parking spots in the area, but if you'd really rather save $5 or whatever it is, I sure hope the game you're going to is in December.
The build-up
I have waxed poetic before about the Westgate City Center and how I think its proximity to major sports venues is a wonderful thing for the sports fan. I discovered this earlier this year when I went to a Coyotes playoff game, and managed to eat lunch, drink a few beers and soak in plenty of atmosphere all within a radius of a few hundred feet from the arena. That experience was my guide on this trip, as I followed the same route in, parked in the same general area and traced pretty much the same route through the complex as I had a few months before.
Well, there was one exception. There was a sports fan apparel store that I hadn't noticed until J-Park and Draft Guru made a beeline inside; the place was jam-packed and appeared to be offering some specials for people going to the game (also, StubHub had set up shop inside for folks buying or picking up tickets last-minute). J-Park bought an Eagles cap there, and from there we made our way south to Margaritaville — the same bar/restaurant Mrs. Fan I had stopped into the last time we were in the area. We made our way to the upstairs bar, enjoyed a couple brews and kept an eye on a few of the early NFL games while J-Park made nice with a fellow Eagles fan who had also driven from SoCal for the game.
All in all, a very pleasant way to kill 90 minutes before the game, and the beauty was that I'm pretty sure we could've done a number of different things in that time and still enjoyed ourselves. "Entertainment districts" rule.
The ambiance
Once upon a time, the Arizona Cardinals played their home games at Sun Devil Stadium, a perfectly serviceable football venue on the Arizona State University campus that had only one notable handicap — not having a roof, a giant mister, a Montgomery Burns-style sun blocker or any other means of keeping the temperature inside the bowl below 100 degrees. This meant that the Cardinals could not host games in September unless they were played after dark, and since there were only two available slots for night games in the NFL each week at the time, it meant the Cardinals began nearly every season having to play at least three of their first four games on the road. I'm sure that was blamed for why the Cardinals couldn't put together winning seasons, though other factors received some blame, too, and the franchise's losing ways was never an Arizona-specific problem anyway.
Walk into University of Phoenix Stadium, open since 2006, and you'll feel immediately why this stadium has been such a boon to the Cardinals. Yes, I'm talking about that blast of air conditioning that hits you when you pass through the doors, and if you don't think it's all that great, then you must've been lucky enough to attend a late-season game.
The thing is, you have to work to get to that point — unless you're a VIP parking in the closest lots, you're looking at a bit of a walk to get to the outer perimeter of the stadium. If you get there within an hour of game time, you're waiting 10 minutes or longer to get through the security check, which is all the outer perimeter is for. Once you're in, you still have to find a gate, and there wasn't one anywhere near the security check we passed through. Then, when you go through the turnstiles and within the stadium walls (surprisingly enough to me, the metal exterior that you see from a distance is, for all intents and purposes, just decoration because all it really gives you is shade), you're still not greeted by air conditioning until you reach the double sets of doors leading into the concourse. And if your seats are in the upper deck like ours were, you're still looking at a 5-minute trip up the escalators before you can experience the joy of air conditioning.
OK, enough about the heat — once you get inside, the stadium is quite impressive, and quite beautiful. Even if you didn't know that the roof was retractable and the playing field can slide in and out of the stadium, you'd still have to marvel at the engineering. The sight lines are tremendous wherever you are, even standing on the upper concourse (and that's where a surprisingly large number of people took in the game anyway — there are plenty of prime SRO spots behind both end zones). The best compliment I can give to the stadium is that it's huge, but doesn't feel huge. Certainly not 70,000-plus huge. It actually feels more like a large convention hall, the best of which feel vibrant when there's a great number of people but never crammed.
J-Park scored us great seats on the 20-yard line, about six rows up in the upper deck, and there was never a time where I felt like I couldn't see anything — whether it had to do with the game or the architecture around me. One observation I had on the latter part: The aforementioned SRO space in the end zones means a great majority (I'd guesstimate as much as 80 percent) of the seats are along the sidelines. Ladies and gentlemen, they did a terrific job with this stadium.
The concessions offerings were pretty standard in my opinion, though there seemed to be a large number of barbecue stands around, and I had heard that those were the stands to visit. I wasn't much in the mood for BBQ, though, so I went with a foot-long bratwurst, which they served with onions and peppers (it was good, but where was the sauerkraut?). Mrs. Fan did go with a pulled pork sandwich, though, while the two Eagles fans stuck to beer. Lots and lots of beer.
I had a great afternoon all around. I'm sorry to say, though, that the same couldn't be said for J-Park and Draft Guru — their Eagles were pounded by the Cardinals, and one idiot Cardinals fan a few rows behind us made sure the Eagles fans nearby knew it in the most ingratiating way possible (I can't go so far as to say the Cardinals fan base was terrible, because EVERY team has its share of jerks that give the real fans a bad name, but this guy was about as poor a representation of a Cardinals fan as they come). So it didn't make for the most pleasant ride home, but hey, I doubt it'll stop us from making that next trip.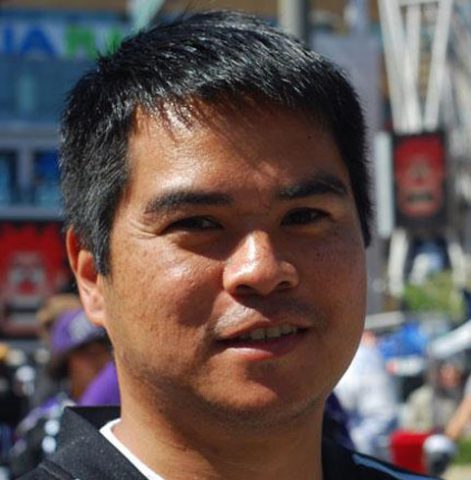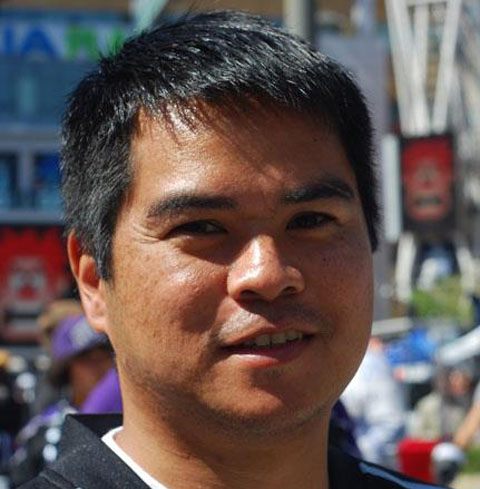 About Edward de la Fuente | Itinerant Fan
I live for sports, and I love to travel. My biggest thrill is combining the two. I've been blogging about sports travel for more than a decade, and traveling for sports for twice as long. To find out more, check out our About page.
Affiliate Disclosure
Please note that some of the links above are affiliate links, and at no additional cost to you, we earn a commission if you make a purchase. These recommendations are only for companies that we've used and have proven to enhance our sports travel experiences. To find out more about our affiliate partnerships, please read our Affiliate Disclaimer.