Trends and fads run in cycles.
Anyone over the age of about 20 years old can pick up on this. It's completely subjective in most cases, as some trends coming back resonate more with some because they evoke nostalgia from a time we look back fondly upon. For example, I love that the high-top fade is making its way back into vogue because it reminds me of those Saturday and Sunday afternoons in the early '90s watching The Fab Five and Jordan's Bulls handle bidness on the hardwood.
When, in sixth grade, I began incessantly asking my folks to buy me a Yomega Raider yo-yo the response I got was "Why would you want one of those? They went out of style when I was in middle school [ in the late '70s ]."
"Because, Mom, THEY'RE BACK."
A few weeks later, I had mastered the reverse-cradle-to-walk-the-dog transition. A few weeks after that, I tossed that thing in the closet never to be seen again.
But not all trends are awesome. Back when my Mom was rocking the baby with an inferior product compared to mid-90s yo-yo technology, she was also wearing bell-bottoms — which should never, ever make a comeback.
So imagine my surprise when scanning my Google Alerts (because seriously, who reads newspapers anymore?) I came across this story: Vikings' New Stadium Will Accommodate Baseball.
Mixed-use outdoor facilities were cool in the '60s and '70s (Just kidding, they were never cool), but that consolidation eventually gave way to the Ballpark Renaissance of the late 20th Century. Ballpark cathedrals like Camden Yards, The Ballpark In Arlington and, sigh, even AT&T Park (which was known as Pac-Bell Park when I was at the very first regular season game played there) opened in that time. Even somewhat-charming football venues like Baltimore's M&T Bank and Tampa Bay's Raymond James Stadiums went up then, though the NFL lagged a bit behind baseball in that respect.
Full disclosure here, my baseball team is the only one left sharing its home with a football team, which it let ruin a great view to move back in an orgy of poor planning and fraudulent PSLs.
But I digress.
This trend of playing baseball in football-specific venues and vice versa is one that needs to go down for good. This isn't a basketball vs. hockey situation in which the two sports are played in similar square footage and dimension – hence a lot of shared buildings.
Baseball calls for a more intimate setting (there are 82 home dates a year) with fewer seats, more gentle slope and tiered seating in a bowl or V-shape that keeps most sightline on the infield, where 90 percent of the action takes place.
Football, America's most popular sporting spectacle, requires humongous big-box stadiums layed out in a rectangle or rectangular oval to accommodate the gridiron. Since there are less 1/10 as many games, demand is high for seats and many venues top 70,000 in capacity (Heh, unless you're the Raiders). To achieve this, the slope is often much more steep to allow for as full a view of the field as possible.
Despite those obvious differences in necessity we have college football games played in baseball parks they never, ever should be and baseball exhibitions played in football stadiums all to the detriment of the people whose money keeps the whole thing afloat. Hahahahahahaha, not the owners, silly; you and me, the fans.
According to the Minneapolis Star-Tribune, there was a fierce debate over the specs of the Vikings' new home as it related to the seating dimensions. The football team – you know, the anchor tenant – wants to place its famously vociferous fans as close to the action as possible. The problem? That would make too much sense.
All because "novelty." Have fun watching the Gophers and prep baseball in terrible sightlines in the shadow of 50,000 empty seats, Minnesota. Hope you get what you paid for.
h/t KTSP, St. Paul, Minnesota; Minneapolis Star-Tribune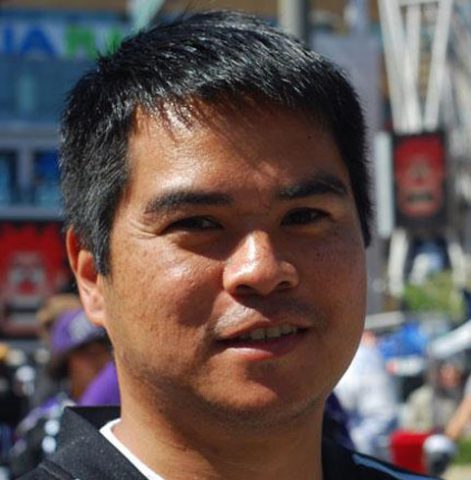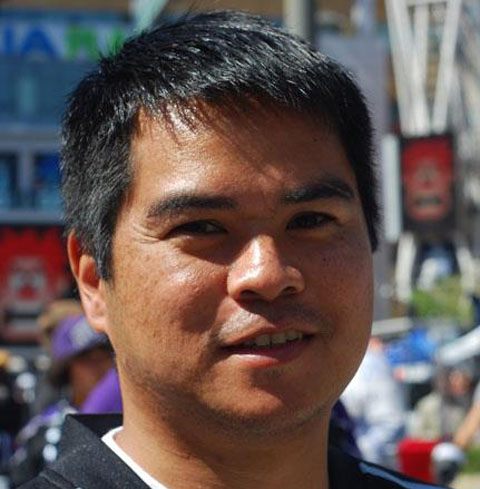 About Edward de la Fuente | Itinerant Fan
I live for sports, and I love to travel. My biggest thrill is combining the two. I've been blogging about sports travel for more than a decade, and traveling for sports for twice as long. To find out more, check out our About page.
Affiliate Disclosure
Please note that some of the links above are affiliate links, and at no additional cost to you, we earn a commission if you make a purchase. These recommendations are only for companies that we've used and have proven to enhance our sports travel experiences. To find out more about our affiliate partnerships, please read our Affiliate Disclaimer.