Is your school going to the College Football Playoff? With the semifinal and final sites spread across the country, it's time to get a head start on your travel plans. 
But where to start? That's where we come in. We've gathered a handy collection of resources to help you get started.
(Note: We'll be updating this post continually with times, teams involved and more information as it becomes available.)
The particulars
The two semifinal games will take place on Saturday, Dec. 29. This is a change from previous years, when the semis were held either on Jan. 1 (when the Rose and Sugar bowls were the semifinal sites) or Dec. 31:
• No. 3 Notre Dame vs. No. 2 Clemson in the Goodyear Cotton Bowl Classic at AT&T Stadium in Arlington, Texas, 4 p.m. ET.
• No. 4 Oklahoma vs. No. 1 Alabama in the Capital One Orange Bowl at Hard Rock Stadium in Miami Gardens, Fla., 8 p.m. ET.
The national championship game, between Alabama and Clemson, will take place on Monday, Jan. 7 at Levi's Stadium in Santa Clara, Calif.
For detailed city information for the semifinal and final sites, check out our City Guides to Miami, Dallas/Fort Worth and the San Francisco Bay Area.
Getting there
Miami
Miami International Airport (MIA) is an American Airlines hub and is located about seven miles west of downtown Miami. An alternative for fliers is Fort Lauderdale-Hollywood International Airport (FLL), served by most major carriers. Central Fort Lauderdale is closer to Hard Rock Stadium than downtown Miami; for more info, see the Miami section of "The layout" below.
Arlington
Dallas/Fort Worth International Airport (DFW), also an American Airlines hub, is located about 20 miles northwest of downtown Dallas and about 14 miles north of Arlington. The Metroplex also has an alternative airport in Dallas Love Field (DAL), which is only seven miles from downtown Dallas but more than 20 miles away from Arlington.
Santa Clara
The closest airport to Santa Clara is Norman Y. Mineta San Jose International Airport (SJC), adjacent to the downtown district of San Jose and about six miles southeast of Levi's Stadium. Alternatives include San Francisco International Airport (SFO) and Oakland International Airport (OAK), both more than 30 miles from Santa Clara.
The layout
Miami
Hard Rock Stadium is not in Miami proper but in a suburb called Miami Gardens, some 15 miles north of central Miami. It is accessible via the NW 199th Street exit off the Florida's Turnpike. Fort Lauderdale is located about 15 miles northeast of the stadium and can serve as an alternative location for fans looking for lodging options.
Arlington
The city of Arlington is between Dallas and Fort Worth along Interstate 30; exit at either Collins Street or Ballpark Way to reach AT&T Stadium. While Arlington itself is a tourist destination and thus has its fair share of lodging options, fans with cars at their disposal might find staying closer to downtown Dallas or in Fort Worth a more appealing option in terms of having more to do near their hotels.
Santa Clara
Levi's Stadium's location in Santa Clara is most convenient to the South Bay region of the Bay Area; although San Francisco is the most prominent city in the region to visitors, know that San Francisco is at least 45 minutes away via driving (along Routes 101 or 280) or public transport. San Jose, which borders Santa Clara, will host the vast majority of events related to the CFP championship. Visit the official Bay Area 2019 site for more information. 
Transportation
Miami
No mass transit runs to Hard Rock Stadium; for driving directions, click here.
Arlington
There are no public transit options leading to Arlington or AT&T Stadium. Dallas has a light-rail system known as DART Rail; the system is good for traveling between DFW and central Dallas, as well as reaching outer sections of Dallas and nearby suburbs, but it does not extend to Arlington.
Santa Clara
The South Bay has a light-rail system known as VTA that has a stop at Levi's Stadium and connects directly with downtown San Jose and other cities in the region. For more information on VTA event service to Levi's Stadium, click here. 
For fans staying in San Francisco, the CalTrain commuter rail service connects San Francisco with San Jose. The system does offer increased service for Levi's Stadium events. It also has a Santa Clara station but it isn't located near Levi's Stadium; fans are better served traveling to the Mountain View station and connecting with VTA from there. Visit the CalTrain site for more information.
Note that BART, the most well-known public transit entity in the Bay Area, does NOT serve San Jose or Santa Clara.
Parking
Miami
Hard Rock Stadium is surrounded by an expansive parking lot; advance passes can be purchased beginning at $50. For more information and a parking map, click here.
Arlington
Parking can be purchased in advance for the lots surrounding AT&T Stadium through Ticketmaster; the cost is $50. The price will rise on gameday, but spaces will be available in the lots that serve the nearby Globe Life Park, home of the Texas Rangers.
Santa Clara
A number of lots surrounding Levi's Stadium and the nearby Great America amusement park will be available for fans attending the CFP title game beginning Dec. 1. Entry costs begin at $60 for standard vehicles. For more information and to purchase passes, click here.
Things to do
Miami
The Orange Bowl Fan Fest will take place in the Hard Rock Stadium parking lot prior to kickoff and is free to all fans with game tickets. For more information, click here.
Other sporting events:
• The NBA's Heat will have three home games around the time of the Orange Bowl, all at AmericanAirlines Arena in downtown Miami: Dec. 26 vs. Toronto, Dec. 28 vs. Cleveland and Dec. 30 vs. Minnesota.
• The Florida Panthers of the NHL will host Montreal on Dec. 28 at BB&T Center in the suburb of Sunrise, near Fort Lauderdale. The Panthers also face Philadelphia at home on Dec. 29, the same day as the Orange Bowl.
• The University of Miami men's basketball team hosts Campbell on Dec. 29 at their on-campus arena, the Watsco Center.
Arlington
Six Flags Over Texas, the amusement park located about a mile away from AT&T Stadium in Arlington, is hosting a "Fan Day" for fans of the two Cotton Bowl teams on Friday, Dec. 28. On game day, there will be two fan fests, in the plazas in front of AT&T Stadium and at the nearby Texas Live! entertainment complex. For more information, click here.
Other sporting events:
• The ServPro First Responder Bowl, renamed this year from the Heart of Dallas Bowl, will take place on Wednesday, Dec. 26 at the Cotton Bowl Stadium (not to be confused with the Cotton Bowl game itself).
• The NBA's Dallas Mavericks have home games on Dec. 26 against New Orleans and on Dec. 30 against Oklahoma City, both at American Airlines Center near downtown Dallas.
• The NHL's Dallas Stars, who also play at American Airlines Center, are home on Dec. 31 against Montreal. (They also have a home game against Detroit on Dec. 29, the same day as the Cotton Bowl.) 
Santa Clara
The CFP championship Media Day is free and open to the public, and will be held at SAP Center in San Jose (home of the NHL's San Jose Sharks) on Saturday, Jan. 5, beginning at 8:30 a.m. 
Playoff Fan Central, a three-day fan fest leading up to the championship game, begins Friday, Jan. 4, at the McEnery Convention Center in downtown San Jose. Tickets can be purchased for $8 in advance or $10 at the door.
On gameday, the Championship Tailgate will be held in the Levi's Stadium parking lot and is free to all fans holding game tickets. For a complete list of activities surrounding the CFP championship game, click here.
Other sporting events:
• The Sharks will be at home during the weekend of the championship game, with games against Tampa Bay on Jan. 5 and Edmonton on Jan. 8. (They will also host Los Angeles on Jan. 7, the same night as the CFP title game.)
• The reigning NBA champion Golden State Warriors play at Oracle Arena in Oakland on Jan. 3 against Houston and Jan. 8 against New York.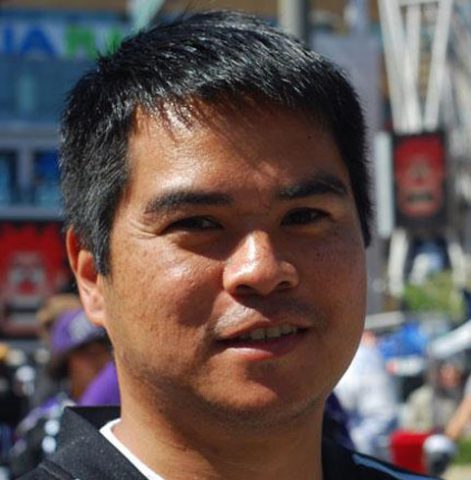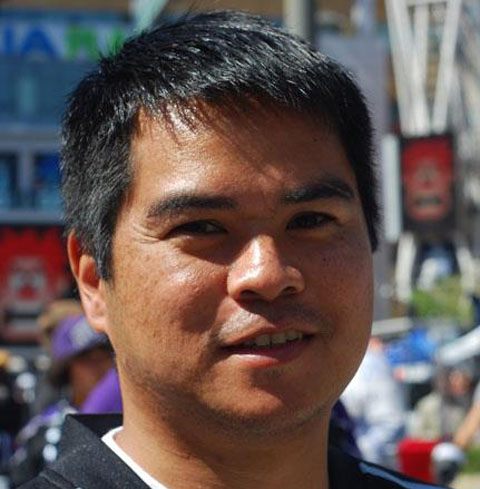 Edward de la Fuente | Itinerant Fan
I live for sports, and I love to travel. My biggest thrill is combining the two. I've been blogging about sports travel for more than a decade, and traveling for sports for twice as long.
About me | FAQ | Buy me a beer 🍺
Affiliate Disclosure
Please note that some of the links above are affiliate links, and at no additional cost to you, we earn a commission if you make a purchase. These recommendations are only for companies that we've used and have proven to enhance our sports travel experiences. To find out more about our affiliate partnerships, please read our Affiliate Disclaimer.