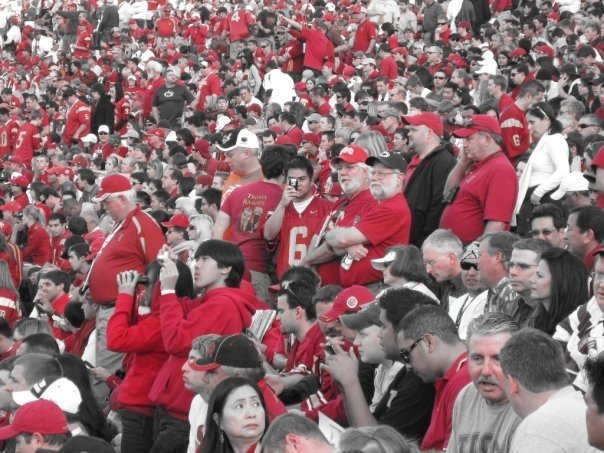 Today I celebrate the first anniversary of The Itinerant Fan, but in truth I've been an itinerant fan for many years. At least 12, dating back to when I was a junior in college and I thought, just for the heck of it, I'd fly from Los Angeles to Phoenix for a day and check out Diamondbacks and Coyotes games back-to-back. And why not? The airfare was cheap, the two teams' venues were right next to each other (at the time), and I could depart in the morning and fly back that night.
The plan went off without a hitch, save for the fact that I went to a crazy college party the night before, got slightly inebriated, had a beer poured on my head by my then-roommate MongerTron (why we're still friends today is beyond me), and stumbled home at 4 a.m., only to be woken by a preset alarm at 6:15. I somehow made my 8 a.m. flight and took a short taxi ride from Sky Harbor Airport to downtown, where I had some three hours to kill before the first pitch of the Diamondbacks game. So I found a hotel restaurant and enjoyed a nice breakfast — except for the fact I ordered orange juice and was quickly and painfully reminded that I had spent most of the previous night downing screwdrivers. You can't win 'em all, I guess.
The point of the story is that everyone derives their own joy from their fondest memories, and fond memories usually come from unique experiences. There's no wrong way to have a unique experience — it just depends on what you find interesting. For me, that's sports, and travel, and quite often, sports travel. And I've been fortunate not only to do what I love the past year and write a little bit about it, but to share it with people who share my interest in sports — from MongerTron (who took the above photo at the 2009 Rose Bowl — guess which one is me?) to J-Park, Jersey Boy, the whole Tailgate Krew, and of course, Mrs. Fan. Here's to adding more friends to this list next year.
Over the course of the last year, my reasons for writing this blog have evolved, and are still evolving now. Being a journalist by trade, I began with informational stuff, but that eventually morphed into me just writing about my own experiences, and I feel more than ever that it's the right way to go. I could tell you that the best seats at AT&T Park are behind home plate but are very expensive… but you already knew that. I could tell you to try the pulled pork sandwich at Qualcomm Stadium, but what if you don't like pulled pork? Then it's not very helpful. I have more fun writing about what happened to me, and the goal is that if you read it, you take out of it that my adventure is one that you wouldn't mind trying yourself.
So the first year of this blog was a good one, but surely I can do better. I had lofty travel goals for 2010, and I achieved some of the big ones, but time and/or budget kept me from doing others. For example, I had hoped to attend a minimum of four NFL games this season, but managed to get to just one. I've really slowed down in terms of posts over the fall, always my busiest time of the year — I'm behind on publishing two Itineraries, so look out for those in the coming week.
I'm hoping to come correct in 2011, with more ambitious travel plans. Mrs. Fan and I are hoping to visit the Philadelphia area, our home for four years, for the first time since we moved away more than five years ago. I still owe her a visit to see her beloved Steelers in Pittsburgh. And I'd like to take advantage of low fares and unused funds to travel to a city TBD, of course with the idea of seeing a game of some sort.
Speaking of Pittsburgh, tomorrow I'll be watching the NHL Winter Classic (assuming they play it) and thinking about next year's game — with the idea that I'd like to be there. I have a sneaking suspicion the NHL will put it at New York's Yankee Stadium, so I'm making plans early. In the meantime, thanks for reading, and here's to a happy 2011.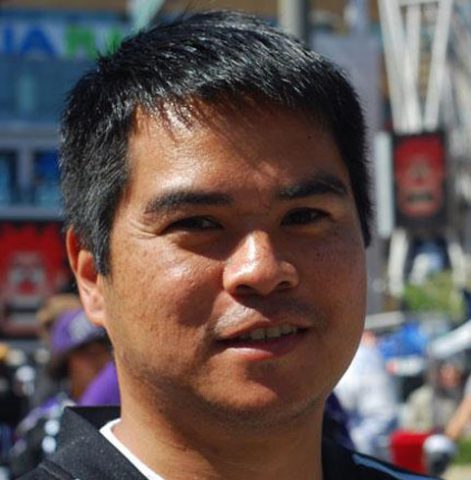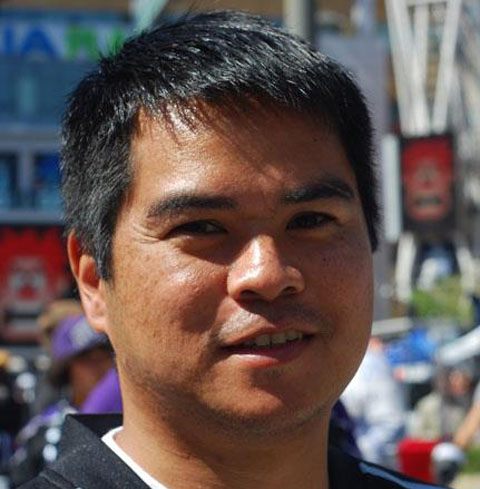 Edward de la Fuente | Itinerant Fan
I live for sports, and I love to travel. My biggest thrill is combining the two. I've been blogging about sports travel for more than a decade, and traveling for sports for twice as long.
About me | FAQ | Buy me a beer 🍺
Affiliate Disclosure
Please note that some of the links above are affiliate links, and at no additional cost to you, we earn a commission if you make a purchase. These recommendations are only for companies that we've used and have proven to enhance our sports travel experiences. To find out more about our affiliate partnerships, please read our Affiliate Disclaimer.