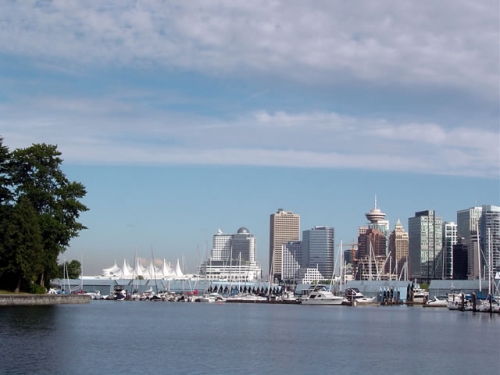 When it's cold and rainy in California, like it has been this week, I think about another place known for being cold and rainy. Actually, sometimes when it's 80 degrees and sunny in California, I think about this cold and rainy place. Frankly, I love Vancouver — it's my favorite North American city, and why wouldn't you love a town with a giant park practically smack in the middle of downtown? And since they're holding a little worldwide get-together there next month, well, I'm not the only one thinking about Vancouver these days. I know a couple, Duranie and Six-Shooter, who already have their Olympic itinerary set, and you know they're Winter Olympic nuts when one of the events they plan to see is that Canadian phenomenon known as curling.
But as I've discovered, trying to go to the Olympics is an expensive proposition. I've done a lot of investigating on this topic, and I'm learning that being a part of the Olympic experience will set me back a few gold medals. Airfares seem somewhat reasonable (maybe that's because I'd be coming from California), but lodging rates range somewhere between exorbitant and outrageous. Plus there's that matter of getting around town once you're there, and getting into whichever events you want to see. So if you're looking to keep costs down and willing to do some less-than-conventional things to help maintain your budget, here are five suggestions for how to navigate the Games:
1. Find a friendly renter. Hotel rooms will cost you $500 (Canadian) and up per night, and at this late stage they might be impossible to get. Plus, they're so much in demand that the city is bringing in cruise ships to provide extra hotel rooms, and those are even more pricey. However, there are many Vancouver residents out there willing to put up some friendly international guests.
2. Make like it's Europe. Just like you're backpacking across the Pyrenees, you can shack up in a hostel in Vancouver, too. Or, there are plenty of bed and breakfast-type options in the area.
3. Commute from the island. Hotel rates in Victoria, Nanaimo and other cities on Vancouver Island are quite reasonable during the Olympics. Sure, to get from there to Vancouver you'll need to spend at least a couple hours on a ferry, but it's a beautiful ride that might make it worth the extra hassle.
4. Cross the border. If flying into Vancouver isn't an option, think about going in from Seattle. There are coaches and trains that will take you from Seattle into the Vancouver area. The only wild card in this option, though, is that border agents — both coming and going — might be more vigilant because of the Olympics, and what often is a lengthy wait at the border crossing could be even more so.
5. Bring your trusty Winnebago. If you own an RV, or know how to drive one without steering it off the road, there are designated spots where you can park them and camp out during the Olympics.
Will I go? I'm not sure yet. Y'know, money concerns and all, and time is running out for me to figure it out. Maybe I should've concentrated more on becoming the next Johann Olav Koss when I was younger.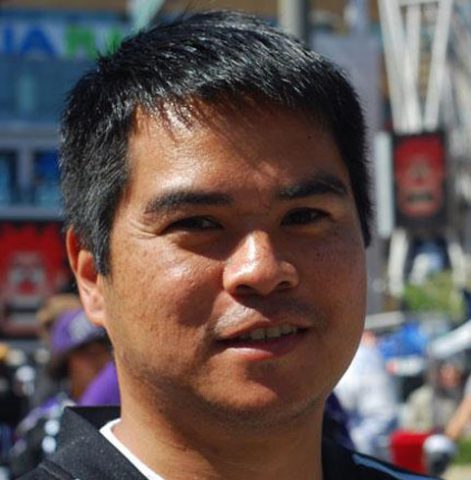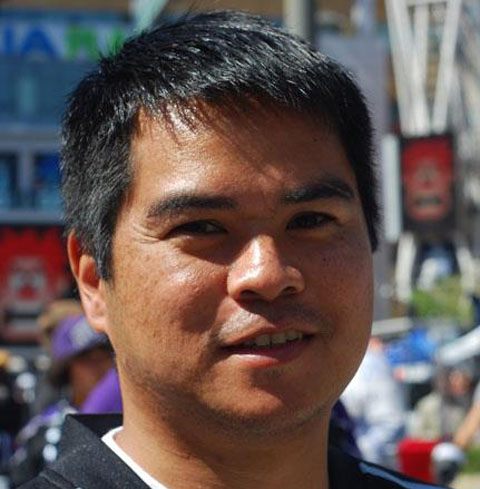 Edward de la Fuente | Itinerant Fan
I live for sports, and I love to travel. My biggest thrill is combining the two. I've been blogging about sports travel for more than a decade, and traveling for sports for twice as long.
About me | FAQ | Buy me a beer 🍺
Affiliate Disclosure
Please note that some of the links above are affiliate links, and at no additional cost to you, we earn a commission if you make a purchase. These recommendations are only for companies that we've used and have proven to enhance our sports travel experiences. To find out more about our affiliate partnerships, please read our Affiliate Disclaimer.