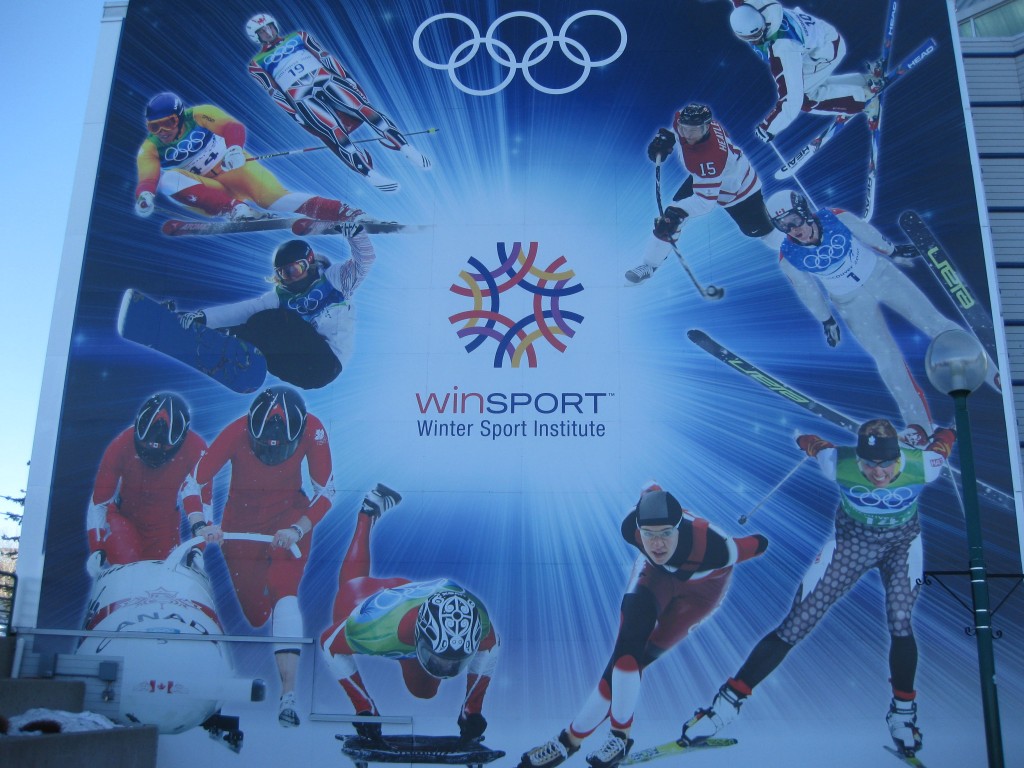 It was one year ago at this time that Mrs. Fan and I attended the Sochi Winter Olympics, a lifelong dream. And while going halfway around the world and seeing the Olympics live was certainly a huge thrill, so too is seeing how Olympic cities preserve the legacy of the games that were held within their borders so many years ago.
During a recent trip to Western Canada, we found ourselves in two Olympic cities back-to-back: Vancouver, site of the 2010 Games, and Calgary, which hosted the Winter Olympics in 1988. Seeing vestiges of Olympics gone by was not the primary focus of our trip, but still, it was nice to see what remained from those days when a large part of the world was focused on those cities.
(Of course, we have to stipulate that we're specifically talking about the Winter Olympics here, since Canada has hosted a Summer Games, in Montreal in 1976. But hey, when we think Canada we think winter sports, and besides, Vancouver and Calgary produced two of the more memorable Winter Games anyway.)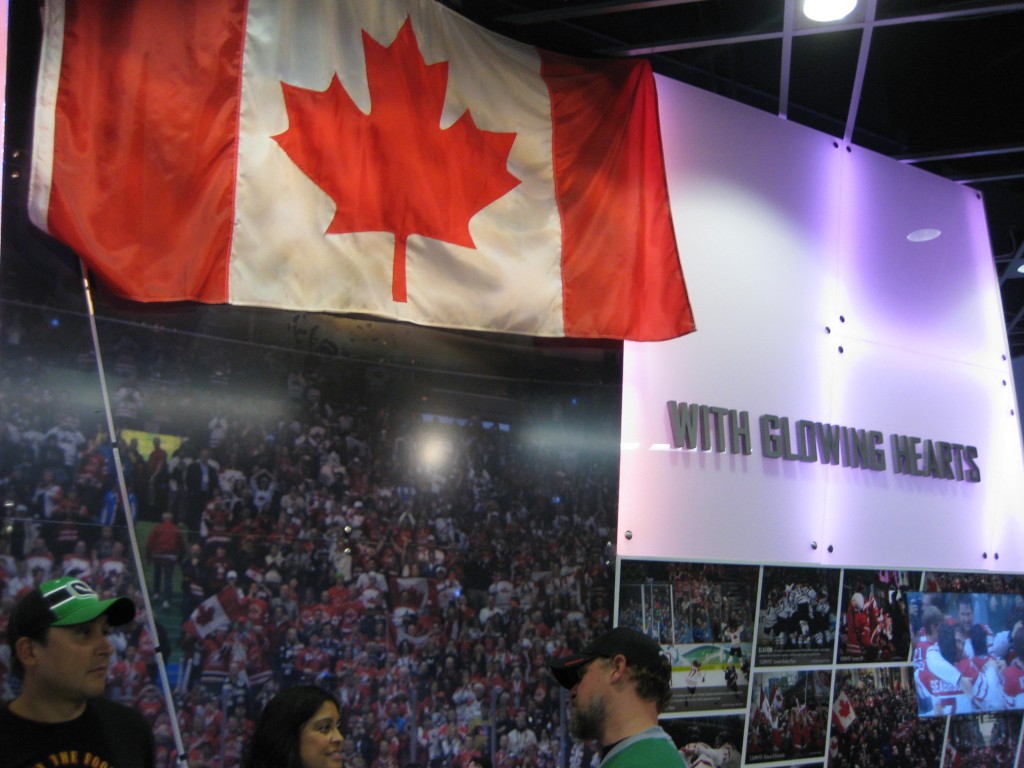 In Vancouver, the memories are still fresh, especially for Canadians who will always remember Sidney Crosby's overtime goal against the United States, which gave Canada the gold in men's hockey. The scene of that epic game, known during the Olympics as Canada Hockey Place, is actually Rogers Arena, the Canucks' home rink. And they have reminders of the 2010 hockey tournament in a few places, the most conspicuous of which is a display on the upper-level concourse that includes photos and a TV screen that plays the overtime of the gold-medal game in a continuous loop.
Go into the seating bowl and you'll see a reminder of that game, too. Hanging amid all the Canucks banners and retired numbers is a banner noting Canada's 2010 gold medal — it's a little conspicuous considering its red accents amid banners colored blue and green.
The Vancouver Olympics weren't just about hockey, of course. A more accessible remnant of the 2010 games can be found on the downtown waterfront near Canada Place and the Vancouver Convention Center.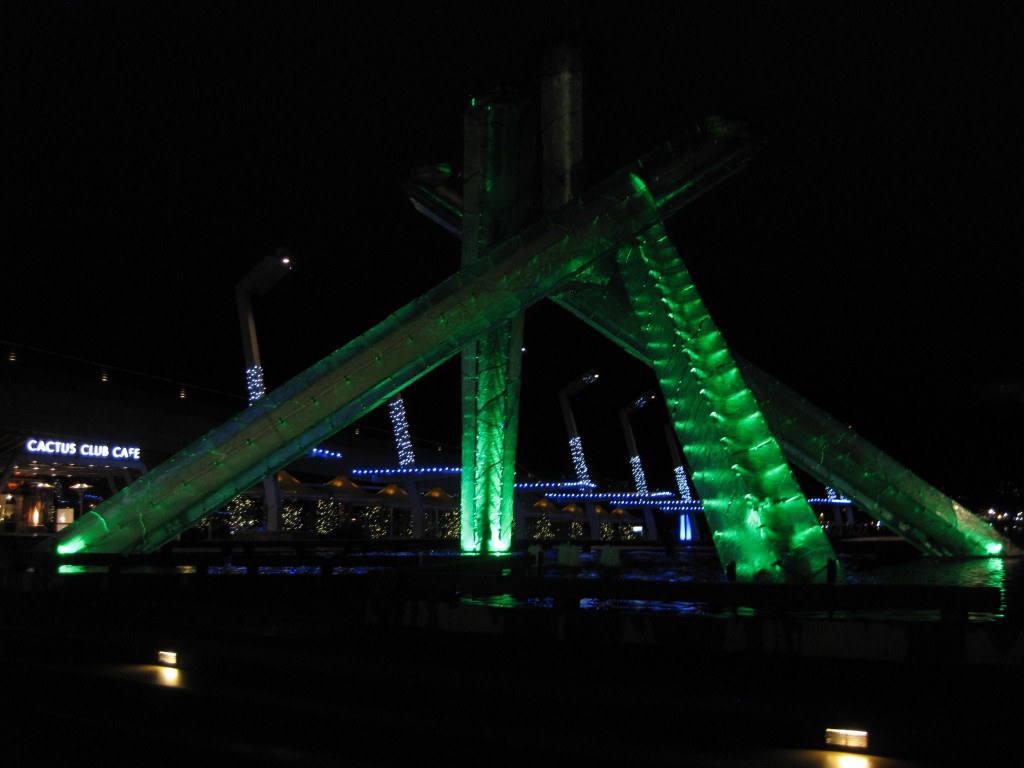 The Olympic Cauldron from the games rests here, just west of the convention center in Jack Poole Plaza (named after the man who led the effort to bring the Olympics to Vancouver). It's a fascinating sight (though, if you don't remember much about the 2010 games, you might not recognize it as an Olympic cauldron), and set alongside the stunning natural scenery of the region, it makes for a beautiful sight. Though it's not so bad all lit up at night either, as we discovered when we went to see it. If you get a chance, you can also go into the convention center for more Olympic memorabilia.
After Vancouver, we traveled to Calgary, site of the 1988 games. The Scotiabank Saddledome, home of the Flames, was in use back then as the venue for free skating and the hockey final and was known as the Olympic Saddledome. Walk the concourses of the Saddledome and you'll find several displays paying tribute to the 1988 games, and if you're of a certain age and remember watching those games, you'll likely see some names that will jog a few memories — remember the figure skating battle between East German Katarina Witt, American Debi Thomas and Canadian Elizabeth Manley? Not to mention the men's showdown between the U.S.'s Brian Boitano and Canada's Brian Orser?
A more extensive remnant of the 1988 games lies a few miles west of downtown Calgary. Called Canada Olympic Park, the site was home to bobsled, luge, ski jumping and other events during the Calgary Olympics. The ski jump tower remains the most visible part of the park — while ski jumping performances aren't often remembered long beyond the games, 1988 was the year Britain's Eddie "the Eagle" Edwards made a splash.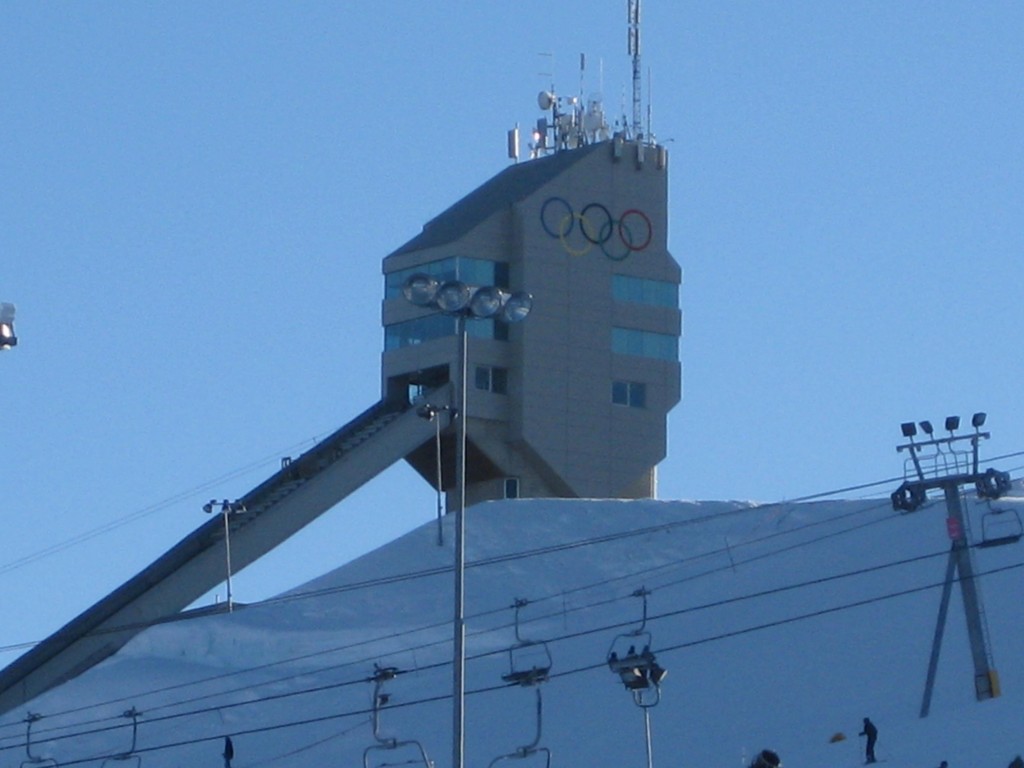 Canada Olympic Park largely exists these days as a recreational destination. We visited on a December Saturday and the park was jammed with folks just out for an afternoon of skiing or snowboarding. There also happened to be a bobsled competition that day, and we spent a bit of time watching the sleds go by (spectators were allowed in for free).
There's also a Canada Olympic Hall of Fame and, best of all, a number of ice rinks on which there were a series of recreational hockey games going on. It was too bad we hadn't brought our skates and gear to Canada, otherwise we might have found a way to get on the ice ourselves. Participatory events, for my money, are the best way to pay tribute to a city's Olympic heritage.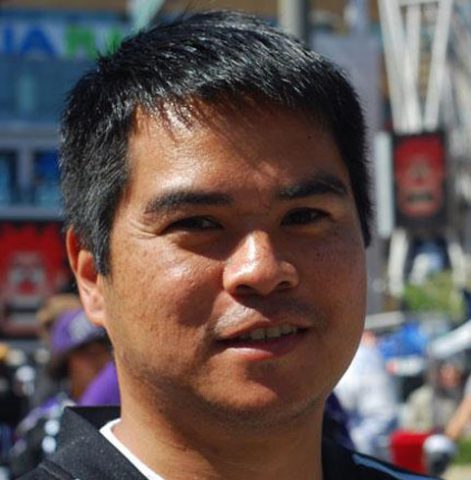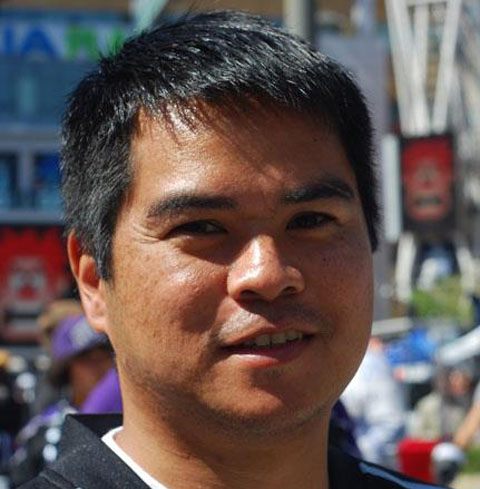 Edward de la Fuente | Itinerant Fan
I live for sports, and I love to travel. My biggest thrill is combining the two. I've been blogging about sports travel for more than a decade, and traveling for sports for twice as long.
About me | FAQ | Buy me a beer 🍺
Affiliate Disclosure
Please note that some of the links above are affiliate links, and at no additional cost to you, we earn a commission if you make a purchase. These recommendations are only for companies that we've used and have proven to enhance our sports travel experiences. To find out more about our affiliate partnerships, please read our Affiliate Disclaimer.