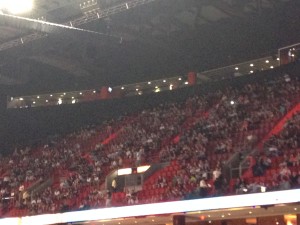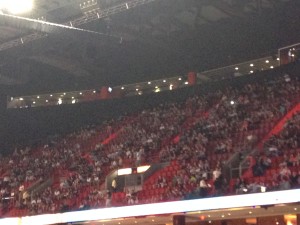 Attempting to become a member of Club 122 — seeing a home game for every team in the four major North American sports leagues, if you missed our earlier post on the subject — is not an easy thing. Travel and tickets can cost a bundle, of course, and time can prevent you from making a ton of progress. But then again, you can look up and all of a sudden you've made a ton of progress, and reaching the finish line suddenly seems more possible.
That's where I feel at the moment, after re-examining my list for the first time in a year and realizing I've added 16 new venues in the last 14 months. I'm now at 77, still quite a ways from 122 but I'm chipping away. Here's my updated list:
MLB: 30
ARI, ATL, BAL, BOS, CHC, CHW, CIN, CLE, COL, DET, HOU, KC, LAA, LAD, MIA, MIL, MIN, NYM, NYY, OAK, PHI, PIT, SEA, SD, SF, STL, TB, TEX, TOR, WAS
(Finished the circuit of current ballparks on Opening Day, when I visited Marlins Park. So until the next new park opens, Atlanta's new palace in 2017, I've got a beautifully complete list.)
NFL: 13 
ARI, CAR, CHI, DAL, DEN, GB, MIN, NYJ, PHI, PIT, SD, SEA, WAS
(Progress on this will continue to be painfully slow until I somehow finagle an entire fall off from my job, but managed to up my list by three in the last year.)
NBA: 14
BKN, BOS, CHI, DEN, GS, HOU, MIA, NYK, OKC, PHI, PHX, SA, SAC, TOR
(Making better progress here, but the many markets out there that are NBA-only present a challenge. Being an L.A. resident, I still have the Lakers and Clippers to knock out. And it's pathetic that they aren't already on my list, but life gets in the way sometimes.)
NHL: 20
ANA, ARI, BOS, CGY, COL, DAL, DET, EDM, FLA, LA, MTL, NYI, NYR, OTT, PHI, PIT, SJ, STL, VAN, WAS
(Hoping that this is the next circuit I complete, maybe within a year or two.)
Yes, as hobbies go, this can be a time-consuming and expensive pursuit. But as a sports fan who likes to travel, I can't think of too many things out there I enjoy more. Fans like Twitter pal @sportsroadtrips (who introduced me to the Club 122 concept and is a member himself) keep me motivated just by reading about their experiences. And then every once in a while, I get messages like this:
@itinerantfan Hey, wife and I decided to try and become members of #Club122. We've just started but it looks like fun

— John Felty (@bamajohn99) March 25, 2015
I know John and his wife will have a blast, just like I am.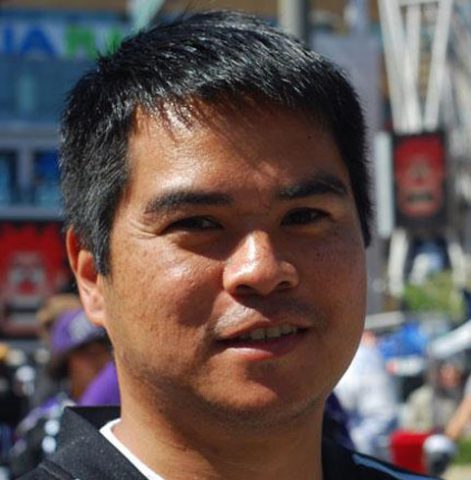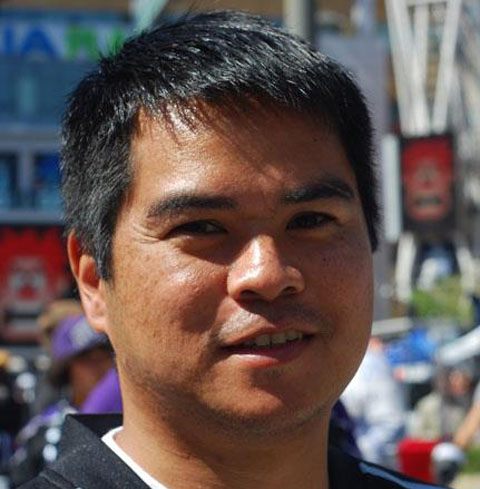 Edward de la Fuente | Itinerant Fan
I live for sports, and I love to travel. My biggest thrill is combining the two. I've been blogging about sports travel for more than a decade, and traveling for sports for twice as long.
About me | FAQ | Buy me a beer 🍺
Affiliate Disclosure
Please note that some of the links above are affiliate links, and at no additional cost to you, we earn a commission if you make a purchase. These recommendations are only for companies that we've used and have proven to enhance our sports travel experiences. To find out more about our affiliate partnerships, please read our Affiliate Disclaimer.