For whatever reason, Friday brought quite a bit of news on the arena front, with several teams still on the lookout for new facilities. All are interesting in their own right, so let's take a look at each tidbit and dissect them.
Item 1: A proposed $395 million deal to build a new arena for the Arizona Coyotes is on "life support." (Arizona Republic)
Arizona lawmakers say a bill that would provide $225 million on public money to help the Coyotes build a new arena is facing stiff opposition in the state Senate. Per the Republic story: 
"We are still working on it. It's not easy," said Sen. Bob Worsley, R-Mesa, the bill's sponsor.

Worsley, needing bipartisan help, took the unusual approach of appealing directly Thursday to Senate Democrats during their caucus meeting. Hobbs said she allowed Worsley to pitch to Democrats because he's been friendly to their causes. Yet, she said he didn't win over many supporters.
The Coyotes have been looking for a place to play after the city of Glendale canceled a deal with the team that gave it favorable terms at its current home, Gila River Arena. Recently, a plan to build an arena in the Phoenix suburb of Tempe fell through after a primary sponsor, Arizona State University, pulled out.
Our take: Well, it's hard not to read about these setbacks and not think the Coyotes are that much closer to booking themselves a one-way ticket to Seattle. The franchise and the NHL have been working on this problem seemingly ever since it relocated from Winnipeg in the mid-'90s — at what point do they throw their hands up and say enough is enough, especially with an eager city (that is in the proper place geographically so that the league wouldn't have to realign) waiting in the wings?
There are certainly reasons for the franchise to stay put, not only so as not to abandon the fan base it has built up in Phoenix but also because, with the entry of an expansion team in Las Vegas next season, a natural rival will soon be in place. Lately, though, it seems as though all the arena news concerning the Coyotes has been bad, and it's hard to envision the team getting the new facility it wants in the Valley of the Sun considering all that has happened.
Item 2: With the backing of some influential New York sports figures, a proposal is being formed to build a new arena for the Islanders at Belmont Park in suburban Elmont. (Bloomberg)
One of those figures is James Dolan, the owner of the New York Rangers and Knicks and of Madison Square Garden Co., which operates an arena that theoretically would be a competing facility to this new building. Dolan's involvement is a bit of a surprise considering his stake in the Rangers, but nothing forbids him from owning a piece of another team's building, per the Bloomberg story.
More background, via Bloomberg:
… The Islanders were in talks with the owners of the Mets about building an arena adjacent to Citi Field in Queens. Since then, the parties have switched their focus to in the Belmont site in Elmont, New York, which is controlled by the New York Racing Authority and sits about 19 miles east of Manhattan, just outside of Queens. It is accessible by car and by regional rail, and an arena there would bring the team closer to its traditional Nassau County fan base.
Our take: Yes, the Islanders need a new home badly. Even if their current residence, Barclays Center, wasn't reportedly ready to terminate the team's lease, it's no secret that Barclays is a crummy facility for hockey with bad sightlines and poor ice — not to mention it's too far from the fans on Long Island.
The emergence of a potential site at Belmont Park seems to satisfy a lot of issues for the Islanders. Elmont is on the western edge of Nassau County, where the Islanders' old home, the Nassau Veterans Memorial Coliseum, is located (the two sites are about 10 miles apart).
The team's arena situation looked dire enough recently that even Hartford has gotten into the game, inviting the Isles to relocate there at least temporarily. As much as we'd like to have a little more "Brass Bonanza" in our lives, we think this Belmont Park solution is a little more reasonable. Let's hope the powers that be get it done.
Item 3: Representatives for Clippers owner Steve Ballmer and Rams owner Stan Kroenke have had discussions about building a new arena for the Clippers next to the Rams' stadium under construction in the L.A. suburb of Inglewood. (Los Angeles Times)
The Clippers have been a tenant at Staples Center for nearly 20 years and have played second fiddle to their in-arena rival, the Lakers, for even longer. Having their own facility would certainly help the team in its quest to carve out a stronger identity in the crowded L.A. sports market, and tying their project to the Rams' megastadium can only be beneficial.
More background, per the L.A. Times: 
Inglewood is one of multiple sites the Clippers are exploring in a process that started more than a year ago. The Clippers aren't settled on a course of action — staying at Staples Center or building a new arena — but the Inglewood discussions are part of their ongoing evaluation of potential options, according to the five people.
One potential huge obstacle: The old Forum, once the home of the Lakers and Kings that in recent years was purchased by MSG and rehabilitated into a concert venue, would undoubtedly balk at the idea of a competing arena right down the street, taking events away from them.
Our take: Ballmer's certainly thinking big with the idea of building his own building. Land in the L.A. area is at a premium and the former Hollywood Park site, where the Rams are building, is one of the few large plots remaining for such a development. But yeah, the Forum is right there. Could they instead partner with MSG and embark on a more extensive renovation of the Forum — or even a teardown and rebuild? 
Either way, we've agreed for some time that the Clippers need to do something to set themselves apart from the Lakers, and moving out of Staples is a big step. Heading down to Orange County and Honda Center seems out of the question (why, we're not exactly sure). L.A.'s Westside, which continues to grow with a mini-tech explosion (the area around Playa Vista, where the team's practice facility is located, has come to be known as "Silicon Beach"), is an appealing spot — but land is scarce at best.
In a perfect world, we think the Clips should build an arena in or around Hollywood, a few miles northwest of downtown, and rebrand themselves the Hollywood Clippers. OK, that's a little far-fetched, but Mr. Ballmer, if you're looking for ideas, feel free to drop us a line.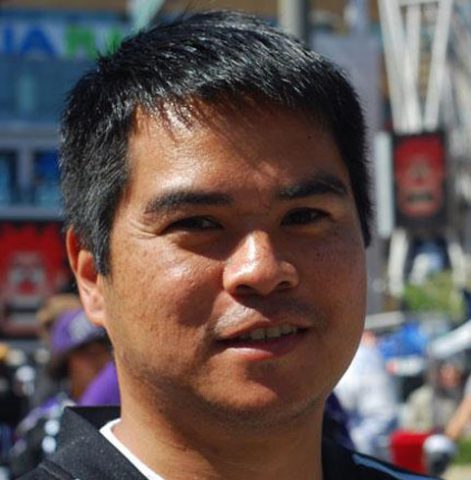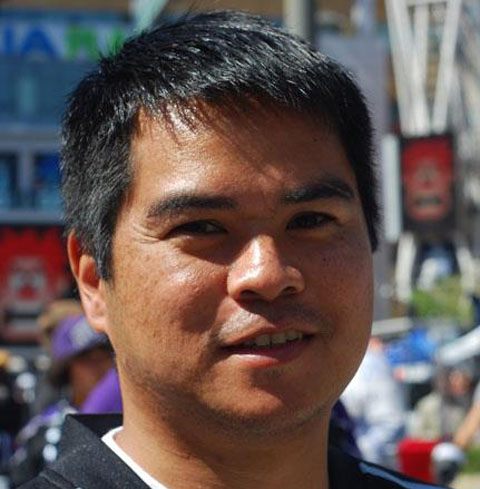 Edward de la Fuente | Itinerant Fan
I live for sports, and I love to travel. My biggest thrill is combining the two. I've been blogging about sports travel for more than a decade, and traveling for sports for twice as long.
About me | FAQ | Buy me a beer 🍺
Affiliate Disclosure
Please note that some of the links above are affiliate links, and at no additional cost to you, we earn a commission if you make a purchase. These recommendations are only for companies that we've used and have proven to enhance our sports travel experiences. To find out more about our affiliate partnerships, please read our Affiliate Disclaimer.