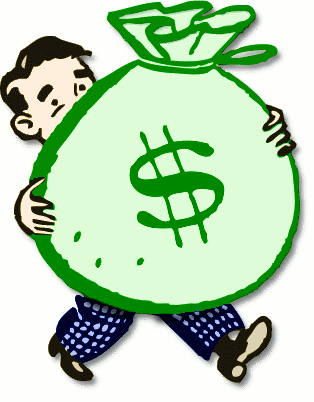 So it's been a while since I've written here, and the reason for that is, well, I just haven't been very itinerant lately. And the reason for that is the reason we do or don't do lots of things in our lives: money.
Don't worry — I'm not destitute or about to lose my shirt or anything. It's just that I have a lot of stuff planned for the fall. And I mean a lot. We're talking trips to two different cities to watch at least two sporting events each, and NFL games in four different cities. (My secret ambition is to attend a game in all 32 NFL stadiums over the course of one season, much like people do with baseball. If only someone would sponsor me…)
When you got done reading the last paragraph, you probably said to yourself, "How does this guy plan to pay for all these trips?" Good question. One of the things I hope people take away from reading this blog is how to go see the games and stadiums and cities that you want to see without busting your budget.
Unless you're filthy rich — and some itinerant fans out there are — you probably prioritize like crazy. Some fans, for example, direct all their resources toward following one team wherever they go; others save up and then use their entire budget on one event that doesn't come along very often, like going to South Africa for the World Cup. Me, I'm as much in it for the cities and the stadiums as I am for the teams and the games, so I tend to split it up.
Regardless of which events you target, you surely look for ways to save money. Here are a few ways I try to stretch my sports-fan dollar:
1) Search for cheap airfares obsessively. It's true, airline travel ain't gettin' any cheaper. But you can beat the system as long as you're diligent. I subscribe to fare alerts on Airfare Watchdog and Bing, both of which you can set to e-mail you if a certain route goes down. (I recently discovered that Bing has a fare forecaster that actually predicts whether or not a chosen fare will go down — while not foolproof, it's still a damn good idea.) I also follow several airlines on Twitter and Facebook, since a lot of times they'll announce fare sales there before they do anywhere else.
2) Be loyal. If you travel enough, then you might as well use the same brands over and over — or at least as often as you can. Sometimes this can't be helped — if you're on a budget, you go where the deals are. But those brand loyalty programs do pay off. For example, I'm a certified Marriott whore (the proper term is "Rewards Member," but you get the picture) and, unless a deal somewhere else is ridiculously good, I always stay in Marriott properties. Sometimes it's more expensive, but the reward is that Marriott treats me like a king whenever I step into one of their hotels, and every once in a while I have enough points to stay a few nights for free in a really nice hotel. The same holds true for airline rewards programs like Southwest's (which I can take full advantage of because I fly short-haul trips within California a lot).
3) Shop around. Sometimes tickets are actually cheaper on StubHub or Ticket Exchange than they are if you bought them through Ticketmaster. Why? Who knows? I used to think StubHub was just online scalping, but aside from the high-demand events like playoff games and such, the ticket resale sites actually keep the market under control for the most part. Think about it — unlike before, when if you overslept until 10:15 a.m. on Saturdays and you missed the Ticketmaster onsale, you were out of luck, tickets to your chosen event are always available. That's a really cool concept if you're a sports fan.
4) Don't be picky. Say your biggest ambition is to visit Lambeau Field. Don't think the game has to be against the Bears or Vikings for it to be a special experience. Why not see the Packers play the Dolphins or the Seahawks or (gasp!) the Lions? If it's your first time there, enjoy the fact that you're there. The game is almost secondary. (At least that's what I tell myself when I think about how I went to the old Yankee Stadium 10 years ago but can't remember so much as who the Yankees were playing that day.)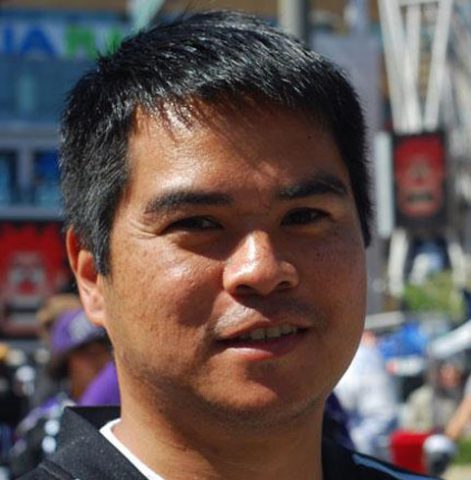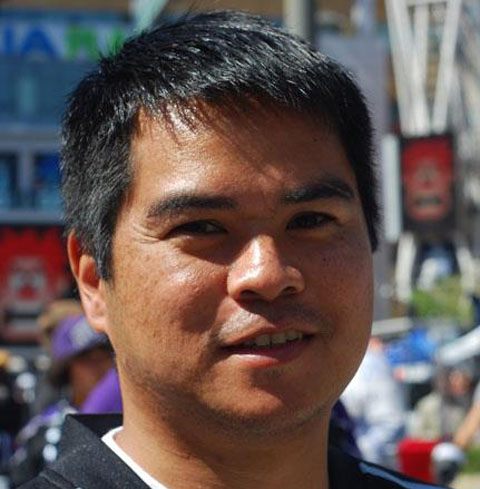 Edward de la Fuente | Itinerant Fan
I live for sports, and I love to travel. My biggest thrill is combining the two. I've been blogging about sports travel for more than a decade, and traveling for sports for twice as long.
About me | FAQ | Buy me a beer 🍺
Affiliate Disclosure
Please note that some of the links above are affiliate links, and at no additional cost to you, we earn a commission if you make a purchase. These recommendations are only for companies that we've used and have proven to enhance our sports travel experiences. To find out more about our affiliate partnerships, please read our Affiliate Disclaimer.