Sometimes, the sporting event's so big that just getting in's the thing. You know, you want so badly to be there that you'll pay top dollar for any ol' ticket, even if it's in the very last row of the stadium, behind a pillar and two 6-foot-11 guys wearing giant foam sombreros, just so you can say to your friends three years later, "Remember when this happened? Well, I was there…"
Well, is there such a thing as too big? What a silly question to ask in Texas — especially around the Dallas Metroplex, where they built this ginormous football stadium but aren't shy about hosting any event, no matter how little space is needed for it. The NBA All-Star Game will take place at Cowboys Stadium on Sunday (the second basketball game to be staged there), and the 2014 NCAA Final Four will be there, too. And don't forget the Manny Pacquiao-Joshua Clottey boxing match on March 13.
What's next? Coming this summer to Cowboys Stadium, the world championship of checkers!
Seriously, though, this isn't a screed against Jerry Jones or anyone who operates a big stadium for bringing small (in size, not scope) events to their venues. If 70,000 people want to come see a boxing match, who are they to deny them that opportunity? The issue posed here is how to figure out where the desire to see an event becomes so diminished by the experience presented that it's no longer worth the cost. In some ways, it's an economic discussion — you know, the law of diminishing marginal utility and all that — and it's different with each individual.
Holding basketball games in giant stadiums is nothing new, since the NCAA has been holding its Final Four this way for years upon years now. I've been a fan at one of these events, the 2002 national championship game at the Georgia Dome in Atlanta. I bought tickets from a scalper for a little more than $100 less than an hour before the game, and I sat maybe two-thirds of the way up in the upper deck, at where the 50-yard line would be for a football game. The problem was, the basketball court was where one of the end zones would be. I have pretty good eyesight, and I had a hard time seeing what was happening on the court. So I spent much of the game staring at one of the big screens.
Was it worth it? It was cool to go to a championship game (though I had been to the previous Final Four in Minneapolis as a credentialed writer). But I didn't care about the teams involved (Maryland and Indiana, for those who don't remember), so I'm not sure I would do it again. Now, I haven't been to a big-dome basketball game since the NCAA began the trend of putting the court on a stage in the middle of the venue, so maybe it's different. But unless you really, really care, or you enjoy watching ants on the sidewalk fight each other over bread crumbs, you'll have to determine for yourself whether it's worth it.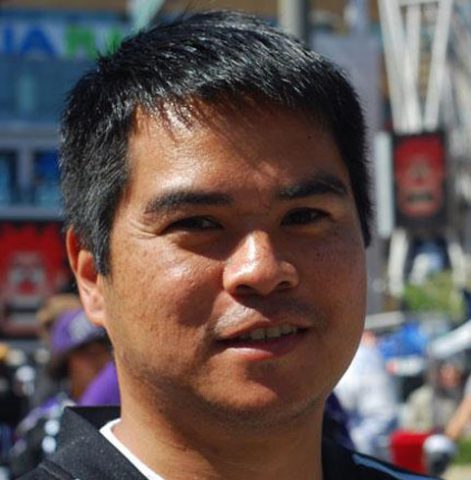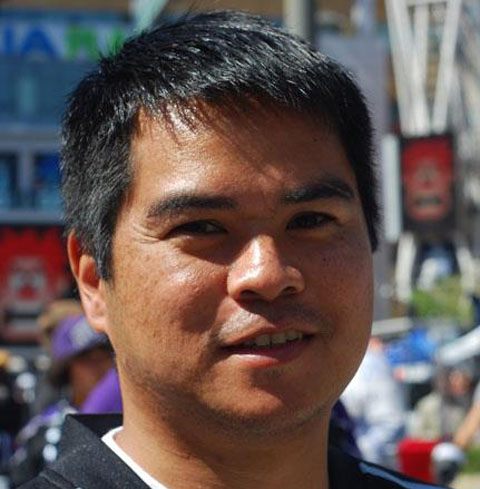 Edward de la Fuente | Itinerant Fan
I live for sports, and I love to travel. My biggest thrill is combining the two. I've been blogging about sports travel for more than a decade, and traveling for sports for twice as long.
About me | FAQ | Buy me a beer 🍺
Affiliate Disclosure
Please note that some of the links above are affiliate links, and at no additional cost to you, we earn a commission if you make a purchase. These recommendations are only for companies that we've used and have proven to enhance our sports travel experiences. To find out more about our affiliate partnerships, please read our Affiliate Disclaimer.