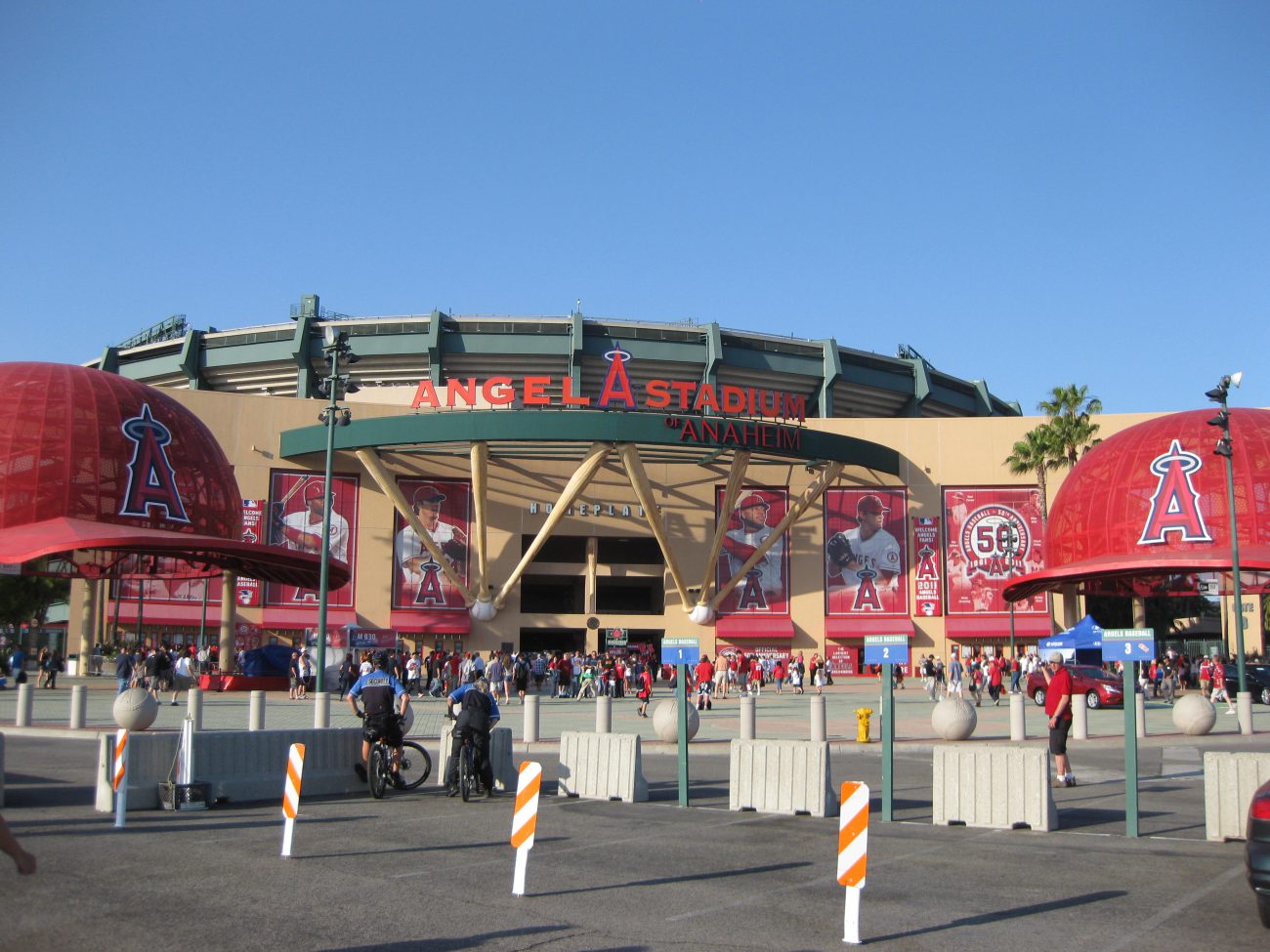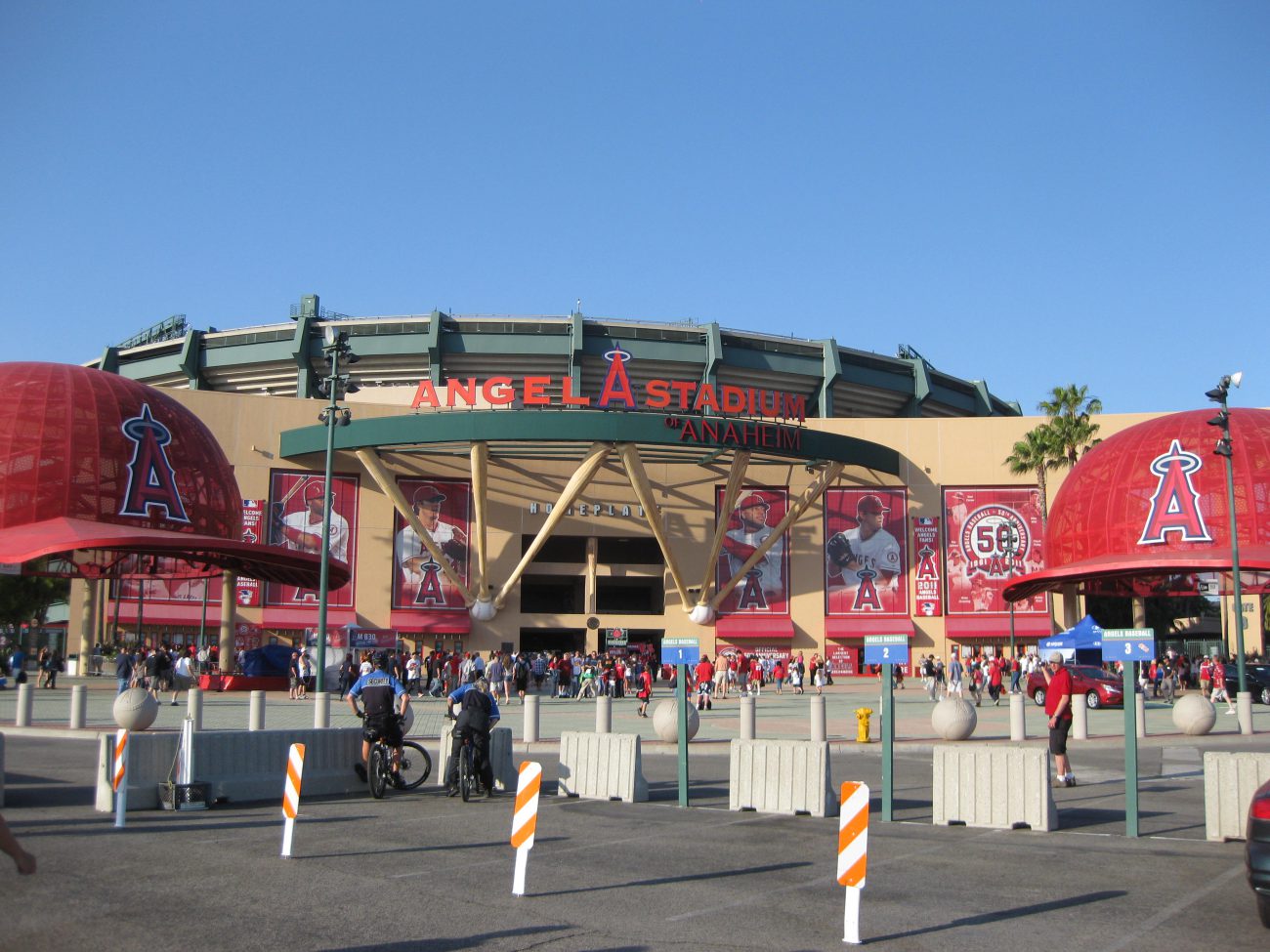 There's a cheesy saying that goes, "You'll always remember your first time." I know, it sounds like the tagline for a really bad movie, but there is some truth to it, and certainly the premise of it applies to sports fans and the games they attend. So let me regale (OK, bore) you with tales of my first time.
The year was 1986. I was not yet 10 years old, and I was given the invitation to attend a California Angels game with my uncle and two cousins — one who was my age, the other a couple years younger. I thought that was a little curious since none of the three had ever shown any indication that they even liked baseball, but whatever — I had never seen a sporting event live before, so this was an opportunity I could not pass up. After all, the Angels were hot that year, and they would eventually win their division before meeting up with some spectacular heartbreak. For the first time in my life, I had a favorite athlete: Doug DeCinces, the Angels' third baseman. (I don't even remember why I liked him as opposed to any other Angel. I just did.) And Anaheim Stadium, where the Angels and L.A. Rams played, was the closest sports venue to my house.
A few things stood out from the night I saw sports live for the first time: The game was against the Baltimore Orioles. We sat in the very top row of the stadium, third-base side. I was right about my cousins not liking baseball, since at one point one of them was studying the linescore on the scoreboard and asked me if the "2 5 0" on the Angels' line under "R H E" meant that the Angels had "25 points." Eventually he and his brother discovered that there was a gap in the concrete behind the row of seats through which you could see people hanging out on the concourse below, so they took to amusing themselves by dropping peanut shells on unsuspecting folks. Meanwhile, I was enthralled by the PA announcer who insisted on announcing every player's name the exact same way: first name, two-second pause, then last name twice as loud and twice as fast, with the emphasis always on the second-to-last syllable no matter how his name was constructed. Which meant that when the Orioles' shortstop came to bat, you'd hear, "Cal … RipkenJUNior."
There are a few things I don't remember about that game, such as whether the Angels won or lost, but that didn't matter. My love affair with Anaheim Stadium was born. I've been to probably close to 100 events there since then, with family, with friends and alone, and seen it transformed from an ugly multipurpose stadium ill-fitted for both football and baseball to a Disney-ified theme park that just happened to host baseball to what's now a pure ballpark in the middle of suburbia, cozier than it looks and with plenty of charm in its aging nooks and crannies. And it still means enough to our family that when the notoriously finicky Twisted Sister's birthday came up earlier this month, I took her to the Big A and she actually considered it a pretty good gift.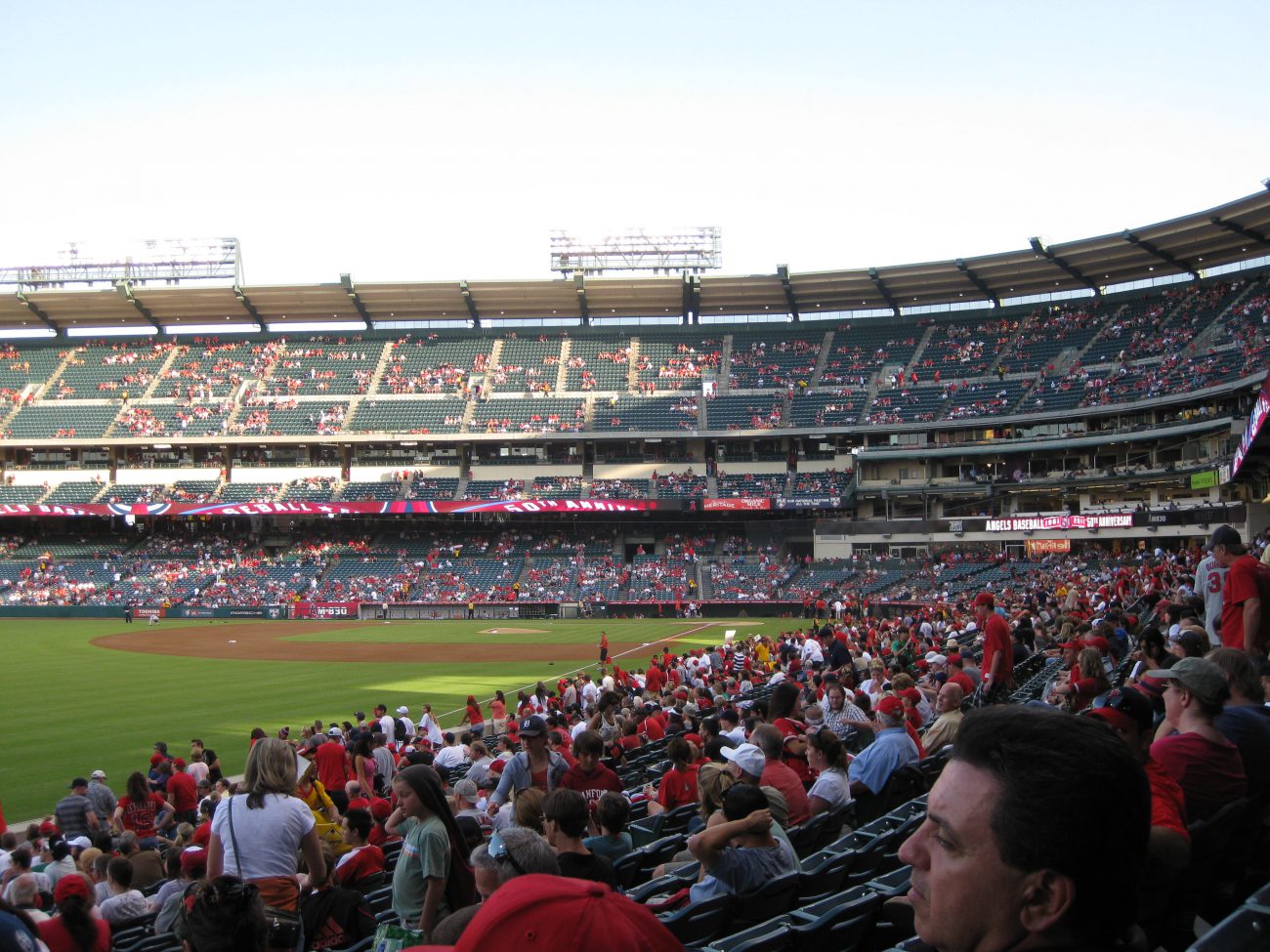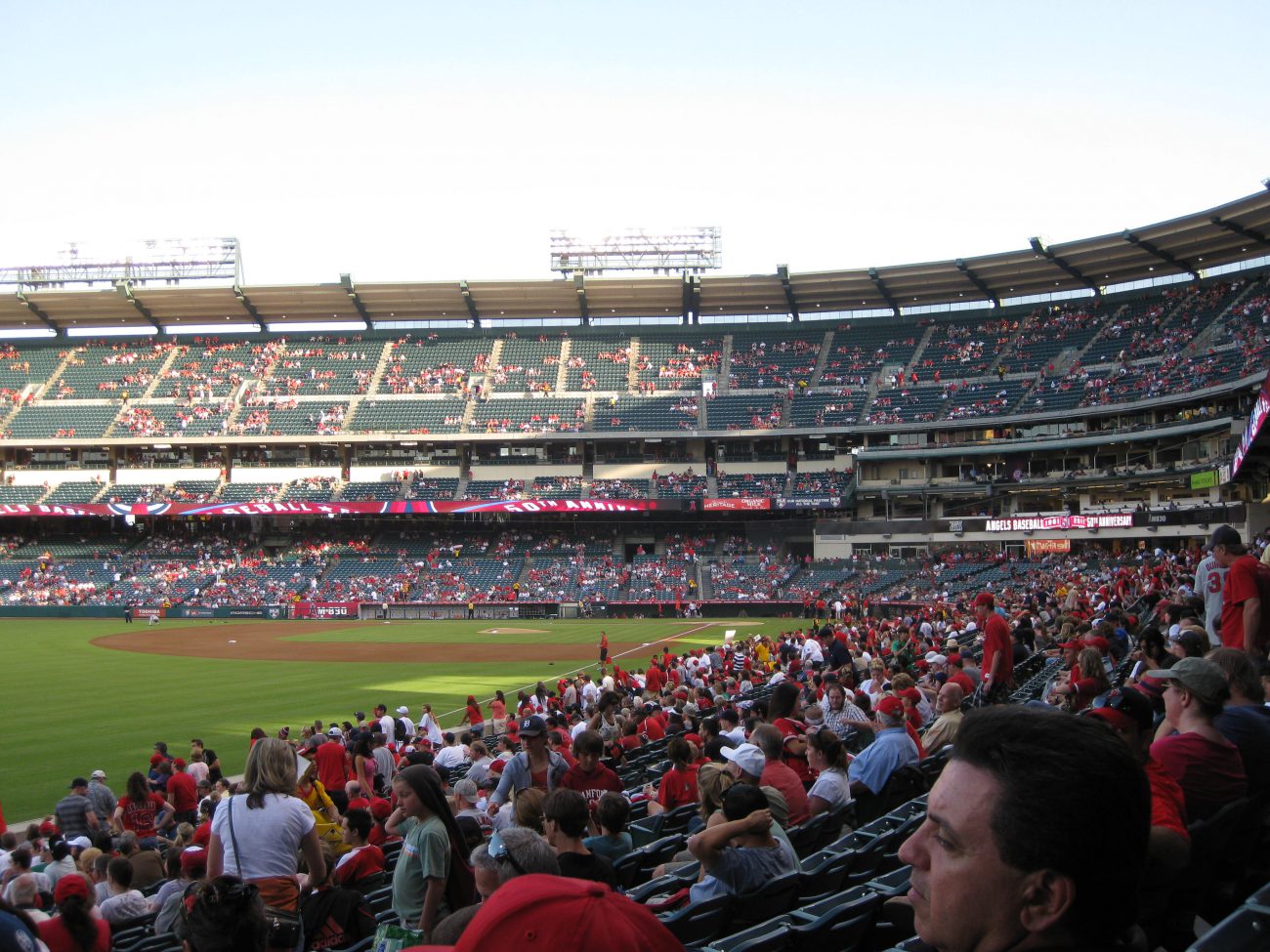 The approach
I've already covered in previous posts about LA-area stadiums that driving is always your top option, and in some cases your only option. There is an alternative for Angel Stadium in commuter rail, though I've never done it and I have a hard time imagining Metrolink, which most riders ride to make really long (both in time and distance) commutes to work, as something you'd want to use for an evening trip to a ballgame. But the station is right on the edge of Angel Stadium's massive parking lot, so if you've got $7 to spare and don't feel like driving, that's certainly an option.
As for you drivers, you can access the stadium from one of three major freeways (Interstate 5 and routes 57 and 22) that come together just to the southeast to form something locals ruefully call the "Orange Crush." One you're off the freeway, you'll find the stadium surrounded by condo buildings, office towers (and by "towers" I mean 10-15 stories) and strip malls with mostly chain restaurants.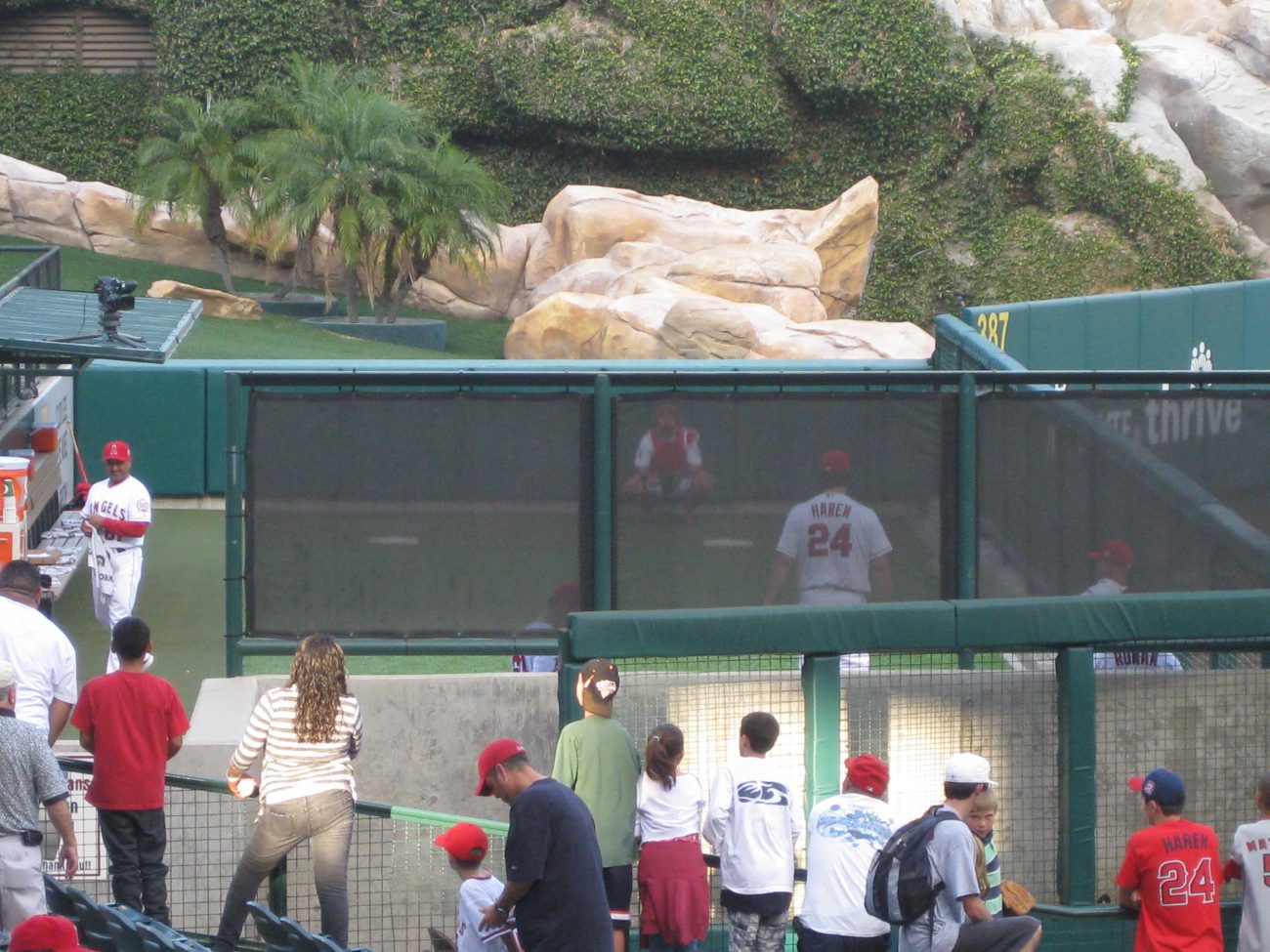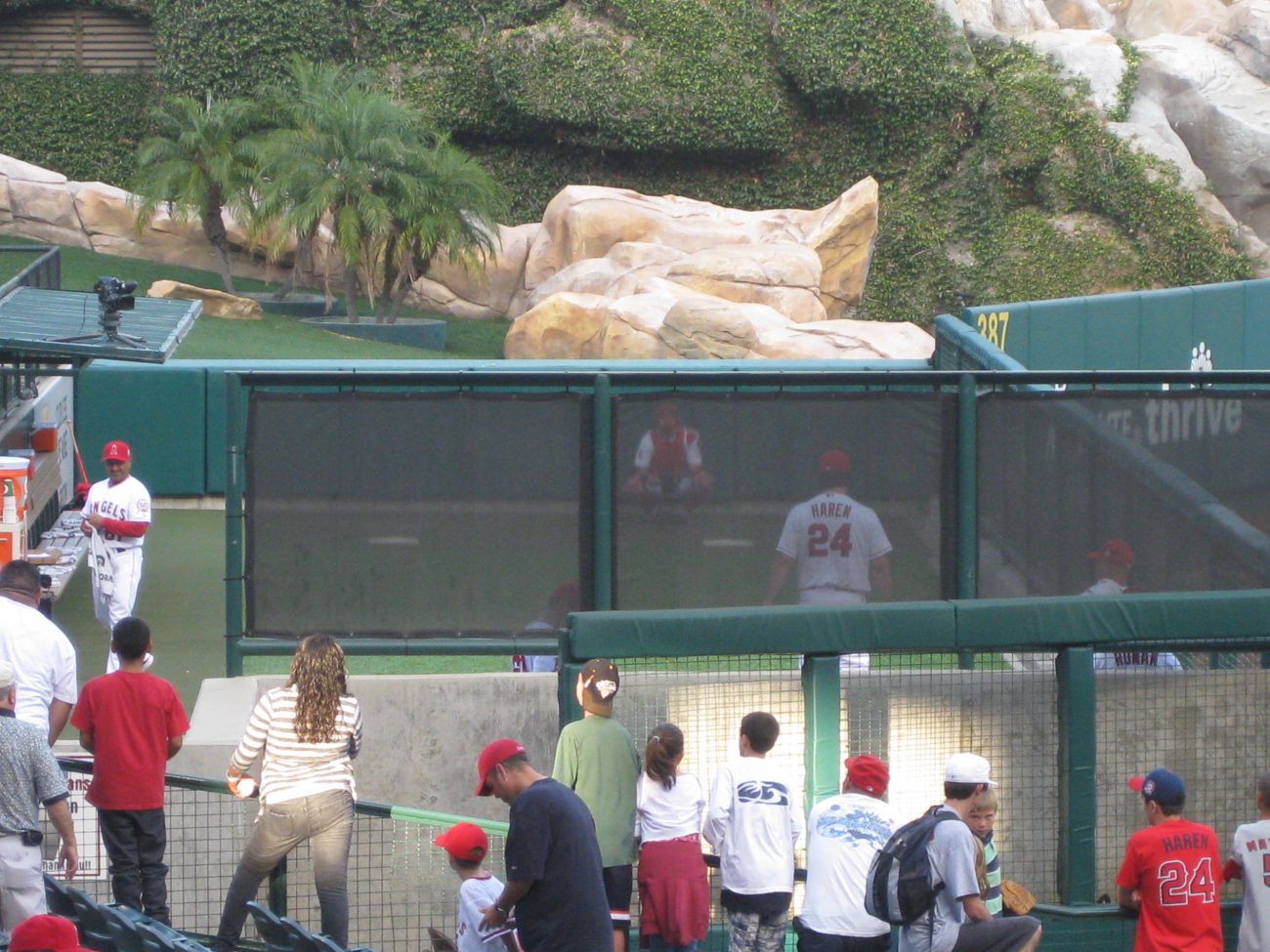 The build-up
Being SoCal raised, we drove to the game. I'll let you in on our secret route, though — it works if you're coming on I-5 southbound, though I believe it's the same if you're going north: Go into the carpool lane (legally, please) and exit at Gene Autry Way. Head down the street (you can only turn one way) and you'll see the stadium in the distance. However, before you get to State College Boulevard and the stadium lots, where you'll have to pay $10, park instead in one of the business lots along Gene Autry as you approach. The cost increases as you get closer, but we snagged a space for $3. The walk to the stadium is twice as long, but very easy, and hey, you get some added exercise out of it.
Now, as alluded to above, the stadium is pretty much in the middle of suburbia, and surrounded by condo buildings (many of which weren't around 15 years ago) and office complexes. A couple miles south of the park on State College is a retail complex called The Block, which has a ton of restaurants and other activities for you to pass the time if you are so inclined. And of course, Disneyland and all its hanger-on businesses are no more than a couple miles down the road off Katella Avenue. For us, though, the home in which we grew up was a mere 15 miles away, so we saw no reason to leave for the game until we were sure we wanted to go into the park.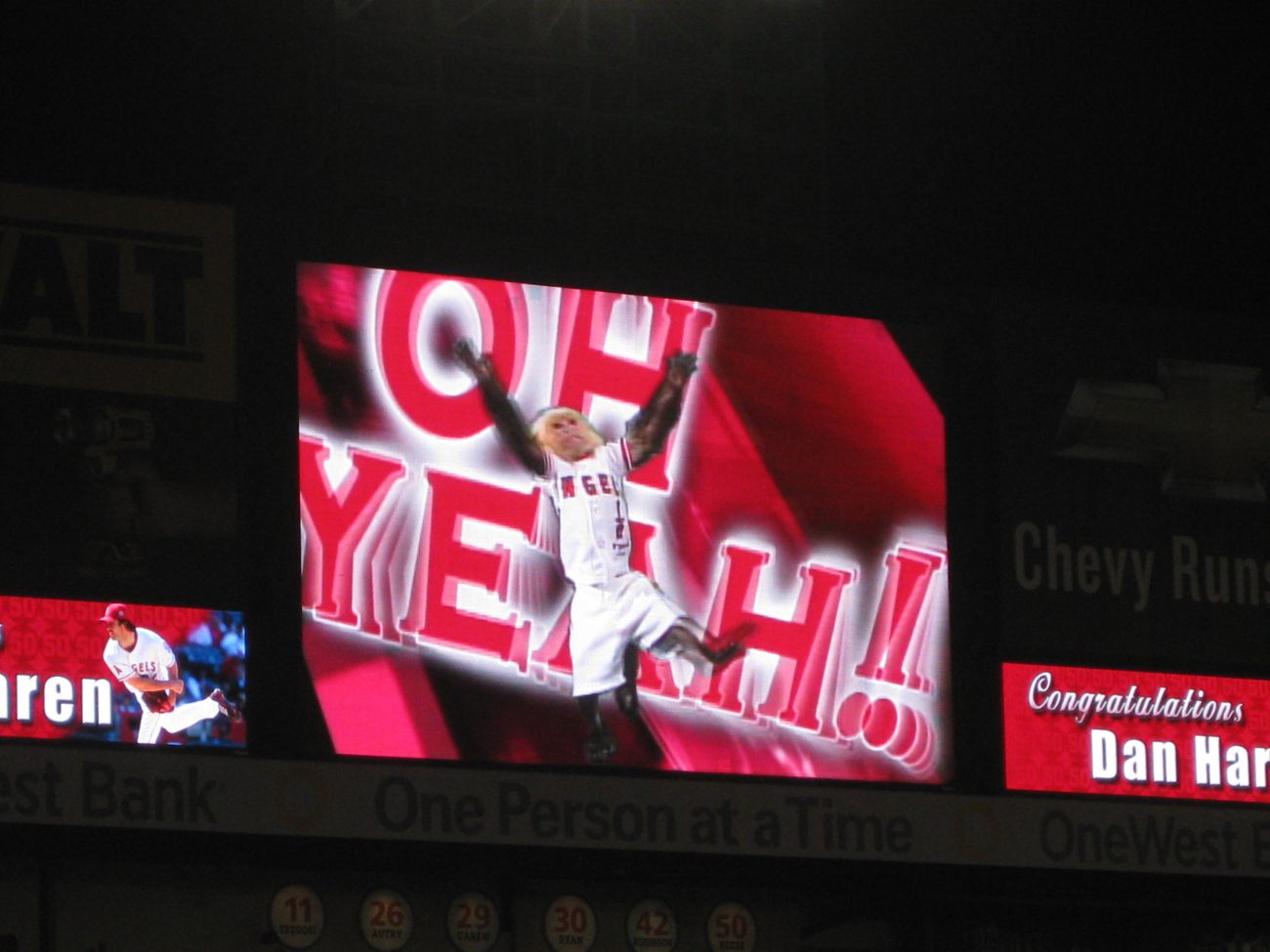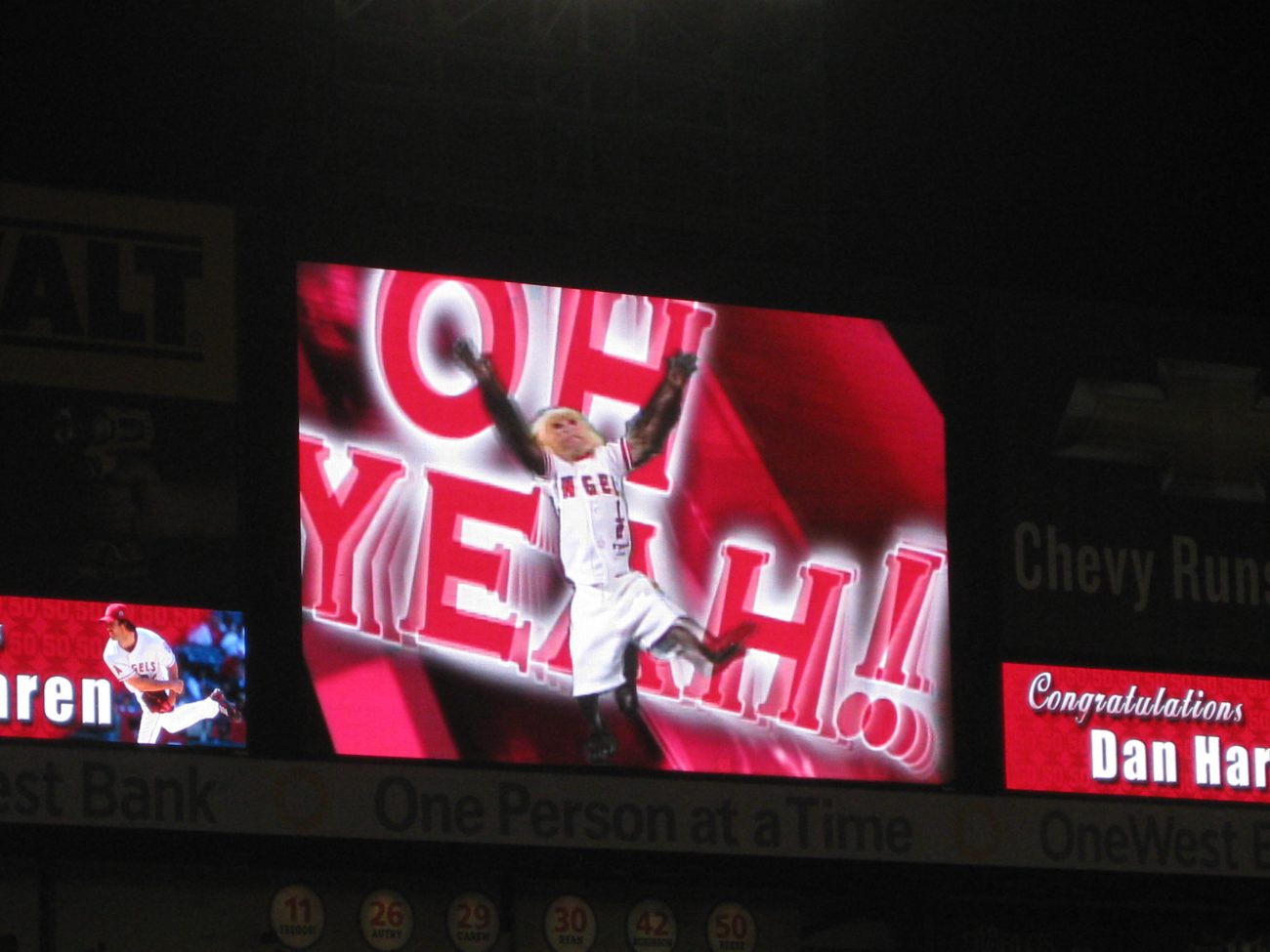 The ambiance
Angel Stadium is an old lady that's gotten a bit of a facelift and made to look modern, but signs of its age are still readily apparent. For example, its corridors have been dressed up in a lot of areas, but in others they're barren and worn (particularly when you get toward the outfield in less-traveled areas). Still, they've done a good job matching up to newer facilities in terms of accoutrements.
There's probably no better example of this than along the field-level concourses, where areas that used to just be extra gates back in my early days of Angel fandom have been transformed into what are essentially outdoor food courts — the one on the third-base side was filled with usual suspects like Carls Jr. and Panda Express, but it also featured a barbecue stand and a number of picnic tables shaded by palm trees. A very SoCal scene if ever I saw one. There was also a beer stand in this area akin to what you'd see next to a hotel pool, and Twisted Sister made a beeline for it knowing that I had promised to pay for everything over the course of the night. The stand offered an interesting range of selections, for a ballpark, anyway, and we settled on two pints of Pacifico for $12.50 each. (Good thing we were already stuffed from a birthday lunch with the family, or else my wallet would've been a lot emptier by the end of the night.)
We did do a bit more exploring along the main concourse, popping our heads into the team store (a little cramped) and looking at the display case containing mementos from the 2002 World Series title (can't believe that was nearly a decade ago now). We also got a peek into the home-plate club area, where people undoubtedly spent hundreds of dollars to dine on a buffet of what looked like turkey wraps and wilted salads, and stumbled upon a concession stand selling fresh fruit, which blew apart the notion I had when I visited Citi Field in New York that no other stadium offered anything like that.
Keeping along the birthday theme, I spent a little bit more on tickets than I normally would in situations like these — $36 each for two field-level seats in left field, right around the foul pole. The sight line was good, but not great, but as it turned out, we had picked a great pitching matchup to see — Anaheim's Dan Haren vs. Detroit's Justin Verlander. So the game flew by (yes, even for an American League tilt) as a pitcher other than Haren or Verlander threw exactly one pitch in the game, and it ended 1-0 Angels on the strength of Haren's two-hitter. That gave us barely enough time to consume our beers and buy a cotton candy before it was time to bid farewell… at least, until the next time.
For more on Los Angeles/Anaheim venues and things to do, check out our L.A. city guide.
Return to Itineraries | Return to The Itinerant Fan homepage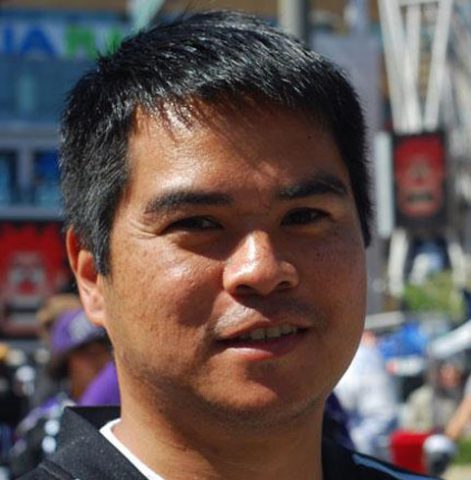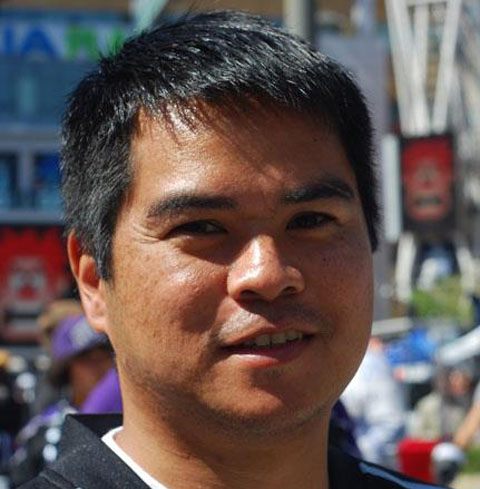 Edward de la Fuente | Itinerant Fan
I live for sports, and I love to travel. My biggest thrill is combining the two. I've been blogging about sports travel for more than a decade, and traveling for sports for twice as long.
About me | FAQ | Buy me a beer 🍺
Affiliate Disclosure
Please note that some of the links above are affiliate links, and at no additional cost to you, we earn a commission if you make a purchase. These recommendations are only for companies that we've used and have proven to enhance our sports travel experiences. To find out more about our affiliate partnerships, please read our Affiliate Disclaimer.