OK, so what can be said about AT&T Park that hasn't already been said? It's beautiful? Check. It gets cold at night, even in the summer? Supposedly Mark Twain covered that. You can sit in a boat and catch home run balls? Yeah, yeah, yeah.
Let's get to the real nitty-gritty. There's no doubt that AT&T Park, formerly known as SBC Park, formerly known as Pacific Bell Park, is a cool place. To watch a ballgame, sure, but this is one of those parks where you can not see one pitch and still have a blast. But the action on the field is worth watching these days, what with the home team having taken their fans on a glorious three-titles-in-five-years ride.
Even without those notches on their belts, Giants fans remain one of the most unique bunches in MLB, in no small part because they have one of the most unique venues in baseball in which to spend their time.
Most MLB ballparks are experiences, but AT&T Park is clearly one of the best ones out there. There's a reason why it consistently makes the top 5 of most "best ballpark" lists out there, including ours. Especially if it's your first visit, you owe it to yourself to carve out plenty of time to check out what makes the ballpark by the Bay so special.
The approach
The area in which AT&T Park lies is one of the most in-demand areas in the country, dotted with million-dollar lofts and office buildings that house billion-dollar companies. It's also one of the most picturesque — just try walking down the Embarcadero between the Bay Bridge and the ballpark without being awed by the scenery. Of course, all those things mean the ballpark can be difficult to get to via car, especially during rush hour. 
This is one of those situations where public transportation is hands down the better way to go, and you have a couple options. The more well-known transit system in the Bay Area is BART, and if you're coming from outside San Francisco proper, this is likely your best option. BART lines run up and down Market Street, which separates the downtown financial district from the SOMA (South of Market) district that the ballpark is in. Disembark at either the Montgomery Street or Powell Street stations, and from there you're looking at about a 20-25 minute walk down either 2nd or 3rd streets (don't worry, it's mostly a pleasant one with a lot of places where you can stop in — more on that below).
From points within San Francisco, try using Muni light rail, which has a stop right next to the ballpark at 2nd and King on the N and T lines.
The build-up
If you're walking to the park from more than a block away, you're in luck. Lots of cool bars and eateries to choose from, and the area is usually alive whether it's a day game or a night game.
The district has been built up considerably in the years since the ballpark first opened, and these days you'll find a lot of the establishments that have become telltale signs of trendy areas — brewpubs, adult bowling alleys, gourmet groceries, that sort of thing. Try walking up 2nd or 3rd Street or along The Embarcadero for the best selection of food and drink. Or you can check out The Brewpub, which is attached to the ballpark along the first-base side, though expect big crowds pregame.
Our friendly advice would be to save the outside eating/drinking until after the game, because this is one of the few sports venues where it's totally worth it to go inside in and get gouged on food.
The ambiance
Since we set up the whole food thing above, we might as well get right to it. AT&T Park is one of our favorite parks in MLB for food, and let us count the ways: Garlic fries (yes, they're worth the bad breath). Caribbean-style jerk chicken (from a stand named after Giants great Orlando Cepeda). Clam chowder served in a sourdough bread bowl (and whether it's gourmet or comes out of a can, I don't know, but if you're a visitor to San Francisco on a cold evening, this is the thing to have). Crab and lobster rolls. Fried dough (as delicious as it is simplistic-sounding). And these are just the things we've actually tried.
Now, none of this comes cheap. It wouldn't come cheap wherever you were in San Francisco, but at AT&T Park it really isn't cheap. Some of these choices would run you in the $15-20 range. But again, if you're a visitor and you're looking to experience the park, then go ahead and splurge. Chances are you've already come to grips with the fact that San Francisco is an expensive city. Live a little.
As for seating, if you've been to many other MLB parks, you'll probably find quickly that AT&T Park occupies a significantly smaller footprint than most of them — just the price of the designers shoehorning it into such a prime plot of land. As a result, though, you'll find the concourses are fairly narrow, leading to some big traffic jams. Put it this way: If you've just bought food at a stand on the third-base side, your seats are on the first-base side and the first pitch is about to be thrown, just give it up, relax and shoot for the second inning. And they're a little tight about letting people walk through the left-field region — the area with the giant Coke bottle and mitt — and with good reason. There's hardly any space out there.
Also, if you've scored prime Field Club seats (Sections 107-124), the entrances to those sections are via the same level as the clubhouses. Stand in the right place at the right time, ie. within half an hour of first pitch or right at game's end, and you'll be able to catch a glimpse of players and coaches heading between the clubhouses and dugouts, and vice versa.
But if you're visiting for the first time, do take some time to wander around, stop and enjoy the scenery. If you're on the left-field side, take in that view of the Bay Bridge from just outside the park. Wander over to right field and look at all the kayakers in McCovey Cove. And venture into center field, where behind the batter's eye are a few stands that only the regulars seem to know about — and, as of the 2014 season, a garden. As you'll quickly find, AT&T Park is full of surprises.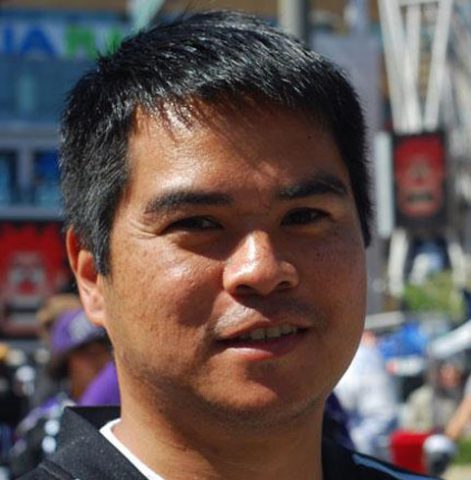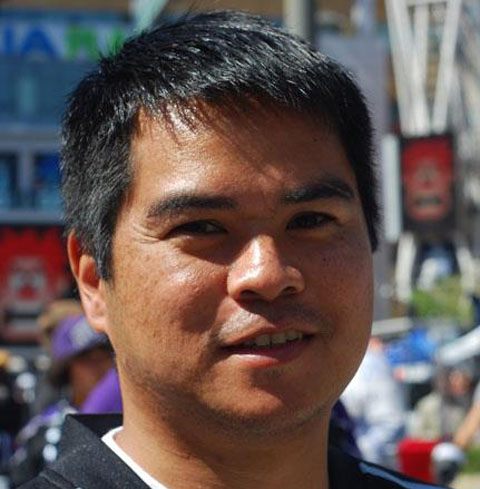 Edward de la Fuente | Itinerant Fan
I live for sports, and I love to travel. My biggest thrill is combining the two. I've been blogging about sports travel for more than a decade, and traveling for sports for twice as long.
About me | FAQ | Buy me a beer 🍺
Affiliate Disclosure
Please note that some of the links above are affiliate links, and at no additional cost to you, we earn a commission if you make a purchase. These recommendations are only for companies that we've used and have proven to enhance our sports travel experiences. To find out more about our affiliate partnerships, please read our Affiliate Disclaimer.