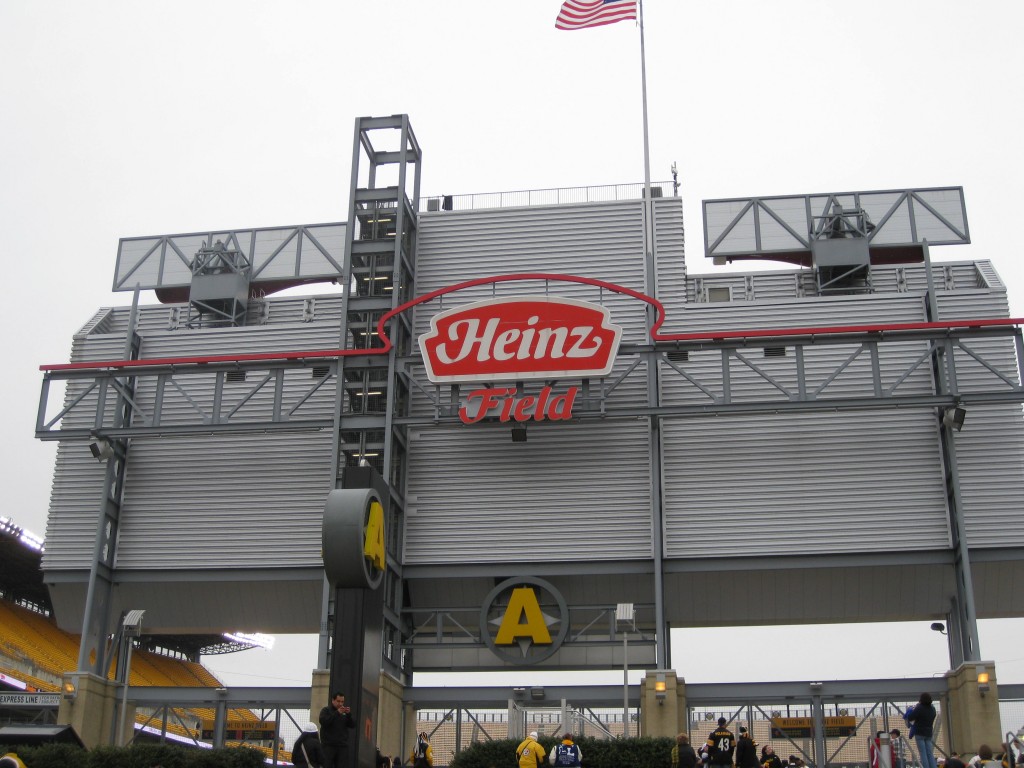 As we walked the streets of downtown Pittsburgh, Mrs. Fan and I had a conversation about what region of the country we were in. We were too far west to be in an Eastern city along the lines of New York and Philadelphia, but we weren't sure if Pittsburgh was too far east to be considered Midwest, either. We went back and forth on this for a couple city blocks, but those city blocks helped us conclude that, more than anything, Pittsburgh had a Midwest feel to it — in two particularly distinct ways: 1) Its residents are exceedingly nice (I've always loved the term "Midwest nice," and 2) its residents love their sports teams.
And I really mean it about Point No. 2. Pittsburghers freakin' LOVE their sports teams. You can say that about most American cities, of course, but there is a devotion in Pittsburgh that you can't understand until you see it for yourself. On a weekend when the Steelers are playing at home, that's all the town cares about. We arrived in Pittsburgh on a Saturday afternoon in December, and at the airport, at the hotel, at the restaurant where we ate dinner (Primanti Brothers, of course), and along the downtown streets we drove through, we saw people in Steelers gear, we overheard people talking about the Steelers, and had people we talked to assume we were in town to see the Steelers (I guess because they think, why else would anyone want to visit Pittsburgh in December?).
Of course, those assumptions were correct; Mrs. Fan has been a Steelers fan for quite some time, and for her birthday I pledged to bring her to Heinz Field so that she could see her team play in person. Her birthday is in October and I had made that pledge two years prior, so I'm not exactly husband of the year. But you know what they say about "better late than never" — and the game we chose was against MY team, the Chargers, which made the visit ever so much more special.
The approach
Even if you've never been to Pittsburgh and aren't the type to study maps, you probably still know that the city sits at the confluence, as they call it, of three rivers — or, where two rivers (the Allegheny and Monongahela) converge and form a third (the Ohio). Where Heinz Field sits, you practically have a front-row seat to this intersection of rivers, so it's not a hard place to find, or to get to. If you're not into following rivers, though, just head downtown. Even though the stadium itself isn't downtown — it's on the other side of the river on what's called the North Shore — there's still plenty of Steelers-related activity there and fans who you can follow with confidence knowing they'll eventually wind up where you want to go.
As we found out, downtown was not a bad option. In doing our research for this trip, we realized that pretty much any parking lot surrounding the stadium was the domain of the season-ticket holder and thus inaccessible to us. In fact, the team website encouraged parking downtown and offered a list of structures in the downtown area at which parking was a cool $5. And other than the fact that the first structure we tried accessing was still closed (I guess they didn't expect any fans to show up three hours before kickoff. Have they never been to an NFL game before?), our plan went off without a hitch. Oh, and we got to enjoy the drive in through the Fort Pitt Tunnel and the view of downtown that greets you when you emerge — for my money, something you must experience when you visit Pittsburgh.
There are other options if you don't have a car, as we did. Pittsburgh does have a light-rail system called the T (wonder how Boston feels about that) that stops right in front of the stadium. We could have ridden the train from downtown supposedly for free as an enticement to parking in one of the aforementioned downtown parking structures, but we figured walking would be nicer. There are also ferries that operate from across the Monongahela at Station Square and drop you off right at the stadium's doorstep, which looked like a really cool experience judging by the mood of the fans we saw streaming off one of the boats. But if this is a one-time thing for you and you've never visited Pittsburgh, do consider walking. Our stroll took us through Point State Park (the tip of downtown at the rivers' confluence) and over a bridge to the North Shore, where the real action was.
The build-up
There's plenty to do around the stadium before the game, particularly in the area between Heinz Field and PNC Park (also hard to miss), which has been built up over the years with hotels, restaurants and watering holes. There are many options downtown as well, of course. If you're OK with going a little farther out of the way, there's the Strip District, a slightly less touristy area with cool bars and eateries, including the original Primanti's.
In our case, we parked smack in the middle of downtown, so our walk to the stadium was about a mile through downtown. I made the walk in my Philip Rivers jersey and didn't encounter any trouble save for a guy at a bus stop who yelled out, "Chargers suck!" (To which I replied, "We're 4-8! You don't have to tell me!") Mrs. Fan was rockin' her Troy Polamalu jersey and thus had no such issues. I would say more than half of the people we passed before crossing the river had football gear on, another good indicator of how much the town stops for its Steelers.
(As an aside, we made this observation during the game: We came across close to 20 couples that had split allegiances. In EVERY SINGLE case, it was the man wearing Chargers gear and the woman sporting Steelers clothing. Anyone out there have a good theory as to why this is? I was thinking maybe it was because men are less wary about supporting the road team and enduring the accompanying catcalls and insults. Interesting phenomenon, that's for sure.)
Our time before entering the stadium consisted mostly of taking photos from different vantage points. It seemed like the most popular spot for fans was behind the scoreboard (see photo at the top of this page), where lots of folks were gathering and exchanging cameras with passersby in a communal I'll-take-your-photo-if-you-take-mine atmosphere. Meanwhile, there were plenty of tailgate parties taking place around the stadium, but there were also a steady stream of fans heading in from the moment the gates opened, and so we did the same.
The ambiance
Heinz Field isn't charming in its old age like Lambeau Field, or gaudy in its opulence like AT&T Stadium, but it's still a must-visit to me as NFL stadiums go. I'm pretty sure the entire reason for that is the team that plays there. Like the Packers and the Cowboys, the Steelers are one of the handful of NFL franchises that evokes old-timey images like this and this and this, and so when you go to a game at Heinz Field you're soaking in the history as much as you are the atmosphere, despite the fact the stadium itself isn't that old.
The Steelers do a really good job of exposing fans to this in what they call the Great Hall, which takes up an entire concourse on one side of the field. Among the things you can see there are tributes to each of the six Super Bowl-winning teams (including replica Lombardi trophies for each year), large old-timey photos, a "Walk of Fame" (the line for which was so long that we decided not to look at it), a display made up of a collection of Terrible Towels, and a live band. OK, maybe that last thing wasn't so great or unique, but they really do well with creating the festive atmosphere. Plus you're sheltered, which came in handy on this day as it was raining off and on for most of it.
Also in the Great Hall, you can survey all of your culinary options, and pretty much all the Pittsburgh favorites are there — Primanti's sandwiches, wings from Quaker Steak and Lube, Iron City beer, etc. (The only Pittsburgh-centric thing we did NOT see offered were pierogies). We chose not to have any of these items because we tried all of them outside the stadium, and instead went fairly conventional. When we walked into the stadium, we were each given scratch-off cards, and Mrs. Fan won a mini-pizza with hers. Me being a loser, I had to pay for my meal and settled on an order of cheese fries, which came in a massive bucket for $9. Friendly tip: None of the concession stands take credit cards, so be sure to bring some cash so you don't wind up like me, being looked at like you have three heads because you're holding out your debit card. (Update: As of the 2015 season, concession stands are accepting credit cards.)
Our seats were in the upper deck behind the north end zone, maybe a little more than halfway up (see the panoramic photo above for our view). It was the best I could do buying through Ticketmaster the previous June when single-game tickets went on sale, but at least I snagged them for face value rather than at a huge markup. This area, Sections 518-527, also appeared to be the only one in the stadium in which the seats were metal benches rather than individual chairs, so it definitely felt like a lunchpail-toting crowd. The people surrounding us did not recoil in horror when I showed up in my Chargers jersey, though the guy who wound up sitting next to me gave me an "Aw, man!" when he arrived. He turned out to be a cool guy, though — he was with a buddy who had flown in from Denver for the game, and we spent much of it discussing our respective team's failings over the course of the season, of which there were many (as the final season standings, sadly, would bear out).
Which brings me back to the whole "Midwest nice" thing. I received and saw a lot of other Chargers fans receive good-natured ribbing from the Steelers crowd — one guy was holding a sign saying "Boo This Man" above a dude wearing a Chargers jersey — but not once did I see verbal harassment, a fight or anything else between opposing fans that you would come to expect at an NFL game. The overall impression I got was that Steelers fans were rabid but knowledgable, and freely willing to admit that, when things went wrong with their team, their team bore the responsibility for it and not the other team's dirty tricks, conniving refs, the weather or anything else. It was such a congenial atmosphere that I started feeling sorry for the fans when things started going south for the Steelers in the game. Not too many fans would take it well when a 4-8 team comes in and deals your club a serious blow to its playoff contention, but as the game got out of hand most of the people near us simply filed out quietly and, if they had nasty things to say, reserved them for their own team. The guy from Denver even congratulated me on his way out. Mrs. Fan didn't do the same, but she did thank me for the two-years-and-two-months-late birthday gift. Awww.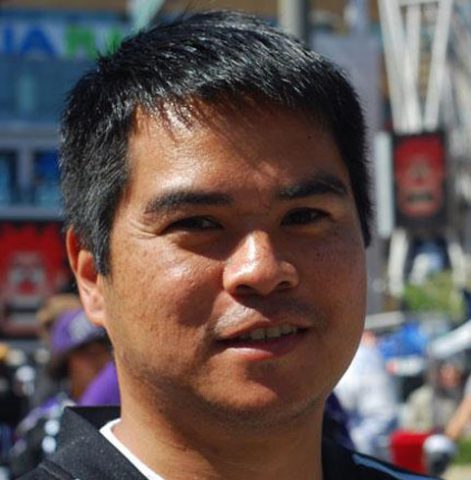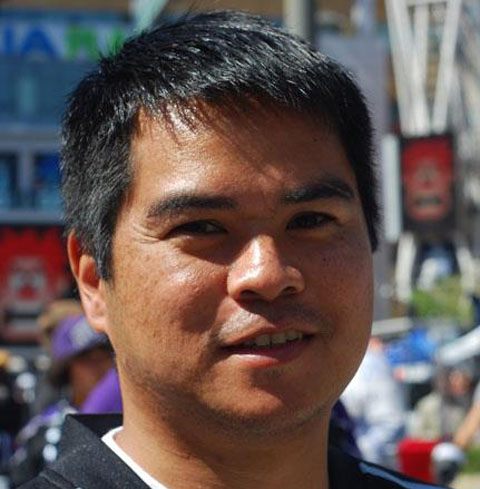 Edward de la Fuente | Itinerant Fan
I live for sports, and I love to travel. My biggest thrill is combining the two. I've been blogging about sports travel for more than a decade, and traveling for sports for twice as long.
About me | FAQ | Buy me a beer 🍺
Affiliate Disclosure
Please note that some of the links above are affiliate links, and at no additional cost to you, we earn a commission if you make a purchase. These recommendations are only for companies that we've used and have proven to enhance our sports travel experiences. To find out more about our affiliate partnerships, please read our Affiliate Disclaimer.