In all our years of going to games at stadiums and arenas around the country, we've found that venues generally fall into one of two categories: the character-filled building wedged into a parcel of land in a dense urban setting, or the nondescript but stately edifice in the middle of suburbia.
If you're a hockey fan heading to Southern California, you have your choice of these two types of venues. There's Staples Center, nestled against L.A. skyscrapers and surrounded by entertainment centers and high-end lofts; and there's Honda Center, as suburban as suburbia gets, next to an auto mall, strip malls and housing tracts. And if you're a visiting fan in town to watch your team play, you'll likely get the best of both worlds, as teams often play the Kings and Ducks back-to-back, giving you a chance to see two games in one trip.
As a Kings fan living in Southern California, the Honda Center is enemy territory to me, home to our hated rival (or, at least, one of them). But, even as I write this through clenched teeth, there are still many reasons to check out the Ponda (that nickname is derived from the Honda Center's previous name, the Arrowhead Pond, though I've yet to figure out if it's supposed to be a derisive nickname or not).
After venturing into the OC with Mrs. Fan to see the Kings and Ducks square off, I can pay the Honda Center and the Ducks this compliment: They know their audience very well, and game night at the Ponda caters quite well to the fans that love them most.
The approach
When you're in suburbia, drive your car. A minivan or SUV, if you want to fit in. But you'll have to drive, because public transportation options are limited and don't drop you off that close to the arena (for more, refer to our discussion on this in our Angel Stadium of Anaheim Itinerary). The Honda Center is considered part of the Platinum Triangle — an area of Anaheim that includes Angel Stadium, Disneyland and the Anaheim Convention Center — but considering that the arena sits on the other side of the Orange Freeway, aka State Route 57, from the other landmarks, it can feel rather isolated.
There are plenty of ways to get there, though, thanks to the proximity of not only Route 57 but also Interstate 5. There are plenty of places to park. as well, thanks to the abundance of strip malls and office parks that are usually empty by the time Ducks fans arrive for games. The primary approach the arena is via Katella Avenue (which also skirts Disneyland and Angel Stadium as you come in from the west), but there's another route in that I remembered from my previous visit more than 10 years before that we decided to utilize on this day.
Heading south on the 57, we exited at Ball Road (one exit prior to Katella) and headed east, then made a right at the first stoplight (Phoenix Club Drive). You'll pass by an auto mall and a few other office buildings before the road leads straight into the Honda Center parking lot. We were out of our car and headed toward the arena within five minutes of exiting the freeway, so we considered this a rather convenient route in — at least until it came time to leave (more on that later).
The build-up
There are quite a few options for pregame eating, imbibing or entertainment in the area, but most of it you should do before you get to where you intend to park for the game. There's just not a whole lot within (reasonable) walking distance other than a couple brewpubs, a few fast food joints and a movie theater. But of course, Disneyland and Downtown Disney are not far away at all, and in fact I have been to Disneyland and encountered a few parties of folks in Ducks gear, apparently spending their day at the park before heading to a game that evening.
Once you're there, though, it's either hang out in the parking lot or go inside. You could certainly bring a 12-pack and set up a mini-tailgate out of your trunk — saw a few folks, mostly Kings fans, doing that — or on this particular night, there was a sort of kids' playland set up on the north side of the arena, complete with street hockey, face painting, bouncy house and that sort of stuff. When I mentioned earlier that the Ducks do a good job catering to their fans, I meant they do their best work catering to the kids. Orange County is full of affluent families with kids looking for sports to play, and the Ducks (thankfully, no longer the *Mighty* Ducks) have a presence in the community that lends itself to lots of families and young fans being at the game. That meant a largely wholesome atmosphere outside and inside the arena, even with the team's biggest rival in the house.
The ambiance
I get the sense that Honda Center wants you to feel like you're in a lavish environment when you're inside — there are those huge windows on two sides of the arena that let the sunlight in rather dramatically, and marble floors and walls along the concourses. But it is really more intimate — dare I say, cozy — than that, a perfectly functional arena that can only be considered tiny when compared to its behemoth competitor in downtown L.A.
Going in, getting around and getting to your seat involves generally straightforward maneuvers: There are turnstiles on each of the arena's four sides; without many exceptions that I saw, you can find any concession item on any level; and sightlines are pretty good wherever you sit, including our spot in section 435, row J. The only thing I found rather odd (frankly, I haven't seen this at any arena) is that if you're part of the middle class folks heading to the upper levels, you're either walking up the staircases (one at each corner of the arena) or going up the press elevator, reserved for the press and the disabled. No escalators to speak of. (I'm not so much of a lazy bum that I would complain about this, but it's certainly worth pointing out.)
We passed by the Ducks team store, which had to have been the tiniest in-arena team store I've ever seen. Meanwhile, I found the concessions options pretty varied, ranging from the usual hot dogs and fries to deli sandwiches, Chinese food, frozen yogurt and even Philly cheesesteaks. We weren't too adventurous and settled for chicken tenders and fries as we settled in for the rivalry tilt. Once in our seats, I made nice with the middle-aged woman and Ducks season-ticket holder sitting next to me, as we compared notes about our respective playoff-bound teams — always adds to the experience to chat during games with reasonable, thoughtful fans of the opposing team. And we had alternate reasons to cheer, as the two teams traded goals right up until the shootout, when curiously she and her husband moved to the end of the aisle since the seats in between had been vacated. Maybe I smelled funny and she was too nice to do anything about it until right then?
Anyway, the Ducks won the shootout, which we weren't happy about but could accept. The real rotten part of the night came immediately afterward, when we realized the price we had to pay for using our oh-so-secret parking lot entrance: That entire section of the lot was being funneled out of the same narrow entrance. We were at a standstill for at least half an hour — I didn't start my car for 20 minutes, and the driver of the car next to us had reclined his seat and was dozing off. When we finally made it out and headed off through suburbia, we were already discussing future visits to the Ponda — though we might park somewhere else next time.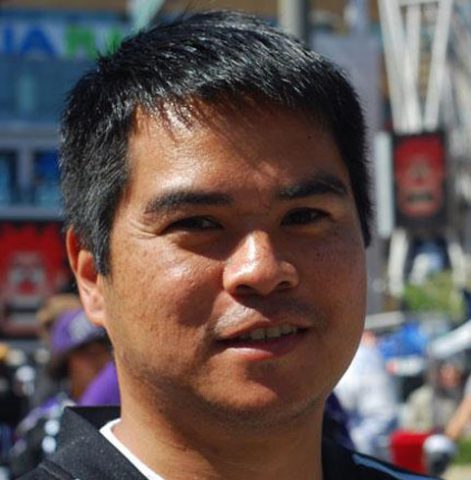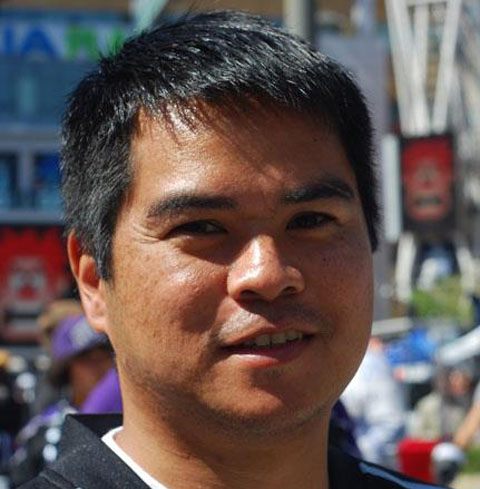 Edward de la Fuente | Itinerant Fan
I live for sports, and I love to travel. My biggest thrill is combining the two. I've been blogging about sports travel for more than a decade, and traveling for sports for twice as long.
About me | FAQ | Buy me a beer 🍺
Affiliate Disclosure
Please note that some of the links above are affiliate links, and at no additional cost to you, we earn a commission if you make a purchase. These recommendations are only for companies that we've used and have proven to enhance our sports travel experiences. To find out more about our affiliate partnerships, please read our Affiliate Disclaimer.