I'd imagine that even if you're the most jetsetting of sports fans, you still have a home base. That is, a stadium you know inside and out — you know every little secret, such as the quickest route from your seat to the beer line, or the bathroom that consistently has the shortest lines. Chances are you've learned all of these things through experience that only comes with dozens, if not hundreds, of visits over many, many years. And it's the stadium by which you judge every other venue you visit.
For me, that special place is the Los Angeles Memorial Coliseum, known these days solely as the home of University of Southern California football but at one time also home to UCLA (until the Bruins decided to play at the Rose Bowl instead), the Raiders (before Al Davis was lured back home to Oakland), Rams (before Georgia Frontiere was lured to Orange County, and then to St. Louis), Dodgers (while Walter O'Malley's playground in the ravine was being built), Express (if you've never heard of them, ask Steve Young) and TWO Olympic opening and closing ceremonies (the only stadium able to make that claim). My first visit to the grand old lady came in 1994, when I was in high school and still unaware that my college education would take place at USC — myself and a friend who would eventually attend USC as well ventured out to the USC-Notre Dame clash that year. A few things I remember about it: We spent more than an hour looking for cheap parking before finally giving in and paying 20 bucks (which back then was probably like shelling out $50 today) to stash our car adjacent to the rose garden just north of the stadium; our seats were really high up, giving me my first taste of of what really bad seats at a football game were like; it turned out to be the coldest day in Southern California in something like 50 years, and we were miserable pretty much as soon as the sun went down; and the game ended in a tie. (Two years later, college football began using the overtime system we all know and love today. I'm convinced the timing wasn't a coincidence.)
Thanks to factors including but not limited to: (A) my matriculation at USC, (B) friends I met in college who continued to live in the L.A. area post-graduation, (C) alumni pride and (D) Pete Carroll, I imagine I've been to more than 50 games at the Coliseum over the years. So yeah, I like to think I know the place pretty well. That means, however, that I have a routine that I like to follow and don't often deviate from, and the idea behind this post is not to tell you what I do on fall Saturdays so that you can stalk me; it's giving you, faithful blog reader, the chance to formulate your own plan for enjoyment at the Coliseum based on what you want to see and experience. The reason why I didn't write about this place for the first 2 1/2 years of this site's existence is because I wasn't sure I could do so without looking at it from the perspective of what an outsider might want to know. So for one game, I approached it like an outsider would, and the unscientific results are below.
The approach
The Coliseum, and the USC campus itself, is located in the area of town known by many as South Central Los Angeles. And while that very term can conjure up some rather negative thoughts in people regarding the perception that the area is not a safe one to visit, I can sit here today and write with confidence that attending a USC game is nothing to fear (and I really feel that I shouldn't have to say this, but you'd be surprised how often that question gets asked to us alums). If you're on campus or within sight of the stadium, and among a crowd of football fans, you'll be fine.
That said, there are some things to look out for. Many fans like to park for free on the streets in the residential neighborhoods around the Coliseum, particularly to the west and to the south. Some of the residents like to take advantage of this by offering parking on their driveways or lawns for a price, and while most of these residents are nice, you do have to be mindful of the situation to avoid getting gouged. Frankly, you're more likely to get hosed if you try parking in one of the small-business parking lots very close to the stadium, where I've seen them charging $60 and up, than at a local residence, but still, it doesn't hurt to be wary. Here's a guide: As of the 2012 season, it cost $25 to park in the structure just east of the Coliseum (the peristyle end) that also serves the California Science Center, as well as on any USC-owned lot or structure (easily recognizable by the cardinal-colored signs). If you're paying any more than that to park your car, you're probably getting ripped off.
Before you park your car, though, you have to worry about getting there, and like just about anything else in L.A., you can save yourself a lot of aggravation by just accepting the fact that you will encounter traffic. Take a deep breath, leave early and for goodness sakes, look at a map and have a general idea of where you're going before you head out.
Or, you can just ditch the car altogether. A new subway line opened up in early 2012 called the Expo Line, running between downtown L.A. and Culver City to the west, with two stops right next to the USC campus and a third within a stone's throw of the Coliseum itself. Mrs. Fan and I rode Metro for two games later in the season and found it quite easy to use and filled with fans of both teams both before and (especially) after the game. It was crowded at times, for sure, but I don't think we ever waited more than 15 minutes for a train at any one time. As long as you're not hauling heavy tailgate supplies (more on that later), the train is, without a doubt, a viable option.
The build-up
If you want to tailgate — and what self-respecting college football fan doesn't? — then there are literally acres and acres of land upon which to stake your claim, which is enhanced by the fact that the USC campus and the Coliseum are right next to each other but are their own separate entities. Like most other college football hotbeds, every plaza, lawn and parking lot on campus contains prime tailgating spots that will become occupied quickly if you don't get an early start.
Over the years, I've had the chance to tailgate and otherwise spend pregame time in various spots around campus and near the Coliseum, so here are some of the highlights:
• The center of campus — easily recognizable by the well-known Tommy Trojan statue — is easily the best spot for sightseeing, whether it's the coeds, the fans of both teams in interesting get-ups, or the USC band, which usually passes by on its way to the stadium about two hours before kickoff.
• If the center of campus is too congested for you (and it can get rather congested from time to time), then seek out a plaza or parking lot on the perimeter of campus. Be forewarned, though, that many of the prime spots aren't that close to the nearest parking lot or structure, and if you have things like coolers, canopies, grills and whatnot, you'll find yourself hauling them a great distance to get to where you need to go.
• The lots west and north of the Coliseum are where the veteran tailgaters (ie. alums with money) go, but to score a spot there you'll likely have to know someone; most of those spots are pass-only, and available only to alums who have given sizable donations. (I know this because I have investigated the possibility of tailgating in these spots, but my yearly donation of $0 isn't quite enough.)
• The lawns east of the Coliseum, facing the peristyle, are far more accessible, and are often the landing spots for sponsored tailgates, food trucks and, when the game is big enough, ESPN's "College GameDay" set. This is also where myself, Mrs. Fan, friends MongerTron, J-Park, Mr. Fix-It and whoever else cares to join us have set up shop over the last two seasons.
If you'd rather just grab a bite or a drink somewhere, you have plenty of options, starting on Figueroa Street from the Coliseum to well north of the campus, along what students affectionately call "Fast Food Row." Or, head to the center of campus, where you can find a food court, a sit-down restaurant and a bar for students called Traditions.
The ambiance
The Coliseum is old — there's no getting around that. Its age shows up in a number of ways, from the uneven and cracked concrete in many of the rows and aisles to the long tunnels with low ceilings that lead to the lower sections. If you have prime seats, you have to walk through these tunnels (each of which carry an ominous warning as you go in: "Don't Crowd"). If you have nosebleed seats, you're walking up loooong staircases to get to the upper concourse (and that's before you realize you have more stair-walking to do to get up to your seat if your row number begins with an 8 or a 9). There are modern amenities, like escalators and elevators, but those are few and far between.
Still, there's a sense of history every time you walk in, especially if you hang out around the peristyle end, where there are plenty of tributes to the stadium's Olympic glory. Besides, if you've ever seen "Jerry Maguire" or countless TV shows and commercials in which a stadium was needed, you'll no doubt recognize it was the Coliseum's facade used as the backdrop.
Other than that, though, it's a pretty standard-issue football experience. Since I consistently tailgate before games, I don't usually frequent the concession stands unless it's to get a refreshment around halftime. (Besides, the Coliseum allows you to bring in food and bottles of water as long as they haven't been opened.) During this particular game, I bought a bottle of water at halftime, but I can tell you the food choices in the upper-concourse concession stands are pretty drab. You'll have more varied options down below in the teeming stadium perimeter, which resembles a local carnival more than a football game — food trucks (mostly near the peristyle end), kettle korn, water ice and things like that. If you can, though, wait until you've exited the stadium after the game, when you'll no doubt stumble upon a cart or two selling bacon-wrapped hot dogs. The locals call these "danger dogs" or "suicide dogs," and the cost varies depending on the cart (if you pay more than $5 for one you've probably paid too much), but they're worth the experience to try it once.
As for the seating bowl, the Coliseum has its share of good seats, and more than its share of bad ones. When the stadium seats 92,000 and has been reconfigured from its original purpose as a track and field venue, that's going to happen. Perhaps the biggest handicap is the few scoreboards around the stadium — there's a scoreboard and a videoboard on either side of the torch at the peristyle end, but if you're sitting at the opposite end, hopefully you have great eyesight, dependable eyeglasses or binoculars. USC has tried remedying this by installing a giant videoboard on the west side of the stadium (helpful if you're standing on Figueroa Street after kickoff and want to know what's going on in the game), but I find there's not enough game info and too many ads and promotional videos shown on it. Now that the school has gained control of the facility's "master lease," it has promised significant improvements that might bear themselves out in a few years. For now, I take it for what it is — a football stadium that's aging and has more than a few warts, but it's OUR football stadium, dammit.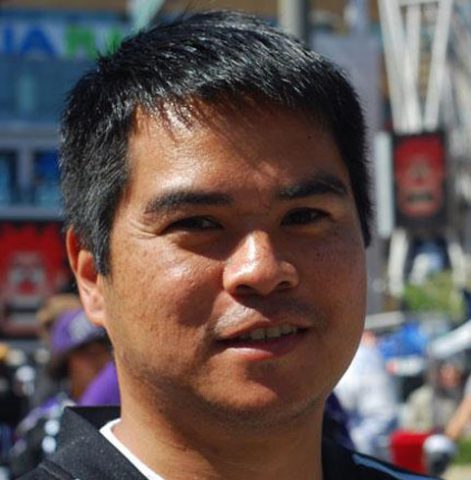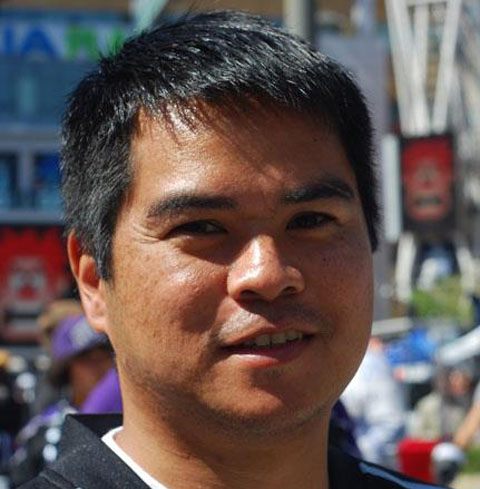 Edward de la Fuente | Itinerant Fan
I live for sports, and I love to travel. My biggest thrill is combining the two. I've been blogging about sports travel for more than a decade, and traveling for sports for twice as long.
About me | FAQ | Buy me a beer 🍺
Affiliate Disclosure
Please note that some of the links above are affiliate links, and at no additional cost to you, we earn a commission if you make a purchase. These recommendations are only for companies that we've used and have proven to enhance our sports travel experiences. To find out more about our affiliate partnerships, please read our Affiliate Disclaimer.