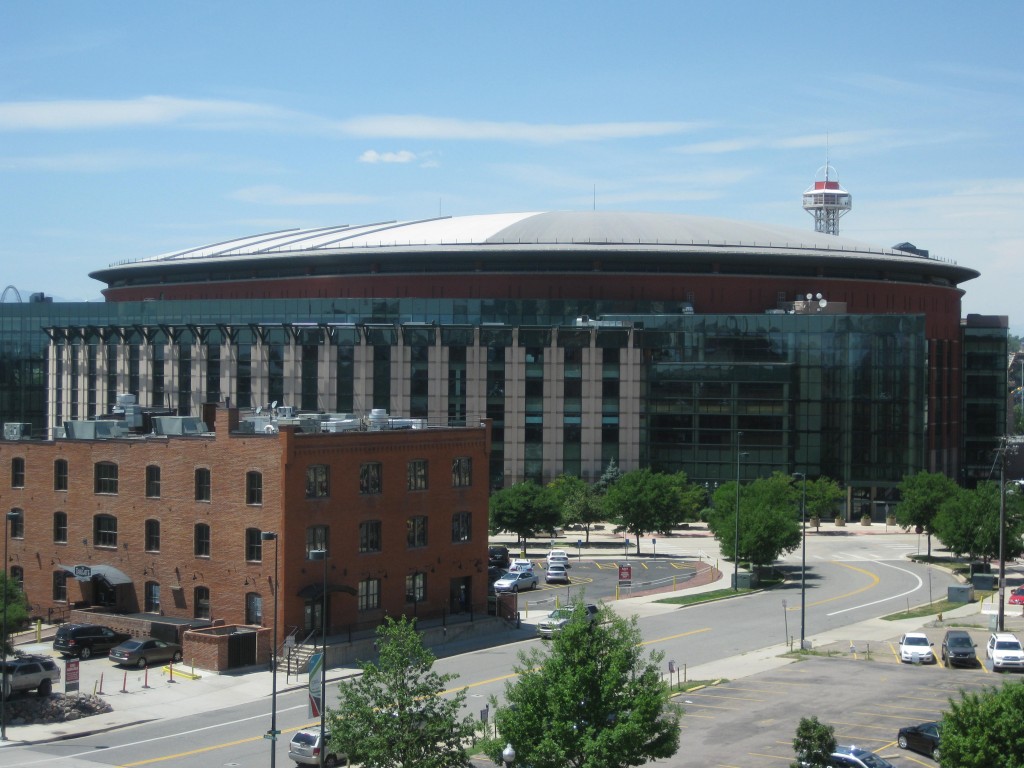 From a visitor's standpoint, Denver sports fans have it pretty good. Here's what I mean by that: As a sports fan visiting Denver, everything is laid out all nice and neat for me. The downtown area is where all the nice hotels and restaurants are, where all the action seems to be … and, of course, where all the major sports venues are. So that means I, the Denver tourist, can walk out of my hotel room and out onto the street, find any number of places to grab a bite to eat and a pint to drink, watch some early-evening sports, and then head on out to one of the three stadiums within walking distance of downtown and watch a game. Now, if I were living in Aurora or Littleton or one of the other suburbs of Denver and had to drive into downtown to catch a game, I might not think it's so great. But as a tourist, it's terrific.
The scenario described above is precisely why I had a good time attending an Avalanche game in December with Mrs. Fan. Let's face it, not too many hockey arenas typically make it onto the must-visit lists of any traveling sports fan, and even for me, a huge NHL fan, catching an Avs game at the Pepsi Center wasn't exactly on the ol' bucket list. But hey, it was December and we were in Denver, and the Avs were home, so why not?
The approach
Basically, all that stuff I described above about stepping out of your hotel room, going and getting food and drink, etc. etc., is what we did leading up to this Avs-Capitals game on a Saturday night. We had arrived in Denver that afternoon, and after making the interminably long trip by taxi from the airport to our downtown hotel, we more or less set our bags down and then headed right back out to find some sustenance. This was the weekend before Christmas, so despite a rather chilly afternoon and the sun setting rapidly, there were still plenty of folks milling about the downtown area and the 16th Street pedestrian mall. For the most part, those folks could be neatly divided into two groups: Those going to the hockey game (and about 90 percent of those people were wearing either Avs or Capitals jerseys), and those who weren't (and about 90 percent of those people were holding shopping bags).
Needless to say, it was a rather festive atmosphere as we walked down 16th Street trying to settle on a place to eat. Eventually we chose The Tilted Kilt, one of many fine chain restaurants you can find along the mall. (For non-chain restaurants, you're best served venturing a block or two away from 16th Street, but for what we wanted, this placed served us just fine.) It was here that we fraternized with fellow hockey fans (OK, not really, but plenty of them were there), knocked back a Jack Daniel's or two (because the waitress in the skimpy outfit who served us made us feel guilty that Jack Daniel's reps were at the restaurant offering drink specials that day and they were selling poorly), ate some Irish cuisine (Shepherd's pie sure tastes good, but always looks terrible when it's first placed in front of you) and watched some TV sports (a category in which lower-tier college bowl games barely qualify).
When we left, bid adieu to MongerTron and started heading to the game, it seemed like the number of hockey fans out on the street had increased tenfold. So even though we pretty much knew where we were going, all we had to do was follow all the people in hockey jerseys to get to the arena. If you'd rather not be a follower, then find Blake Street and head southwest from there (you'll know you're going the right way if the numbered streets decrease, as in from 16th to 15th to 14th and so on, as you go along), and the Pepsi Center is pretty much a straight shot. Just know that the arena doesn't really look like an arena until you get up close to it (you have to see it to know what I mean by that — in my opinion, it looks like a fancy office building), and there's no obvious signage on it, so you'll either have to trust your judgment that that funky-looking building in the distance is the arena, or follow the crowd.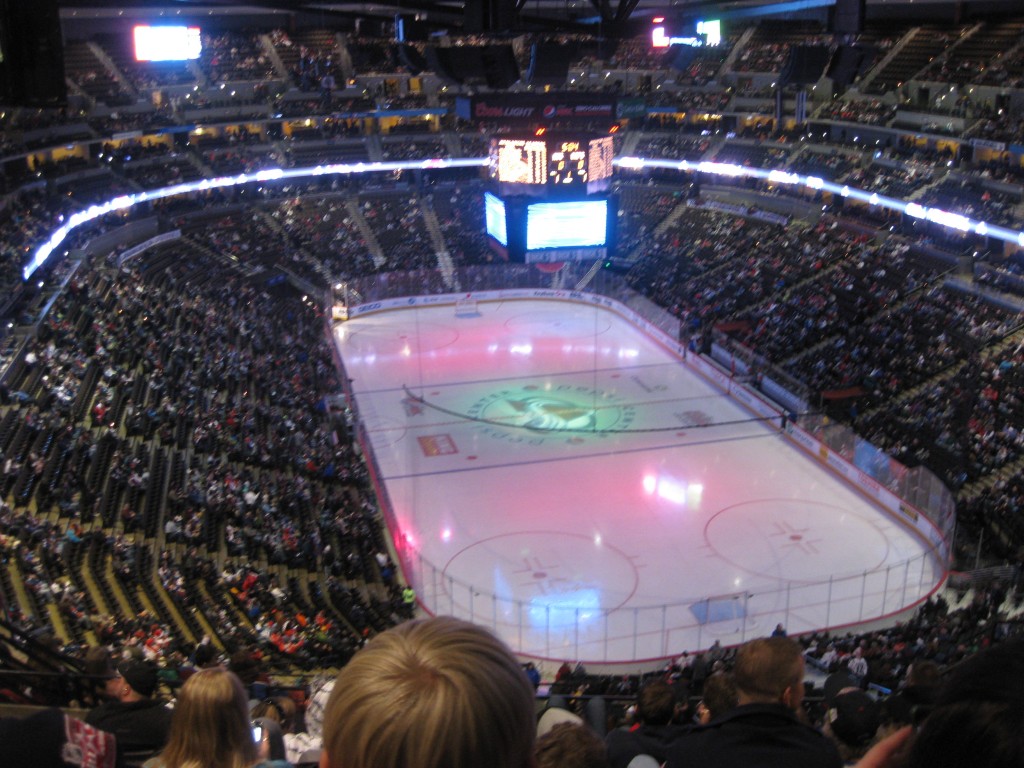 The build-up
Since we were mostly in Denver for another purpose, we were somewhat wishy-washy about going to the Avs game and wound up not purchasing tickets until that afternoon, once we had arrived. So just to be safe, we purchased tickets online through the official ticket source, something called TicketHorse (if you've never heard of it, it's just a Colorado thing). We weren't looking fancy — really, we were just trying to get into the building — so we sought the cheapest tickets possible. But those seats, for $30 and in the upper-deck sections behind each goal, were all sold out, so we settled for the next section over … at $35 apiece before fees.
(Really, the Avs ought to rethink their ticket pricing structure. An informal check of the ticketing site reveals that they normally sell upper-deck, center-ice seats for more than $60 each. At the game we attended, the section we sat in and the ones near us were full, but many of the upper-deck, center-ice sections had rows of empty seats. I wonder why that was?)
Buying our tickets so late, and staying at a hotel, meant we had to pick them up at will call. Normally I dread will call (I've been in some brutally long will-call lines in my day), but in this case picking the tickets up was pretty easy. Not to mention the ticket windows were indoors, though we had to go back outdoors to find a gate in which to actually gain entry to the arena.
The ambiance
I would call the Pepsi Center cozy, which isn't to mean small. It just doesn't feel large, and that's mostly a good thing (at least with one notable exception, which I'll get to later). Going through what appeared to be the main entrance on the south side of the arena, we were greeted by a large staircase that led up to the main concourse, with the team store on the left. The main concourse seemed easily navigable, but that might have been because the arena wasn't filled to capacity. While pregame warmups were going on, we wandered the concourse to see if we might find any surprises.
Having eaten before reaching the arena, we weren't in the mood to sample much. But one concession stand did catch our eye — a stand that sold mini-donuts, fried right in front of you, with your choice of glaze/topping. We chose the S'mores version, and Mrs. Fan gave it an overwhelming thumbs up. I should also mention, though, that we bought the donuts before heading to our upper-deck seats, worried that they wouldn't be available once we were at common-folk level. Our instincts turned out to be correct — the donuts were available in the upper deck, but they weren't freshly fried (in other words, no hot vat of oil at the stand) and you couldn't choose your topping. That's a minus in my book.
The seats themselves, despite being a section over from the cheapest in the house and maybe five rows from the top, provided a pretty good view. We were treated to the sight of two kids sitting directly in front of us, one an Avs fan and one a Caps fan, overreacting every time their team did something notable (the Caps kid's exaggerated fist pump every time Tomas Vokoun made a save was most entertaining); and also a group of fans a few sections over, occupying a mostly empty area, breaking into soccer-style songs during many breaks in the action.
The Avs thrilled the home fans by holding on for a one-goal victory, and then we made our one big mistake of the evening — trying to exit through the main entrance, which felt like a cattle roundup and/or the worst bottleneck in the history of bottlenecks. We made it outside after a crawl that seemed like about 10 minutes. Makes me wonder how they handle the crowds when the joint is actually filled.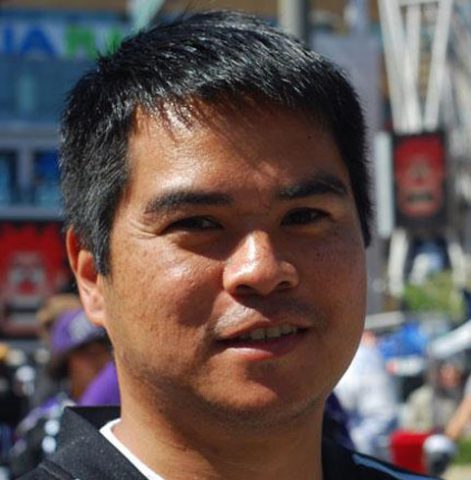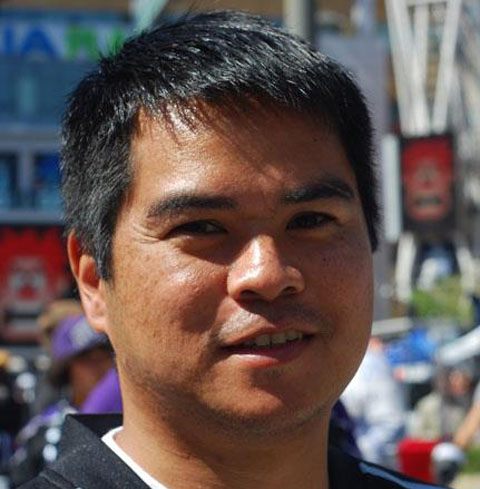 Edward de la Fuente | Itinerant Fan
I live for sports, and I love to travel. My biggest thrill is combining the two. I've been blogging about sports travel for more than a decade, and traveling for sports for twice as long.
About me | FAQ | Buy me a beer 🍺
Affiliate Disclosure
Please note that some of the links above are affiliate links, and at no additional cost to you, we earn a commission if you make a purchase. These recommendations are only for companies that we've used and have proven to enhance our sports travel experiences. To find out more about our affiliate partnerships, please read our Affiliate Disclaimer.