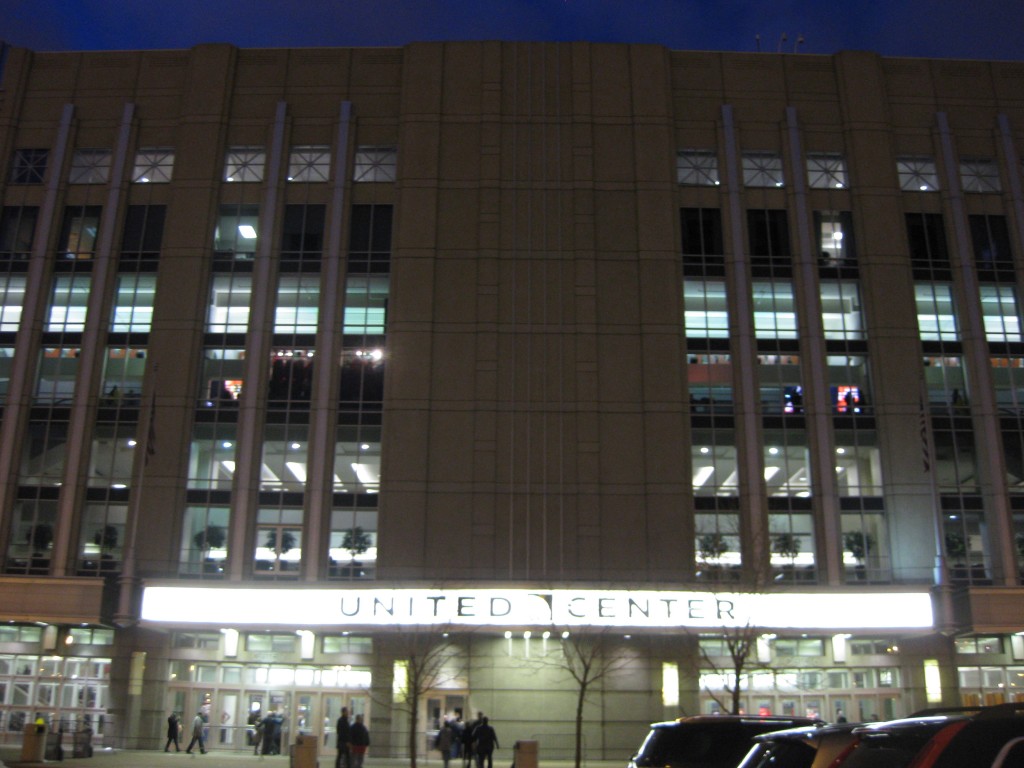 Chicago has such a rich sports history that it's easy to bestow a certain reverence on each of its professional sports venues.
There's Wrigley Field, which offers its nestled-within-a-neighborhood charm and long-suffering fan base; there's Soldier Field, which despite its, uh, radical transformation still manages to conjure up images of tough-it-out football in less-than-optimal conditions; and there's U.S. Cellular Field, which may not be the most pleasing structure to look at aesthetically but still screams South Side with its blue-collar atmosphere.
And then there's the United Center, a grand palace situated in what looks like a hardscrabble neighborhood. It has the good fortune of having opened right in the middle of the Bulls' glory years, and so non-Chicagoans like me tend to associate the building with that era right away.
It's a big reason why I felt compelled to use a spare weekend to get on a plane, fly to the Windy City and check out the arena for myself. I found that it is indeed a grand palace, but that can have its drawbacks as well as its advantages.
The approach
Easily the most challenging thing about seeing a game at the United Center is getting there. That is, if you're like me in that you don't live in Chicago and you like to avoid renting a car if at all possible whenever you travel. Chicago has a wonderful subway system that I always enjoy riding when I come to town, in large part because of this soothingly friendly voice that greets you. Yet it has no stops within at least half a mile of the United Center, and at first I thought this was a problem. CTA and the United Center will suggest that you disembark the subway in the Loop area and then take a shuttle to the arena, but I'm always sketchy on shuttles, maybe because in my experience I've found them to be frustratingly inefficient and an extreme waste of time.
A more thorough examination of the map, though, revealed that there was at least one stop that appeared to be within walking distance: Illinois Medical District, four blocks to the south by my count, and on the same line as my hotel near O'Hare. No problem, right? Well, I had always heard that the United Center was not in the safest neighborhood, and my research before the trip indicated that, while it's much-improved from 20 years ago, it's still not exactly an area you want to be caught in after dark if you don't know where you're going. So it came down to a choice between walking through an unfamiliar and somewhat shady neighborhood and taking a shuttle from the Loop, and I guess I really don't like shuttles. I decided to walk.
And you know what? It wasn't so bad. I started to worry when I arrived at the Illinois Medical District station about an hour before tipoff and counted five people getting off the train, none of whom appeared to be going to the game. But the walk didn't feel shady at all — going north on Damen Avenue, you pass by a few apartment buildings and Malcolm X College, which was pretty empty considering it was Saturday night. Nothing remotely worth fearing, though. Besides, if you arrive within an hour of the game and leave within an hour after it ends, the amount of traffic and the police presence (there mostly to control the traffic) should help you feel secure about your surroundings.
Still not convinced? Then go ahead and drive, because that's what the vast majority of the locals do (on this night, the fact that it was 20 degrees out might have had something to do with it, too). The streets aren't very wide, though, and there was plenty of traffic as I walked up toward the arena.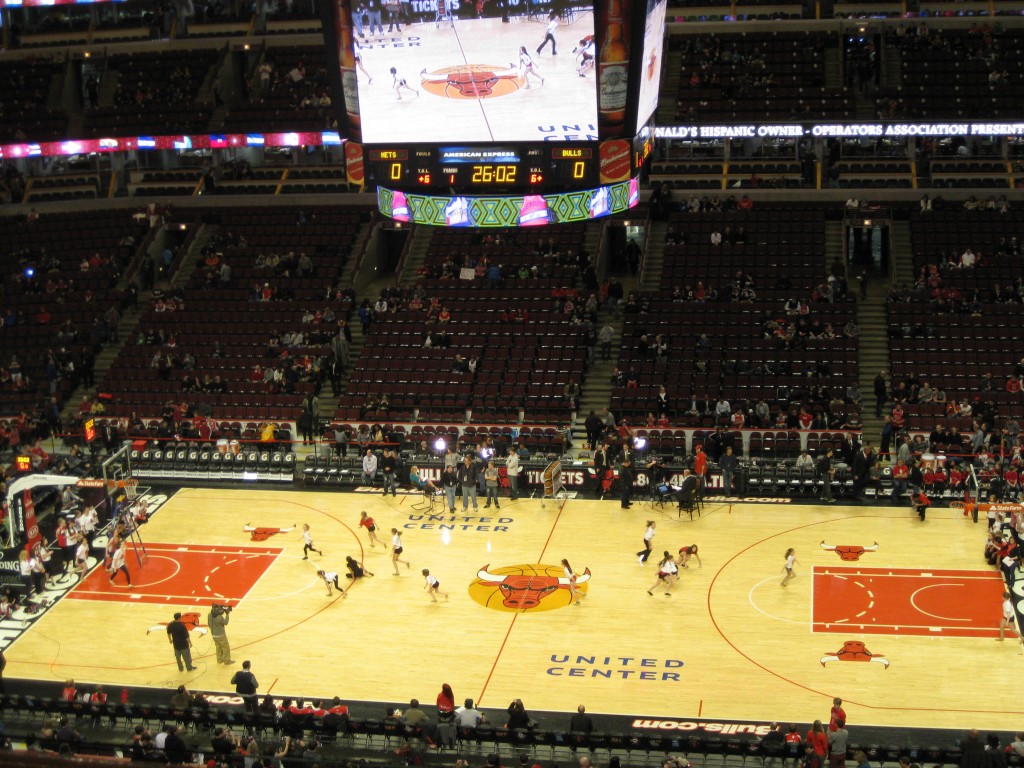 The build-up
Before the game, I ate a delicious Italian beef sandwich from a well-known purveyor, Al's Beef. But I had it at a joint across the street from my hotel, nowhere near the arena. So while we can debate whether the area around the United Center is safe, the real problem from a sports-fan perspective is that there's nothing to do around there. In my walking trips between the train station and the arena, I counted one fast-food restaurant, which looked open but empty. Google Maps seems to indicate there are a few other places around, but I'm willing to bet you'd have to be a local to really feel comfortable there.
If you're staying in the Loop area, on Michigan Avenue or any of the other hoppin' spots around Chicago, it's probably best that you frequent the establishments around there before heading to the arena. When I arrived at the United Center, I lingered outside long enough to take pictures of the various statues outside (the Michael Jordan statue, just outside the east entrance, is a must-see). Then, despite the presence of a DJ truck, "Benny's Bull Ride," that was pumping out tunes, I headed inside. Besides, it was freezing out and I was in no mood to dance.
The ambiance
They love their class separation at Chicago sports venues, apparently. I couldn't help but think of J-Park's experience at U.S. Cellular Field when I approached a 100-level section tunnel and had my path immediately blocked by a rather aggressive usher. "I just want to take a picture," I said, holding up my camera. "Nope, sorry," she replied, shaking her head, and the pleasure she seemed to take in rejecting me was rather disturbing.
I had a standing-room only ticket, which for $40 (plus Ticketmaster fees that made the total ticket cost just under $48) made me a serf in the hierarchy of United Center fans. (For this particular game — the Bulls do dynamic pricing — you would've had to pay no less than $70 face value to assure yourself of a seat.) Your ticket tells you where you have to go, of course, but there are no signs anywhere in the arena to direct you, which pretty much sets you up to have to ask. From there, the ushers take over, reminding you just how much of a loser you are for having bought standing-room tickets as they instruct you with a smile to march your butt up those 300-level steps and stay where you belong.
Yeah, I'm exaggerating a bit about the ushers' delight, but as I stood up there, I began to feel sorry for my SRO compatriots. For me, a parachute fan who happened to be in Chicago and wanted to take in a game so that I could see the arena, being up top was not a problem. But say you're a native Chicagoan and a longtime Bulls fan, and you've never been to a game because of the cost, but finally you can't take it anymore so you save up and buy the cheapest ticket you can so that you can experience a game for yourself. And this is what you get for your trouble? The worst vantage point in the house, no seat, and a bunch of smug arena workers telling you what you can and can't do? I overheard no less than five fans complaining about either the view, how they were treated or both. And maybe they should've known what to expect, but if I'm running a team I'm very concerned that my fans are walking away with this sort of experience, down on the idea of ever attending a game again and quite possibly less of a fan of the team than they were before they showed up at my arena. But by my estimate there were a few hundred fans in SRO, and hey, when there's money to be made, right? In short, know what you're getting into if you're sitting in the cheap seats, and don't get your hopes up too high.
United Center comes up surprisingly short in the food department, too. Don't get me wrong, they have plenty of options to choose from, and they're not terribly overpriced as far as arena concessions go. But having done this sports travel thing for quite a few years now, I've grown accustomed to seeing venues honor their city's contributions to the culinary world with either their menu options or the concessionaires they allow inside, and many do it quite well. So in Chicago, the proud home of the deep dish pizza, what type of pizza can you buy at the United Center? DiGiorno. Di-freakin'-Giorno?! C'mon! I scoured the concession stands on both the upper and lower levels and found no evidence of Italian beef sandwiches or Chicago dogs on poppy-seed buns, either, but I did see the Polish sausage, so I guess there's that. Simply put, if you're going to Chicago to sample a taste of its food culture, don't wait until that Bulls or Blackhawks game to do it.
OK, enough about the negatives. The United Center is impressively big and its concourses are easy to navigate. Since I didn't have a seat waiting for me, I took a couple of laps around both the upper and lower concourses, and there is quite a selection of things to see and do. Because the Bulls were holding Latin Night (punctuated by the team wearing jerseys with "Los Bulls" on them — seriously, don't we all know what the Spanish word for bull is? Would anyone get confused if they actually adhered to the language and put "Toros" or "Los Toros" on the jerseys instead?), there were bands playing in all four corners of the lower concourse. And, not surprisingly, there were many, many places to get beer, including four full-service bars on the upper concourse and even one up where the SRO patrons were stationed. This last fact made it too hard for me not to indulge, and so I took in the first quarter of the game while nursing a $9 pint of Stella Artois. By the middle of the fourth, as Los Bulls were well into their whipping of Los Nets, I bid adieu to the standing-room section, headed downstairs to get a glimpse of the Bulls' six-trophy display, and then headed out into a chilly night that felt a little bit more like Chicago.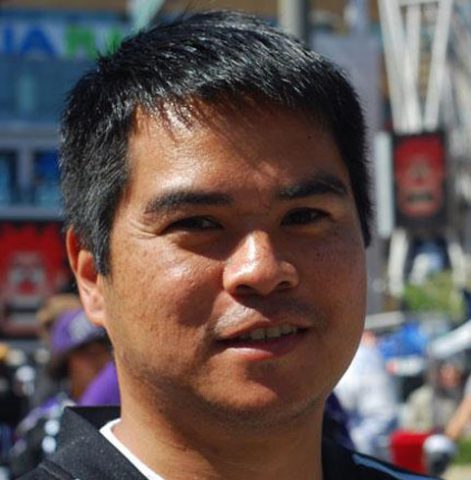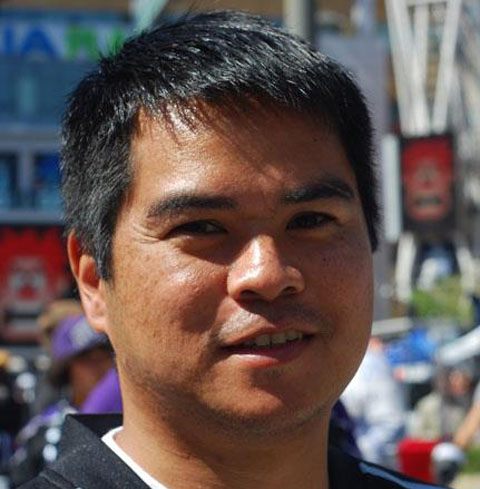 Edward de la Fuente | Itinerant Fan
I live for sports, and I love to travel. My biggest thrill is combining the two. I've been blogging about sports travel for more than a decade, and traveling for sports for twice as long.
About me | FAQ | Buy me a beer 🍺
Affiliate Disclosure
Please note that some of the links above are affiliate links, and at no additional cost to you, we earn a commission if you make a purchase. These recommendations are only for companies that we've used and have proven to enhance our sports travel experiences. To find out more about our affiliate partnerships, please read our Affiliate Disclaimer.