Minnesota prides itself on being "the State of Hockey." So when I found myself in Minneapolis on one fine October for a design conference and a wedding, I figured I should probably see a hockey game.
Fortunately, I had two chances to see the Minnesota Wild while I was in town. I opted to skip schmoozing at the conference and trek to Minneapolis' twin city of St. Paul to get wild (in the hockey sense).
The approach
As noted above, the Wild play not in Minneapolis, but across the river in neighboring St. Paul. It might as well be an island, considering all the other major sports venues are all within walking distance or a couple of light rail stops from downtown Minneapolis. I was staying in downtown Minneapolis, so the first challenge was trying to get to St. Paul.
Light rail service isn't available to St. Paul from downtown Minneapolis — well, as of this writing anyway. I was unwilling to shell out money for a taxi, and I didn't have a car, so the only option left was to take the bus. Luckily, the Minnesota Transit website is pretty easy to use, and I was able to quickly figure out what lines went to St. Paul, how long it would take, and get together a plan of action.
Of course, actually taking the bus is a whole different story, even for a transit veteran like myself.
The stop was easy enough to find — it was right off Nicollet Mall, the main drag downtown. I was already holding an all-day transit pass because I had taken light rain from the airport earlier that afternoon, and that pass was good on the bus too. Highly recommend getting a pass in advance to make your life easier, especially if you're using light rail to get around town.
But once I got to the stop, I had the first minor panic. I knew from looking at the transit website that I had to take line 94D express to St. Paul. However, as I got to the stop, I saw a 94D bus pull away. Not knowing what time the next bus would arrive, I waited and saw a 94B express bus pull up a few minutes later. I was a little thrown off by the letter difference, but saw it was still going to St. Paul, so why not hop it? I did, and it did go down the highway — and drove on the shoulder! — into St. Paul. However, once it got to town, it deviated from the route I had looked up! I had a mild panic, but decided to stay on, hoping it would loop back downtown. Sure enough, it did loop downtown and I even got a nice view of the Capitol. The whole ride took maybe an hour, which wasn't bad for rush hour.
The bus didn't go straight to Xcel Energy Center. I had to get off at a stop that was maybe a quarter mile or so from the arena and saw a bunch of non-operational light rail stops taunting me along the way. I figured I was getting closer when I saw people decked out in Wild gear, and followed them, figuring they would lead me in the right direction.
On the way to the arena, I walked through a typical downtown scene: lots of tall buildings, a few restaurants here and there. I cut through a nearby park that had lots of Peanuts statues in it. But what I noticed was a lack of arena signage. At some point, a gaggle of Wild fans walked into what looked like a nondescript building, but if it hadn't been for the jersey-clad fans, I would have never known those doors led to a walkway that led to Xcel. In fact, the only hockey-related thing I saw near that walkway entrance was a statue of Herb Brooks.
Xcel is connected to a riverfront plaza and convention center, and the walkway I observed goes into said center and the arena. When I got to the arena entrance, I was still a bit flummoxed by the lack of signage, and once I went through the entrance, I felt like I'd gone in through some side entrance. (As it turned out, I did enter through the backside of the arena … All the action was clear on the other side.)
The build-up
Once I got my bearings and got inside, everything was pretty simple from there. To carry on the Wild theme, the inside of Xcel Energy Arena is made up to feel like a lodge — there are plenty of log cabin motifs and a nice homey feel. Throughout the main concourse, there are various exhibits and panels honoring the Wild/North Stars history, plus exhibits about hockey at all levels in Minnesota, from colleges to juniors to high school. Minnesota truly loves its hockey — again, The State of Hockey! — and it's neat that they pay tribute to that throughout the arena. The other thing that is paid tribute to in the arena is Charles Schulz and the Peanuts comics. (Schulz was a Minnesota native, so he's honored everywhere in the Twin Cities.) One of my favorite things was a Lucy statue on the upper concourse, but there are other statues around, and plenty of kids posing for pictures and trying to climb said statues.
Food-wise, I was on a singular mission: Find cheese curds. Cheese curds are about as Minnesota as you can get, and let's face it, who doesn't like pieces of cheese dipped in batter and deep fried? Luckily, just about every stand has them, and I quickly had a pile in hand. (An aside: I had cheese curds many times during this Midwest trip, and the ones at Xcel were by far the best ones. They're highly recommended.)
It was still early, so I was able to take my curds and watch warmups in the lower level. Behind the last row of seats in the lower level, they have this counter where you can stand and watch. I presume that during the game, those are standing-room seats — they do have numbers on the counter — but they make a nice perch for your curds and a beer while you hang out and wait for the game to start.
The ambiance
As mentioned before, Xcel is cozy, and that's never more apparent than if you have a seat in the upper deck. My seat was about three rows from the top in the upper deck, and here's the thing — it never felt like the upper deck. I still felt very close to the ice. It's not very steep at all and the sight lines are terrific.
That night's game was against Minnesota's northern neighbor, the Winnipeg Jets, so it was quite festive. I was told later that Winnipeg and St. Paul are a 6-hour drive apart, so many Jets fans come down when the two teams play. They showed up in huge droves, what with their blue face paint and crazy wigs, and cheered loudly for their team. It made for a lot of fun.
I left about midway through the third period, partly because I was exhausted from flying, and mostly so I could hike a third of a mile back to the bus stop. As it turned out, the bus back to Minneapolis had to take a mandatory break because it was at the end of the line, so I probably could have left right after the game was over. Oh well. It was an uneventful ride back to Minneapolis, and once they have that whole light rail thing straightened out, getting between the Twin Cities should be a whole lot easier if you're carless.
All in all, Xcel is a great place to watch hockey, and you would expect no less from a state that combines awesome hospitality and niceness with a deep love for hockey. Grab some cheese curds and settle in and you'll have a great time.
For more on Minneapolis/St. Paul venues and things to do, check out our city guide.
Return to Itineraries | Return to The Itinerant Fan homepage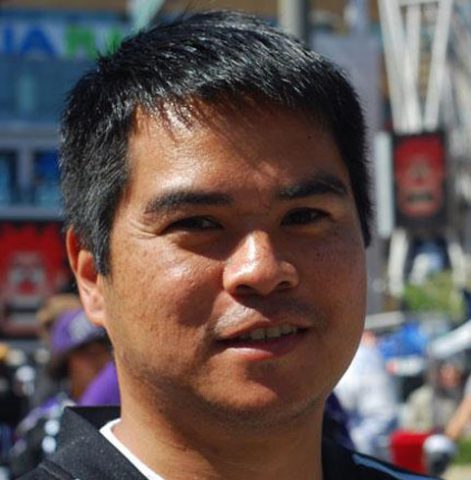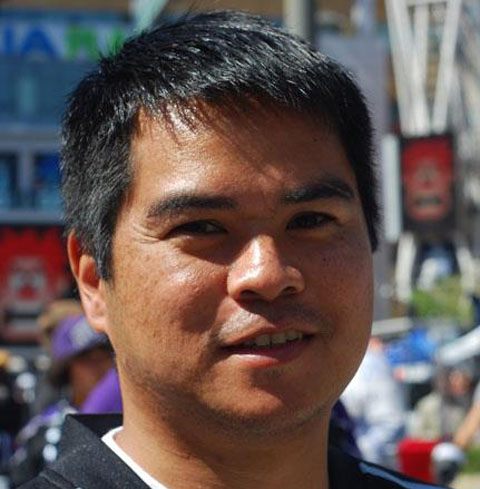 Edward de la Fuente | Itinerant Fan
I live for sports, and I love to travel. My biggest thrill is combining the two. I've been blogging about sports travel for more than a decade, and traveling for sports for twice as long.
About me | FAQ | Buy me a beer 🍺
Affiliate Disclosure
Please note that some of the links above are affiliate links, and at no additional cost to you, we earn a commission if you make a purchase. These recommendations are only for companies that we've used and have proven to enhance our sports travel experiences. To find out more about our affiliate partnerships, please read our Affiliate Disclaimer.