I'm sure everyone who loves to travel has played travel roulette at some point. You know, you're have a limited amount of funds and/or resources and a small but very much open window, and you have an insatiable desire to get the heck out of Dodge, so you just pick a place that fits your very specific criteria — and then you go have a blast. And very rarely is it not a blast.
Given my love of sports and sports venues, I play a slightly different version of this game, and I'm sure many of you do, too. Call it arena roulette — you take your limited timeframe and pore over sports schedules, pick a game you might be interested in (doesn't even have to involve a team you like), and go. The site and game you ultimately choose may be determined by the price of airfare, or by the price of game tickets, or hotels, or by the city. However you arrive at your final destination, there's an element of randomness that makes the adventure so much more lively.
Here's an example: I had an extra day off at the start of a trip to Chicago that I was taking in mid-October, and I wanted to use it to see an NHL game somewhere, 'cause, you know, I like hockey and all. So on the date in question, I looked at the NHL schedule and all the games that were going on, and I researched how much plane fares and game tickets would be (I had a free-night hotel voucher in hand), intending on choosing the destination and game that would have the ideal combination of being cost effective and allowing me to visit a city and arena I've been wanting to see (and to write an Itinerary on for this site). On this particular day, a Thursday, there were several tantalizing options, which I eventually narrowed to three: Philadelphia, Nashville and Dallas.
• Philadelphia was very tempting — great matchup against the rival Penguins in a city I was very familiar with but an arena I hadn't set foot inside in more than 10 years. But, not surprisingly, tickets on the secondary market were through the roof, and airline fares were not far behind. If the magnitude of the game was the deciding factor here, I would have gone with this one, but alas, I passed.
• Nashville is home to an arena I've wanted to see for a long time, both for its architecture and for the atmosphere Predators fans bring to it. Plus, my team, the Kings, were in town that night. No-brainer, right? Well, then I discovered that Nashville isn't an easy place to get to from L.A., and it isn't cheap, either. So I put it in the "maybe" pile.
• Dallas isn't exactly a vibrant hockey market, plus I'd be watching the Stars take on one of the Kings' rivals, the Sharks. It was a distant second to Nashville at first. But then I looked at airfares, and those wound up making the decision for me. It worked out that it would be just as much to fly to Dallas, and then to Chicago the next day, as it was to book a flight to Chicago — yes, even round-trip. So yes, money talked, and it sent me to Dallas.
And you know what? I had a blast watching the Stars and Sharks and getting to experience, even for less than 24 hours, a city that I hadn't spent much time in. And while I watched that game, I tracked the Kings' victory over the Preds on my phone. I'd say it was a successful trip all around. I can't wait for the next chance to spin that roulette wheel, whenever it is.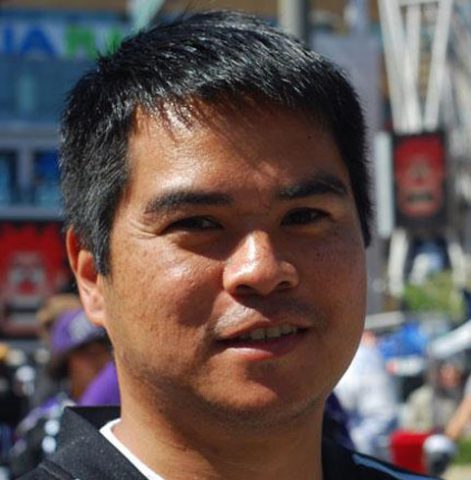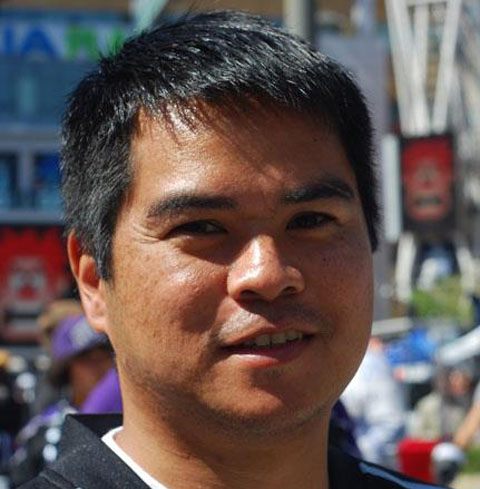 Edward de la Fuente | Itinerant Fan
I live for sports, and I love to travel. My biggest thrill is combining the two. I've been blogging about sports travel for more than a decade, and traveling for sports for twice as long.
About me | FAQ | Buy me a beer 🍺
Affiliate Disclosure
Please note that some of the links above are affiliate links, and at no additional cost to you, we earn a commission if you make a purchase. These recommendations are only for companies that we've used and have proven to enhance our sports travel experiences. To find out more about our affiliate partnerships, please read our Affiliate Disclaimer.