The NFL schedule was released last week, and after a few days spent poring over it, I can attest that there is the usual assortment of great games and interesting trips to make (In fact, myself and Mrs. Fan, along with MongerTron and his new flame/partner-in-crime ChikiDarks, are already plotting a visit to the behemoth Cowboys Stadium in October).
But here at The Itinerant Fan, we like the idea of maximizing trips as much as possible, because as long as the purpose of your trip is not to follow your favorite team around, you might as well get the most out of your travel dollar, right? Well, we've always been enamored with the idea of using Monday night games to your advantage and planning out NFL doubleheaders, and this year's schedule offers ample opportunities to do that if you're so inclined.
Here are the potential gridiron twinbills we see (with one disclaimer: we realize that you can see a game on Sunday and then fly to just about any other NFL city in time for a Monday night game if you're ambitious enough, so we're limiting our suggestions here to cities that are within reasonable driving distance of one another):
Week 1
Sunday, Sept. 8: Buccaneers at Jets, 1 p.m. ET
Monday, Sept. 9: Eagles at Redskins, 7:10 p.m. ET
Open the season at MetLife Stadium (which we did in Week 1 last year, coincidentally), then head down to the nation's capital for Monday night. OK, so you won't see Darrelle Revis take on his old team, and RGIII may or may not be in uniform for the Redskins, but at least you can take in two of the NFL's biggest stadiums. Oh, and if you've never been to the East Coast, take Amtrak (or its faster, more expensive sister, Acela) for the in-between trip. You might find it more relaxing that way.
Distance between stadiums: 220 miles
Week 2
Sunday, Sept. 15: Dolphins at Colts, 1 p.m. ET
Monday, Sept. 16: Steelers at Bengals, 8:40 p.m. ET
See Andrew Luck go against the revamped Dolphins on Sunday, and then shoot down I-74 and watch Andy Dalton face the division rival Steelers on Monday. Two young QBs, two interesting stadiums in Lucas Oil and Paul Brown. And you can sample an Indy pork tenderloin sandwich and a Cincinnati five-way while you're at it.
Distance between stadiums: 112 miles
Week 4
Sunday, Sept. 29: Seahawks at Texans, 1 p.m. ET
Monday, Sept. 30: Dolphins at Saints, 8:40 p.m. ET
Spend your Sunday at Reliant Stadium watching Arian Foster and the Texans take on the Jets before heading to the bayou for Saints-Dolphins at the Superdome. Your trip between the two stadiums might be a bit of a haul, but a trip to the French Quarter following the Monday nighter is a pretty nice reward.
Distance between stadiums: 355 miles
Week 5
Sunday, Oct. 6: Chiefs at Titans, 1 p.m. ET
Monday, Oct. 7: Jets at Falcons, 8:40 p.m. ET
Start off in Music City with a game at LP Field, and wind up in the Georgia Dome taking in the Jets and Falcons. In between, see the Chattanooga Choo-Choo (as I found out about 10 years ago, that really is a thing).
Distance between stadiums: 247 miles
Week 7
Sunday, Oct. 20: Cowboys at Eagles, 1 p.m. ET
Monday,Oct. 21: Vikings at Giants, 8:40 p.m. ET
Make it an NFC East doubleheader with a division tilt on Sunday in the City of Brotherly Love, followed by a Giants game on Monday against the Vikings (OK, they're the NFC North, but whatever). If you're lazy, you can stay in New York/New Jersey on Sunday because the Jets have a home game, but that wouldn't be any fun, now would it?
Distance between stadiums: 96 miles
Week 8
Sunday, Oct. 27: Browns at Chiefs, 1 p.m. ET
Monday, Oct. 28: Seahawks at Rams, 8:40 p.m. ET
It's a Show-Me State doubleheader, with Sunday at Arrowhead and Monday at the Edward Jones Dome. Go for the games (and go early for the stadiums), but stay for the BBQ.
Distance between stadiums: 241 miles
Week 12
Sunday, Nov. 24: Jets at Ravens, 1 p.m. ET
Monday, Nov. 25: 49ers at Redskins, 8:40 p.m. ET
See both of last year's Super Bowl teams in one weekend along the Baltimore-Washington Parkway, with the Ravens hosting the Jets on Sunday at M&T Bank Stadium and the Redskins hosting the 49ers at FedEx Field on Monday.
Distance between stadiums: 32 miles
Week 14
Sunday, Dec. 8: Falcons at Packers, 8:30 p.m. ET
Monday, Dec. 9: Cowboys at Bears, 8:40 p.m. ET
This, for our money, would be our dream doubleheader: Lambeau and Soldier Fields in barely a 24-hour span, and you've got two prime-time games to boot. Two potential pitfalls here, though: 1) You're in that time of the season when Sunday night games can get flexed out, though we'd be willing to wager that Falcons-Packers will remain important enough to stay in the Sunday night slot, and 2) December in Wisconsin/Illinois could present some interesting weather to drive in. But hey, that's part of the adventure.
Distance between stadiums: 211 miles
Week 15
Sunday, Dec. 15: Bears at Browns, 1 p.m. ET
Monday, Dec. 16: Ravens at Lions, 8:40 p.m. ET
Take in the Dawg Pound on Sunday (and stop at the Rock and Roll Hall of Fame while you're in town), then head to the Motor City and Ford Field for Monday's tilt against the defending champs. But heed the warning in the previous entry about weather in the Midwest, please.
Distance between stadiums: 173 miles
Week 16
Sunday, Dec. 22: Raiders at Chargers, 4:25 p.m. ET
Monday, Dec. 23: Falcons at 49ers, 8:40 p.m. ET
OK, you'll probably have to fly between cities if you do this one. But if you want to do California football, you'll have to do it this way, and besides, it's worth it if you're looking to get out of the cold come Christmastime. And though they're old and nearing the ends of their tenures as NFL stadiums, both Qualcomm Stadium and Candlestick Park have their charms.
Distance between stadiums: 504 miles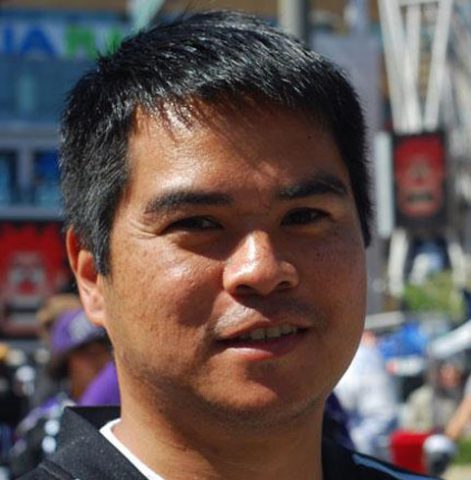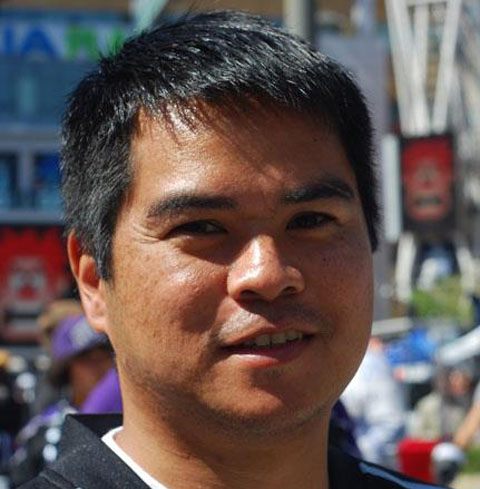 Edward de la Fuente | Itinerant Fan
I live for sports, and I love to travel. My biggest thrill is combining the two. I've been blogging about sports travel for more than a decade, and traveling for sports for twice as long.
About me | FAQ | Buy me a beer 🍺
Affiliate Disclosure
Please note that some of the links above are affiliate links, and at no additional cost to you, we earn a commission if you make a purchase. These recommendations are only for companies that we've used and have proven to enhance our sports travel experiences. To find out more about our affiliate partnerships, please read our Affiliate Disclaimer.