After Monday's revelation that plans are in the works for an NFL stadium to be built in the suburb of Inglewood, it's hard not to think that the league's return to Los Angeles is closer than it has been since the Rams and Raiders fled 20 years ago. At least to this L.A. resident, it feels tantalizingly close — definitely close enough to start getting hopes up without fear of a giant letdown.
The writing on the wall is certainly pointing to the Rams as the franchise that moves here. So as a card-carrying Chargers fan, why would I be excited about that? Because I think the climate is right for a return. To dispel two myths about L.A. football fans:
1) No, they don't prefer to have no teams so that the best games each week are broadcast on the local airwaves. (OK, some people do feel this way, but with NFL Sunday Ticket, NFL Red Zone and countless sports bars showing every game so you don't have to choose, there are too many solutions for people who feel this way to hold that sort of grudge.)
2) Yes, L.A. fans do support the NFL. (The counter-argument to this is usually: "Well, why would two teams have left in the first place?" If you look back, the Rams and Raiders were each owned by hard-to-satisfy people in Georgia Frontiere and Al Davis who followed the money to St. Louis and Oakland, respectively, and the Rams' horrible 1994 season and the reputation the Raiders had developed while playing at the L.A. Coliseum made it easier for fans to say good riddance. At least, that's the simplistic explanation — of course it's more complicated than that. But L.A. fans are unquestionably devoted — see: Dodgers and Lakers — and will support an NFL team in a shiny new stadium.)
(An aside: I was asked recently if I would prefer that the Chargers move to L.A. over the Rams or Raiders. My answer, basically, was, "No, the Chargers belong in San Diego — but if they moved to L.A., you bet I'd be going to a lot more of their games." Then, I was asked if it would be hard to continue supporting the Chargers if another team was in my backyard, to which I replied, "Well, I'll always be a Chargers fan, but that doesn't mean I won't be happy to see a team here, either." And yeah, that's kind of fudging it a little bit. But to those who would argue that too many fans in L.A. support other teams to allow a local franchise to build up support, I don't think that's an obstacle to attendance. I have one friend who stopped supporting the Rams and the NFL in general when the team left, but recently he said he would become a Rams fan again if they returned. I tend to believe a lot of former Rams fans would come back if indeed it's the Rams who relocate.)
Folks in L.A. do love glitz and glamour, too, and a new football stadium would also bring the promise of the Super Bowl, Final Four, college football's title game and all sorts of other big-ticket events coming here. The stadium would be built in an area that most L.A. sports fans already have a bit of a soft spot for, with the old Forum next door and the development taking place on the site of the old Hollywood Park racetrack. And with the promise that the stadium would be built with or without an NFL team's commitment (which, reading between the lines, feels like they already have an under-the-radar guarantee from the Rams) and without the need for taxpayer money, it sounds like the sweetest possible deal the Southland could get.
I'm sure there are warts to all of these plans, which probably will be revealed in the coming days and weeks. But it's hard not to get excited that the NFL's return is imminent. I know of one group that has to be excited about Monday's developments, for sure.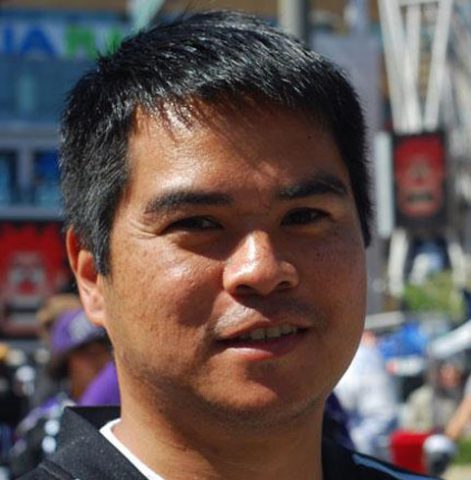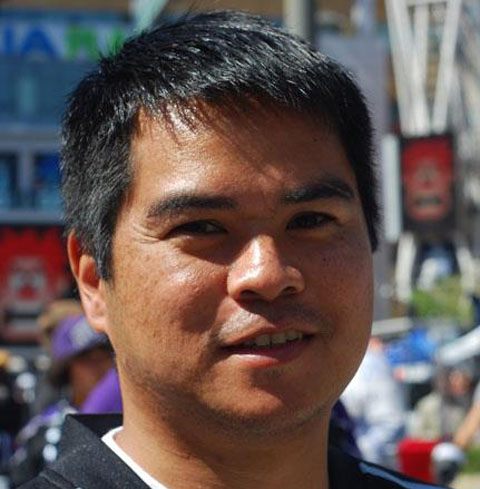 Edward de la Fuente | Itinerant Fan
I live for sports, and I love to travel. My biggest thrill is combining the two. I've been blogging about sports travel for more than a decade, and traveling for sports for twice as long.
About me | FAQ | Buy me a beer 🍺
Affiliate Disclosure
Please note that some of the links above are affiliate links, and at no additional cost to you, we earn a commission if you make a purchase. These recommendations are only for companies that we've used and have proven to enhance our sports travel experiences. To find out more about our affiliate partnerships, please read our Affiliate Disclaimer.