The NBA schedule for the 2019-20 season is here, and there was much rejoicing from hoopheads everywhere. Because, like us, they can now begin formulating epic NBA road trip ideas. 
As usual, we love analyzing schedules to see where we can fit multiple games in multiple cities into short timeframes, as we look to see good games while maximizing our travel budgets.
The upcoming season is an especially tantalizing one, with so many marquee players changing teams, a new arena opening in San Francisco (Chase Center, the new home of the Warriors) and intriguing games all throughout the schedule. We've kept all these things in mind while coming up with the trip ideas presented below.
If this is your first time reading one of these posts, here are the ground rules under which we work to devise these trips (though we will bend or break a rule from time to time if the game or travel opportunity is just too good):
We looked to pack as many games into as small a timeframe as possible, at least considering typical travel times by car (we won't suggest you travel cross-country for games on back-to-back days, for instance).
We try to look only at trips where you're traveling in the same general direction as you go from city to city (so no zig-zagging around).
We tried to limit the number of times you see a particular team to twice (admittedly difficult, as many times it's easier to plan a trip through a region because a certain team is on a road swing through it).
And we looked only at minimum four-city trips, because longer trips are always more fun.
With those formalities out of the way, let us humbly present our NBA road trip ideas for 2019-20:
1) What's new on the West Coast
Tuesday, Oct. 22: Lakers at Clippers
Thursday, Oct. 24: Clippers at Warriors
Friday, Oct. 25: Trail Blazers at Kings
Saturday, Oct. 26: Kings at Jazz
Hope you have a large ticket budget if you do this one, because the first couple games will cost a pretty penny. Head to L.A. for opening night at Staples Center and the "Hallway Rivalry": LeBron and the Lakers vs. Kawhi, PG and the new-look Clippers. Two nights later, be there for the Warriors' christening of Chase Center and a matchup with the Clips. Round out the weekend with visits to Sacramento's Golden 1 Center and Vivint Smart Home Arena in Salt Lake City.
2) The Southwest sojourn
Wednesday, Nov. 6: Warriors at Rockets
Thursday, Nov. 7: Thunder at Spurs
Friday, Nov. 8: Knicks at Mavericks
Saturday, Nov. 9: Warriors at Thunder
Are James Harden, Russell Westbrook and the Rockets ready to dethrone the Warriors as kings of the Western Conference? Get an early indicator in this big-time matchup at Houston's Toyota Center. That game can serve as the start of a hoops trip through Texas and Oklahoma, with stops at San Antonio's AT&T Center, Dallas' American Airlines Center and Oklahoma City's Chesapeake Energy Arena (where the Warriors will again be waiting).
3) Thanksgiving in the Northeast
Wednesday, Nov. 27: Nets at Celtics
Friday, Nov. 29: Celtics at Nets (noon ET)
Friday, Nov. 29: 76ers at Knicks (7:30 p.m. ET)
Saturday, Nov. 30: Pacers at 76ers

Here's a fun one that has a break built in for Thanksgiving (when no games are schedule), but also includes a doubleheader! Start at Boston's TD Garden, where Kyrie Irving returns with his new team, the Nets, for a Turkey Day eve matchup. From there, head to New York City and rest up for a rare shot at a twinbill: The Nets and Celtics meet up again, this time at Barclays Center, for a Black Friday matinee, then the Knicks host the 76ers at Madison Square Garden in the evening. Finally, follow the Sixers home to Philly and catch them at Wells Fargo Center when they host the Pacers.
(Note: If you don't mind extending your trip into the following week, catch the Wizards and Magic at Washington's Capital One Arena on Tuesday, Dec. 3.)
4) The Midwest holiday
Wednesday, Dec. 25: Celtics at Raptors
Thursday, Dec. 26: Wizards at Pistons
Saturday, Dec. 28: Magic at Bucks
Monday, Dec. 30: Bucks at Bulls
Tuesday: Dec. 31: 76ers at Pacers
Time to break the rules! This NBA road trip idea is a zig-zag itinerary, but it's worth it to cram as much hoops into your holiday week as possible. Spend Christmas Day north of the border and watch the defending champion Raptors host the Celtics at Scotiabank Arena. Then, start making your way west with stops at Little Caesars Arena in Detroit and Fiserv Forum in Milwaukee. Finally, backtrack to Chicago with Bulls-Bucks at United Center, then get ready to ring in the New Year in Indianapolis with a matinee at Bankers Life Fieldhouse.
5) The Southeast two-step
Wednesday, Jan. 15: Trail Blazers at Rockets
Thursday, Jan. 16: Jazz at Pelicans
Friday, Jan. 17: Cavaliers at Grizzlies
Saturday, Jan. 18: Pistons at Hawks
Monday, Jan. 20: Magic at Hornets
Wind your way east (and, for one stretch, north) with this NBA road trip itinerary that begins in Houston with the Rockets hosting the Trail Blazers at Toyota Center. The next day, you'll have a chance to catch No. 1 draft pick Zion Williamson and the Pelicans at Smoothie King Center in New Orleans. The trip continues with stops at FedExForum in Memphis and State Farm Arena in Atlanta before concluding with an MLK Day matinee at Charlotte's Spectrum Center.
6) West Coast Swing, Part 2
Friday, Feb. 21: Grizzlies at Lakers
Saturday, Feb. 22: Kings at Clippers
Sunday, Feb. 23: Pelicans at Warriors
Tuesday, Feb. 25: Celtics at Trail Blazers
Coming off the All-Star break, spend a weekend in California and catch two games in L.A. in an 18-hour span. The Lakers host the Grizzlies on a Friday night, followed by a Saturday matinee between the Clippers and Kings — both at Staples Center. Afterward, make your way north and see the Warriors at Chase Center and then the Trail Blazers at Moda Center. (It's a long drive from the Bay Area to Portland, so take your time since you've got a day off in between.) 
7) Length of the East Coast
Wednesday, March 11: Hornets at Heat
Thursday, March 12: Bulls at Magic
Friday, March 13: Cavaliers at Hornets
Sunday, March 15: Thunder at Wizards
Monday, March 16: Wizards at 76ers
Tuesday, March 17: Hornets at Knicks
Wednesday, March 18: Wizards at Nets
Playoff races will be raging and spring break will be going on, so why not spend an entire week watching basketball? Try this seven-game itinerary that begins at Miami's AmericanAirlines Arena and slowly makes its way north from there. You'll be able to catch the Magic at Amway Center, the Hornets at Spectrum Center, the Wizards at Capital One Arena, the 76ers at Wells Fargo Center, the Knicks at Madison Square Garden and the Nets at Barclays Center over eight glorious days.
Whether you decide to do one of the journeys above or craft your own itinerary, we'd love to hear about your NBA road trip ideas! Leave a comment for us below or email us with your own ideas.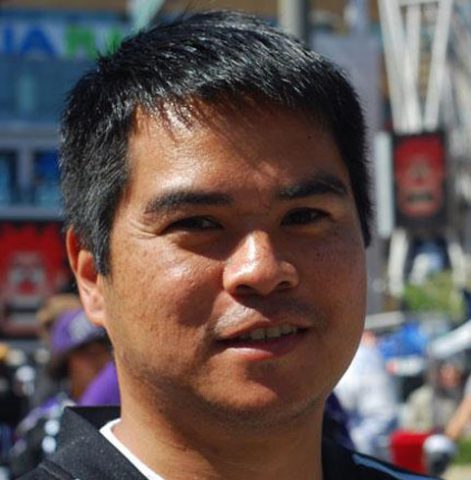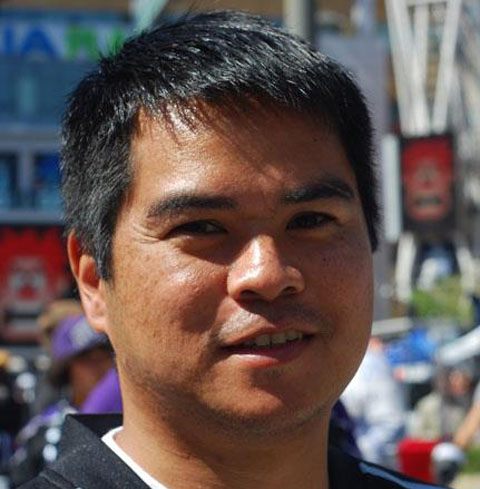 Edward de la Fuente | Itinerant Fan
I live for sports, and I love to travel. My biggest thrill is combining the two. I've been blogging about sports travel for more than a decade, and traveling for sports for twice as long.
About me | FAQ | Buy me a beer 🍺
Affiliate Disclosure
Please note that some of the links above are affiliate links, and at no additional cost to you, we earn a commission if you make a purchase. These recommendations are only for companies that we've used and have proven to enhance our sports travel experiences. To find out more about our affiliate partnerships, please read our Affiliate Disclaimer.