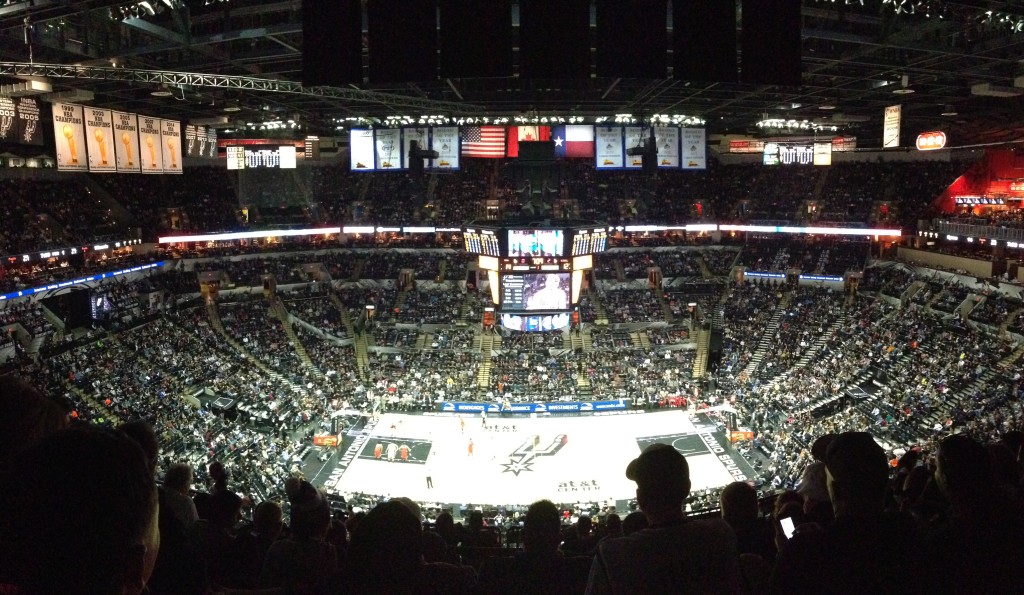 Here at The Itinerant Fan we love nothing more than a good sports-themed road trip. So with the release of every schedule for an upcoming season in one of the four major team sports, the first thing we do is scan the list of games for trips we can take where we can hit as many games as possible in a certain geographical area over a short period of time — a few days, give or take.
If you've been reading this blog for a while, you know we've put out road trip ideas for the NFL and NHL for a few years running now. The NBA, however, is a little bit different of a challenge, with teams in several cities that don't host any other clubs in the "big four" leagues. But there's nothing we love more than the challenge of building some really cool sports itineraries. So, having had ample time to peruse the NBA schedule, here are our road trip ideas for the 2015-16 ideas. And let us know if you plan on going on one, whether you're following one of our itineraries or making your own!
1) The West Coast starter tour
Tuesday, Oct. 27: Pelicans at Warriors
Wednesday, Oct. 28: Timberwolves at Lakers
Thursday, Oct. 29: Mavericks at Clippers
Friday, Oct. 30: Trail Blazers at Suns
Explore the hot spots of West Coast basketball on this season-opening jaunt through California and Arizona. One caveat, though: You may find it rather difficult, and certainly very expensive, to obtain tickets to the first game on this trip, as it's the banner-raising ceremony at Oracle Arena for the defending champion Warriors. (Oh, and we're aware that you're technically seeing two games at one venue, Staples Center, but if you're interesting in pursuing a spot in Club 122, you'll need to tick off both the Lakers and Clippers.)
2) Traveling up the Atlantic
Friday, Dec. 4: Suns at Wizards
Saturday, Dec. 5: Nuggets at 76ers
Sunday, Dec. 6: Warriors at Nets
Monday, Dec. 7: Mavericks at Knicks
Wednesday, Dec. 9: Bulls at Celtics
It'll be a little chilly on the East Coast by the time this itinerary rolls around, but take advantage of the train travel and make your way up from Washington to Boston. Along the way you'll get to see both of New York's basketball venues, Madison Square Garden and Barclays Center.
3) Texas three-step, and OKC too
Friday, Dec. 25: Spurs at Rockets
Saturday, Dec. 26: Nuggets at Spurs
Monday, Dec. 28: Bucks at Mavericks
Tuesday, Dec. 29: Bucks at Thunder
They love their hoops in the Southwest, and if you've got no other plans for the holidays, here's one to try. Start off at Houston's Toyota Center on Christmas Day for the nationally televised Spurs-Rockets tilt, then head west to San Antonio, and work your way north to Oklahoma City from there, with a stop in Dallas. And find some good Tex-Mex and BBQ while you're at it, won't you?
4) Midwest crossover
Friday, Feb. 26: Hornets at Pacers
Saturday, Feb. 27: Trail Blazers at Bulls
Sunday, Feb. 28: Raptors at Pistons
Monday, Feb. 29: Pacers at Cavaliers
See the finest basketball the Midwest has to offer on this jaunt, starting in Indianapolis and criss-crossing through Illinois, Michigan and Ohio. You'll finish up at Quicken Loans Arena, where LeBron & Co. will be taking on the Pacers.
5) Touring the Deep South
Wednesday, March 16: Magic at Hornets
Thursday, March 17: Nuggets at Hawks
Friday, March 18: Cavaliers at Magic
Saturday, March 19: Cavaliers at Heat
This southerly route cuts through the NBA's outposts in the South, with stops in the Queen City, the Peachtree City and the Magic Kingdom. You'll get to see LeBron and the Cavs twice, including another one of his returns to his former home in South Florida.
6) Travelin' on I-80
Tuesday, March 29: Wizards at Warriors
Wednesday: March 30: Wizards at Kings
Friday, April 1: Timberwolves at Jazz
Saturday, April 2: Kings at Nuggets
This is a fun one if you like mountain driving: Work your way east on I-80 starting in Oakland, then passing through Sacramento and Salt Lake City before finishing up in Denver. Along the way you'll see two of the NBA-only markets that make the live pro basketball experience so great.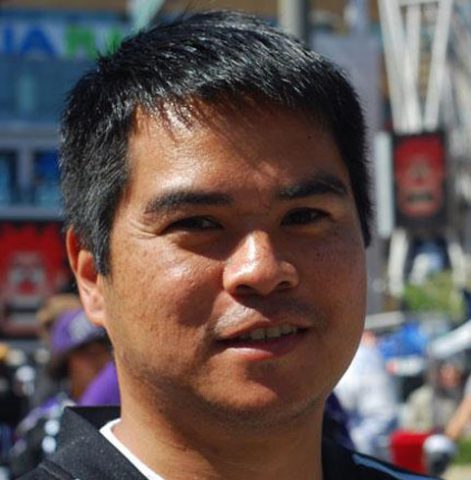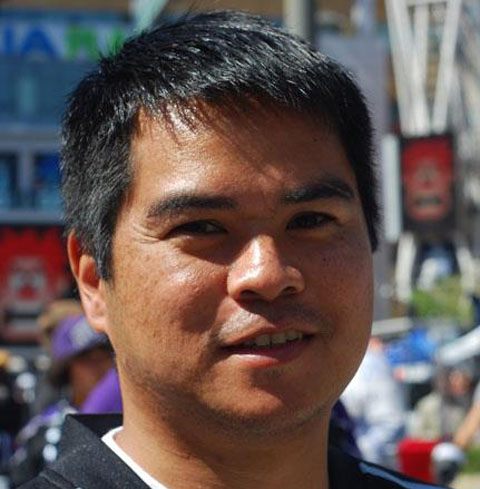 Edward de la Fuente | Itinerant Fan
I live for sports, and I love to travel. My biggest thrill is combining the two. I've been blogging about sports travel for more than a decade, and traveling for sports for twice as long.
About me | FAQ | Buy me a beer 🍺
Affiliate Disclosure
Please note that some of the links above are affiliate links, and at no additional cost to you, we earn a commission if you make a purchase. These recommendations are only for companies that we've used and have proven to enhance our sports travel experiences. To find out more about our affiliate partnerships, please read our Affiliate Disclaimer.