The new NBA season is just around the corner. So why not start thinking about hitting the road? At Itinerant Fan, we're here to help. As we do every year, we've analyzed the 2018-19 schedule and come up with some ideas to help hoops fans (hopefully) see some new cities and arenas this season.
There's plenty of intrigue surrounding this season, from LeBron's new home in Hollywood to the power struggle in the Western Conference, new faces in new places and one new arena (the fabulous-looking Fiserv Forum in Milwaukee). We've kept all these things in mind in our trip ideas below.
As always, a few ground rules for these itineraries (if you've read enough of these posts, you no doubt will recognize these by now):
We looked to pack as many games into as small a timeframe as possible, at least considering typical travel times (we won't suggest you travel cross-country for games on back-to-back days, for instance).
We're only looking at trips where you're traveling in the same general direction as you go from city to city (so no zig-zagging around).
We tried to limit the number of times you see a particular team to twice (admittedly difficult, as many times it's easier to plan a trip through a region because a certain team is on a road jaunt through it).
And we looked only at minimum four-city trips, because longer trips are always more fun.
If you've got a trip planned that's different from the ones we've presented, let us know! Or, check out these ideas and tell us what you think:
1) The California tip-off
Tuesday, Oct. 16: Thunder at Warriors
Wednesday, Oct. 17: Jazz at Kings
Friday, Oct. 19: Thunder at Clippers
Saturday, Oct. 20: Rockets at Lakers
For the third time in four seasons, the Warriors will tip off at Oracle Arena after raising another banner — and this will begin the final season at their venerable home in Oakland before they move across the Bay. From there, wind your way through California, stopping at Sacramento's Golden 1 Center before taking on a weekend double-dip at Staples Center. On Saturday, Oct. 20, you'll be catching LeBron James' home debut with the Lakers as they take on James Harden and the Rockets.
2) The post-turkey trot
Friday, Nov. 23: Wizards at Raptors
Saturday, Nov. 24: Rockets at Cavaliers
Sunday, Nov. 25: Suns at Pistons
Monday, Nov. 26: Spurs at Bulls
Wednesday, Nov. 28: Bulls at Bucks
Looking for a post-Thanksgiving road trip? Kick things off by heading north of the border for Black Friday, watching Kawhi Leonard and the new-look Raptors as they host the Wizards at Scotiabank Arena. From there, wind your way around Lake Erie to catch the LeBron-less Cavs at Quicken Loans Arena, and cap your weekend watching the Pistons at Little Caesars Arena and the Bulls at United Center. Oh, and after a well-deserved day off, finish up in Milwaukee and check out Fiserv Forum, the new home of the Bucks.
3) The Texas turn
Wednesday, Dec. 12: Thunder at Pelicans
Thursday, Dec. 13: Lakers at Rockets
Saturday, Dec. 15: Bulls at Spurs
Sunday, Dec. 16: Kings at Mavericks
Friday, Dec. 22: Bulls at Thunder
OK, we called it the "Texas turn," but actually you're beginning in New Orleans, with the Pelicans hosting the Thunder at Smoothie King Center. But from there you're checking out all three NBA arenas in the Lone Star State — starting with Toyota Center in Houston and winding through AT&T Center in San Antonio and American Airlines Center in Dallas — and finishing up in Oklahoma City with a Thunder home game at Chesapeake Energy Arena.
4) The Western States journey
Friday, Jan. 11: Bulls at Warriors
Saturday, Jan. 12: Hornets at Kings
Monday, Jan. 14: Pistons at Jazz
Tuesday, Jan. 15: Warriors at Nuggets
This one's for the hard-core road-trippers, because there are some long driving distances involved. Start with the Warriors hosting the Bulls at Oracle Arena, then head east to Sacramento's Golden 1 Center the next day. From there, take a day and drive along Interstate 80, taking in the natural scenery of Northern California, Nevada and Utah, before resuming your hoops journey with stops at Vivint Smart Home Arena in Salt Lake City and Pepsi Center in Denver. This might be our longest suggested itinerary in this post, and it also might be the prettiest. (Hey, we're not just about sports here at I-Fan.)
5) The East Coast swing
Monday, Feb. 4: Hawks at Wizards
Tuesday, Feb. 5: Raptors at 76ers
Wednesday, Feb. 6: Nuggets at Nets
Thursday, Feb. 7: Lakers at Celtics
The day after Super Bowl LIII, focus all your attention toward the NBA with this four-game trip up the Eastern Seaboard. Start at Washington's Capital One Arena and head north on I-95, with stops at Wells Fargo Arena in Philadelphia and Barclays Center in Brooklyn, before arriving at TD Garden for a big one: LeBron and the Lakers taking on Kyrie and the Celtics.
Note: If you're checking arenas off your list and want to tick Madison Square Garden, your opportunity to do so on this particular trip is Saturday, Feb. 9, when the Knicks host the Raptors.
6) The Midwestern crawl
Tuesday, March 5: Bulls at Pacers
Wednesday, March 6: 76ers at Bulls
Thursday, March 7: Pacers at Bucks
Saturday, March 9: Wizards at Timberwolves
Here's a chance to check out the Midwest — spring will be just around the corner, so hopefully it isn't too chilly — and some of its fine NBA venues. Begin this trip at Indianapolis' Bankers Life Fieldhouse and head north from there, stopping at Chicago's United Center, Milwaukee's Fiserv Forum (did we mention it's new and fabulous?) and Minneapolis' Target Center. And do have some cheese curds somewhere in Wisconsin during your off-day, won't you?
7) The Southeastern stretch run
Thursday, March 21: Timberwolves at Hornets
Saturday, March 23: 76ers at Hawks
Monday, March 25: 76ers at Magic
Tuesday, March 26: Magic at Heat
With playoff races raging, head south and check out the NBA arenas of the Southeast Division, starting at Charlotte's Spectrum Center and winding down from there. After stops at State Farm Arena in Atlanta and Amway Center in Orlando, you'll finish up in Miami to catch part of the D-Wade farewell tour at AmericanAirlines Arena.
We'd love to hear about your NBA road trip exploits. Whether you decide to do one of the trips above or you fashion your own itinerary, let us know!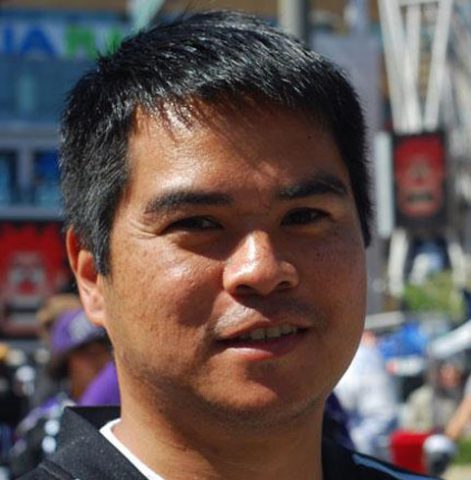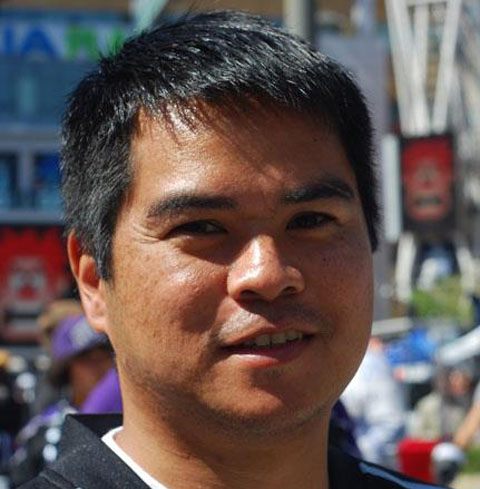 Edward de la Fuente | Itinerant Fan
I live for sports, and I love to travel. My biggest thrill is combining the two. I've been blogging about sports travel for more than a decade, and traveling for sports for twice as long.
About me | FAQ | Buy me a beer 🍺
Affiliate Disclosure
Please note that some of the links above are affiliate links, and at no additional cost to you, we earn a commission if you make a purchase. These recommendations are only for companies that we've used and have proven to enhance our sports travel experiences. To find out more about our affiliate partnerships, please read our Affiliate Disclaimer.