And just like that, Los Angeles has two NFL teams, San Diego has none, and many folks are not happy. The Chargers announced Thursday that they're moving up Interstate 5 to L.A. and will play the next two seasons at the StubHub Center, the home of MLS' L.A. Galaxy, which only seats 30,000. And to boot, they put out a widely panned new logo.
There's lots to dissect here from a sports travel standpoint, but as someone who has written about his Chargers fandom many times in this blog, allow me to get this out of the way first: Now that this day is here, I'm very conflicted.
Despite being an L.A. resident, I loved going down to San Diego to see football games at Qualcomm Stadium and believe that they belong there. By moving, they've screwed over some very loyal fans who stuck by the franchise despite never seeing it win a championship.
As for the fact that they'll be playing their home games much closer to me, a small part of me is indeed excited by that — but right now it's superseded by sadness that it had to come to this. I feel like they'll always be the San Diego Chargers to me.
OK, anyway … these are some interesting times in L.A., which went from having no pro football at all to two teams within the span of a year. And now, when you include the teams playing in Anaheim, the market has not one but two franchises in four major sports leagues, with MLS set to make it five when the expansion Los Angeles FC begins play in 2018. Indeed, it's a saturated sports market — so what makes the Chargers think they'll be able to make a dent in it and gain new fans in L.A.?
Well, just like with anything, winning would help. I know first-hand the Chargers haven't been very good at that in recent seasons, but the fact of the matter of it is they haven't been any worse than their new intracity rival, the Rams — in fact, at 5-11, they did one game better than them. The Rams' honeymoon, as glorious as it was when they first returned, ended quickly as their homecoming season spiraled down the drain, so there's an opportunity in there for the Chargers to claim some market share if they make a run at the playoffs or at least outperform the Rams in 2017.
I might be in the minority here, but I do think the Chargers' decision to play at StubHub Center — a laughably small venue by NFL standards — could wind up being a stroke of genius. With such a small capacity, they're creating artificial demand for tickets. They likely won't have an issue selling out (something they would've definitely had to worry about had they moved into the cavernous L.A. Memorial Coliseum or Rose Bowl), and what if they do come in and start winning? Suddenly demand will outstrip supply and the Chargers will seem like a hot ticket. 
Of course, if that doesn't happen, maybe fans of the opposition will come in and overrun StubHub Center, making it look like the Chargers are the road team in their own stadium, but sadly they're probably used to it by now after a couple seasons of waning fan support from San Diego fans who had clearly grown tired of the relocation saga.
Speaking of which, another group of fans benefits from this franchise shift as well: Fans of other teams living in L.A., of which there are many. In a recent conversation with my pal MongerTron, a card-carrying Bears fan, he expressed hope the Chargers would move to L.A. "That gives me two chances for my team to come to town every season," he said. Well, not quite, but it does increase it significantly. In fact, looking at the 2017 opponents for both the Rams and Chargers, it appears Eagles and Redskins fans living in L.A. have double the reason to rejoice.
Then there are the traveling fans, who both win and lose in this exchange. On one hand, it's another chance to visit L.A. during the fall, especially for fans coming from cold-weather climes. On the other, San Diego — a city that, by all accounts, fans from other cities loved to visit — is no longer on the NFL docket. And that seems like a net loss from a travel standpoint.
Frankly a lot of things about this seem like a net loss, but we'll see how it all plays out.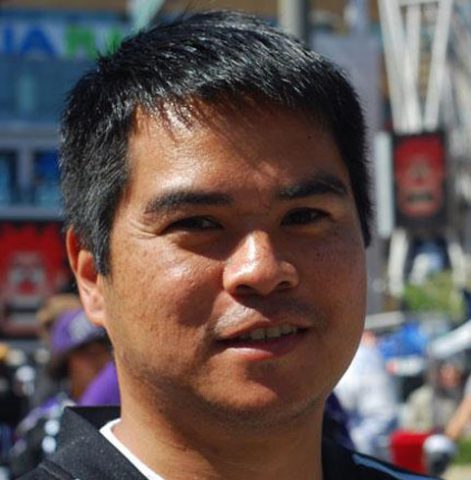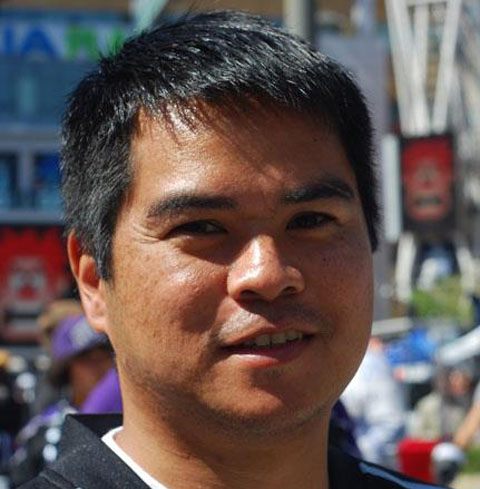 Edward de la Fuente | Itinerant Fan
I live for sports, and I love to travel. My biggest thrill is combining the two. I've been blogging about sports travel for more than a decade, and traveling for sports for twice as long.
About me | FAQ | Buy me a beer 🍺
Affiliate Disclosure
Please note that some of the links above are affiliate links, and at no additional cost to you, we earn a commission if you make a purchase. These recommendations are only for companies that we've used and have proven to enhance our sports travel experiences. To find out more about our affiliate partnerships, please read our Affiliate Disclaimer.