As has become our annual rite here, with the release of the NFL schedule comes our suggestions on how you can see two games in one trip. Call it the NFL twinbill, ideal for maximizing your time and money and knocking two stadiums off your list.
The criteria is as follows: The games must be on consecutive days (so no Thursday-Sunday suggestions — that's two extra days of lodging and expenses), and they must be in cities within a reasonable driving distance of one another (maximum 400 miles). Here are our ideas:
Week 1
Sunday, Sept. 13: Bengals at Raiders, 4:25 p.m. ET
Monday, Sept. 14: Vikings at 49ers, 10:20 p.m. ET
The 2015 season might be your final chance to see two games in one weekend in the Bay Area, if the Raiders leave for Los Angeles. For now, the Black Hole's home remains O.co Coliseum. Then stay in the Bay and check out the 49ers' state-of-the-art Levi's Stadium.
Distance between stadiums: 50 miles
Week 2
Sunday, Sept. 20: Chargers at Bengals, 1 p.m. ET
Monday, Sept. 21: Jets at Colts, 8:30 p.m. ET
Both AFC contenders, the Bengals and Colts play home games in cities that are surprisingly not far apart. In Week 2 they face intraconference foes in intriguing early-season matchups.
Distance between stadiums: 112 miles
Week 3
Sunday, Sept. 27: Chargers at Vikings, 1 p.m. ET
Monday, Sept. 28: Chiefs at Packers, 8:30 p.m. ET
A straight shot down I-94 separates these two NFC North rivals. Start in Minneapolis, where the Vikings will be in their second season in their temporary home (TCF Bank Stadium), then head to Green Bay and check out a Super Bowl II rematch at historic Lambeau Field.
Distance between stadiums: 275 miles
Week 6
Sunday, Oct. 18: Cardinals at Steelers, 1 p.m. ET
Monday, Oct. 19: Giants at Eagles, 8:30 p.m. ET
Here's an intriguing Pennsylvania double: Watch the Steelers at Heinz Field as they take on the team they beat in Super Bowl XLIII, then head east on the Pennsylvania Turnpike to Lincoln Financial Field and see the Eagles and Giants clash in a fierce NFC East battle.
Distance between stadiums: 310 miles
Week 8
Sunday, Nov. 1: Buccaneers at Falcons, 1 p.m. ET
Monday, Nov. 2: Colts at Panthers, 8:30 p.m. ET
The Georgia Dome's days are numbered, but you could still start this twinbill by catching two NFC South teams in action. Then head northeast to Charlotte and watch Andrew Luck and Cam Newton duel in an interconference Monday-nighter.
Distance between stadiums: 242 miles
Week 10
Sunday, Nov. 15: Panthers at Titans, 1 p.m. ET
Monday, Nov. 16: Texans at Bengals, 8:30 p.m. ET
After checking out the Titans as they host the Panthers in Nashville — will they have a top rookie QB at the helm? — head north through Kentucky to Cincinnati and see the Bengals take on the Texans in what could be a pivotal game in the AFC playoff race.
Distance between stadiums: 270 miles
Week 14
Sunday, Dec. 13: Saints at Buccaneers, 1 p.m. ET
Monday, Dec. 14: Giants at Dolphins, 8:30 p.m. ET
In this Florida double, start with the Bucs hosting the division rival Saints as both try to rebound from tough 2014 seasons. After that, go through Alligator Alley to Miami and new-look Sun Life Stadium, which is in the midst of major renovations, to catch the Dolphins and Giants on Monday night.
Distance between stadiums: 272 miles
Week 16
Saturday, Dec. 26: Redskins at Eagles, 8:25 p.m. ET
Sunday, Dec. 27: Steelers at Ravens, 8:30 p.m. ET
Got plans to spend Christmas on the East Coast? You can get your fill of live NFL with two pivotal divisional matchups, both in prime-time. The first is a rematch of last season's key late-season game; the second pits two rivals that met in last season's playoffs.
Distance between stadiums: 100 miles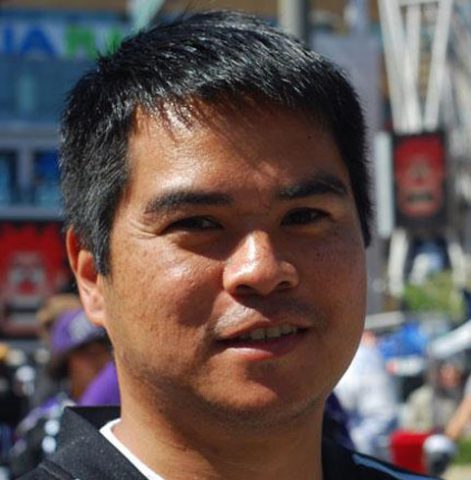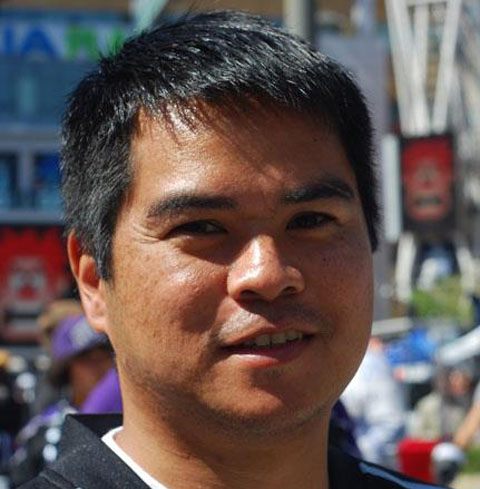 Edward de la Fuente | Itinerant Fan
I live for sports, and I love to travel. My biggest thrill is combining the two. I've been blogging about sports travel for more than a decade, and traveling for sports for twice as long.
About me | FAQ | Buy me a beer 🍺
Affiliate Disclosure
Please note that some of the links above are affiliate links, and at no additional cost to you, we earn a commission if you make a purchase. These recommendations are only for companies that we've used and have proven to enhance our sports travel experiences. To find out more about our affiliate partnerships, please read our Affiliate Disclaimer.