Another NFL schedule is upon us, and as has become tradition here, the first thing we looked at were chances to maximize the sports traveler's time and money while knocking two stadiums off his/her list. We call it the NFL twinbill — two days, two games, two stadiums. And in 2017 there are a number of chances to double-dip.
Our suggestions are below. The criteria is as follows: The games must be on consecutive days (so no Thursday-Sunday suggestions — that's two extra days of lodging and expenses), and they must be in cities within a reasonable driving distance of one another (maximum 400 miles).
Week 1
Sunday, Sept. 10: Seahawks at Packers, 4:25 p.m. ET
Monday, Sept. 11: Saints at Vikings, 7:10 p.m. ET
Start the season with a spin through the NFC North, and a look at stadiums old and new as well. You'll see Green Bay's Lambeau Field in all its old-timey glory, then head off to Minneapolis and its shiny, year-old U.S. Bank Stadium. Oh, and the opposing teams aren't too shabby either so these opening games sure hold promise.
Distance between stadiums: 277 miles
Week 2
Sunday, Sept. 17: Browns at Ravens, 1 p.m. ET
Monday, Sept. 18: Lions at Giants, 8:30 p.m. ET
Catch a battle between AFC North rivals at Baltimore's M&T Bank Stadium, then travel up I-95 (or take the train, your choice) to East Rutherford and catch a pretty good Monday-nighter between two playoff teams from last season at MetLife Stadium. (Note the recurring theme — Eastern seaboard twinbills are the most common you'll see on the NFL schedule.)
Distance between stadiums: 189 miles
Week 3
Sunday, Sept. 24: Chiefs at Chargers, 4:25 p.m. ET
Monday, Sept. 25: Cowboys at Cardinals, 8:30 p.m. ET
NFL road-tripping out west has a new twist in 2017, with the Chargers having relocated from San Diego to the Los Angeles area. In Week 3 you can use that to your advantage by seeing an AFC West battle at the cozy StubHub Center, then working your way across the desert on Interstate 10 so that you can see the Cowboys and Cards at University of Phoenix Stadium. 
Distance between stadiums: 367 miles
Week 5
Sunday, Oct. 8: 49ers at Colts, 1 p.m. ET
Monday, Oct. 9: Vikings at Bears, 8:30 p.m. ET
See the Colts at their grand palace, Lucas Oil Stadium, and then head northwest to the Windy City and take in an NFC North rivalry clash at Soldier Field on Monday night. At both locales you'll see two of the NFL's most interesting venues architecturally.
Distance between stadiums: 206 miles
Week 6
Sunday, Oct. 15: Dolphins at Falcons, 1 p.m. ET
Monday, Oct. 16: Colts at Titans, 8:30 p.m. ET
Here's your chance to see the Falcons' brand-new, technologically advanced behemoth, Mercedes-Benz Stadium, as the defending NFC champions host an interconference clash. After that, head up Interstate 75 to Music City and watch the up-and-coming Titans take on the division-rival Colts at Nissan Stadium.
Distance between stadiums: 247 miles
Week 7
Sunday, Oct. 22: Falcons at Patriots, 8:30 p.m. ET
Monday, Oct. 23: Redskins at Eagles, 8:30 p.m. ET
Check out one of the can't-miss games of the season, the Super Bowl LI rematch between the Falcons and Patriots at Gillette Stadium. Think the Pats and their fans will insert a few "28-3" references into their game production that night? Then, while you're at it, make it a doubleheader by heading down to Philly to catch fierce rivals go at it in the Redskins and Eagles at Lincoln Financial Field.
Distance between stadiums: 301 miles
Week 10
Sunday, Nov. 12: Cowboys at Falcons, 4:25 p.m. ET
Monday, Nov. 13: Dolphins at Panthers, 8:30 p.m. ET
Visit two NFC South venues in two days, and if last season's records are any indication, you'll see two pretty good games, too. Start in Atlanta and another chance to take in the shiny new Mercedes-Benz Stadium, as the Cowboys come to town to take on the Falcons. Then head to Charlotte via I-85 and watch the Panthers host the Dolphins at Bank of America Stadium.
Distance between stadiums: 242 miles
Week 12
Sunday, Nov. 26: Packers at Steelers, 8:30 p.m. ET
Monday, Nov. 27: Texans at Ravens, 8:30 p.m. ET
Two AFC North home stadiums, two prime-time games — not a bad way to spend your Thanksgiving weekend. Start in Pittsburgh and catch this Super Bowl XLV rematch at Heinz Field before heading down to Baltimore as the Ravens host the Texans at M&T Bank Stadium.
(Note A: The Eagles are also at home on Sunday, hosting the Bears, and Philadelphia is closer to Baltimore than Pittsburgh is, but we just thought this trip would be more fun.)
(Note B: If you've got no family plans for Thanksgiving, make it a triple NFL weekend and see the Redskins at FedEx Field — they're hosting the Giants at 8:30 p.m. ET in the Turkey Day nightcap.)
Distance between stadiums: 248 miles
Week 15
Saturday, Dec. 16: Bears at Lions, 4:30 p.m. ET
Sunday, Dec. 17: Patriots at Steelers, 8:30 p.m. ET
Thanks to the NFL's late-season scheduling that adds Saturday games once college football's regular season wraps up, you could do this trip with minimal impact to your work schedule (at least in theory). Head to Detroit on Saturday and watch the Bears and Lions clash at Ford Field, and then cross through Ohio and get to Heinz Field to watch the Patriots take on the Steelers.
(Note: You could also spend your Sunday in Cleveland watching the Browns and Ravens at FirstEnergy Stadium, and Cleveland is on the way to Pittsburgh — just depends on which game/stadium you'd rather see.)
Distance between stadiums: 289 miles
Week 16 (Option #1)
Saturday, Dec. 23: Vikings at Packers, 4:30 p.m. ET
Sunday, Dec. 24: Browns at Bears, 1 p.m. ET
Watching Christmastime football in the Midwest should be fun (well, maybe except for the driving). You can see a couple veritable frozen tundras, including the original — Lambeau Field, where the Packers will host the Vikings on Saturday. Then head down I-94 to Chicago and see the Browns and Bears clash at Soldier Field.
Distance between stadiums: 209 miles
Week 16 (Option #2)
Sunday, Dec. 24: Falcons at Saints, 1 p.m. ET
Monday, Dec. 25: Steelers at Texans, 4:30 p.m. ET
Interested in spending your Christmas down south? Watch some football and take a road trip while you're at it. You can start in the Big Easy, with the Saints hosting the Falcons at Mercedes-Benz Superdome in what promises to be a pivotal NFC South showdown, before hauling into Texas and watching the Steelers and Texans at NRG Stadium on Christmas Day.
Distance between stadiums: 354 miles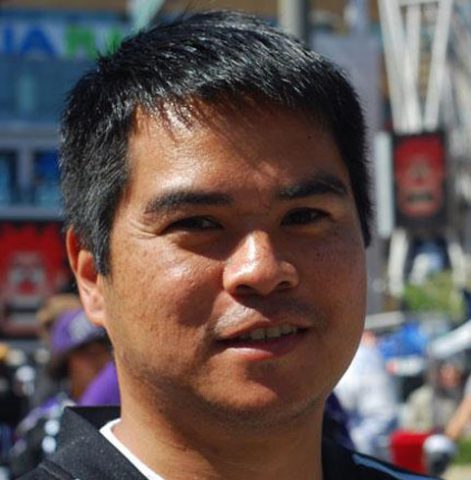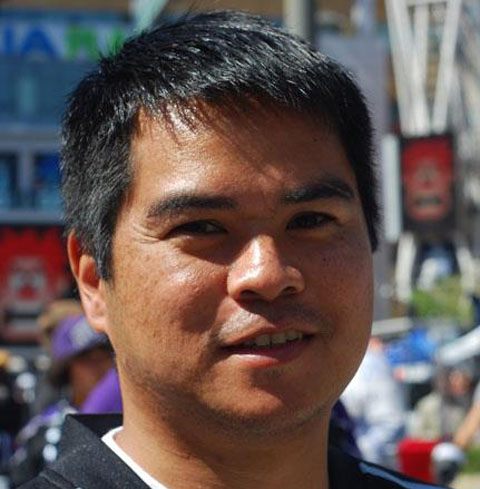 Edward de la Fuente | Itinerant Fan
I live for sports, and I love to travel. My biggest thrill is combining the two. I've been blogging about sports travel for more than a decade, and traveling for sports for twice as long.
About me | FAQ | Buy me a beer 🍺
Affiliate Disclosure
Please note that some of the links above are affiliate links, and at no additional cost to you, we earn a commission if you make a purchase. These recommendations are only for companies that we've used and have proven to enhance our sports travel experiences. To find out more about our affiliate partnerships, please read our Affiliate Disclaimer.