One of our favorite days of the year is the day the NFL schedule for the upcoming season is released. Thankfully, we don't have to wait any longer for that — the league obliged us by dropping the full 256-game regular-season slate last Wednesday.
Not far behind on our list of favorite days is the day we put out our annual list of NFL twinbill ideas. We have a lot of fun with these, especially with imagining the possibilities of great games to see and the logistics of planning a trip (which, frankly, we enjoy heartily whether sports is involved or not).
You can find our NFL road trip suggestions for the 2019 season below. We try to stick to the following criteria: The games must be on consecutive days (so no Thursday-Sunday suggestions — that's two extra days of lodging and expenses), and they must be in cities within a reasonable one-day driving distance of one another (maximum 400 miles). 
Got an idea for a twinbill that we might have missed, or have a different NFL road trip in mind? Drop us a line and let us know!
Week 1
Sunday, Sept. 8: Chiefs at Jaguars, 1 p.m. ET
Monday, Sept. 9: Texans at Saints, 7:10 p.m. ET
OK sorry, we're breaking our own rules right off the bat — the driving distance between Jacksonville and New Orleans is stretching the definition of "reasonable" for a single day. But we think it's worth it for the games on the docket. You can catch Patrick Mahomes and the Chiefs kick off the season against the Nick Foles-led Jaguars at TIAA Bank Field, then head west on Interstate 10 to the Mercedes-Benz Superdome, where you can find out if the Saints and their fans are over last season's NFC Championship Game controversy (our guess: probably not).
Distance between stadiums: 547 miles
Week 2
Sunday, Sept. 15: Cardinals at Ravens, 1 p.m. ET
Monday, Sept. 16: Browns at Jets, 8:15 p.m. ET
If you like watching young quarterbacks in action, this is the trip for you. As of this writing, we don't know if the Cardinals will draft Kyler Murray with the first overall pick, but if they do, he could be in action as Arizona visits Lamar Jackson and the Ravens at M&T Bank Stadium. The following day, two of the best QBs from the 2018 draft, Baker Mayfield and Sam Darnold, will square off at MetLife Stadium. 
(Note: If you don't feel like driving, you can do a MetLife doubleheader on this weekend — the Giants host the Bills at 1 p.m. ET on Sunday. But you'd only be seeing one stadium, and to us that's only half as fun.)
Distance between stadiums: 189 miles
Week 3
Sunday, Sept. 22: Lions at Eagles, 1 p.m. ET
Monday, Sept. 23: Bears at Redskins, 8:15 p.m. ET
Check out two of the NFC East's stadiums on consecutive days. Start with Philadelphia's Lincoln Financial Field, where the Eagles will play host to the Lions, and then head to the District (Landover, Md., technically) for a Monday night tilt between the host Redskins and the Bears at FedEx Field.
Distance between stadiums: 130 miles
Week 4
Sunday, Sept. 29: Patriots at Bills, 1 p.m. ET
Monday, Sept. 30: Bengals at Steelers, 8:15 p.m. ET
Catch the defending Super Bowl champion Patriots in an intradivisional clash at Buffalo's New Era Field before driving around Lake Erie and to the Steel City, where the Steelers host the Bengals at Heinz Field in one of the league's fiercest rivalries.
Distance between stadiums: 210 miles
Week 5
Sunday, Oct. 6: Broncos at Chargers, 4:05 p.m. ET
Monday, Oct. 7: Browns at 49ers, 8:15 p.m. ET
In California's ever-changing NFL landscape, try this SoCal-NorCal swing: Start in the Los Angeles suburb of Carson, where the Chargers will be in their final season at the tiny-by-NFL-standards Dignity Health Sports Park (formerly StubHub Center) before the new Inglewood stadium opens in 2020. Then, head north to Santa Clara's Levi's Stadium, where the 49ers will host Baker Mayfield and the Browns in a prime-time matchup.
Distance between stadiums: 363 miles
Week 6
Sunday, Oct. 13: Eagles at Vikings, 1 p.m. ET
Monday, Oct. 14: Lions at Packers, 8:15 p.m. ET
Get to know the upper Midwest — and two of the NFC North's venues — in this swing, which begins at U.S. Bank Stadium with the Vikings welcoming the Eagles, and ends at Lambeau Field with Aaron Rodgers and the Packers trying to rebound from a disappointing 2018 campaign with an intradivisional tilt against the Lions.
Distance between stadiums: 277 miles
Week 7
Sunday, Oct. 20: 49ers at Redskins, 1 p.m. ET
Monday, Oct. 21: Patriots at Jets, 8:15 p.m. ET
Here's another chance at an Eastern Seaboard twinbill. This one begins at the Redskins' FedEx Field when the 49ers come to town, and concludes up the coast at MetLife Stadium, with Sam Darnold and the Jets hosting Tom Brady and the Patriots in an AFC East clash.
Distance between stadiums: 226 miles
Week 8
Sunday, Oct. 27: Eagles at Bills, 1 p.m. ET
Monday, Oct. 28: Dolphins at Steelers, 8:15 p.m. ET
Well, if you really want to do the Buffalo-Pittsburgh trip we detailed in Week 4 but aren't free in late September, Week 8 offers a mulligan. This time, the Bills welcome the Eagles to New Era Field on Sunday, and the Steelers take on the Dolphins on Monday night at Heinz Field.
Distance between stadiums: 210 miles
Week 9
Sunday, Nov. 3: Bears at Eagles, 1 p.m. ET
Sunday, Nov. 3: Patriots at Ravens, 8:20 p.m. ET
Monday, Nov. 4: Cowboys at Giants, 8:15 p.m. ET
Look here, a tripleheader! Week 9 presents a number of possibilities, with the Bills and Steelers also home, but here we present an itinerary for the truly ambitious.
It begins at Lincoln Financial Field in Philadelphia with a Sunday afternoon contest between the Eagles and Bears. From there, make the quick, 99-mile trip down I-95 for the Ravens' prime-time game against the Patriots at M&T Bank Stadium (New England's presence, hopefully, reduces the possibility of the game being "flexed" out of the Sunday night slot). Finally, get a good night's rest and head back up to the Meadowlands on Monday to catch the Cowboys-Giants rivalry game at MetLife Stadium.
(Note: We REALLY hope someone does this trip; if you do, please let us know!)
Total distance between stadiums: 288 miles
Week 11
Sunday, Nov. 17: Bears at Rams, 5:20 p.m. ET
Monday, Nov. 18: Chiefs vs. Chargers in Mexico City, 8:15 p.m. ET
OK, this isn't a road trip — you'll have to fly. But we thought it was worth mentioning, especially if you want to add some international flavor to your sports traveling.
First, catch the Rams hosting the Bears in a Sunday night showdown at the Los Angeles Memorial Coliseum (it's the Rams' last season there before they open their new stadium in nearby Inglewood). Then, cross the border and experience the NFL Mexico Game, a Monday-night clash between AFC West rivals at the famed Estadio Azteca. The second game, of course, comes with a small caveat, but hopefully the powers that be learned from last year's debacle that resulted in the Mexico game between the Chiefs and Rams being moved from Mexico City to Los Angeles.
Distance between stadiums: 1,855 miles
Week 12
Sunday, Nov. 24: Packers at 49ers, 4:25 p.m. ET
Monday, Nov. 25: Ravens at Rams, 8:15 p.m. ET
Here's another chance to see football in California, but the directions are reversed from Week 5. On Sunday, see the 49ers take on the Packers at Levi's Stadium, then work your way to L.A. and see the Rams host the Ravens at the Los Angeles Memorial Coliseum.
Distance between stadiums: 352 miles
Week 14
Sunday, Dec. 8: Chiefs at Patriots, 4:25 p.m. ET
Monday, Dec. 9: Giants at Eagles, 8:15 p.m. ET
Kick off this trip with a rematch of last season's AFC Championship when the Patriots host the Chiefs at Gillette Stadium. From there, head to Philadelphia and Lincoln Financial Field for the Monday-nighter between the Eagles and division-rival Giants.
Distance between stadiums: 302 miles
Week 16
Sunday, Dec. 22: Chiefs at Bears, 8:20 p.m. ET
Monday, Dec. 23: Packers at Vikings, 8:15 p.m. ET
We can't make any promises about driving conditions in the Midwest for this trip, but at least the games are tantalizingly good ones, starting with the Bears welcoming the Chiefs to Soldier Field and finishing with the Packers and Vikings squaring off in an NFC North clash at (the thankfully climate-controlled) U.S. Bank Stadium.
Distance between stadiums: 409 miles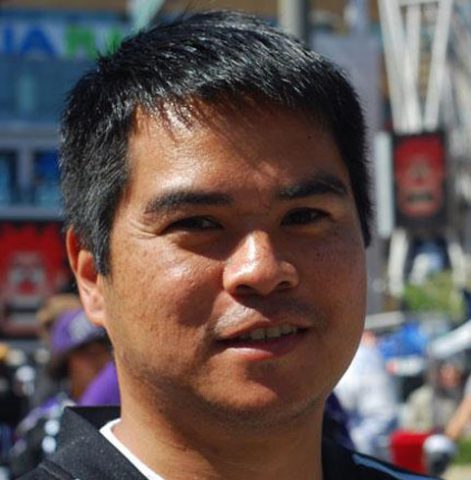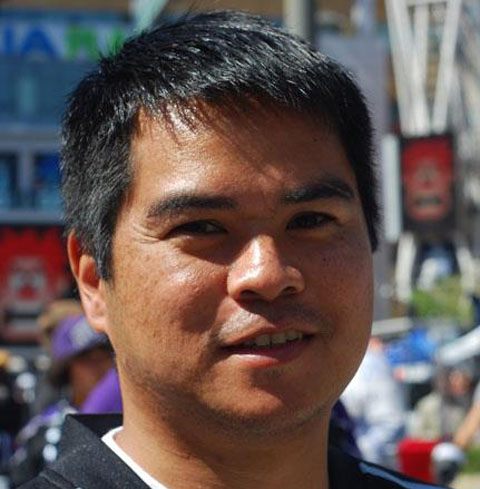 Edward de la Fuente | Itinerant Fan
I live for sports, and I love to travel. My biggest thrill is combining the two. I've been blogging about sports travel for more than a decade, and traveling for sports for twice as long.
About me | FAQ | Buy me a beer 🍺
Affiliate Disclosure
Please note that some of the links above are affiliate links, and at no additional cost to you, we earn a commission if you make a purchase. These recommendations are only for companies that we've used and have proven to enhance our sports travel experiences. To find out more about our affiliate partnerships, please read our Affiliate Disclaimer.