With the 2014-15 NHL schedule now out (and a month earlier than last season's release — good job for once, Gary Bettman & Co.! — itinerant hockey fans have the entire summer to contemplate road trip ideas for the upcoming season. You can bet such discussions have already taken place in our household, and we have quite a few thoughts about how to maximize the NHL's geography to piece together a multi-city, multi-venue trip through the league.
Of course, the trip anyone can ultimately decide on depends on many factors, including time, budget, teams you'd like to see play, etc. But, if none of those things are an issue — or you're just looking to take one good, fun NHL road trip at some point during the season — then we'd like to offer just a few humble suggestions.
1) The Eastern Seaboard opener
Canadiens at Capitals, Thursday, Oct. 9
Canadiens at Flyers, Saturday, Oct. 11
Maple Leafs at Rangers, Sunday, Oct. 12
Avalanche at Bruins, Monday, Oct. 13
Opening night in the NHL is Wednesday, Oct. 8, and you could certainly start your trip in Boston that night as the Bruins host the Flyers. But the above itinerary keeps you from having to make any U-turns. If you've got more time to spare, you could hang out in New York and check out games on Long Island (Sharks at Islanders, Thursday, Oct. 16) and Newark (Sharks at Devils, Saturday, Oct. 18) while you're at it.
2) The Midwestern jaunt
Kings at Red Wings, Friday, Oct. 31
Avalanche at Blues, Saturday, Nov. 1
Jets at Blackhawks, Sunday, Nov. 2
Penguins at Wild, Tuesday, Nov. 4
Like a trip through the old Norris Division, check out the homes of these Central Division combatants before the weather starts to get too cold in the region. (Don't let the little detail that the Red Wings are now in the Eastern Conference faze you, by the way.)
3) The Western Canada swing
Ducks at Jets, Saturday, Dec. 13
Rangers at Oilers, Sunday, Dec. 14
Rangers at Flames, Tuesday, Dec. 16
Stars at Canucks, Wednesday, Dec. 17
None of these cities are all that close to each other — to do this trip, you'll likely have to fly from city to city unless you don't mind spending all your free time sitting on Canada's very efficient Via Rail service — but it's worth it to have the chance to explore the beautiful provinces of Manitoba, Alberta and especially British Columbia. (Seriously, if you've never been to Vancouver, seeing that city alone will make it worth the trip.)
4) Warm up in the Pacific
Rangers at Sharks, Saturday, Jan. 10
Jets at Ducks, Sunday, Jan. 11
Maple Leafs at Kings, Monday, Jan. 12
Sharks at Coyotes, Tuesday, Jan. 13
Looking to escape the winter cold in January? Check out this four-city jaunt through California and Arizona — spend your weekend in Northern and Southern California, and finish up at the home of the newly christened Arizona Coyotes.
5) The "non-traditional" hockey trip
Kings at Lightning, Saturday, Feb. 7
Predators at Panthers, Sunday, Feb. 8
Lightning at Predators, Tuesday, Feb. 10
Ducks at Hurricanes, Thursday, Feb. 12
Hockey in the American Southeast sometimes gets a bad rap, but this journey would allow you to judge those markets for yourself. See the defending champs in Tampa and their SoCal brethren in Raleigh, with South Florida and Nashville sandwiched in between. (And there are a couple days off built into this trip, since you'll probably have to fly or at least drive a long way to get between all these cities.)
6) Eastern Canada (and New England) exploration
Senators at Maple Leafs, Saturday, March 28
Panthers at Senators, Sunday, March 29
Lightning at Canadiens, Monday, March 30
Panthers at Bruins, Tuesday, March 31
Cruise through the hockey hotbeds of Ontario and Quebec — and finish up your four-city trip by coming back stateside to Boston — during a time in which the playoff races will undoubtedly be heading up.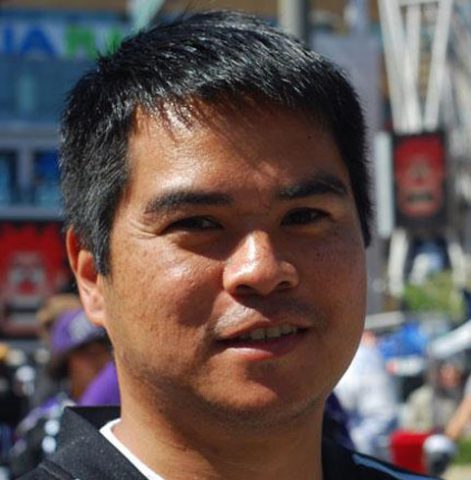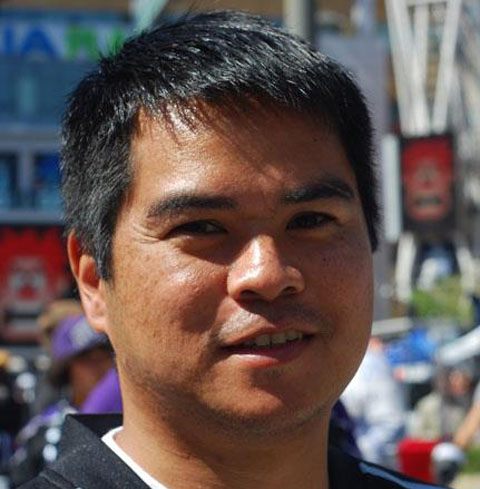 Edward de la Fuente | Itinerant Fan
I live for sports, and I love to travel. My biggest thrill is combining the two. I've been blogging about sports travel for more than a decade, and traveling for sports for twice as long.
About me | FAQ | Buy me a beer 🍺
Affiliate Disclosure
Please note that some of the links above are affiliate links, and at no additional cost to you, we earn a commission if you make a purchase. These recommendations are only for companies that we've used and have proven to enhance our sports travel experiences. To find out more about our affiliate partnerships, please read our Affiliate Disclaimer.