The NHL schedule is out, and if you're a diehard puckhead looking for a good excuse to get out and visit a few barns this winter, chances are you've already scoured it up and down looking for that right combination of dates, venues within close geographical range and appealing games.
If you're having trouble planning out that perfect trip, fear not. Examining schedules is one of our favorite hobbies here at I-Fan, and for the third straight year, we've done our best to come up with a few good ideas for hockey-related adventure. The following are our suggestions. If you've got one of your own, feel free to contact us!
1) The Eastern Seaboard opener
Tuesday, Oct. 13: Sharks at Capitals
Wednesday, Oct. 14: Blackhawks at Flyers
Thursday, Oct. 15: Predators at Islanders
Friday, Oct. 16: Sharks at Devils
Sunday, Oct. 18: Devils at Rangers
Before it gets too cold and snowy, traverse the Eastern Seaboard with this trip, catching games at five different arenas along the way. You'll get to see the defending Cup champion Blackhawks as well as an early-season Islanders game at their new home, Barclays Center. Cap it off with a Sunday matinee at Madison Square Garden as the Rangers square off against their rivals from across the Hudson.
2) Travel across eastern Canada
Saturday, Oct. 31: Red Wings at Senators
Sunday, Nov. 1: Jets at Canadiens
Monday, Nov. 2: Stars at Maple Leafs
Tuesday, Nov. 3: Lightning at Red Wings
You might want to read up on the Via Rail system to make this journey to eastern Canada's three venues. If you go by car, you might be surprised to find that Montreal and Toronto are only about a five-hour drive apart. Finish the trip by heading back across the border to catch the Red Wings at the stately old Joe Louis Arena.
3) The holiday break
Saturday, Dec. 26: Stars at Blues
Sunday, Dec. 27: Hurricanes at Blackhawks
Tuesday, Dec. 29: Stars at Blue Jackets
Wednesday, Dec. 30: Maple Leafs at Penguins
Thursday, Dec. 31: Islanders at Sabres
Looking for something to do with that week off between Christmas and New Year's? Work your way east and watch hockey while you're at it. Start in St. Louis, check out the Blackhawks' newest banner at United Center, then cross through Ohio and into Pennsylvania, and finally reach western New York. It'll be a haul — expect 4-5 hour drives between most of these cities — but you'll be doing it in the name of hockey.
4) West Coast hockey
Saturday, Jan. 9: Maple Leafs at Sharks
Sunday, Jan. 10: Red Wings at Ducks
Monday, Jan. 11: Red Wings at Kings
Tuesday, Jan. 12: Oilers at Coyotes
Live somewhere with bitter winters and dreading the arrival of snow? Then plan this trip to California and Arizona, where there'll be no snow but plenty of ice. Start in the Bay Area at SAP Center, then make your way down to SoCal for a doubleheader at Honda Center and Staples Center, and finish up in Arizona at Gila River Arena. You'll probably run into a few snowbirds along the way.
5) Southern-style puck
Saturday, Feb. 13: Predators at Panthers
Sunday, Feb. 14: Blues at Lightning
Monday, Feb. 15: Stars at Predators
Tuesday, Feb. 16: Jets at Hurricanes
Want to take a trek through the NHL's "non-traditional" markets? Wind your way through Florida, Tennessee and North Carolina, starting at the Panthers' BB&T Center. Along the way you might find a few fan bases that are more boisterous than you expected.
6) From Canadian plans to coast
Sunday, March 6: Oilers at Jets
Monday, March 7: Sharks at Flames
Tuesday, March 8: Sharks at Oilers
Wednesday, March 9: Coyotes at Canucks
Wind your way from central to western Canada with this swing that takes you to Manitoba, Alberta and British Columbia. You'll get a taste of the raucous but friendly Canadian hockey fan bases that populate these four cities, each of which possesses its own unique charm.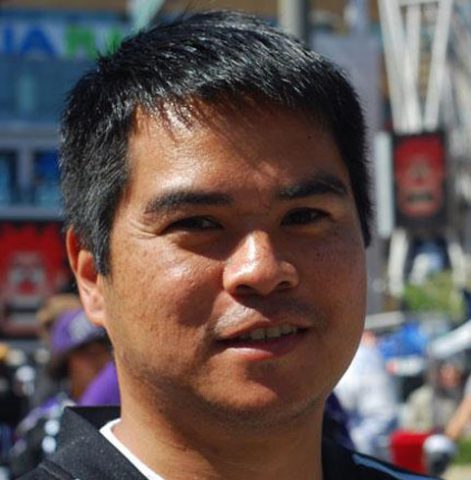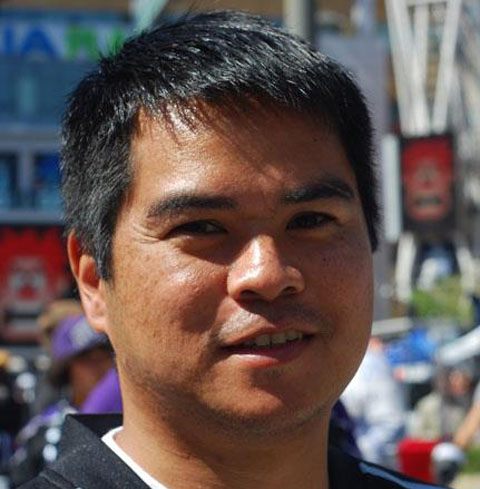 Edward de la Fuente | Itinerant Fan
I live for sports, and I love to travel. My biggest thrill is combining the two. I've been blogging about sports travel for more than a decade, and traveling for sports for twice as long.
About me | FAQ | Buy me a beer 🍺
Affiliate Disclosure
Please note that some of the links above are affiliate links, and at no additional cost to you, we earn a commission if you make a purchase. These recommendations are only for companies that we've used and have proven to enhance our sports travel experiences. To find out more about our affiliate partnerships, please read our Affiliate Disclaimer.