NHL season is nearly upon us, and the closer the games get the more we like to dream about hitting the road. As we do every season here at I-Fan, we've taken a look at the schedule for the upcoming season and allowed ourselves to dream about potential road trips. The result is below: A handful of suggested itineraries, one for each month of the season, that you can use as a head start to catch some puck around the U.S. and Canada.
A few ground rules for these itineraries:
We looked to pack as many games into as small a timeframe as possible, at least considering typical travel times (we won't suggest you travel cross-country for games on back-to-back days, for instance).
We're only looking at trips where you're traveling in the same general direction as you go from city to city (so no zig-zagging around).
We tried to limit the number of times you see a particular team to twice (admittedly difficult, as many times it's easier to plan a trip through a region because a certain team is on a road jaunt through it).
And we looked only at minimum four-city trips, because hey, longer trips are more fun.
There are undoubtedly a few other trip ideas that we passed over or simply overlooked — if you've got a trip idea you'd like to share with us, or better yet, if you've got a kick-ass trip planned, let us know about it! In the meantime, here are our ideas:
1) New season, new arena, new banner
Thursday, Oct. 5: Wild at Red Wings
Friday, Oct. 6: Islanders at Blue Jackets
Saturday, Oct. 7: Predators at Penguins
Monday, Oct. 9: Devils at Sabres
In Detroit, they're christening a new building, Little Caesars Arena. Be there for the first-regular season game, then make your way east to Columbus' Nationwide Arena and Pittsburgh's PPG Paints Arena — where you can catch a Stanley Cup Final rematch (and see the Penguins raise their latest banner to the rafters). Finish things off at Buffalo's KeyBank Center with a Columbus Day matinee.
2) Fall in Western Canada
Wednesday, Nov. 1: Devils at Canucks
Thursday, Nov. 2: Penguins at Flames
Friday, Nov. 3: Devils at Oilers
Saturday, Nov. 4: Canadiens at Jets
Hockey's just getting into the swing in early November, and the same can be said for the cold weather in Canada, so this just might be the perfect itinerary for puckhead purists. It begins at Vancouver's Rogers Arena and heads east to Calgary's Scotiabank Saddledome and Edmonton's Rogers Place. Then, finish things off by hopping on a plane to Winnipeg to see a Hockey Night In Canada matchup at MTS Centre. (And yes, you'll see the Devils twice on this trip, but hey, one game involves Taylor Hall coming back to Edmonton.)
3) West Coast swing
Saturday, Dec. 2: Devils at Coyotes
Sunday, Dec. 3: Coyotes at Golden Knights
Tuesday, Dec. 5: Wild at Kings
Wednesday, Dec. 6: Senators at Ducks
Thursday, Dec. 7: Hurricanes at Sharks
Not only does this trip put you someplace a little warmer as winter approaches, but it gives you a chance to check out the NHL's newest market. After a stop at Gila River Arena in suburban Phoenix, you're off to Las Vegas — sorry, just Vegas, as the expansion Golden Knights like to be known — to see hockey at T-Mobile Arena. Then complete the California swing by seeing the Kings at Staples Center, the Ducks at Honda Center and the Sharks at SAP Center.
4) New Year in the Big Apple
Monday, Jan. 1: Rangers "at" Sabres
Tuesday, Jan. 2: Bruins at Islanders
Wednesday, Jan. 3: Blackhawks at Rangers
Thursday, Jan. 4: Islanders at Flyers
Note the quotation marks around "at" in the first game in this itinerary — it's the Winter Classic, this season's version being held at Citi Field and the Rangers designated as the road team despite the game being in their backyard. You can watch the ball drop at Times Square the night before, and plan on staying in New York for a few days afterward, because the Islanders will be at Barclays Center on the 2nd and the Rangers back at their proper home, Madison Square Garden, on the 3rd. To round things out, hop on the train to Philadelphia on the 4th and catch the Flyers at Wells Fargo Center.
5) Going through the Great Lakes
Tuesday, Feb. 20: Sharks at Blues
Wednesday, Feb. 21: Senators at Blackhawks
Thursday, Feb. 22: Sabres at Red Wings
Saturday, Feb. 24: Bruins at Maple Leafs
Monday, Feb. 26: Flyers at Canadiens
OK, so NHL players won't be competing in the 2018 Winter Olympics in Korea. But at least there won't be a break in the schedule, meaning there are opportunities for road trips such as this one — starting at St. Louis' Scottrade Center, you'll head northeast to Chicago's United Center, Detroit's Little Caesars Arena, Toronto's Air Canada Centre and Montreal's Bell Centre. Budget for at least a week's vacation and bring your passport.
6) The season-ender
Friday, March 30: Hurricanes at Capitals
Sunday, April 1: Bruins at Flyers
Tuesday, April 3: Rangers at Devils
Thursday, April 5: Rangers at Islanders
Saturday, April 7: Senators at Bruins
Finish the regular season in style on the Eastern Seaboard — and unlike most of the other itineraries on this list, there are days off between each game on this plan, giving you the chance to unwind a bit. You'll be making your way north throughout, with stops at Washington's Capital One Arena, Philly's Wells Fargo Center, Prudential Center in Newark and Barclays Center in Brooklyn before the grand finale at Boston's TD Garden.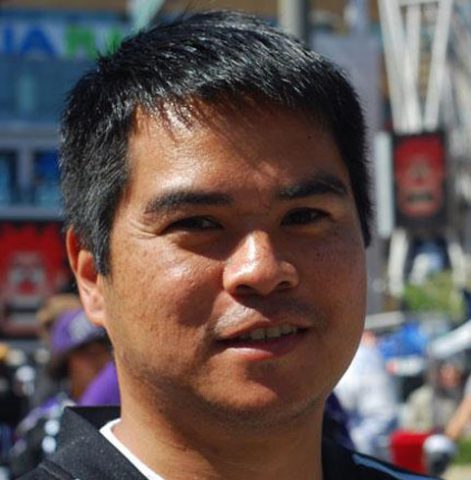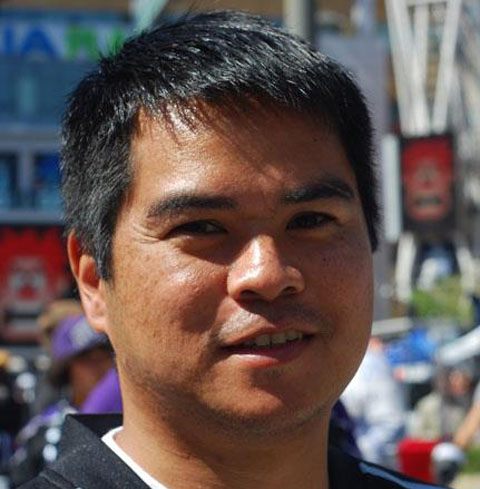 Edward de la Fuente | Itinerant Fan
I live for sports, and I love to travel. My biggest thrill is combining the two. I've been blogging about sports travel for more than a decade, and traveling for sports for twice as long.
About me | FAQ | Buy me a beer 🍺
Affiliate Disclosure
Please note that some of the links above are affiliate links, and at no additional cost to you, we earn a commission if you make a purchase. These recommendations are only for companies that we've used and have proven to enhance our sports travel experiences. To find out more about our affiliate partnerships, please read our Affiliate Disclaimer.