We're hockey nuts here at Itinerant Fan, and one of the things that we appreciate most about the NHL is that they don't waste much time getting fans excited for the upcoming season. Less than two weeks after the Stanley Cup was awarded, the 2019-20 NHL schedule dropped.
Commence travel planning.
We especially like to examine the schedule to figure out long, multi-city itineraries — opportunities to see a series of games over a short period of time, while considering travel distance and budget. As we've done for several years running, we've compiled a list of suggestions for road trips in 2019-20, which you can see below.
But first, here are the guidelines we followed:
We looked to pack as many games into as small a timeframe as possible, at least considering typical travel times (we won't suggest you travel cross-country for games on back-to-back days, for instance).
We're only looking at trips where you're traveling in the same general direction as you go from city to city (so no zig-zagging around).
We tried to limit the number of times you see a particular team to twice (admittedly difficult, as many times it's easier to plan a trip through a region because a certain team is on a road jaunt through it).
And we looked only at minimum four-city trips, because hey, longer trips are more fun.
Here's what we found for the upcoming season:
1) The rookie showcase
Thursday, Oct. 3: Jets at Rangers
Friday, Oct. 4: Jets at Devils
Saturday, Oct. 5: Blue Jackets at Penguins
Monday, Oct. 7: Sabres at Blue Jackets
Tuesday, Oct. 8: Ducks at Red Wings
The top two picks in the 2019 NHL draft both landed in the New York area, and you can see them both make their debuts on opening week. First, No. 2 pick Kaapo Kakko and the Rangers host the Jets at Madison Square Garden, followed the next night by top overall selection Jack Hughes' first game for the Devils at Prudential Center, also against Winnipeg.
From there, wind your way west to catch home games for the Penguins at PPG Paints Arena, the Blue Jackets at Nationwide Arena and the Red Wings at Little Caesars Arena.
2) Passing through the Pacific
Wednesday, Oct. 30: Canadiens at Coyotes
Thursday, Oct. 31: Canadiens at Golden Knights
Friday, Nov. 1: Canucks at Ducks
Saturday, Nov. 2: Blackhawks at Kings
This three-state jaunt begins at Gila River Arena outside Phoenix, where Phil Kessel and the Coyotes will take on the Canadiens. From there, follow the Habs to Vegas and T-Mobile Arena, where Golden Knights tickets promise to still be tough to come by. Finally, spend the weekend in SoCal with games at Anaheim's Honda Center and Los Angeles' Staples Center.
3) Late fall in the Midwest
Saturday, Dec. 14: Blackhawks at Blues
Sunday, Dec. 15: Wild at Blackhawks
Monday, Dec. 16: Capitals at Blue Jackets
Tuesday, Dec. 17: Blue Jackets at Red Wings
Hopefully before it gets too cold, take on this trip through the Midwestern states that begins at Enterprise Center, home of the defending Stanley Cup champion St. Louis Blues. This itinerary then winds through three more states, with stops at United Center in Chicago, Nationwide Arena in Columbus and Little Caesars Arena in Detroit. 
4) The Eastern Seaboard swing
Tuesday, Jan. 7: Senators at Capitals
Wednesday, Jan. 8: Capitals at Flyers
Thursday, Jan. 9: Devils at Rangers
Saturday, Jan. 11: Bruins at Islanders (at Barclays Center)
Sunday, Jan. 12: Lightning at Devils
What's not to love about this East Coast trip, which includes an opportunity to see home games for all three New York-area teams? It begins in D.C. with a Capitals game at Capital One Arena, and then after a stop at Philly's Wells Fargo Arena, you can check out games at Madison Square Garden, Barclays Center and Prudential Center over a long weekend in the Big Apple.
5) The Lake Ontario wind-around
Saturday, Feb. 1: Blue Jackets at Sabres
Monday, Feb. 3: Panthers at Maple Leafs
Tuesday, Feb. 4: Ducks at Senators
Thursday, Feb. 6: Ducks at Canadiens
This itinerary has one state, two provinces and a break for Super Bowl Sunday worked in. Begin in Buffalo, where the Sabres will host the Blue Jackets in a Saturday matinee at KeyBank Center. Then, after a break to watch the NFL's big game, continue in Toronto with a matchup between two offseason big spenders at Scotiabank Arena, then go on to Ottawa's Canadian Tire Centre and Montreal's Bell Centre for games against the visiting Ducks.
6) Take a leap down south
Thursday, Feb. 27: Flames at Predators
Friday, Feb. 28: Avalanche at Hurricanes
Saturday, Feb. 29: Flames at Lightning
Sunday, March 1: Flames at Panthers
You get an extra day to play with in 2020, so why not spend Leap Day watching some hockey? Starting in Nashville with a Preds game at Bridgestone Arena, this trip winds through the Southeast with stops at PNC Arena in Raleigh, Amalie Arena in Tampa and BB&T Center in Sunrise, Fla. 
Two caveats to this journey: One, the distances between cities may be a little prohibitive for one-day turnarounds (for example, it's about 550 miles between Nashville and Raleigh), but each of these markets are also served by Southwest and other low-cost air carriers. Second, we know we broke one of our rules by including three games involving the Flames. If you'd rather not watch Calgary that often, save Nashville for the end — the Preds will be home against Edmonton on Monday, March 2. You'll definitely have to fly from South Florida if you go that route, of course.
7) Playoff races on the prairies
Monday, March 23: Sharks at Flames
Wednesday, March 25: Avalanche at Oilers
Friday, March 27: Avalanche at Jets
Saturday, March 28: Sabres at Wild
Another trip involving longer distances, so we've spread this one out a little bit. Take on Alberta to start the itinerary, with games at Calgary's Scotiabank Saddledome and Edmonton's Rogers Place. Then, fly to Winnipeg and check out the Jets' Bell MTS Place. Finally, cross the border to Minnesota (it's a seven-hour drive, but you'll have to either rent a car or fly) to catch the Wild at Xcel Energy Center in St. Paul.
There are undoubtedly a few other trip ideas that we passed over or simply overlooked — if you've got a trip idea you'd like to share with us, or better yet, if you've got a kick-ass trip planned, let us know about it!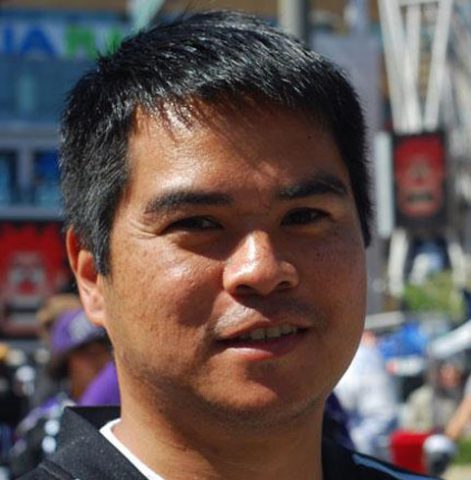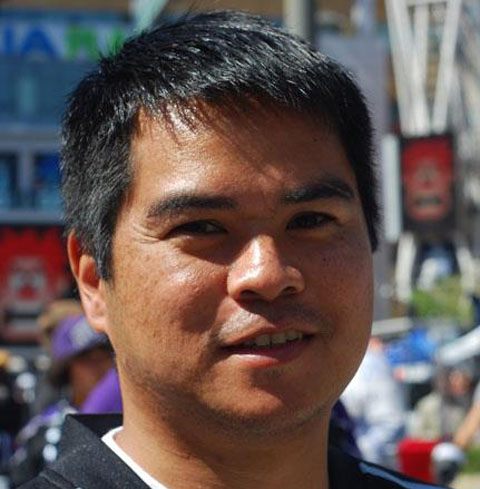 Edward de la Fuente | Itinerant Fan
I live for sports, and I love to travel. My biggest thrill is combining the two. I've been blogging about sports travel for more than a decade, and traveling for sports for twice as long.
About me | FAQ | Buy me a beer 🍺
Affiliate Disclosure
Please note that some of the links above are affiliate links, and at no additional cost to you, we earn a commission if you make a purchase. These recommendations are only for companies that we've used and have proven to enhance our sports travel experiences. To find out more about our affiliate partnerships, please read our Affiliate Disclaimer.