And so, as of Tuesday afternoon at around 3:30 p.m. or so Pacific time, Los Angeles officially became part of the NFL again. While we all get used to saying "Los Angeles Rams" again, it's interesting to note that the return of pro football to the Southland means a lot of different things to different people. This being a sports travel blog, it means we can talk about helping NFL fans from all over plan future trips to L.A. But personally, the news brings about a whole range of emotions for me.
I grew up in Southern California, and became a sports fan around the time the Rams and Raiders were going strong in the L.A. area — both teams were making the playoffs on a semi-regular basis and had their fair share of star players to get behind. My increasing interest in sports meant my dad took me to a few Rams games at Anaheim Stadium, and Jim Everett, the Rams' quarterback at the time, quickly became one of my favorite players.
Both franchises skipped town after the 1994 season, but by then I had reached high school and converted to being a Chargers fan (more on that later). I don't remember too much about that time, my interests at that point having been drawn to getting into college, meeting girls and driving cars (not in that particular order). However, the most prevalent feeling I know I had was indifference. In L.A., there's just too much going on to sweat losing a pro sports team unless you've gotten totally invested in them, and I just wasn't there with either franchise. But I know many who were, and over the years I can count maybe a dozen L.A.-area residents I've met who have said that the loss of the Rams killed their interest in the NFL entirely.
Some of the common perceptions about L.A. sports fans I've heard in the buildup to the NFL's return are as follows:
Fans in L.A. don't care enough to support an NFL team, that's why the Rams and Raiders left in the first place.
The team that moves had better win, otherwise fans will stop coming.
There's too much to do in L.A. anyway, why add pro football to the mix?
My rebuttals to each of those are:
Believe me, they care. They don't show it in the same way that fans on the East Coast or Midwest might (aka wear their heart on their sleeves all the time), but I can attest first-hand that people here care deeply about sports.
That might be true, but then again, what perennial losing franchise consistently plays to sellout crowds? When teams are always losing, people get indifferent. That's the way it is everywhere.
Yes, there is a lot to grab people's attention here. But the NFL has been away from L.A. long enough that people will get interested just for the novelty. And add that to the legions of passionate fans already here who have had nothing to cheer about for 20 years, and the Rams will have plenty of fans to draw from upon their return.
As the news came in on Tuesday, I found myself getting unusually excited about the Rams' return — not so much because of the Rams returning but because of the thought of a new stadium being built in the region. The facility being proposed for Inglewood — right across the street from where the Forum stands — has been described as "transformational" by NFL owners. Maybe so for the NFL, but also for the Southland in that it can attract Super Bowls, Final Fours, college bowl games and many other big events that previously were reserved for megastadiums like AT&T Stadium in Arlington. What sports fan doesn't get excited about such events coming to their backyard?
In the end, I'm happy for the friends I mentioned above, the ones who said they gave up on football when the Rams and Raiders left town. I work with one of them, and he was practically glowing over the news. Maybe not all of them took to the streets in celebration, but believe me, it was big news around these parts.
And of course, there might be two teams in L.A. by next season if the Chargers exercise their option to come join the Rams, which for me would be bittersweet. I became a Chargers fan in the early '90s because of sports-talk radio, which is how I got my news in the days before the internet. The dominant sports-talk station those years originated out of San Diego (actually, Tijuana, Mexico) and much of the chatter revolved around the Chargers. Once the NFL left L.A., it became easy to embrace the Chargers since they were the only team left within driving distance.
If the Chargers moved up to L.A., their games would be much easier to attend for me, and yet, I know it wouldn't be the same. They're the San Diego Chargers to me — they even have a catchy little disco ditty that they would no longer be able to use if they left — and I think San Diego deserves to keep them. But that's the way it is with relocating franchises: One fan's joy is another's heartbreak. And just like the idea of pro football in L.A. again, it's strange how many different emotions are invoked in this whole process.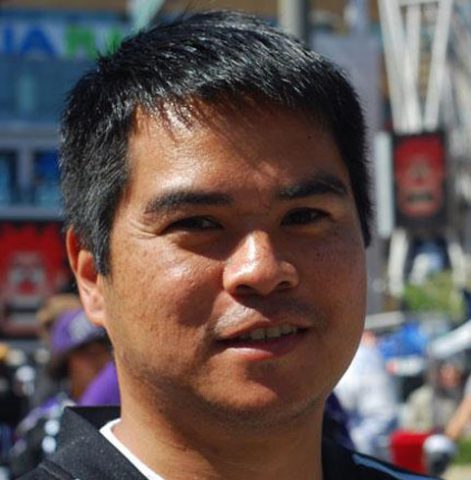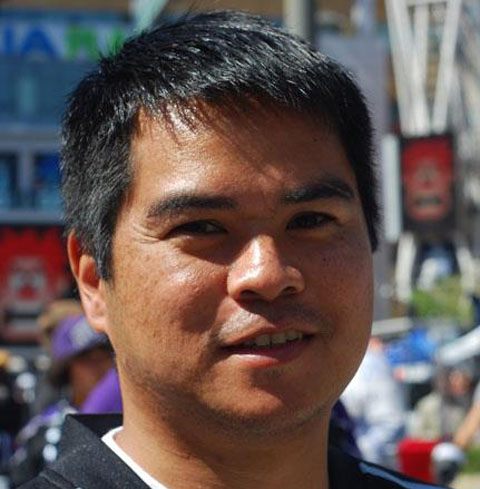 Edward de la Fuente | Itinerant Fan
I live for sports, and I love to travel. My biggest thrill is combining the two. I've been blogging about sports travel for more than a decade, and traveling for sports for twice as long.
About me | FAQ | Buy me a beer 🍺
Affiliate Disclosure
Please note that some of the links above are affiliate links, and at no additional cost to you, we earn a commission if you make a purchase. These recommendations are only for companies that we've used and have proven to enhance our sports travel experiences. To find out more about our affiliate partnerships, please read our Affiliate Disclaimer.