(This was written by Mrs. Fan and originally posted on Not Another Hockey Blog.)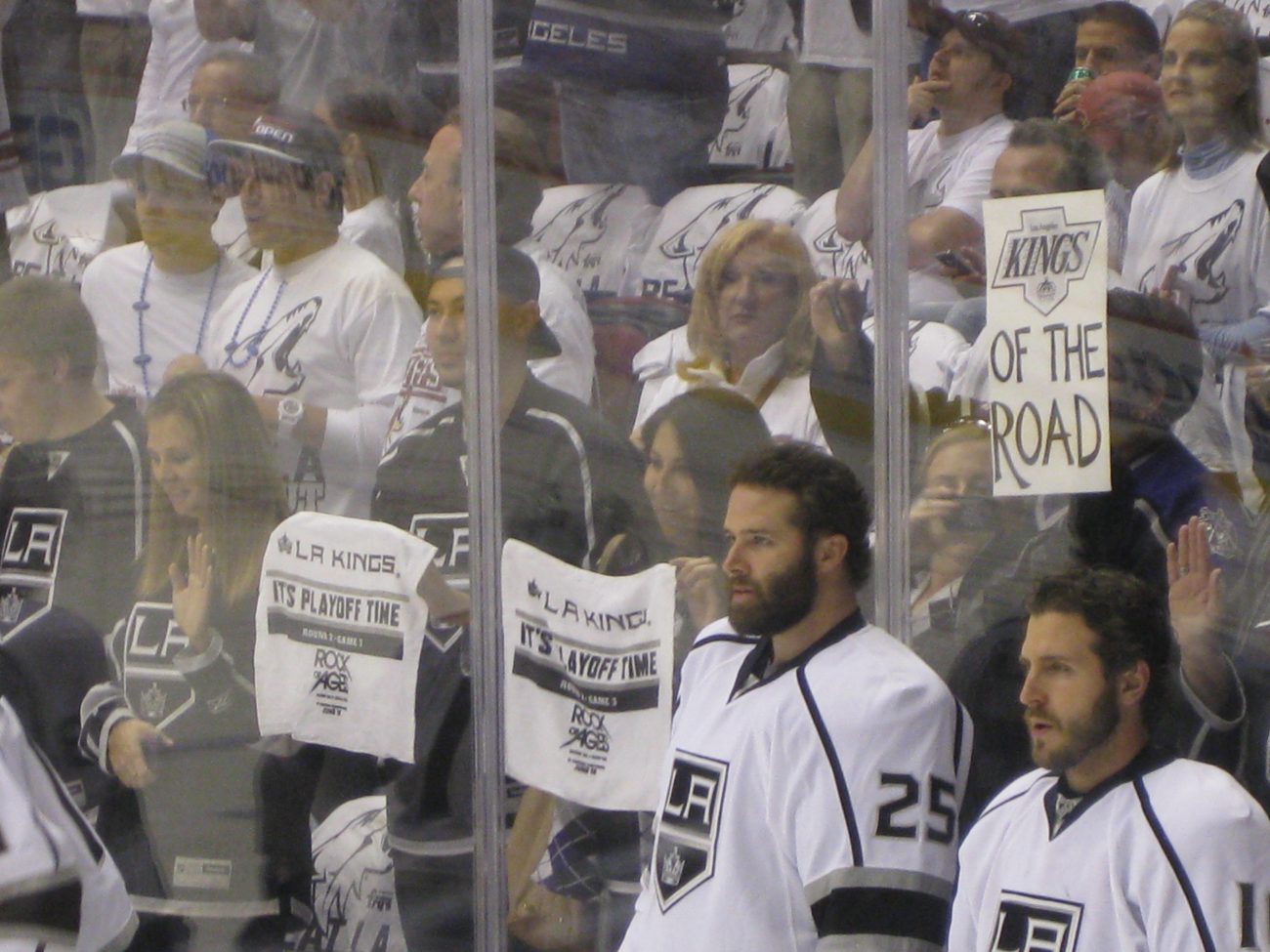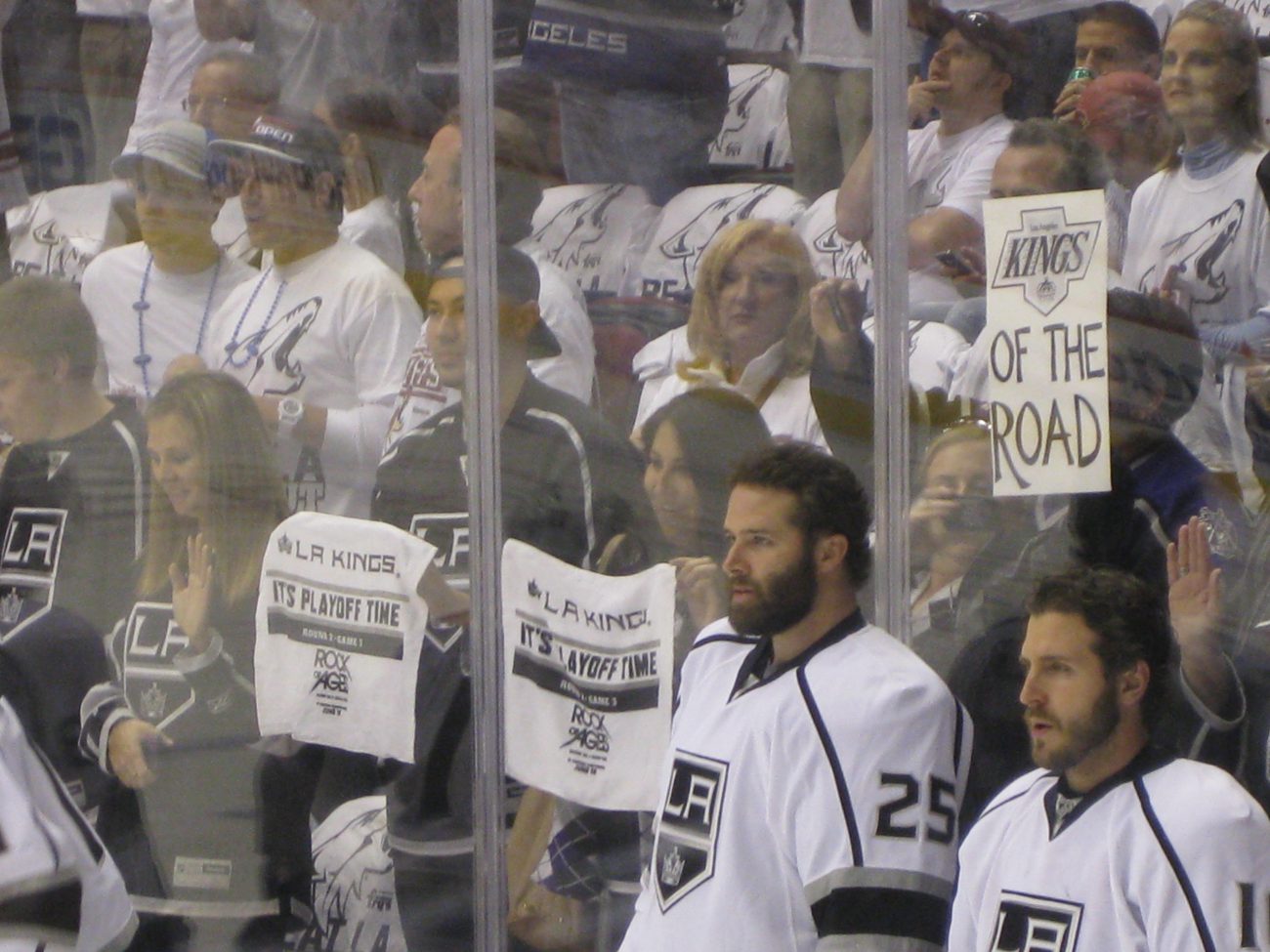 The 2012-2013 NHL schedule came out on Thursday, and in my household, it's akin to Christmas. (Well, the unveiling of the NFL and USC Trojan football schedules are similarly huge events in our house.) Mr. Fan and I enjoy sports-related travel — as illustrated by this blog. We don't plan vacations to Europe or weeklong stays on the beach in Hawaii — no, we analyze schedules and see if we can do things like go to Minneapolis and watch a Twins game one night, see USC play Minnesota the next day and then see some guy named Brett Favre hurl a football to top the weekend. (Sadly, it was too early in the year for a Wild game, otherwise we would have been all over that.)
The NHL has several city clusters that make trips like this possible without you needing to be a jet-setting millionaire. (Hey, I'm as middle class as they get … and I'm a religious saver.) So, if you want to follow around your favorite team, or you just love hockey, here are some ways you can maximize your travel (with some bonus flavor if you're so inclined):
The Eastern Seaboard
The joy of the northeastern United States is how close all the major cities are to each other. (Having formerly lived in Delaware, this is the one thing I really miss about the opposite coast.) Washington, Philadelphia, New York, Newark and Boston are all accessible via Amtrak, with no more than a couple of hours separating each city. Each city also has excellent public transit, which is important if you need to get around town and need to save money, since renting cars and flying in airplanes is more expensive than say, trains and walking.
Right off the bat, the first weekend of the NHL season offers some awesome travel possibilities between Philadelphia, Washington and NY/NJ (again, all approximately two hours away from each other via train):
Thursday, October 11: Boston at Philadelphia (7 p.m. local time)
Hop a train the next morning and see New Jersey at Washington (10/12, 7 p.m. local time)
The next day (10/13), hop another train to the NY/NJ metro area and you've got two options: Boston at New Jersey (7 p.m. local time) or Philadelphia at NY Islanders (7 p.m. local time)
Bonus flavor: If you happen to be an NFL fan as well — maybe you're a Philly fan and you're following the Flyers around, for instance — there are some football games you can easily get to on Sunday, October 14:
If you wanted to stay in the New York area, the New York Jets are home at the Meadowlands vs. the Indianapolis Colts (1 p.m. local time).
If you love all things Philadelphia, the Philadelphia Eagles host the Detroit Lions (1 p.m. local time).
If you happen to be from the Washington or Baltimore area and are heading back home after three days straight of hockey, or maybe you're a fan of the Beltway teams, the Ravens host the Cowboys at 1 p.m. local time, and the Redskins host the Vikings at 4:15 p.m. local time.
Non-Eastern Seaboard-related bonus flavor: If you happen to be in Nashville, there is a football/hockey double you can pull off: the Titans play the Pittsburgh Steelers on Thursday, October 11 (8:20 p.m. local time), and the Predators play the Blues on Saturday, Oct. 13 (8 p.m. local time). And hey, Nashville is pretty cool.
The Midwestern Swing
The Midwest has Minneapolis, Detroit, Chicago, Columbus and St. Louis. Most of these cities are separated by a five- or six-hour car ride (Chicago, for instance is about that distance to all the other points listed above except Minneapolis). If you're willing to do a lot of driving — hey, road trips are fun! — you could conceivably drive, but you can also fly to all these cities if you really wanted to, since they're all one-plus-hour flights. Southwest Airlines serves all five cities, and it's what I happen to fly when I want to fly cheap.
If you want to see the defending Stanley Cup Champion Los Angeles Kings (man, it felt weird to type that), there's a Midwestern swing for you in November:
Tuesday, November 27: Kings at Blackhawks (7:30 p.m. local time).
Take a day to drive or fly to Detroit to see the Kings play the Red Wings on Thursday, November 29 (7:30 p.m. local time). Remember, you're changing time zones!
If you have the cash, hop a plane, or if you don't have cash, make the four-hour drive to Columbus the next day to see the Kings play the Blue Jackets (11/30, 7 p.m. local time).
Bonus flavor: Again, if you're an NFL fan, the Chicago Bears host the Seahawks on Sunday, December 2nd at noon local time. (Sadly, neither the Bengals or Browns play on the 2nd, which would be easier to get to if you had to end your trip in Ohio.) If you started your trip in Chicago and got there the weekend before, the Bears host the Vikings on Sunday, November 25th at noon local time.
O Canada (Eastern-style)
Toronto, Ottawa and Montreal are a nice cluster of cities, and really, seeing hockey in Canada is pretty danged cool. Montreal is my favorite city on the planet. Toronto is pretty cool. I've never been to Ottawa but I'm hoping to go (more on that later). Toronto and Ottawa are about a four- or five-hour car ride apart, while Ottawa and Montreal are a more manageable couple of hours apart. Via also serves all three cities by train (and I'm sure you can fly cheaply, though I'm not sure what the cheap Canadian airline equivalent is).
If you'd like to get your Canadian hockey on, here's a possibility for you in late January/early February:
Thursday, January 31, 2013: Edmonton at Ottawa (7:30 p.m. local time)
Spend some time in Ottawa, or head on over to Montreal, where you can soak in an entire weekend of hockey: Saturday, February 1 is Islanders at Canadiens (1 p.m. local time) and Sunday brings you Senators at Canadiens (1 p.m. local time).
Fly or take a train to Toronto on Monday, February 4 to see the Flames at Maple Leafs. (OK, so maybe you have to skip one of those Montreal games to travel feasibly.)
Bonus flavor: All three cities have various attractions in addition to hockey. But if you've never been to the Hockey Hall of Fame in Toronto, get thee there. My other favorite thing to do in Toronto is lay face down on the glass floor at the CN Tower and see the thousands of feet below. (Can you tell I'm not afraid of heights?)
California Dreamin'
OK, so maybe people come to California for 10,000 other reasons besides hockey. But hey, we have three NHL teams! We have two Stanley Cup Champions! (Your turn, San Jose.) And it's relatively easy to see all three teams when the schedule allows. Los Angeles and Anaheim are about a 45-minute drive (without traffic … oh, wait, that's not possible … it's more like two hours with lots of traffic), and San Jose is either a six-hour drive (if you take the boring route) or a one-hour flight.
So if you're thinking spring and want some California flavor, here's a trip you can do:
Saturday, March 2, 2013: Start in San Jose and take in the Kings vs. Sharks (7:30 p.m. local time).
Spend a few days in the Bay or make your way to L.A. early and then head to Anaheim to see Kings vs. Ducks on Wednesday, March 6 (7:30 p.m. local time).
The next day (Thursday, March 7), head to L.A. to see the Stars vs. Kings (7:30 p.m. local time). Or, if you've got a week to kill in the Golden State, see the Flames vs. Kings on Saturday, March 9 (7 p.m. local time).
Bonus flavor: If you've never been to California, and are willing to make really long drives, do yourself a favor and take the 101 (either going north or south). It's the more scenic route. It may take you anywhere from 8 to 10 hours to get from San Jose to Los Angeles, depending on how many stops you make, but you also get to go through San Luis Obispo and Santa Barbara. The Central Coast of California is highly underrated and really beautiful.
If you really have a lot of time to spare and are not afraid of tiny, curving roads or cliffside driving, take State Route 1 (aka Pacific Coast Highway) all the way down the coast. It can take you anywhere between 10 to 12 hours, but it's worth it. Monterey, Big Sur and Malibu are all along this route, and the cliffside vistas are amazing. A writer friend of ours from Philadelphia did this drive while he was covering baseball in California — he was able to do it over All-Star Break a couple of years ago, and he went from San Francisco to Anaheim — and he said it was the coolest thing he's ever done.
More bonus flavor (sports-style): If you're into baseball, Spring Training starts up around this time, and Phoenix, the hub of the Cactus League, is a mere five-hour drive from Los Angeles.
The Ultimate Itinerary
Once the NHL schedule was released, Mr. Fan and I pored over it and came up with an actual itinerary that we're going to attempt this December. As I mentioned before, we're not uber rich, and part of this itinerary is only possible because I have a crapload of frequent flyer miles and can fly free to Pittsburgh, and we have free lodging in Toronto (thanks, family). But this ultimate itinerary (if we can pull it off) fulfills a couple of desires for me: 1) Seeing the Steelers in Pittsburgh (I am a Steelers fan and I have never seen them play at home); and 2) watching hockey in Canada.
So here is this epic trip:
Sunday, December 9: San Diego Chargers at Pittsburgh Steelers (1 p.m. local time). (Aside: Mr. Fan is a lifelong Chargers fan. This should be fun.)
Monday, December 10: Winnipeg Jets at Pittsburgh Penguins (7 p.m. local time)
Tuesday, December 11: Winnipeg Jets at Toronto Maple Leafs (7 p.m. local time)
Thursday, December 13: L.A. Kings at Montreal Canadiens (7:30 p.m. local time)
Saturday, December 15: L.A. Kings at Ottawa Senators (2 p.m. local time)
And then we go home on Sunday. The Buffalo Bills were actually playing at home that Sunday (we plan to drive back to Pittsburgh via Buffalo from Ottawa), but we decided we actually needed to go home at some point, and well, NFL games are expensive. Oh well.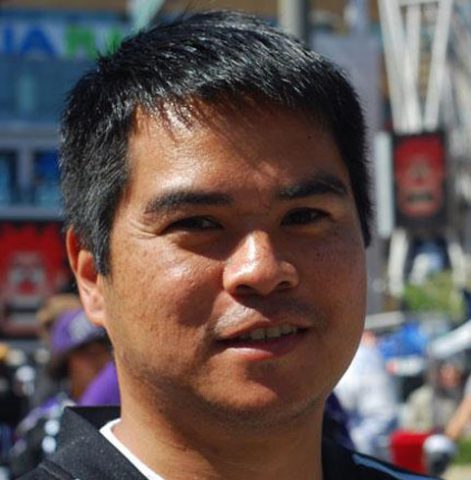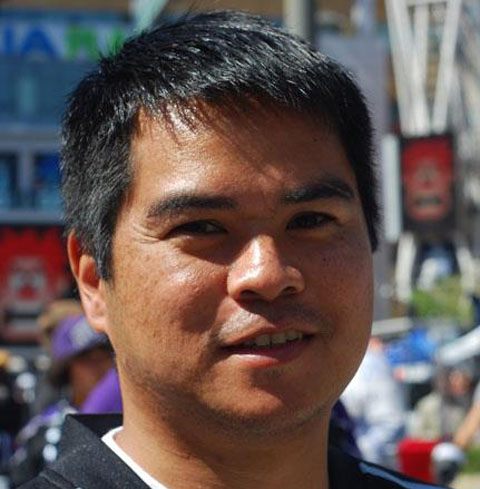 Edward de la Fuente | Itinerant Fan
I live for sports, and I love to travel. My biggest thrill is combining the two. I've been blogging about sports travel for more than a decade, and traveling for sports for twice as long.
About me | FAQ | Buy me a beer 🍺
Affiliate Disclosure
Please note that some of the links above are affiliate links, and at no additional cost to you, we earn a commission if you make a purchase. These recommendations are only for companies that we've used and have proven to enhance our sports travel experiences. To find out more about our affiliate partnerships, please read our Affiliate Disclaimer.