I love convenience. I don't think I'm in the minority on this — I love it when things are easy. I particularly love it when I buy tickets for a sporting event and, instead of waiting a week for those tickets to show up in the mail, I can just print them out and enjoy the peace of mind of having them already in hand — not to mention the joy of staring at them, knowing that I'll get to attend said event.
I also am quite sentimental. I save just about everything as long as it has some sort of personal meaning. I have shoeboxes filled with old Christmas cards, old photos — and old tickets to sporting events. Yes, I have ticket stubs going all the way back to 1986, and every once in a while when I'm feeling kinda sentimental, I open up the box and go through my ticket stubs so that they can remind me of all the good times I've had at stadiums around the country.
I've found that these two ideals, convenience and sentimentality, aren't exactly complementary. Case in point: For Los Angeles Kings games over the last few seasons, I've been getting exclusively print-at-home tickets, which normally get folded up 10 different ways and stuffed in my pocket after they're used to get me in the arena and help me find my seat. Two days later I find them sitting on my desk, ink-smudged and creased beyond repair, and so I typically throw them away. No big deal, right? I go to so many Kings games that they sometimes blend together anyway. And maybe that means I'm not as sentimental as I thought I was.
But then the Kings' Stanley Cup run happened. I attended five games during that time, and had print-at-home tickets for four of them (the fifth, I didn't have a choice but to pick the tickets up at will call on game day). Now, I'm looking at those tickets — ink-smudged and creased beyond repair — and wondering how I can salvage them for framing or scrapbooking or whatever I decide to do with them.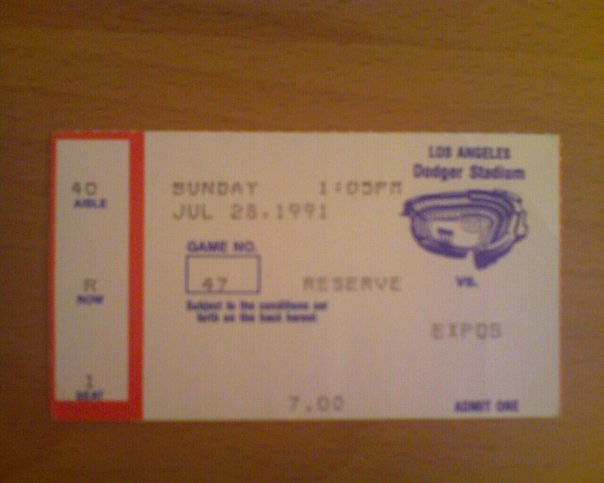 And that's the dilemma I sometimes run up against. OK, in the grand scheme of things it's not worth losing sleep over — if the game was that special that I'm thinking about years later, I'll also have my memories and, in most cases, my photos to remind me of it. But I've also thought of the ticket stub as sort of a certificate of authenticity — proof that I was there, both to myself and anyone who may want to doubt me. Here's an example: Every once in a while someone asks me if I've ever seen a no-hitter live. When that question comes up, I proudly say, "Yes — a perfect game, in fact." As in, Dennis Martinez's perfecto at Dodger Stadium on July 28, 1991 (I was still a kid back then and we went to that game only after months of me begging my parents to take me to a Dodger game, but that's another story for another blog post). The response is usually wonderment, but sometimes the person looks ready to call BS, and so that's why I keep the ticket stub around (see photo at left) just to convince any naysayers.
Of course, you can still do this with print-at-home tickets, but it just isn't the same — kinda like if the college from which you graduated just emailed you a PDF diploma to print out instead of a nice document on heavy paper stock and embossed with the school seal. I particularly like the fancy embossed tickets adorned with team logos and photos of current players, but typically you only have access to that if you're a season ticket holder, or, if you bought on StubHub, you're willing to wait for the seller to send the hard tickets through the mail.
I'm certainly a believer that there's a place for both types of tickets in this modern world, but I think I recently discovered for myself which form I prefer. A few weeks ago, I bought tickets for a Pittsburgh Steelers game in December — the first step in fulfilling a long-ago promise to Mrs. Fan that I'd take her to see her favorite team at home. I bought them through Ticketmaster online, and near the end of the purchasing process, the prompt asked me how I wanted my tickets delivered. Maybe I was swayed partially by the fact that it cost $2.50 to print at home, and it was free to have them mailed (Can someone explain to me why this is? Seems like reverse logic to me), but I chose the latter. A week later, the tickets came in the mail, and they looked like standard Ticketmaster tickets except for the Steelers logo in the corner and as part of the ticket background. I showed them to Mrs. Fan and we both marveled over the tickets' little personal touches. If anything, that proves to me that sentimentality is a powerful thing.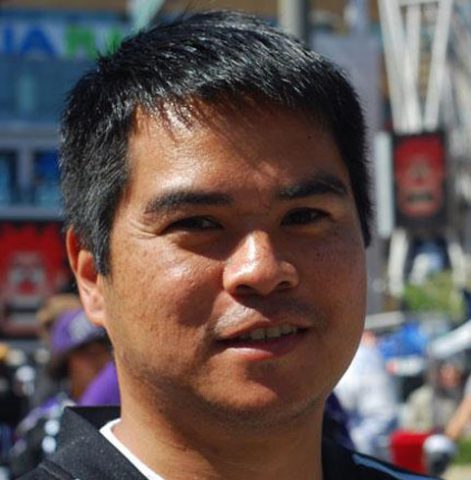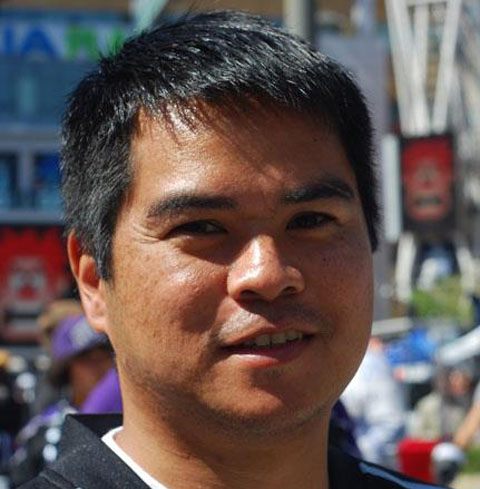 Edward de la Fuente | Itinerant Fan
I live for sports, and I love to travel. My biggest thrill is combining the two. I've been blogging about sports travel for more than a decade, and traveling for sports for twice as long.
About me | FAQ | Buy me a beer 🍺
Affiliate Disclosure
Please note that some of the links above are affiliate links, and at no additional cost to you, we earn a commission if you make a purchase. These recommendations are only for companies that we've used and have proven to enhance our sports travel experiences. To find out more about our affiliate partnerships, please read our Affiliate Disclaimer.