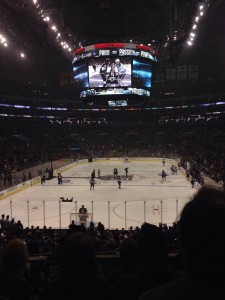 As long as this site has been in existence, I've struggled to come up with an eloquent (or, barring that, abbreviated) way to explain what my quest is. The idea is this: My goal for a long time has been to visit every stadium in use in the four major North American sports, and this site was invented to help chronicle that pursuit.
But one of my Twitter follows, Sean at @sportsroadtrips, posted something on his blog recently that crystallized it all for me. (By the way, he's worth a Twitter follow and/or blog subscription, having just completed a season-long tour of all 32 NFL stadiums, and his sports travel proficiency has reached levels that I can only dream of at the moment.) He put forth a term that I've never heard before: Club 122. The number 122 signifies the combined total of teams in the NFL, NBA, NHL and Major League Baseball, and to gain membership in this club, you have to see all 122 of those teams at home at least once. (This also means that you can't, for example, go to Madison Square Garden once and then say you've covered both the Knicks AND Rangers — you have to see both teams in two separate games.)
Club 122, no doubt, is a difficult thing to attain, and not many people have the time, resources or support to pursue it. I, of course, am pursuing it, but at a snail's pace, as our list of Itineraries compiled over four years will suggest. While I was on the subject, I went through the trouble of counting out how many of the current 122 I've seen overall, and I'm at a robust 61 — exactly halfway there (for now, as you'll see below). Here's the complete breakdown:
MLB: 26
ARI, ATL, BAL, BOS, CHC, CHW, CIN, CLE, COL, DET, HOU, KC, LAA, LAD, MIL, MIN, NYM, NYY, OAK, PHI, PIT, SEA, SD, SF, STL, TOR
(Only missing Marlins Park, Tropicana Field, Nationals Park and Rangers Ballpark.)
NFL: 11
ARI, CAR, DEN, GB, MIN, NYJ, PHI, PIT, SD, SF, WAS
(About to lose two with Candlestick and the Metrodome meeting their demise, though! /sadface)
NBA: 8
BKN, CHI, DEN, GS, NYK, PHI, SAC, TOR
(I've stated before that the NBA is a distant fourth among the four leagues for me, but the fact I can't count EITHER of the LA teams when I live here in SoCal is a major fail on my part.)
NHL: 16
ANA, BOS, COL, DAL, DET, LA, MTL, NYI, NYR, OTT, PHI, PHX, SJ, STL, VAN, WAS
(Being a hockey nut, hopefully I'll have opportunities to get to the other 14 sooner rather than later.)
I've got a long way to go, quite honestly, and it might take me a few more years to reach Club 122. But I plan on having a blast trying to knock off 61 more venues. That really is the point, isn't it?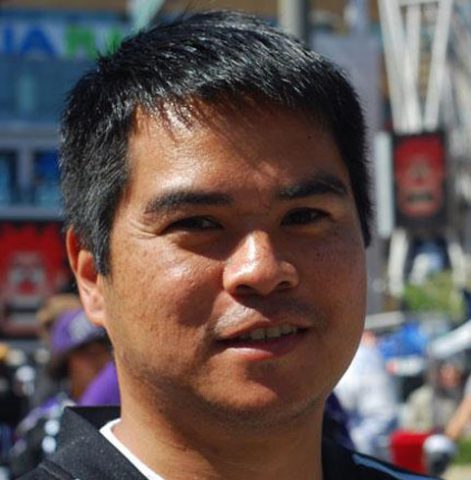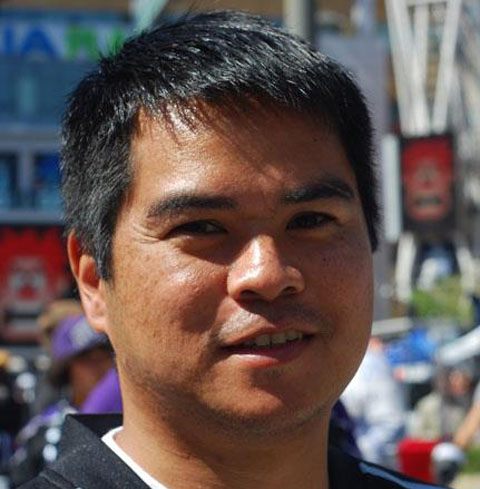 Edward de la Fuente | Itinerant Fan
I live for sports, and I love to travel. My biggest thrill is combining the two. I've been blogging about sports travel for more than a decade, and traveling for sports for twice as long.
About me | FAQ | Buy me a beer 🍺
Affiliate Disclosure
Please note that some of the links above are affiliate links, and at no additional cost to you, we earn a commission if you make a purchase. These recommendations are only for companies that we've used and have proven to enhance our sports travel experiences. To find out more about our affiliate partnerships, please read our Affiliate Disclaimer.