(Editor's note: In the interest of fairness, and since I strive to operate as nonpartisan a blog as possible, I'm letting my buddy Jersey Boy write a guest entry on attending the Jets-Chargers playoff game at Qualcomm Stadium last Sunday from a visiting fan's perspective. After all, he was the one who flew cross-country to be there, not me. So I'll let him take it away, and I'll stand back and try not to let the twisting of the knife hurt me too much…)
---
By Pete DiVito
From the time I turned 16 through my 24th birthday in 2003, the New Jersey Devils won three Stanley Cups, which for many sports fans is more championships than their teams will combine to win during their lifetime. For that reason, I try to keep the complaining to a minimum when griping about my teams – the Mets, Jets, and Devils (the Knicks and I have had a rocky relationship since the start of the 2000s, and I don't see it ending anytime soon).
With that said, these last few years have left me to wonder if I really did sell my sports soul to the Devil in exchange for those three championships. Since that time, I have seen the Mets blow a Game 7 at home in the NLCS (Thank you, Yadier bleepin' Molina), then collapse in consecutive seasons on the final day of play. I've watched Doug Brien miss a pair of field goals in the AFC divisional round in Pittsburgh in 2004 – either of which probably would have propelled Gang Green into the AFC Championship Game, and then last season's collapse from 8-3 to 9-7 and out of the playoffs (thanks, Brett Favre). Last April, the Devils blew a 3-2 series lead and a 3-2 lead in Game 7 to the Hartford Whalers – eh, Carolina Hurricanes – when Hall of Fame goalie Martin Brodeur inexplicably allowed two goals in the final 120 seconds of regulation. Stunning doesn't begin to sum up that loss for a team that captured the Atlantic Division crown despite Brodeur missing approximately 50 games due to injury.
I felt I reached my breaking point this past June, when I was fortunate enough to witness perhaps the greatest regular-season loss in Mets history when Luis Castillo misjudged a game-ending pop to second base off the bat of A-Roid, dropping the ball and allowing the tying and winning runs to score. What followed was a meltdown of epic proportions by yours truly, which included flinging items off the upper deck of Yankee Stadium and a verbal tirade on the 4 train home that was legen…(wait for it)…dary! From that day forth, the Mets forever became the 'Stems' to me, a term which was coined by Keith Hernandez because they were a backwards franchise.
Back to the Jets. Since the final month of the 2007 football season, I have been employed by the Jets as a media relations assistant on gamedays. This job has allowed me to attend the last 18 regular-season home games at The Meadowlands (Jets fans do not refer to our home field as 'Giants Stadium'), and during that stretch I have seen the good, the bad, and the ugly side of Gang Green. I was there to witness their win over the Pats in week two as well as their 37-point drubbing of the Bengals on a cold Sunday night less than three weeks ago. I also witnessed the Jets throw six – SIX – interceptions in a overtime loss to Buffalo, Ted Ginn return two kickoffs 100+ yards to singlehandedly defeat the Jets, and a pair of losses in the final minutes to Atlanta and Jacksonville. I'm not sure I can recall a season in which I experienced more mood swings than this one.
When the Jets qualified for (or 'backed in,' if you're a hater) the playoffs and shuffled off to Cincinnati, I contemplated making the trip. However, I was scheduled to work that afternoon, and being honest, sitting in freezing temps at Paul Brown Stadium didn't quite appeal to me. I did promise myself that, if the Jets were able to win the contest, combined with a Ravens win over New England which would send the Jets to San Diego, I would investigate making the trip. I should have prefaced this by saying that I have been anxious to see the Jets play a road contest for several years now, but I was never in a position to do so, whether it be because of work or finances. This year, my wife and I discussed going to see the Jets play in Tampa against the Bucs – a December trip that would have been a real nice break from the temps up North – but we decided against it for a myriad of reason, none of which are worth going into.
So the Jets knock off the Bengals and the Ravens roll the Pats, and the Jets are off to the left coast. The schedule makers were nice enough to instill the Jets as the late game on Sunday, which was the only possible time slot which would allow me to make a trip out west. Because of my work schedule, the only way to do this trip was to fly out of Providence Sunday morning and fly home later than evening (had to work Monday). To my surprise, I was able to find a round-trip ticket in the time slots I needed for less than $300 ($260, to be exact) – a ridiculously good price for a trip that just a few years back cost me almost $500 in air fare.
With that price in mind, I contacted the Jets about getting a ticket for the contest, and they were able to hook me up for face value. Knowing all along that Mr. and Mrs. Fan were making the trip down from Cowtown for this game, I reached out to them to inquire about transportation to and from the airport to Qualcomm. They were more than willing to help me out, and that sealed the deal. I told the Jets I was in for one ticket, booked my flight, and spent the rest of the week thinking about very little outside of this game.
I set the alarm for 4:20 Sunday morning, arrived at T.F. Green Airport around 5 am, and was on my way to Washington D.C. before I knew it. The only fear I had about this trip was whether or not my connecting flight to San Diego would be delayed, but when I boarded that flight around 8:30 am, I knew nothing would stop me from getting to the game on time. I landed about 30 minutes prior to schedule (10:30 am), and Mr. and Mrs. Fan picked me up from there and off we went to Mission Valley to catch the rail to the Q. Upon arriving at Jack Murphy Stadium (it will always be 'The Murph' to me), it struck me that I actually there. I'd finally made it to a road game, and all those visions I'd had in the days leading up to the game were finally a reality. It was a little surreal…and the game had not even begun!
Unbelievably, the game went my way. And when Thomas Jones plunged forward for the first down that clinched the game, I yelled, "We're going to Indy, bitches!" By far the most obnoxious thing I said all day. What a surreal moment. All those days I spent imagining what it would feel like if they won, and it could not compare. It was going to be a great trip to San Diego win or loss (or so I told myself), and it became perhaps the most memorable sporting event I've ever been to. (NOTE: I was in attendance for the Jets' 41-0 blowout of Peyton Manning and the Colts on Wild Card weekend in 2002 – and while it was never a close game, it was pure euphoria for 60 minutes, and Chad Pennington looked like he was on his way to greatness. The two are neck-and-neck.)
This is when I grabbed my camera. I wanted to capture the Jets in victory formation, and the final kneel down by Mark Sanchez. From there, I spanned as many photos as I could of the on-field celebration – many of them fuzzy, but I captured a few sharp images. I just wanted to capture as much of this moment as possible, all the while realizing that Mr. and Mrs. Fan probably want to get the (blank) out of here and get on the road back.
After a few moments of watching the Jets celebrate and taking pics, I walked five sections over to meet my friends. I've been in Mr. Fan's position many times before, so I kept quiet – nothing worse than having someone rub in a stomach punch loss. I had two requests – 1) a photo of me with the field/scoreboard in the background, and 2) I wanted to hit the souvenir stand and grab a Jets/Chargers t-shirt (I promised myself I'd drop $30 on one if they won the game). After that, we talked about how the game went and where it all went wrong for the Chargers/right for the Jets as we boarded the rail.
A few hours later, I was sitting at the airport, and I went back through all of the text messages that had been sent to and from me during the course of the game. I wanted to relive all of the emotions I was feeling during that time, and enjoy this win as much as possible. The only other time the Jets had advanced to the AFC Championship game was in 1998, when they build a 10-0 lead at Denver, only to commit four second-half turnovers and lose 23-10. Add that to the list of crushing losses I've been through.
Finally, surrounded by a few Jets fans as the hotel bar, the highlights of the game came across ESPN. I had yet to see them. I watched Jim Leonhard's interception, Dustin Keller's touchdown reception, and Shonn Greene's touchdown run, but this biggest smile came watching Jones plunge forward for that last first down. Cleaning up my language, I turned to the group of fans and said 'Did that really happen?" We all smiled and shook our heads.
Improbably, this team that was 4-6 and left for dead is now just one win away from their second Super Bowl appearance in team history. I'm having trouble not thinking about that opportunity, much like it was so hard to imagine the Jets winning this past Sunday. The world picked against the Jets last week, and they are already 7.5-point dogs this week. Whether this is as far as the Jets go, or if there is more football for them in two weeks, the Jets have given their fans a team to be proud of. And after what my teams have put me through recently, it's really satisfying to have my team come out on top for once.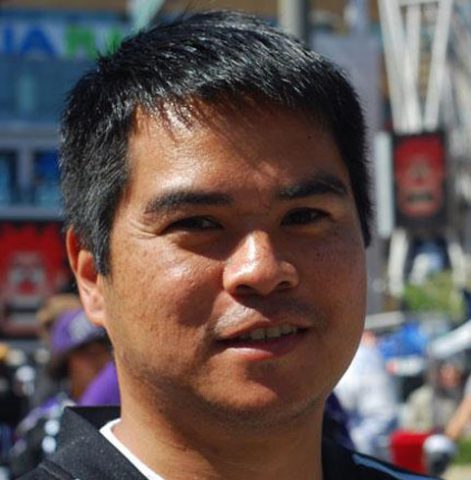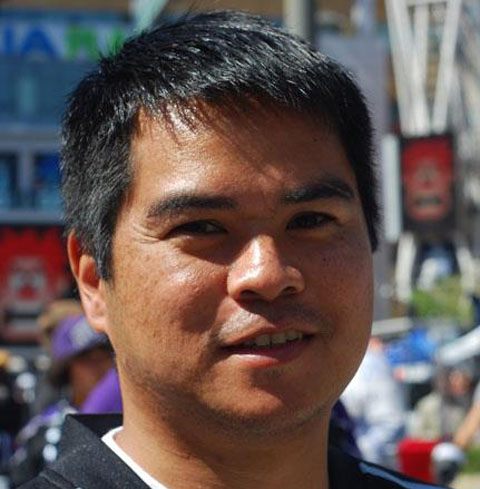 Edward de la Fuente | Itinerant Fan
I live for sports, and I love to travel. My biggest thrill is combining the two. I've been blogging about sports travel for more than a decade, and traveling for sports for twice as long.
About me | FAQ | Buy me a beer 🍺
Affiliate Disclosure
Please note that some of the links above are affiliate links, and at no additional cost to you, we earn a commission if you make a purchase. These recommendations are only for companies that we've used and have proven to enhance our sports travel experiences. To find out more about our affiliate partnerships, please read our Affiliate Disclaimer.