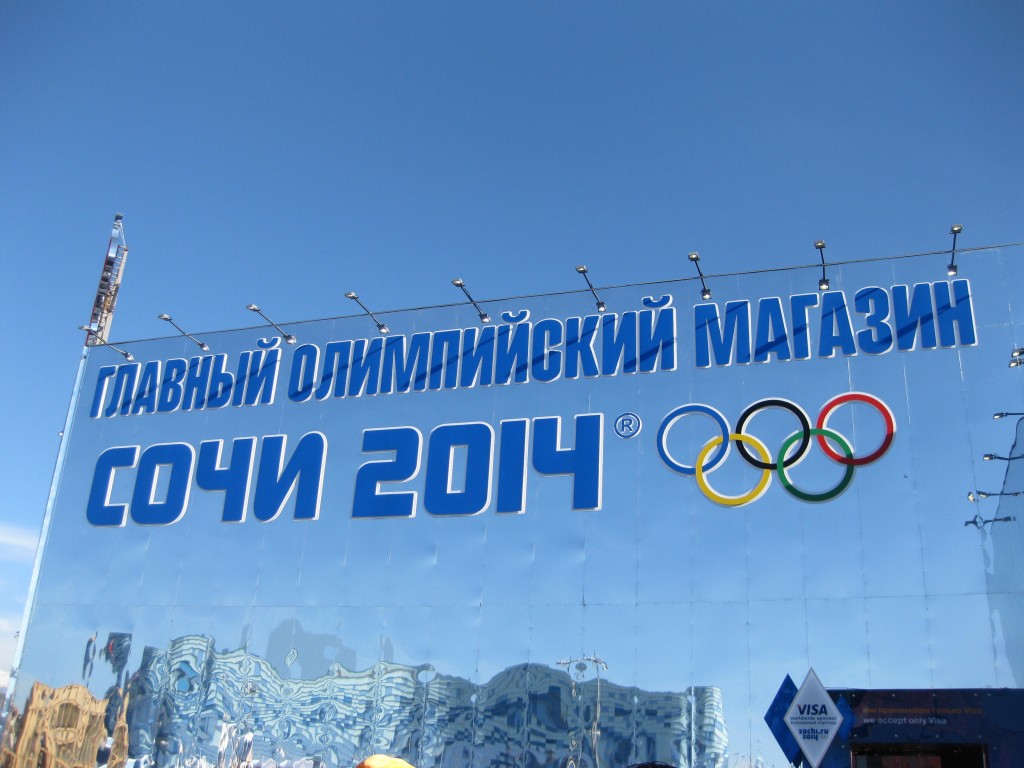 The Sochi Winter Olympics are now long over, and before it fades too far away from everybody's memories, we created this post to make sure it doesn't fade too far from ours. They're mostly leftovers — favorite moments and little off-beat things we saw here and there. Rather than put them in a photo gallery, we thought we'd just deposit them here. Hope you enjoy…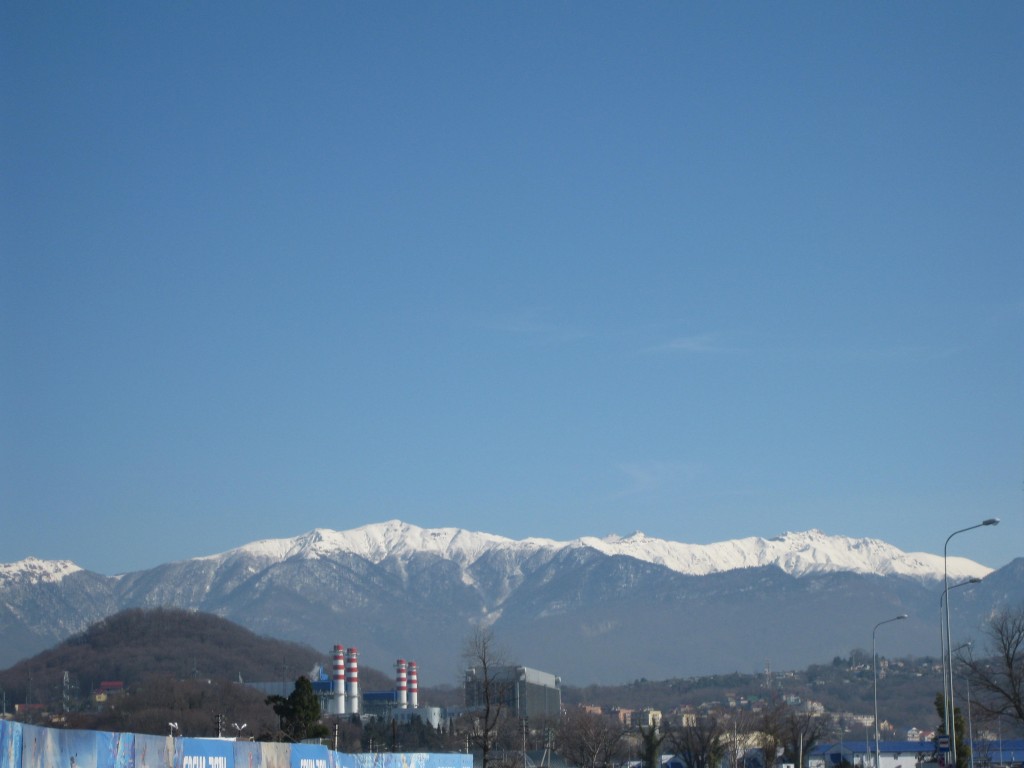 No matter where you were in Sochi, the mountains were something to behold. We were treated to it every day on our walk from our cruise-ship hotel to the train station. Breathtaking, even if the scenery surrounding our immediate area wasn't.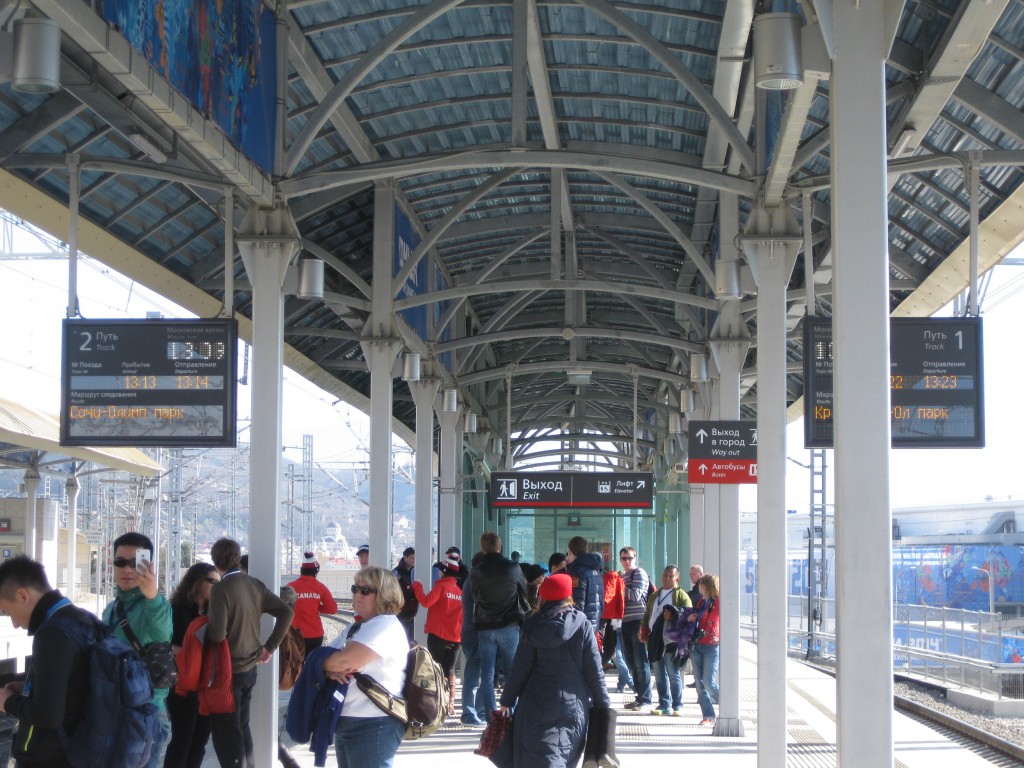 For all the things Sochi might have gotten wrong, the transportation system was something they got right. The trains ran on time and frequently, and no train we rode during our time there felt overly crowded. I'd say there was one instance in which we didn't board a train because of the crowd on board, and once that one pulled away, another showed up in less than a minute. Pretty efficient.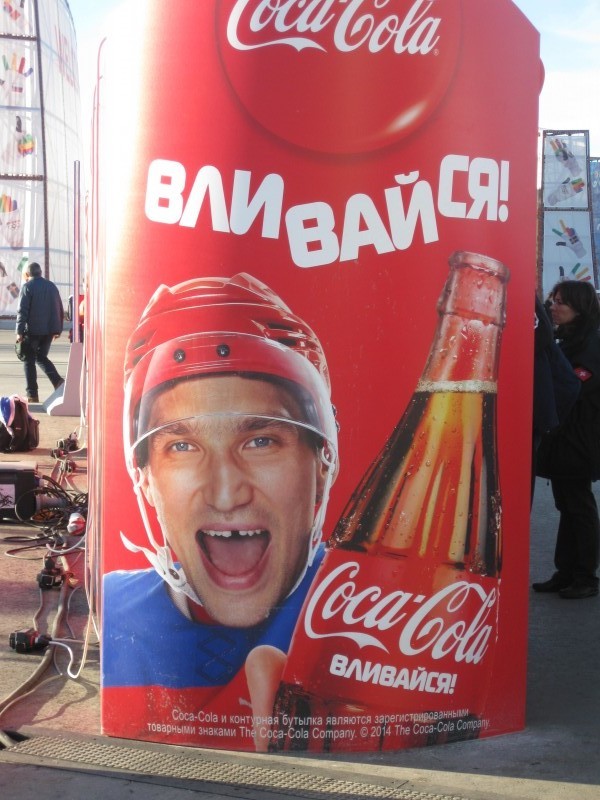 Alex Ovechkin might not have won a gold medal, but his smiling face was everywhere in the form of the many Coca-Cola ads in the Olympic Park. I even drank a few Cokes during the trip, and it may or may not have been because I was bombarded with these ads.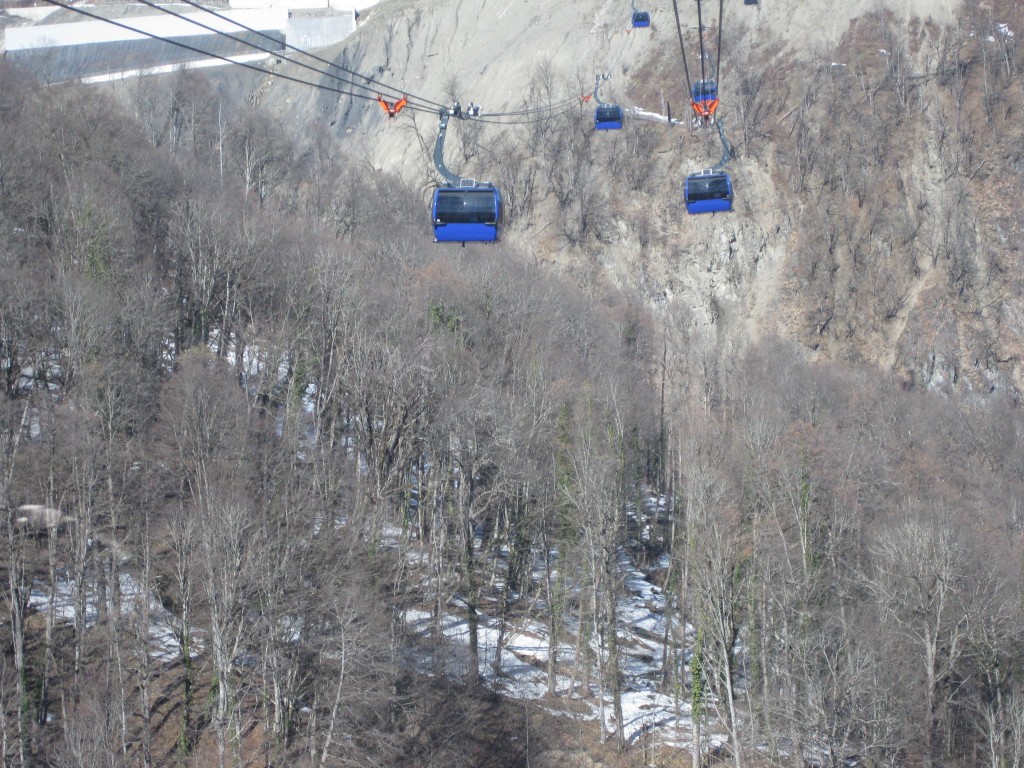 The gondola system in the mountains was also something to behold. It was a beautifully scenic way to get between mountain venues. You just had to strategize a little bit to get a good seat so that you could snap photos. On one ride Mrs. Fan was getting noticeably jealous of the vantage points I was getting to capture with my point-and-shoot, so in the middle of the ride we switched places. No one can say I'm not a gentleman.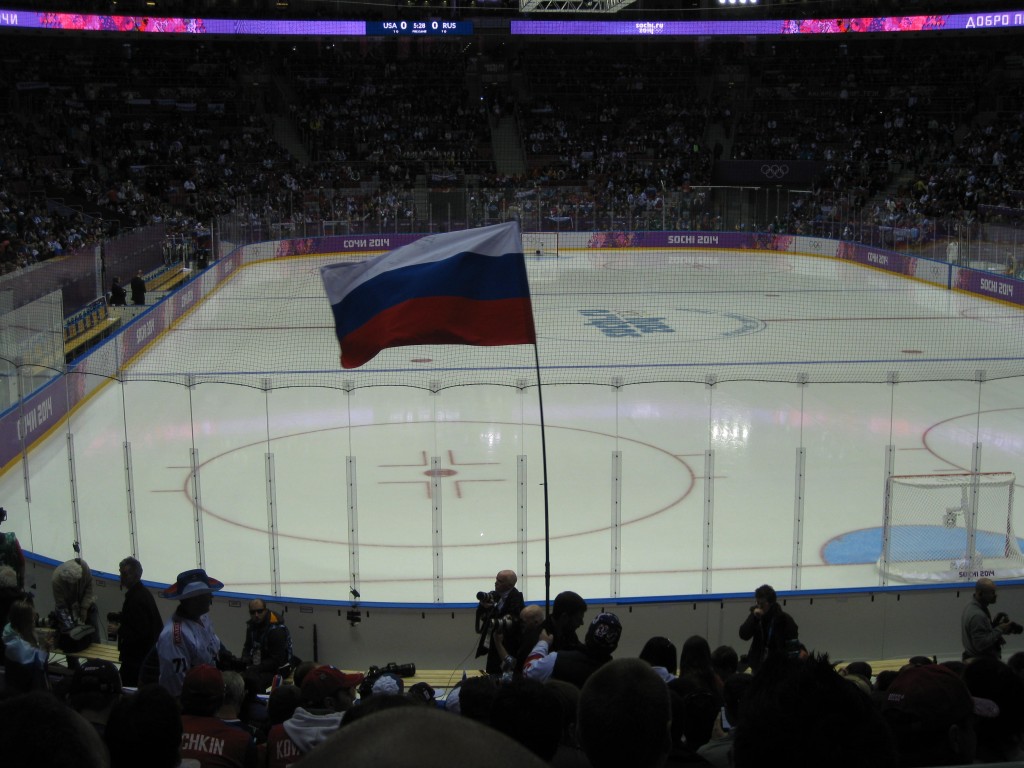 Russian patriotism was everywhere, no place more obviously to us than the USA-Russia game we attended. This pic does not do it justice, seriously. Click here for a slightly less futile attempt to capture the incredible atmosphere.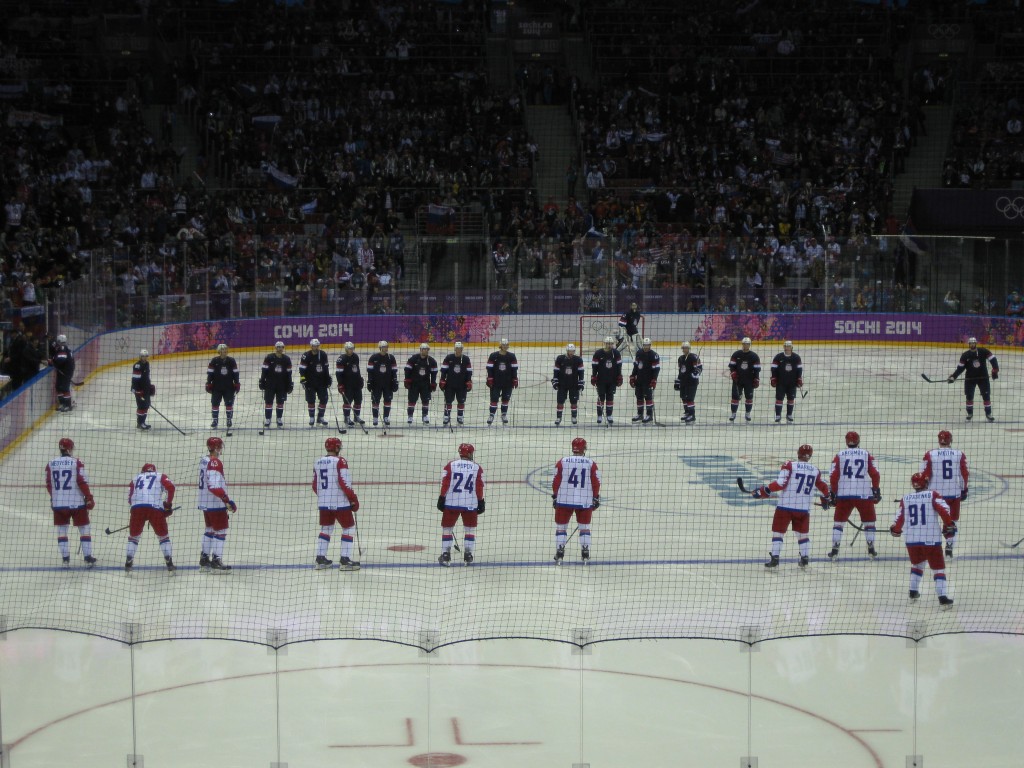 And here are Team Russia and Team USA staring each other down… er, lining up at the blue lines before the opening faceoff.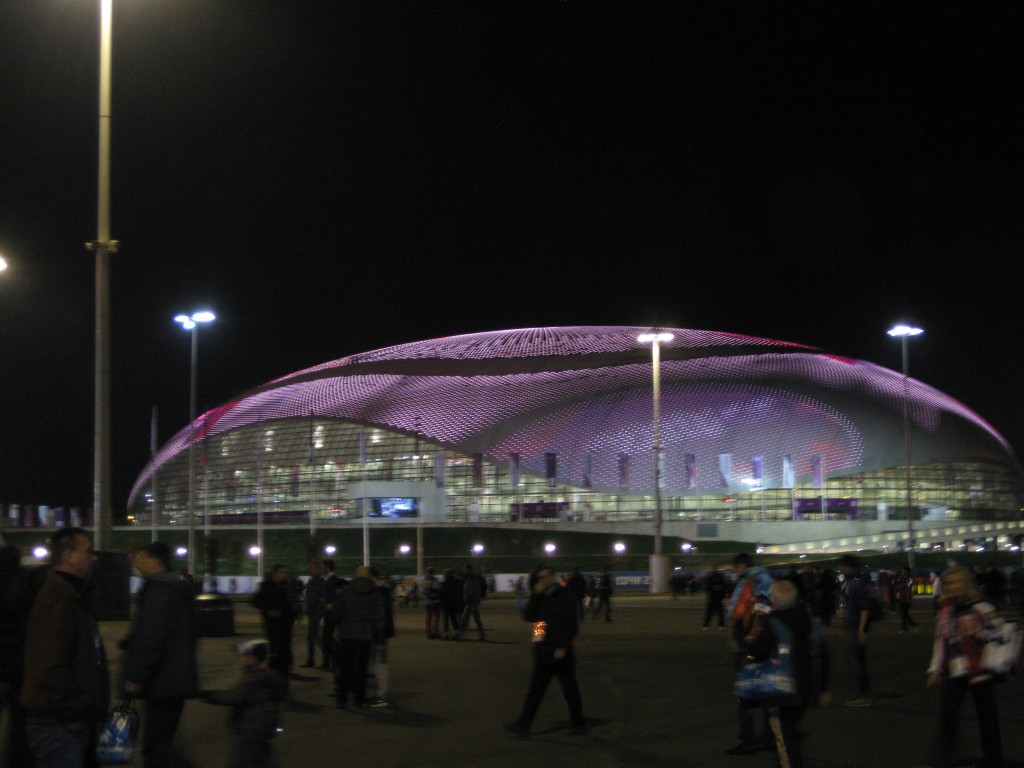 A lot was made about the Bolshoy Ice Dome's lighted roof — and I can attest it really was a sight to behold. Again, this photo doesn't really do it justice. I'm betting that within five years, an American venue will have this kind of display on its exterior. Maybe not its roof, but somewhere on the exterior.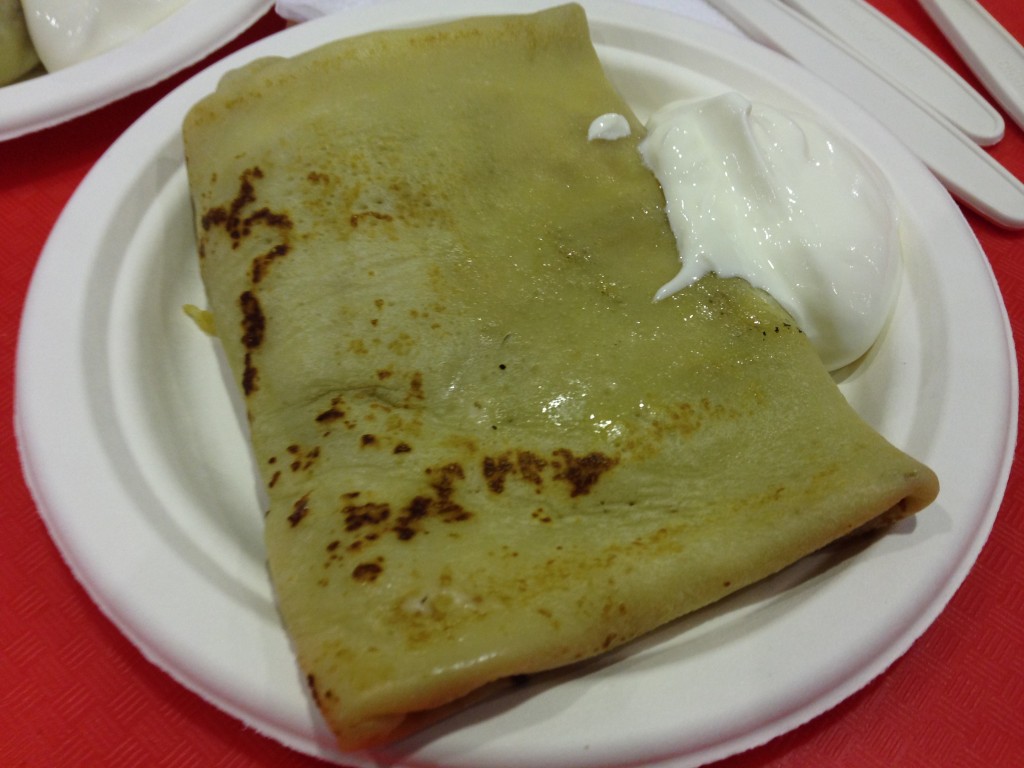 I was intrigued by Russian food, perhaps unreasonably so. Most of the food we sampled was not gourmet by any means, but I thought most of it was tasty. Above is a blini filled with meat and with a little sour cream on the side.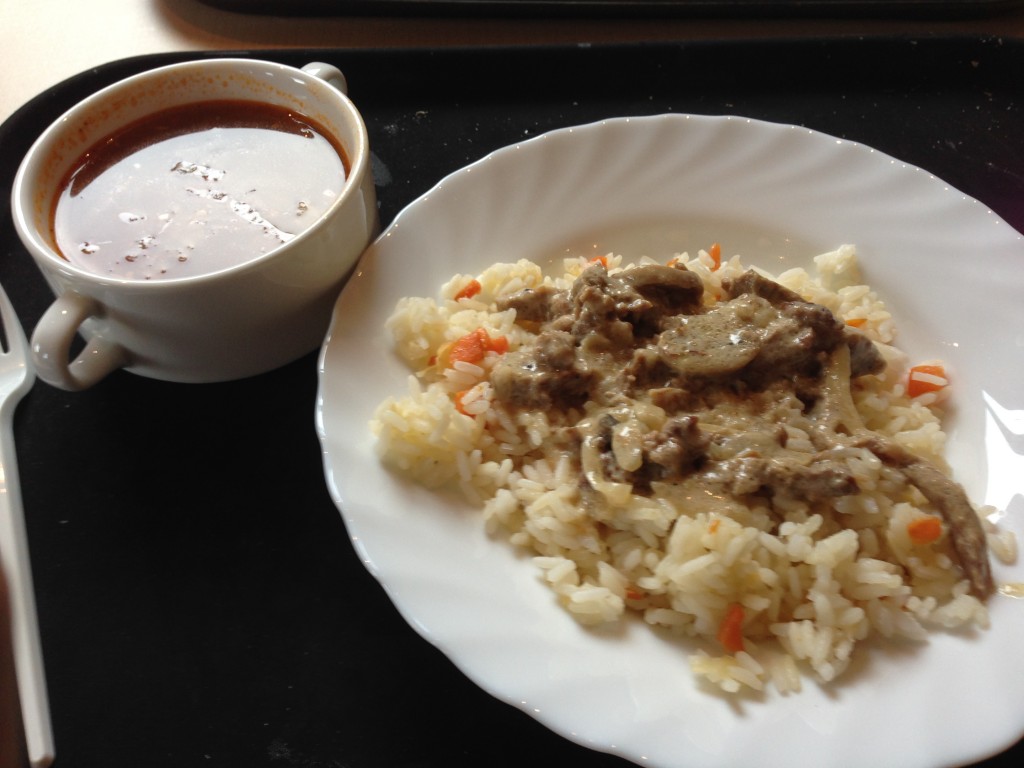 And here's a classic Beef Stroganoff dish, obtained at a cafeteria in the mountain resort of Rosa Khutor. It was served over rice because they had run out of noodles at the moment we arrived at the counter, and was accompanied by a not-so-bad vegetable soup.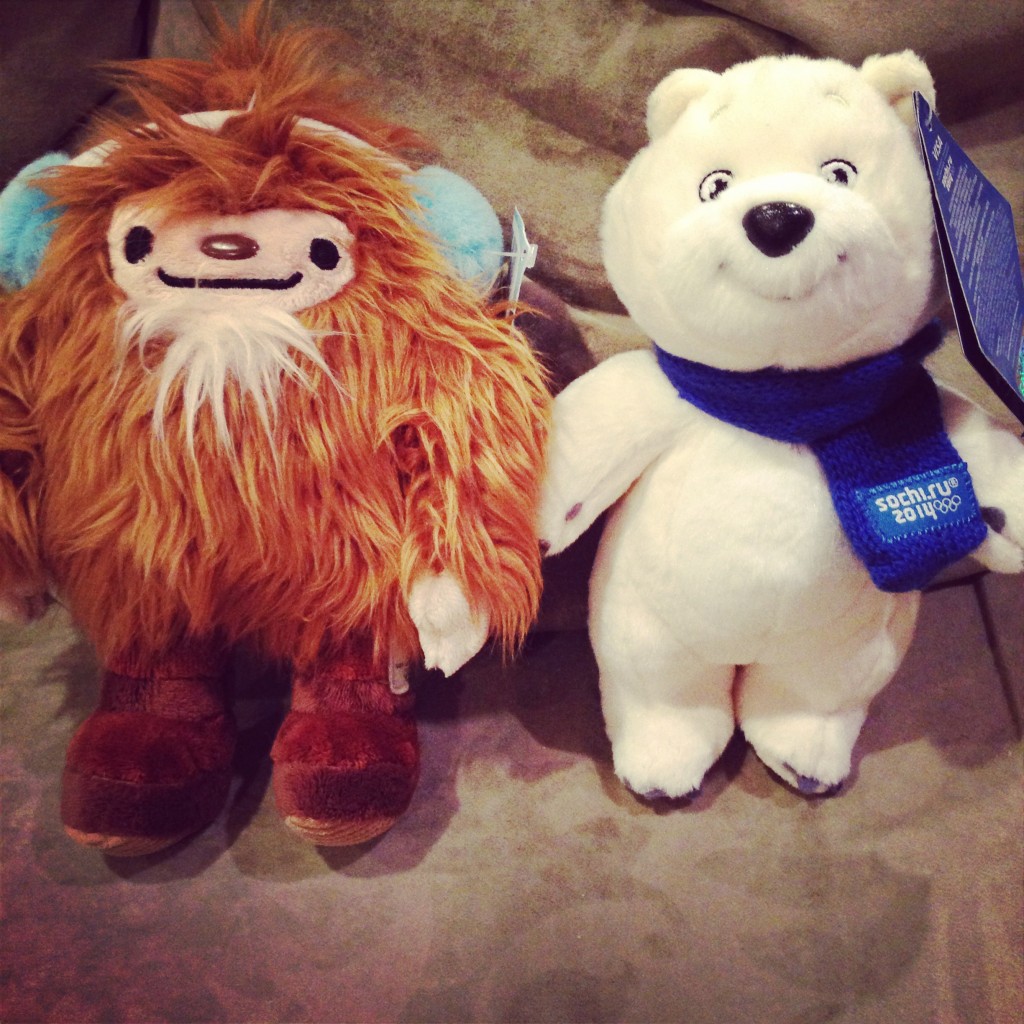 Finally, we won't soon forget the Sochi bear mascot. I certainly won't because I'll be keeping a plush version of him in my home office, right next to the Quatchi doll from the 2010 Vancouver Olympics in what hopefully will become a running Winter Olympic mascot collection. Will I get a doll from 2018? I hope so, whether I go to Pyeongchang or not.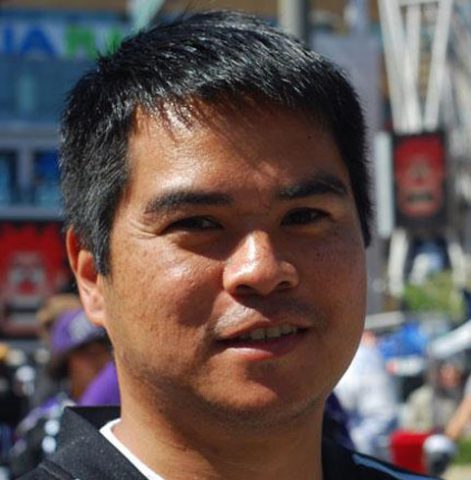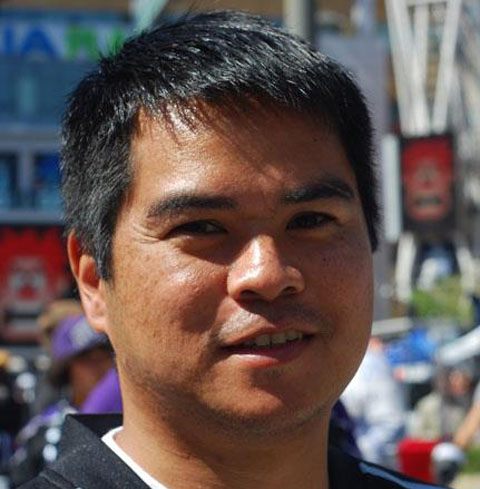 Edward de la Fuente | Itinerant Fan
I live for sports, and I love to travel. My biggest thrill is combining the two. I've been blogging about sports travel for more than a decade, and traveling for sports for twice as long.
About me | FAQ | Buy me a beer 🍺
Affiliate Disclosure
Please note that some of the links above are affiliate links, and at no additional cost to you, we earn a commission if you make a purchase. These recommendations are only for companies that we've used and have proven to enhance our sports travel experiences. To find out more about our affiliate partnerships, please read our Affiliate Disclaimer.