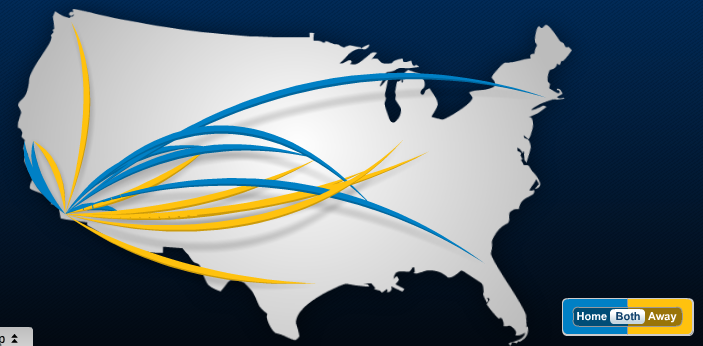 It's been a long time since I've written here, but fortunately I have a few good reasons for that — reasons good enough to justify the absence to myself, anyway. A 30-second recap of my last month:
Went to Japan and took in a baseball game. (More on this, of course, in a subsequent post.)
Transitioned into a new job. (Well, same place, but new responsibilities.)
Went to the Coachella music festival. (You'd be hearing a lot more about this if this blog were called The Itinerant Concertgoer.)
Got sick for the third time in five months.
But enough about the past; the future is what we're focusing on here. Especially now that the NFL schedule has been released — an event so momentous that the league has to announce when they're announcing the date the announcement will be made, and when it finally is made, ESPN devotes 10 hours of their airtime of it. But if you like getting out to the games, it's like Christmas in April because all of a sudden, you can start planning your fall. This season, I have an ambitious slate of games I want to get to. Not sure if I'll be able to do them all, but here are the games I'm targeting:
Dolphins at Vikings, Sept. 19
Eagles at 49ers, Oct. 10
Patriots at Chargers, Oct. 24
Bengals at Steelers OR Dolphins at Jets, Dec. 12 (more on this in a sec)
The weekend of Sept. 17-19 is shaping up to be an epic sports weekend in Minneapolis for me — I'm planning to go to the A's-Twins game on Friday at Target Field, the USC-Minnesota college football game on Saturday and then the Vikings on Sunday. This could easily lead to a discussion about which cities are best for whirlwind sports trips, but I'll save that for another post.
The 49ers, of course, are nearest to me, and my boy J-Park is such a huge Eagles fan that you can hear the "E-A-G-L-E-S Eagles!" chant every time he exhales, so that game — a Sunday nighter — is a no-brainer. The Chargers, for anyone who doesn't remember my posts of agony back in January, are my team, so I have to get to at least one this year.
As for that December weekend: I went to the Chargers playoff game as a birthday gift from Mrs. Fan, and so this year we came up with the idea of making a trip out to see her favorite team, the Steelers (never mind the fact her birthday is in October). We also had the idea of going to New York with our buddy MongerTron to see his favorite basketball team, the Knicks, and in the process going to see the Jets at the new stadium with our pal Jersey Boy. However, it's becoming increasingly clear based on our schedules that we will probably be able to do only one of the two trips. Of course, it's all subject to change.
But that's the beauty of when a schedule gets released. All of these possibilities suddenly lay before you, and every trip sounds promising. Now if only the NHL and NBA can get on with releasing their schedules for next year…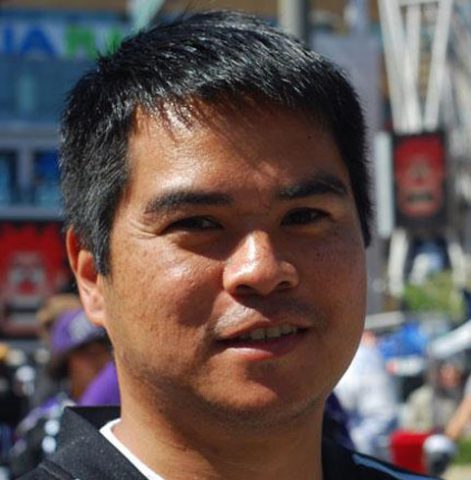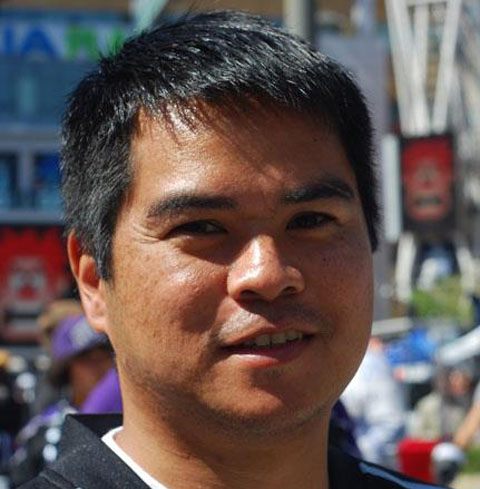 Edward de la Fuente | Itinerant Fan
I live for sports, and I love to travel. My biggest thrill is combining the two. I've been blogging about sports travel for more than a decade, and traveling for sports for twice as long.
About me | FAQ | Buy me a beer 🍺
Affiliate Disclosure
Please note that some of the links above are affiliate links, and at no additional cost to you, we earn a commission if you make a purchase. These recommendations are only for companies that we've used and have proven to enhance our sports travel experiences. To find out more about our affiliate partnerships, please read our Affiliate Disclaimer.