Heading to Super Bowl 50? Well, consider yourself fortunate: Not only will you be attending the big game, you'll be doing it in the San Francisco Bay Area, a wonderful region of the country to visit whether there's a championship football game being played there or not.
Whether you've had your trip planned for months or you're a Broncos or Panthers looking for last-minute advice after your team reached the big game, we've put together a handy resource guide for everything happening during Super Bowl week. For starters, check out our guide to Levi's Stadium, home of the 49ers and site of this year's big game, as well as our San Francisco Bay Area city guide.
Getting there
The Bay Area has three major airports: San Francisco International Airport (SFO), Oakland International Airport (OAK) and Mineta San Jose International Airport (SJC). San Jose is closest to Levi's Stadium (in fact, the stadium is in the airport's flight path), but SFO provides the most flight options and is closest to San Francisco itself.
The layout
If you know the geography of the Bay Area, you likely know that Santa Clara, where Levi's Stadium is located, is not close to San Francisco, the city the 49ers represent. In fact, it is some 40 miles away, and commutes between the two cities on U.S. 101, the primary route in between, can often take more than an hour because of traffic.
The easy solution to the problem would be to stay in San Jose, which is adjacent to Santa Clara, but most of the official NFL activities leading up to the game will be taking place in San Francisco proper (more on that below). If you insist on staying in San Francisco (known colloquially by locals as simply "The City"), there's absolutely nothing wrong with that; just know that it'll take you quite a while to get down to the stadium on Super Bowl Sunday so you'll have to plan well.
Transportation
Primary driving routes to Levi's Stadium include the Bayshore Freeway/U.S. 101 (from San Francisco) and the Nimitz Freeway/Interstate 880 (from Oakland and the East Bay), both of which run within a mile of the stadium site. Route 237, a spur that connects the two freeways mentioned above, also runs close to the stadium. Follow signs for Great America and Levi's Stadium to get to the game.
The NFL is offering round-trip bus service between pick-up points in San Francisco, Oakland and Santa Rosa and Levi's Stadium for $55. 
Most visitors to the Bay Area know of BART (Bay Area Rapid Transit), which is useful to get to many points of interest in the region. Unfortunately, Levi's Stadium is not one of them, as BART doesn't run into the South Bay. There is a San Francisco-to-Santa Clara option in CalTrain, a commuter train that runs alongside the peninsula side of the bay, but it does not run directly to Levi's Stadium; for that, you'll have to transfer to VTA, the South Bay region's light rail system. Transfer at either the Downtown Mountain View station (if you're traveling from San Francisco) or the Tamien station (if you're coming from San Jose). 
(A word of fair warning regarding VTA service: It is extremely convenient to Levi's Stadium — the Great America station is right down the street — but VTA has developed a reputation for having slow and unreliable service for big Levi's Stadium events. We here at I-Fan experienced this first-hand attending the NHL Stadium Series game there in February 2015; the hope is that the problems present then will be ironed out for the Super Bowl, but no guarantees, of course.)
Parking
The NFL is offering parking permits for the lots surrounding Levi's Stadium; permits begin at $50 each. Parking is plentiful but traffic on the streets around the stadium are notoriously bad for 49ers games so expect the problems to be just as bad considering the extra security and crowds that a Super Bowl brings. 
Things to do
The NFL's official Super Bowl Experience will be held at San Francisco's Moscone Center beginning Saturday, Jan. 30. Other official events are being staged at what is being called "Super Bowl City," along the Embarcadero at Market Street near the Ferry Building. Concerts, exhibits and more will be taking place throughout the week leading up to the game. If you're into finding one of the many parties that rage during Super Bowl week, a guide can be found here.
The ever-popular Super Bowl Media Day will this year be part of "Super Bowl Opening Night" on Monday, Feb. 1, and will take place in the evening instead of the morning. The Media Day event will be held at SAP Center in San Jose; tickets are sold out.
If it's your first time visiting San Francisco and the Bay Area, it is a tourist's delight with many popular experiences, from visiting Fisherman's Wharf and Alcatraz to driving across the Golden Gate Bridge to taking an excursion to Napa Valley wine country. Find out more in I-Fan's Bay Area city guide.
Here's a rundown of other sporting events that you can check out while in town:
• The defending NBA champion Golden State Warriors will host the Oklahoma City Thunder on Saturday, Feb. 6 at Oracle Arena in Oakland.
• The Bay Area's two major-college rivals, Stanford and Cal, will play each other in men's basketball on Saturday, Feb. 6 at Haas Pavilion in Berkeley.
• For more college hoops action, San Jose State University hosts Fresno State on Wednesday, Feb. 3 at SJSU's Event Center; and the University of San Francisco hosts Santa Clara University on Saturday, Feb. 6 at USF's War Memorial Gym.
• The NHL's Sharks will be on the road throughout Super Bowl week. They don't return home until Thursday, Feb. 11, vs. Calgary.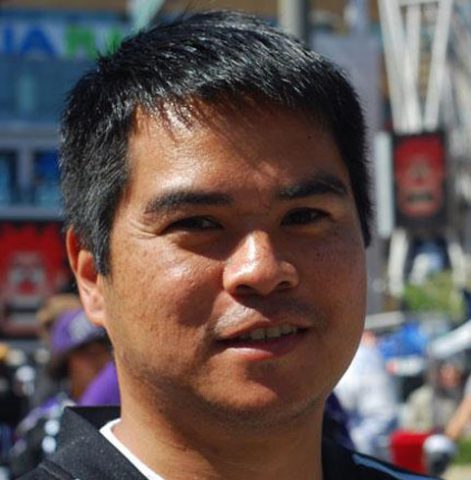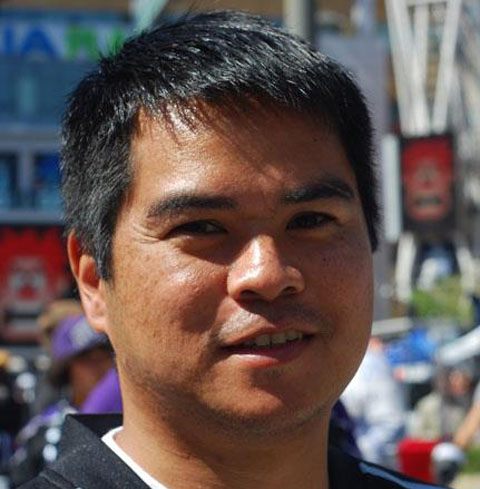 Edward de la Fuente | Itinerant Fan
I live for sports, and I love to travel. My biggest thrill is combining the two. I've been blogging about sports travel for more than a decade, and traveling for sports for twice as long.
About me | FAQ | Buy me a beer 🍺
Affiliate Disclosure
Please note that some of the links above are affiliate links, and at no additional cost to you, we earn a commission if you make a purchase. These recommendations are only for companies that we've used and have proven to enhance our sports travel experiences. To find out more about our affiliate partnerships, please read our Affiliate Disclaimer.