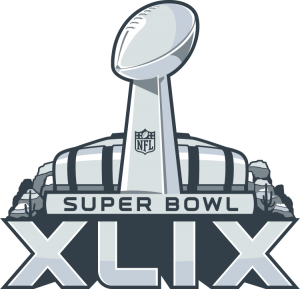 So you're going to Super Bowl XLIX. First of all, lucky you. Second, you're headed to the Valley of the Sun, a fine place to spend a week in wintertime, and you'll get a chance to see University of Phoenix Stadium, the spaceship-like home of the Arizona Cardinals and a terrific venue to watch football.
Whether you're a Patriots or a Seahawks fan, if you're looking for ways to maximize your Super Bowl trip, you've come to the right place. Below is a collection of resources to help navigate the crowds and make the most out of your journey. To start, here is our guide to University of Phoenix Stadium itself.
Getting there
If you're flying into the Phoenix area, you're almost certainly arriving at Phoenix Sky Harbor International Airport. The airport's website has its own page of tips for Super Bowl-related travelers. From there, if you aren't renting a car or getting picked up, Valley Metro Rail offers service to downtown Phoenix as well as Tempe and Mesa. More on using Valley Metro Rail from the airport here.
Drivers typically arrive in the region via Interstate 10 (eastbound from Los Angeles, westbound from Tucson) or Interstate 17 (southbound from Flagstaff). Phoenix is a sprawling metro area with an ever-growing network of freeways, but it's not too difficult to navigate with either a quick study of a map or a trusty GPS.
The layout
University of Phoenix Stadium is in Glendale, about 15 miles northwest of downtown Phoenix, where most official Super Bowl activities will take place (see map here). Many prime lodging options are in downtown Phoenix as well. Smaller, commuter-type hotels are typically found in Phoenix's western suburbs such as Glendale, Peoria and Avondale. More varied options can be found in the eastern suburbs of Tempe, Scottsdale, Chandler and Mesa, but a hotel in those cities puts you at least half an hour by car away from the stadium.
Transportation
On game day, the primary route to the game from downtown is via Loop 101 north with exits at either Bethany Home Road (just south of the stadium) or Glendale Avenue (just north). Loop 101 northbound tends to gets jammed starting just past the I-10 interchange within two hours of kickoff for Cardinals games — it's not unreasonable to double that and expect traffic starting four hours before the Super Bowl.
There are alternative routes: Try catching Loop 101 via Interstate 17 and approach Glendale from the north. Or, use I-17 and exit at either Glendale Avenue, Bethany Home Road or Camelback Road, then travel west. It remains likely you'll hit traffic using one of these routes, but not as much volume as Loop 101 northbound.
Valley Metro Rail can be an alternative as well, but the line does not reach University of Phoenix Stadium. A connection to bus service via the Montebello/19th Avenue Transit Center is required — Route 60 travels to the stadium and stops at Glendale Avenue, just north of the stadium. More information on using Valley Metro Rail on game day can be found here. Enhanced bus service is also available.
Parking
The NFL is selling parking passes for the Super Bowl. Prices are steep, starting at $50 and rising to $100, for the lots immediately surrounding University of Phoenix Stadium. Here is a map of the available parking options.
The lots of the nearby Westgate City Center and Tanger Outlets are also available for Super Bowl parking. Westgate, just across the street from the stadium, is offering parking for $60; the Tanger Outlets are expected to do the same.
Another important note: the NFL is prohibiting tailgating on any of the lots it controls for the Super Bowl. More on traffic and parking guidelines can be found here.
Things to do
The NFL's official gathering spot is Verizon Super Bowl Central, occupying several blocks in downtown Phoenix starting Jan. 28. That includes the NFL Experience at the Phoenix Convention Center and Super Bowl Media Day at the US Airways Center (the Phoenix Suns' home arena). Admission to the area is free but certain events require a fee — the NFL Experience is $35 for adults, $20 for children; Media Day requires tickets that cost $32 each; the event begins at 10:30 a.m. on Jan. 27.
The Westgate City Center in Glendale is also offering a concert series leading up to the game, starting Jan. 28. On game day itself, expect this retail district to be extremely busy — there are many restaurants within walking distance of the stadium, including familiar names such as Buffalo Wild Wings, Yard House, McFadden's and the Saddle Ranch; however, expect all of them to be crowded and reservations may be necessary.
If you're into checking out the numerous celebrity parties that surround every Super Bowl, here's a handy-dandy guide. As for all the concerts around town, you can find out who's playing where here.
You'll have the opportunity to check out other sports while in town, too:
• The Phoenix Suns are home at US Airways Center in downtown Phoenix on Friday, Jan. 30 (vs. the Bulls) and Monday, Feb. 2 (vs. the Grizzlies).
• For college basketball, Arizona State hosts Oregon State on Wednesday, Jan. 28 and Oregon on Friday, Jan. 30, on its campus in Tempe. About 100 miles down the road in Tucson, nationally ranked Arizona has home games against Oregon on the 28th and Oregon State on the 30th.
• Golf fans, you've hit it big. The Waste Management Phoenix Open, traditionally held the same week as the Super Bowl, is taking place Jan. 29-Feb. 1 at TPC Scottsdale (you'll have to skip Sunday's final round, of course). Don't forget Arizona's lofty status as a golf paradise if you'd like to hit the links yourself.
• Sorry, puckheads, but you're out of luck — the Arizona Coyotes are on the road throughout Super Bowl week, but at least you can take a look at Gila River Arena, directly across the street from University of Phoenix Stadium.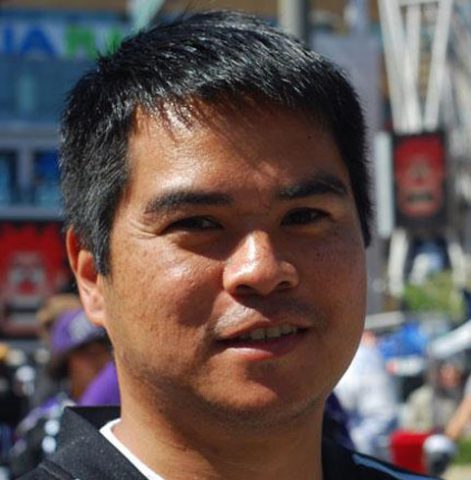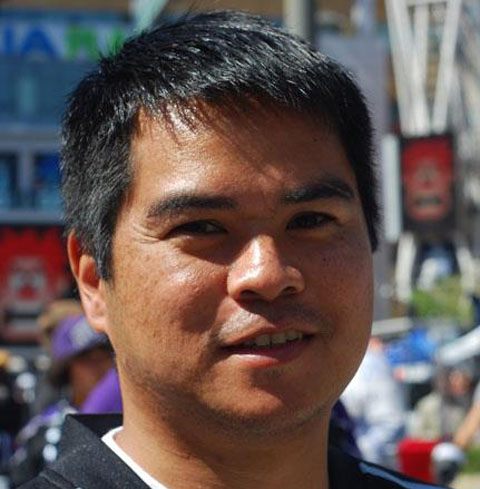 Edward de la Fuente | Itinerant Fan
I live for sports, and I love to travel. My biggest thrill is combining the two. I've been blogging about sports travel for more than a decade, and traveling for sports for twice as long.
About me | FAQ | Buy me a beer 🍺
Affiliate Disclosure
Please note that some of the links above are affiliate links, and at no additional cost to you, we earn a commission if you make a purchase. These recommendations are only for companies that we've used and have proven to enhance our sports travel experiences. To find out more about our affiliate partnerships, please read our Affiliate Disclaimer.