If you've been following the news recently about Los Angeles' quest to build a new football stadium (and if you're a fan of the NFL teams in San Diego, Minnesota, St. Louis or Jacksonville, you probably have), then you know that there are two competing proposals, only one of which will get built. Both are spearheaded by billionaires who have plenty of experience building sports venues, and both have been trying for years to bring the NFL back to Los Angeles — and the way it's looking now, one will succeed and make another NFL city very unhappy in the process.
That's really all these two proposals have in common. The differences are what we're interested in — and we're not talking about the money involved or the political hoops each investor is jumping through to try to get his respective stadium built, because while those are certainly important issues, that's not what this blog is about. (The Field of Schemes blog really does a good job chronicling that part of this saga.) For now, let's explore what each stadium would offer in terms of fan experience if built, because they really encapsulate the two prevailing experiences you'll find in current NFL stadiums around the country. Location is a major part of the experience, and while sports fans don't have much of a say in where venues are built, they can certainly be vocal about what they want out of a venue, and their voices can have a subtle but significant effect on how venues are built.
Farmers Field
Based on media reports, this is the proposal more likely to win out, because it's the one garnering most of the attention in the political world. Philip Anschutz's AEG wants to build this stadium in downtown Los Angeles next to Staples Center, and if Anschutz or AEG sound familiar, it's because they were behind the construction of Staples Center and a whole host of other sports venues around the world.
Farmers Field would go up in the center of the city, near one of the region's busiest freeway interchanges and in an area that has been revitalized somewhat in the last 10 years by Staples Center's presence. There would be a lot nearby in terms of entertainment options, restaurants, nightlife, etc. There would be plenty of public transportation options, but not many open parking lots (in fact, most of the parking options would involve garages). The possibility exists that a football game at Farmers Field would conflict with another event happening at Staples Center, the Nokia Theatre (which has hosted such events as the Emmys and Grammys) across the street or a handful of other venues downtown and in the surrounding area.
Grand Crossing
This project by Ed Roski's Majestic Realty touts itself as everything Farmers Field is not: It's farther along in the process and is "shovel ready," theoretically meaning that all an NFL franchise has to do is say "We're coming to L.A." and they can start construction. It's in a largely undeveloped tract of land some 25 miles east of Los Angeles, far from the congested jungle of downtown but actually closer to more of the Southland's population (at least, according to them). Yet it appears to be the underdog in this race, largely because it doesn't have the weight of the Los Angeles City Council and the California Legislature helping ramrod it through the pre-construction process.
The site is in the City of Industry, which is called that because it is literally a city of industry — very few people actually call the city home, thus the relative ease in acquiring the land and preparing it as a site for a potential football stadium (indeed, the most vociferous opposition came from the residents of neighboring towns who fear what a stadium will do for traffic in the area). Speaking of traffic, the site sits near a freeway interchange that's busy, for sure, but not nearly the sort of nightmare downtown L.A. experiences. There's not much in the way of public transportation to get to the area, but there's plenty of room for parking lots and other development a la New England's Patriot Place — in fact, Gillette Stadium is probably a pretty good comparison for what the Grand Crossing folks are going for here.
And that's where we join the debate. Which site is better conducive to an optimal NFL fan experience? The answer depends on what you want to get out of a game. Maybe you're the type that just wants to go to the game, get in and out as quickly as possible, and you don't mind spending extra at the stadium concession stands. (Sounds like Farmers Field is your bag, then.) Or, you insist on getting there hours before the game in your RV so that you can set up your propane grill and LCD TV so that you can get your tailgate on. (If so, you must be rooting for Grand Crossing). Perhaps you want to get there early but mainly to beat the traffic, and you want to go to a restaurant and eat lunch and maybe quaff a few brews before going in. (Either would probably work for you.)
Me, I like to avoid driving as much as possible. I wouldn't tailgate unless I have season tickets and a gameday routine down. I like walking around and exploring the area around the venue, and it always appeals to me more when there's a vibrant area immediately surrounding the stadium. I don't mind buying concessions if it's a stadium I don't visit often. So I tend to fall onto the Farmers Field side. But… tailgating is part of the essential fabric of being an American football fan. Can you really do that at a downtown stadium? Obviously, there are a few downtown stadiums around the league, but this is the argument I've seen used most often by pro-Grand Crossing folks.
Which one would you prefer?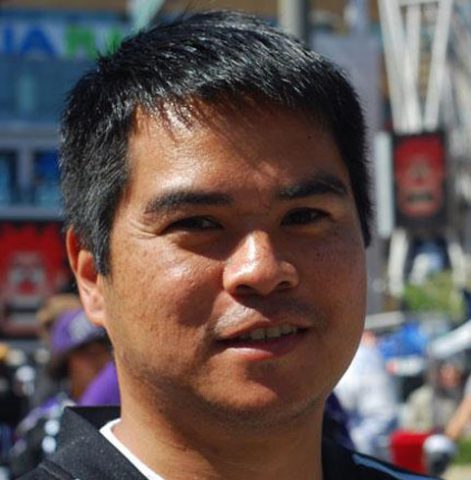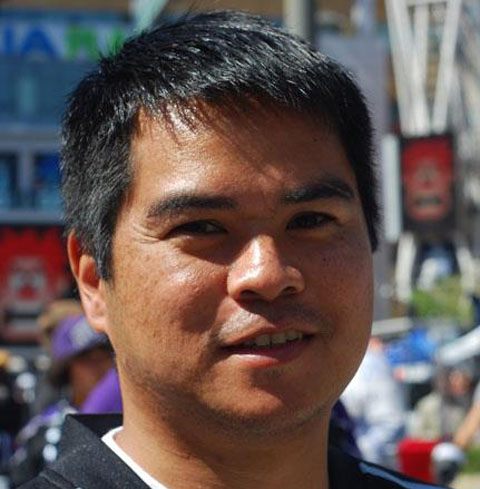 Edward de la Fuente | Itinerant Fan
I live for sports, and I love to travel. My biggest thrill is combining the two. I've been blogging about sports travel for more than a decade, and traveling for sports for twice as long.
About me | FAQ | Buy me a beer 🍺
Affiliate Disclosure
Please note that some of the links above are affiliate links, and at no additional cost to you, we earn a commission if you make a purchase. These recommendations are only for companies that we've used and have proven to enhance our sports travel experiences. To find out more about our affiliate partnerships, please read our Affiliate Disclaimer.