Ever since we wrote a post here reviewing various ticket sites, it's been my mission to venture away from the usual Ticketmaster/StubHub/TicketExchange routine of buying tickets to sporting events every once in a while and try out some of the other, lesser-known outlets — in the interest of getting to know them and to see how well each of these services perform.
Of all the "others" out there, ScoreBig has always intrigued me. I referred to it previously as the Priceline of ticket sites, in that it allows you to name your price and essentially try your luck getting them for whichever event you want to attend. But for months I stopped short of actually trying it mainly because you won't know where you'll be sitting until you've already forked over the money; I'm pretty particular about where my seats are in most instances, especially if it's a venue I've never attended.
But finally a game came along in which I didn't care really about where I sat — a Los Angeles Kings game two days before Christmas. See, I'm already a Kings half-season ticket holder, and I've been to enough games over the years, in all different areas of Staples Center, that nothing surprises me anymore. Whenever myself or Mrs. Fan can't use one of our two season seats, the extra ticket is typically offered first to Twisted Sister, who most of the time accepts. However, the Dec. 23 game vs. Dallas was not part of our ticket plan, and it had been quite a while since the three of us attended a game all together, so why not buy three tickets for once? And why not get them in a nicer area than in the 300-level seats (the upper deck, for those who have never been to Staples) in which we usually sit, as a Christmas treat?
Which led me to the next question: Why pay top dollar for them when I didn't have to? For all the success the Kings have enjoyed over the last couple seasons, and for the very devoted following (though admittedly not very big compared to other L.A. teams or other NHL teams in more hockey-friendly markets) they have, tickets for most games are usually fairly easy to come by through the usual channels, and oftentimes cheaper than face value if you play the game well enough. But for whatever reason, prices for this particular game were through the roof — maybe because it was close to Christmas, I don't know. The Stars aren't an opponent that usually moves the needle as far as Kings fans are concerned. At any rate, turned off by the prices on StubHub for 200-level seats and unwilling to pay face value for them when I've already invested in a half-season's worth of seats at face value, I decided the time was right to venture over to ScoreBig and its promise of tickets "always below face value — guaranteed."
Using the site is pretty easy. You find the event you want to attend (usually by entering one of the teams involved, in sports instances), and a venue seating chart pops up and a grid dividing the venue into several categories — for Staples Center, there were 1-star through 6-star categories, plus glass and premier seating. My usual season seats were in the 2-star category, so that was out; 3-star was more in my range, the 200-level seats behind each goal.
So I started making offers, armed with a promo code that promised me $30 off the total purchase price. (Key tip: don't try ScoreBig without first establishing an account with them. They'll send you promo emails at a nearly obnoxious rate, but they usually contain pretty decent deals, so there's really no reason to pay the full amount you put forth because there's always a promo code that you can enter.) I started with an offer of $40 per ticket; the site then makes you enter credit card information and warns you that if your offer is accepted, you'll be charged immediately. I submitted, and after the cogs turned for a few seconds, I was informed that the offer was rejected. Though the site tells you that a rejected offer means you'll be locked out of submitting another one for that seat category for 24 hours, in this instance it allowed me to try again. This time I went with $45; that one was also rejected, but it came with an offer of $56 per ticket that I could accept right away. Seeing as that was well under anything available on StubHub, I was ready to roll with it — until I realized I had forgotten to enter my promo code for the second go-round and wouldn't be getting the $30 discount if I accepted. I watched with sadness as the two-minute timer on the offer ran out.
I don't take losing very well, because the next thing I knew, I was making offers on 4-star and even 5-star seats, like a gambler who keeps feeding the slot machine convinced that this next try HAS TO be the winning one. My offers were all rejected and I got locked out of those categories as well, but not before I was tempted with another take-it-or-leave-it offer: $77 per ticket in the 4-star category. For seats within 15 rows of the ice, it probably was a good deal, but I decided to let it go, wait out the 24-hour lockout and live to fight another day.
When the 24 hours were up — and I mean, RIGHT WHEN the 24 hours were up — I was back at it, throwing up offers on the 3-star range. I started with $45, thinking maybe it would be more lenient this time. Not surprisingly, it was rejected — but it came again with the $56 offer. This time, with the confidence that I had entered the promo code like I was supposed to, I took a deep breath and accepted.
A thank-you screen came up informing me that my tickets would either be emailed or mailed to me, and an email would be sent momentarily telling me which method it would be. At that point I got nervous; don't ask me why. I think it was because it was barely a week before the game, and I don't like the uncertainty of waiting for hard tickets to be mailed when the event is fast approaching. But a few minutes later, another email showed up with instructions on downloading my tickets, and I felt good about it again.
And you know what? The tickets were in a great spot: Section 207, Row 4, behind the net the Kings defend twice. Then I did the math: with the discount, it worked out to less than $44 per ticket — cheaper than the face value of my half-season seats in the 300 level. That was pretty cool, and though the Kings didn't come through for us that night, we still had a blast on the 200-level.
So, the postscript: the ticket-buying experience was a good one — entertaining at times — and it pretty much ensures that I'm going to use ScoreBig again, probably in the very near future. Don't expect to buy tickets for the Super Bowl or Final Four there, 'cause no one in their right minds would want to sell tickets for those at less than face, but for your normal everyday sporting event, it's definitely worth a visit.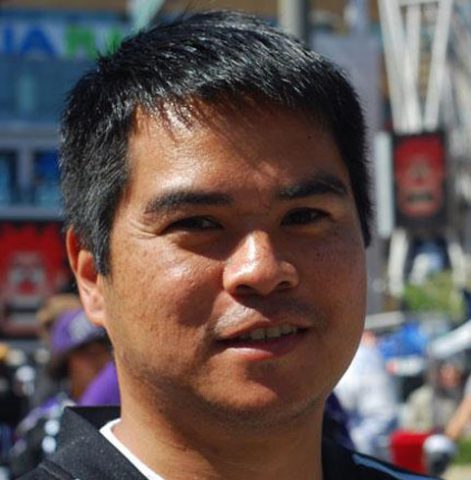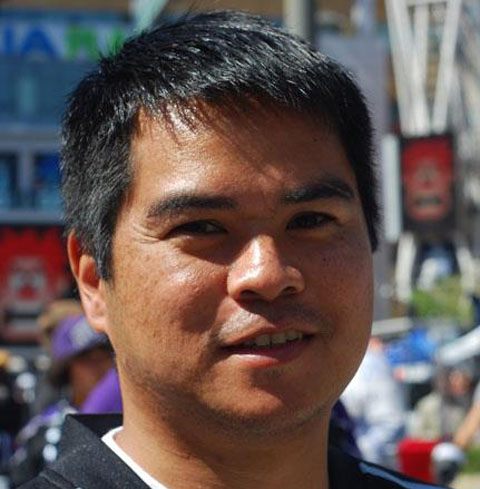 Edward de la Fuente | Itinerant Fan
I live for sports, and I love to travel. My biggest thrill is combining the two. I've been blogging about sports travel for more than a decade, and traveling for sports for twice as long.
About me | FAQ | Buy me a beer 🍺
Affiliate Disclosure
Please note that some of the links above are affiliate links, and at no additional cost to you, we earn a commission if you make a purchase. These recommendations are only for companies that we've used and have proven to enhance our sports travel experiences. To find out more about our affiliate partnerships, please read our Affiliate Disclaimer.