Like most sports travelers, I like to take advantage of any opportunity to see a game in a new city and in a venue I've never been inside. Also like most sports travelers, a finite amount of time and disposable income limits my opportunities. But there's no reason not to get creative and maximize your chances to see games whenever they come along.
Case in point (and if you're a faithful reader of this blog, or you know me personally, you've most likely heard this story before. But please humor me, because this really strikes at the heart of why this site exists): When I was in college, at some point I reached the stage where my modest income met up with my growing desire to travel, and fares were low enough in those days where I felt I could easily afford an airline fare of around $100 or so. That would easily get me to Phoenix, where I had never been at that point (little did I know that my first "real" job, obtained a year later, would land me in Arizona).
Phoenix, as it turned out, presented me with an opportunity to do something I hadn't thought of previously. It had two venues right next to each other — the then-America West Arena (now US Airways Arena) and the then-Bank One Ballpark (now Chase Field), which had just opened. The arena at the time hosted not only the Suns, as it does now, but also the Coyotes, in an arrangement rather ill-fitted for hockey (but that's another story). And Phoenix's downtown was rather close to its airport, fortuitous for a starving college kid like me who could barely afford a hefty taxi fare. And, thanks to the Diamondbacks and Coyotes. I had the chance to do what I'm now calling the Daily Double: see two games in two venues in one day.
On the day in question, in mid-April, the D-backs played a 1 p.m. game on a Saturday. Then the Coyotes played at 4:30 p.m. (an odd starting time for an NHL game, but whatever). And I arrived in Phoenix about 9:30 a.m., had a lovely breakfast at a downtown hotel restaurant, attended both games (the baseball game ended quickly enough that I didn't have to sacrifice watching action at either venue), and was back at the airport in plenty of time for my 9 p.m. flight home. It was such a fun trip that I had always hoped to do something similar again, and though I've had a few whirlwind journeys over the years in terms of time constraints, I haven't been able to do a true Daily Double since.
That, I'm happy to report, is about to change. On a Sunday in early April, I'm headed to Houston for an Astros game at Minute Maid Park at 1 p.m., then a Rockets game at Toyota Center at 6 p.m. And I intend to wake up and fall asleep that day in my own bed in Southern California. How did I choose Houston? Well, that's part of the science of building such a trip. A few criteria have to be fulfilled to be able to pull off a Daily Double:
1) The city's proximity to where you are. From L.A., Houston is on the very outer edge of the range within which I could do this trip — any farther away, and I'd likely have to spend the night, largely because of airline schedules. Not that that would've been a problem, but it wouldn't have been a true Daily Double as I'm defining it.
2) How the game schedules align with yours. April is one of the few months of the year in which many of the "big four" leagues' schedules overlap (September and October being two others), and the day in which I'm traveling was a rare weekend day on which I didn't already have something scheduled. So I was pretty much at the mercy of what was going on that day, and Houston was the only city in the range mentioned above that had two games going on at staggered times. (Not that I considered going this far, but on this same day Miami had both Marlins and Heat games … but they started at the same time, 1 p.m. D'oh! Daily Double opportunity wasted.)
Because teams in the NHL and NBA don't often schedule a large number of day games, and it isn't often that teams in other leagues like to be at home when their city's NFL team is also in action, by far the greatest opportunity for a Daily Double is on a weekend during MLB season. Plus, in the spring and summer you won't have to worry so much about the weather getting in the way.
3) Airline fares. The great equalizer. I almost had to bail on the trip because the fare for the flights that I wanted kept going up, and I finally decided to bite the bullet and buy before they went up and out of my price range entirely. And because you've got to arrive early enough and depart enough that you have adequate time to see the games, your flight options are limited — and I swear, if your heart is set on specific flights, the fare search engines seem to pick up on that and inch the price up just for you.
4) Geography of the city you're visiting. In Houston, both Minute Maid Park and Toyota Center are in the downtown area, a few blocks apart. So even though there will likely be a couple hours between games, I have no worries about getting to the second venue in time because I can just walk there. If there's reliable public transportation (ie. light rail or subway) between the two venues, that's acceptable; having to rent a car or take a taxi to go between the two makes the city a non-starter for me in this scenario (taking a cab between the airport and the venues is OK, since it saves time). But walking distance is optimal — there aren't a ton of cities where this is possible, but there are several. Oakland, Denver, Philadelphia and, of course, Phoenix come to mind.
It's not an easy thing to plan, that's for sure. But if you ever get the chance to do a Daily Double, do it — I think it's a terrific way to see the country and the country's sports venues without busting your budget. And if you prefer not to rush it and would rather spend the night wherever you're going, that's OK. I won't tell anyone.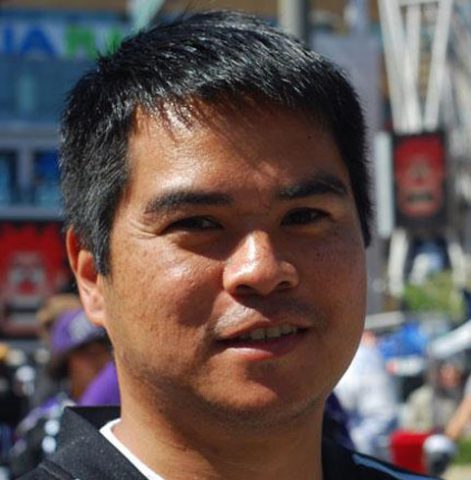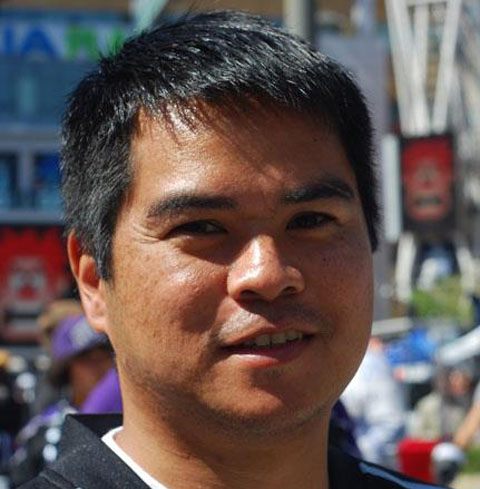 Edward de la Fuente | Itinerant Fan
I live for sports, and I love to travel. My biggest thrill is combining the two. I've been blogging about sports travel for more than a decade, and traveling for sports for twice as long.
About me | FAQ | Buy me a beer 🍺
Affiliate Disclosure
Please note that some of the links above are affiliate links, and at no additional cost to you, we earn a commission if you make a purchase. These recommendations are only for companies that we've used and have proven to enhance our sports travel experiences. To find out more about our affiliate partnerships, please read our Affiliate Disclaimer.