When I was a pre-teen growing up about half an hour outside Los Angeles, I dreamt that one day I would have L.A. Kings season tickets. Now, you might think that's not really an ambitious goal to have for adulthood, and you'd be right, but I would explain it this way: Most kids dream of getting to a point in life where they have enough money to buy something luxurious and unnecessary and indicative of the fact they have enough money to buy something luxurious and unnecessary. For most kids that's a Porsche or a yacht or a mansion; for me it was L.A. Kings season tickets.
Well, this March, I decided once and for all to check that off my list, largely on the insistence of Mrs. Fan. I was somewhat reluctant, knowing my job and other things would limit the number of games we'd be able to go to, but she countered by saying we go to enough games, so we might as well have the same seats for each one. Not that she needed to present much of an argument to convince me. Before a game in late March, we walked up to the team's season-ticket reps at Staples Center and chatted him up; three days later, we called and committed to a half-season plan for 2012-13. (If you follow hockey at all, you know as well as I do how lucky we were to have made the decision before this year's playoffs began, as the Kings' unexpected run to the Stanley Cup led to a surge in demand for season tickets.)
Now, we've had season tickets for USC football for years now, but this is different — indeed, it feels different. A college football season-ticket plan is for six or seven games a season. Our commitment to the Kings is for 22 games, and comes with some perks that I simply was not aware of. Until purchasing this plan, my whole sports-fan life had been about acquiring tickets through Ticketmaster or StubHub or eBay or, if I was desperate enough (pre-StubHub days, anyway), through a smarmy scalper on the street outside the stadium. Teams don't care too much about you when you're buying tickets willy-nilly like that. Oh, but when you make a long-term commitment like a half-season or longer, well, suddenly you're made to feel special. Just one example: The guy who we went through to buy our season tickets is now OUR ticket rep — or at least, that's what we call him, and having heard other season-ticket holders talk, they say the same thing. He is, in theory, at our beck and call, ready to serve us if, say, we want to buy an extra seat or two for a certain game.
A few weeks ago we went through the Select-A-Seat process for the coming season (provided there is one, but that's another story for another post), and that was an eye-opener to me as well. In the olden days (two or three years ago), the team would open up Staples Center to the patrons, who could then sit in their seats and try 'em out before committing to them. Now, though, they do it virtually, with access times staggered based on seniority, not unlike when you had to register for your college classes each semester. You get to view a 3-D rendering of your seats (the virtual view from the seats I chose is above) before committing to them.
Now, I'm sure there are season-ticket veterans out there who will read this and consider me quite naive, and they'd be right. But to me, it's a whole new world, and one I'm glad to finally be venturing into.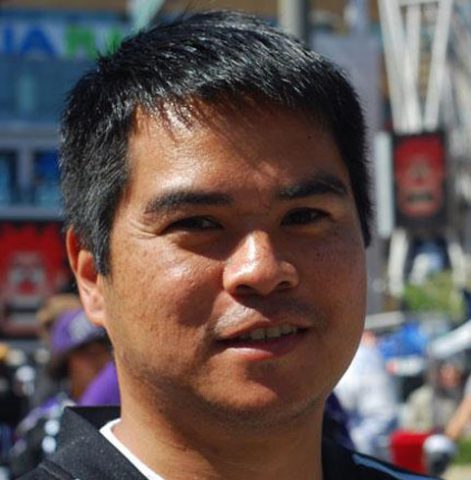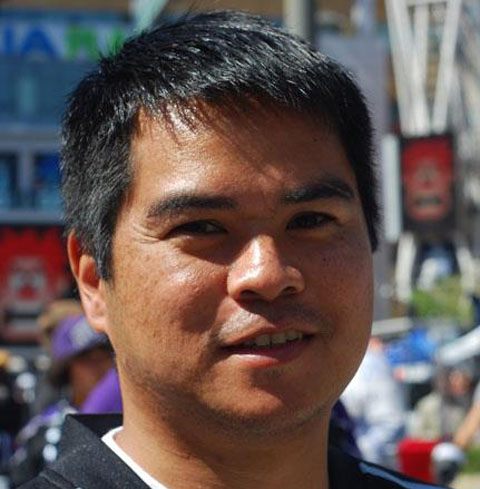 Edward de la Fuente | Itinerant Fan
I live for sports, and I love to travel. My biggest thrill is combining the two. I've been blogging about sports travel for more than a decade, and traveling for sports for twice as long.
About me | FAQ | Buy me a beer 🍺
Affiliate Disclosure
Please note that some of the links above are affiliate links, and at no additional cost to you, we earn a commission if you make a purchase. These recommendations are only for companies that we've used and have proven to enhance our sports travel experiences. To find out more about our affiliate partnerships, please read our Affiliate Disclaimer.