The dawn of a new Major League Baseball season is upon us, and in the lead-up to it we've seen several teams and stadiums reveal new food and drink offerings for 2015. And since there's already a lot of wild stuff out there and the additions being trumpeted for the new season can only be improvements … well, wait until you see what's on the menu now. If the stadiums themselves aren't enough of an enticement for you to plan that ballpark tour this summer, maybe a few of these treats will be.
Here are some highlights of what's been announced so far this spring, and surely there's more coming.
• Chase Field: Bring your sweet tooth to Diamondbacks home games, because they'll have something called a Churro Dog: A churro inside a donut made to look like a hot dog bun, with ice cream and whipped cream on top.
• Citi Field: The Mets' park, already known for its wide variety of food offerings, is unveiling its own bacon on a stick, served three ways: Sriracha maple glazed, dipped in salted caramel or served S'mores-like with chocolate, graham crackers and marshmallow.
• Citizens Bank Park: New for Phillies games is the Wayback Triple Cheeseburger, a NINE-PATTY cheeseburger (but at least it comes with lettuce and tomato as well).
• Globe Life Park: The Rangers' home is already known for its gigantic, state-fair like offerings. To that they're adding a stand called State Fare, at which will be served chicken-fried corn on the cob and a dessert called the S'mOreo, which sounds delectable enough as it is without adding in the fact that the treat gets skewered and deep-fried as well. Oh, and another stand will offer bacon-flavored cotton candy.
• Great American Ball Park: The home of the 2015 All-Star Game is ramping up its beer service with 20 self-serve draft beer stations, with four taps each and charging by the ounce.
• Miller Park: The Brewers are offering Inside the Park Nachos: taco meat coated with crushed-up Doritos to form what is essentially nachos on a stick. Sounds like something that will hit the menu at Taco Bell very soon. Also at Miller Park is the "Down Wisconsin Avenue" bratwurst, loaded with fries, gravy, cheese curds and sauerkraut.
• Minute Maid Park: The Astros will have an epic-looking Chicken Waffle Cone (yes, fried chicken, along with mashed potatoes and honey mustard, served inside a waffle cone) as well as curly fries topped with brisket.
• Progressive Field: New for Indians games this season will be the "Thomenator," named after Indians great Jim Thome — a hot dog topped with onions, sauerkraut and (here's the twist) pierogies.
• Target Field: Twins fans looking for a cocktail with their meal can get two-in-one with a "College Daze Bloody Mary," garnished with a slice of pizza.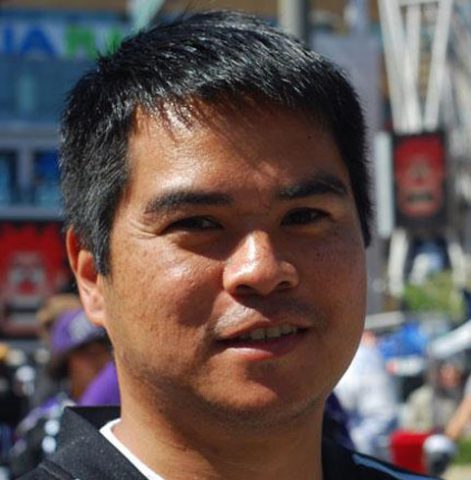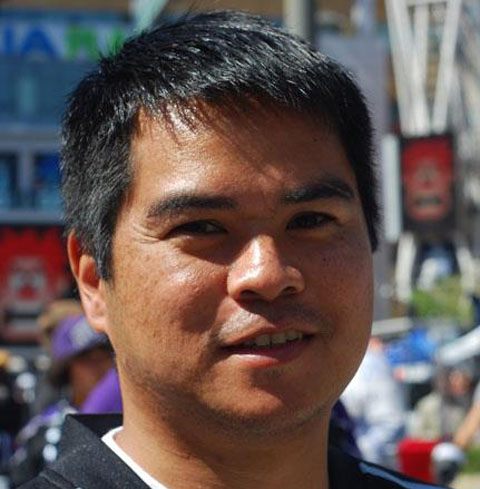 Edward de la Fuente | Itinerant Fan
I live for sports, and I love to travel. My biggest thrill is combining the two. I've been blogging about sports travel for more than a decade, and traveling for sports for twice as long.
About me | FAQ | Buy me a beer 🍺
Affiliate Disclosure
Please note that some of the links above are affiliate links, and at no additional cost to you, we earn a commission if you make a purchase. These recommendations are only for companies that we've used and have proven to enhance our sports travel experiences. To find out more about our affiliate partnerships, please read our Affiliate Disclaimer.